Hasselback Chicken Recipe
There's been a video going around on FB showing Hasselback Chicken and I thought I would give you my own Hasselback Chicken Recipe- yeah another new way to try chicken since we eat it 3 – 4 times a week.
Some of the Hasselback Chicken techniques would be the same as Hasselback Potatoes.
Of course, you know me – I had to change it up a bit.
I thought it needed a little more flavor.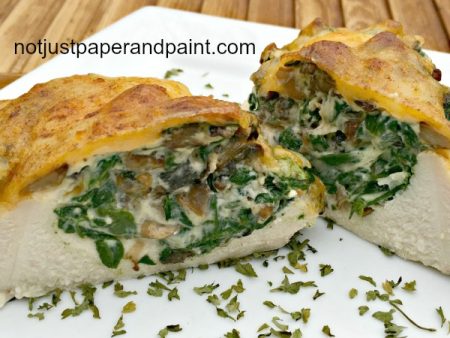 I buy my boneless chicken breast on Tuesday at Fresh Market. It's one of their Tuesday's Specials for only $2.99 lb. All of it comes from the local area, including Springer Mountain Farms.
Another local product I use in many dishes is Alchemy Spices. Bella Garlique is one of my favorites. It's great sprinkled on a little olive oil and used for dipping bread.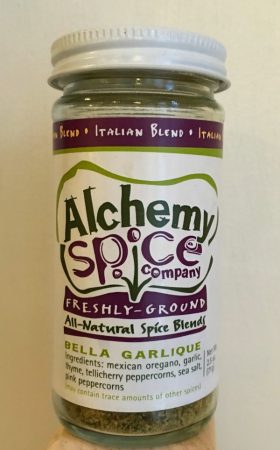 Here's the step by step but full recipe below:
Cut chicken breasts in half.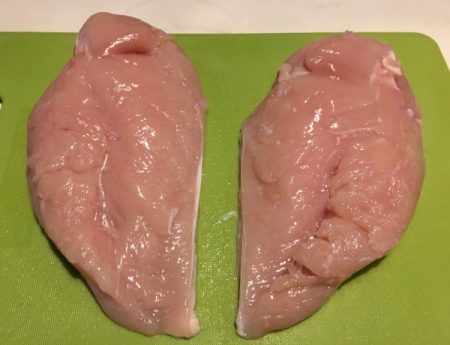 Make slits in chicken which is a Hasselback Chicken technique also found in Hasselback Potatoes.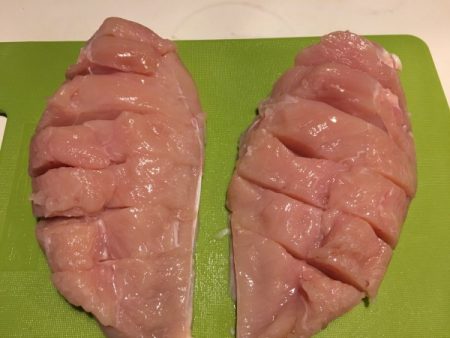 Saute' mushrooms – set aside.
Saute' spinach – add cheese.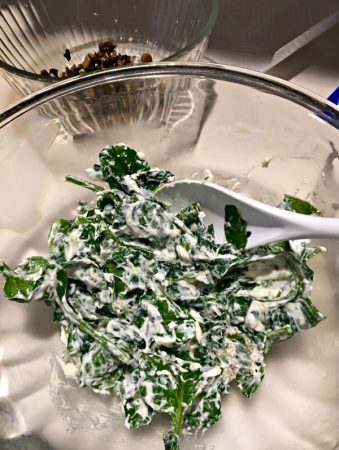 Fill slits with cheese mixture.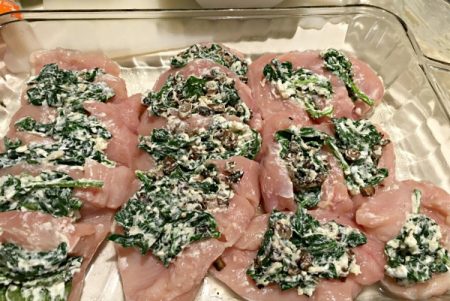 Top with bacon.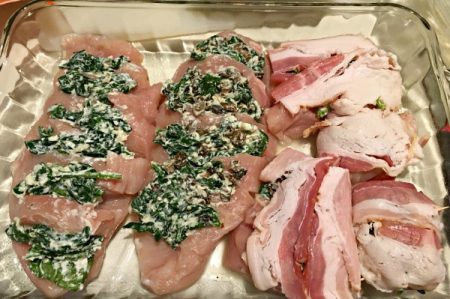 Top with cheese and sprinkle with Paprika.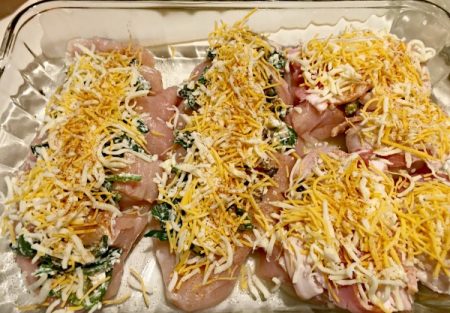 Bake.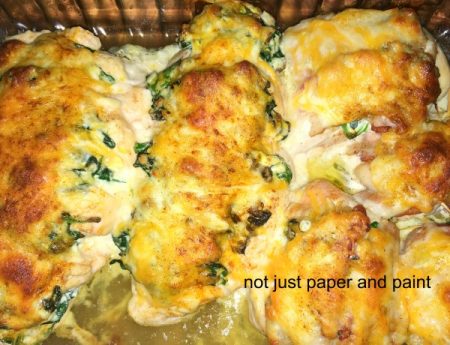 I only added bacon to some of mine to try it.
This could also be made as Hasselback Chicken Cordan Bleu with ham and Swiss Cheese. Or bacon and cheddar with BBQ sauce.
What's your ideas?
This could also be made earlier in the day to save time later in the day.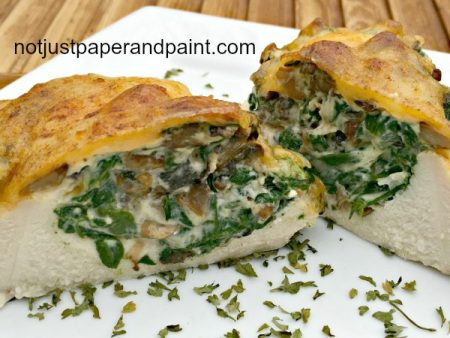 A delicious chicken breast made with spinach and mushrooms.
Ingredients
2 Whole Chicken Breast, Cut in Half
5 C Fresh Spinach, Not Packed
8 oz White Mushrooms, Chopped
2 T Olive Oil
1/3 C Ricotta Cheese
3 T Parmesan Cheese
1 t Alchemy Spice Bella Garlique, or other garlic/Italian seasoning
Salt to taste
1 T Parsley, chopped
6 - 8 slices bacon
1/2 C Mozzarella Cheese, grated
1/2 C Sharp Cheddar, grated
2 T Smoky Paprika
Instructions
Cut slits about 3/4" - 1" apart in all pieces.
Saute mushrooms in 1 T olive oil for 8 - 10 minutes in medium skillet.
Remove from skillet and set aside.
In same skillet, add 1 T olive,saute spinach for 6 - 8 minutes.
You want this just slightly wilted, not completely cooked.
Stir in Ricotta cheese.
Remove from heat immediately.
Pour mixture into medium mixing bowl.
Stir in Parmesan cheese, parsley, salt, and Bella Garlique.
Add mushrooms into this mixture.
Fill each slit of chicken with about 1 T spinach filling.
Spread any remaining filling on top of each piece.
Cover each piece with bacon.
Mix Cheddar and Mozzarella together.
Sprinkle cheese mixture on top of bacon.
Sprinkle with Papkrika.
Bake at 375 for 25 - 30 minutes.
Notes
When making slits, be careful not to go all the way through chicken.
If you have a section of chicken breast which is too thin to make slits in, slice it off.
Place spinach mixture on it, roll, and secure with toothpicks.
Top as other pieces.
If you like black pepper (I don't) this could be added as a seasoning also.

I've included affiliate links to Amazon for you to find some products easier. I may receive a small commission, but the price is the same for you. It just helps my blog out.
Happy Travels,
Rosemary