The Prettiest Towns in Florida You Have to See
The prettiest towns in Florida are just waiting for you to enjoy if you know where to go. Take a detour from Florida's main tourist towns like Orlando and Miami, and you'll find so much to discover. When you head for these smaller towns, you'll find a colorful wonderland of natural beauty, historic charm, and artistic vibes that you'll be hard-pressed to find anywhere else.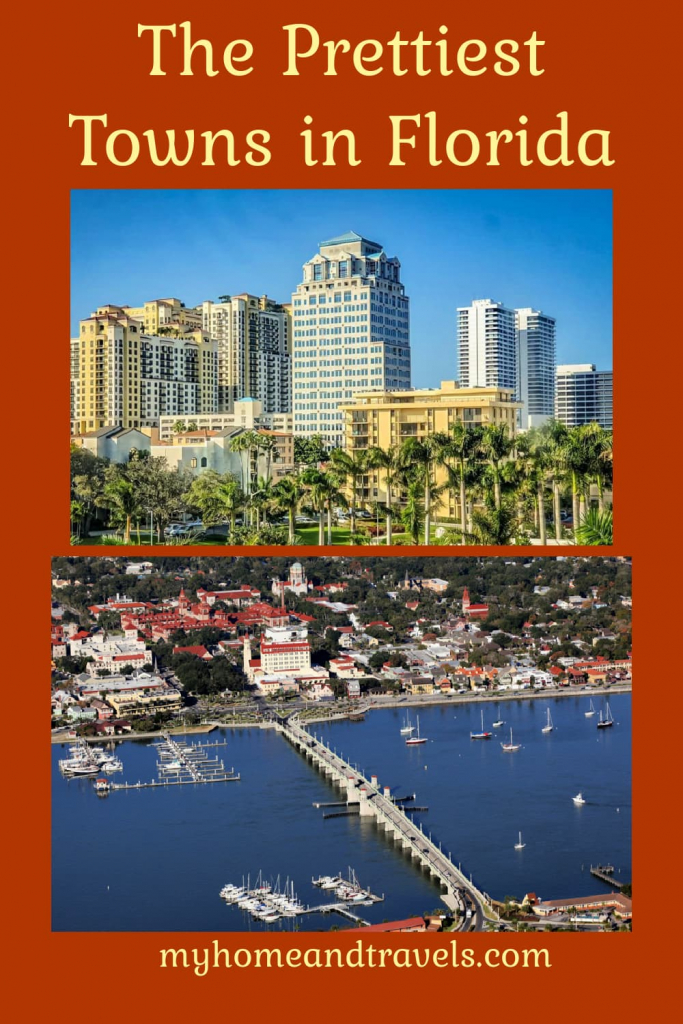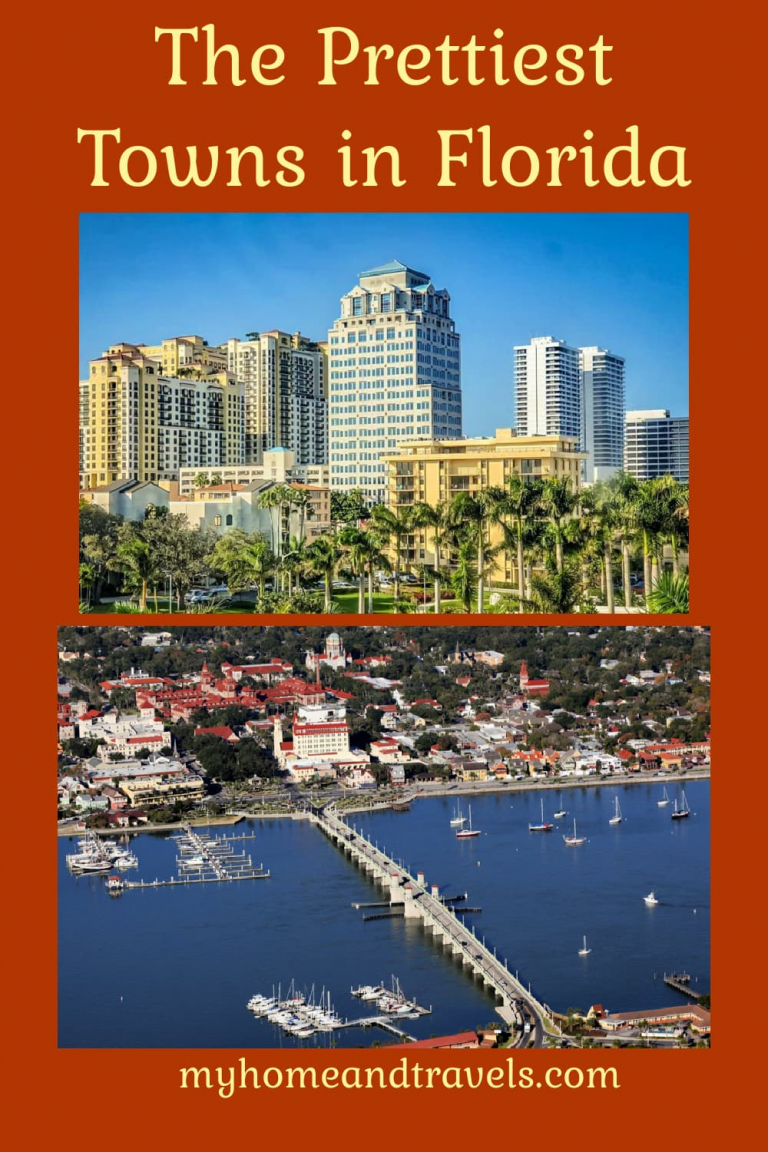 The Prettiest Towns in Florida You Have to See
These Florida towns are resplendent with unspoiled landscapes, palm-fringed beaches, and laid-back vibes that will infect you with a sense of calm almost from the first moment you step foot into them. They're the perfect places to take a break from the sometimes overwhelming hustle and bustle of Florida's more populated hot spots and theme parks, offering a day filled with sunshine, charm, and a relaxed atmosphere instead.
Palm Beach
A postcard-worthy waterfront, exciting entertainment, and vibrant neighborhoods are waiting for you in this hidden South Florida gem. It's perfect if you want a luxurious vibe. It's also home to a burgeoning arts scene and some of the most friendly people you'll meet anywhere in the state. Don't miss out on West Palm Beach either.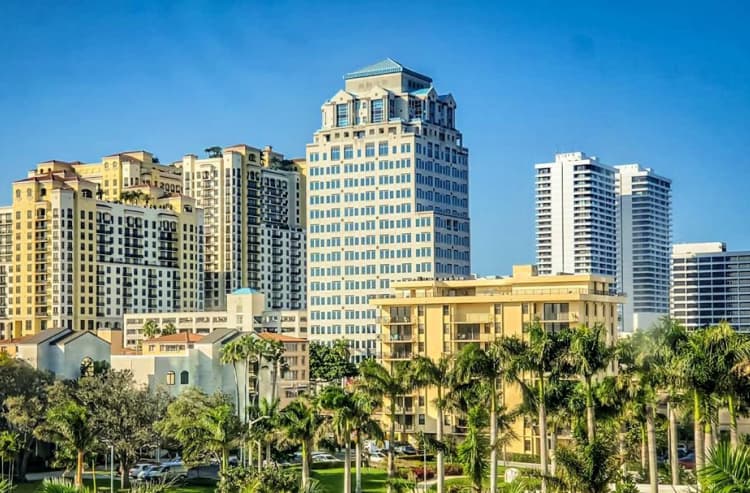 Head to Worth Avenue to peruse the designer boutiques, stop for some lunch or dinner at any of the trendy restaurants dotting the town, or go for a hike or bike ride along the beautiful lake Trail for a glimpse of the island's gorgeous estates. Make sure to stop by the historic Breakers Hotel.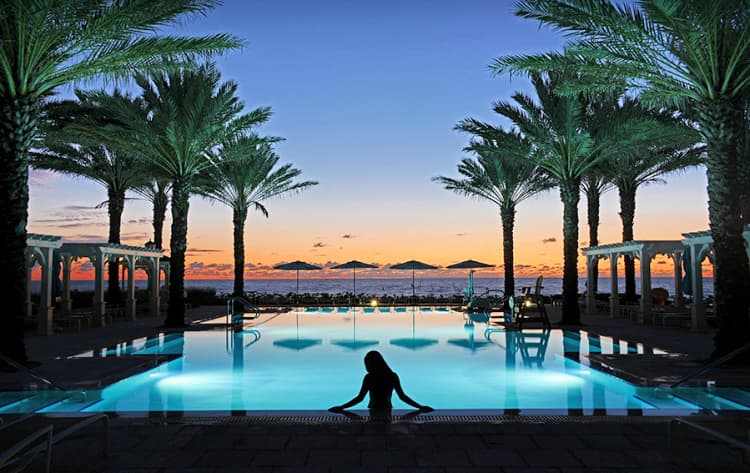 While you're there, don't forget to check out any festivals that might be happening during your visit. Palm Beach always seems to have some sort of festival going almost any time of year.
St. Augustine
St. Augustine is one of the prettiest towns in Florida thanks in large part to the combination of European and coastal architecture that seem to meld together seamlessly. It's not all about the past in this beautiful Florida town, though. It's also home to modern entertainment to enjoy along with its cobblestone street, romantic squares loaded with charming cafes, and tons of historical sights to explore.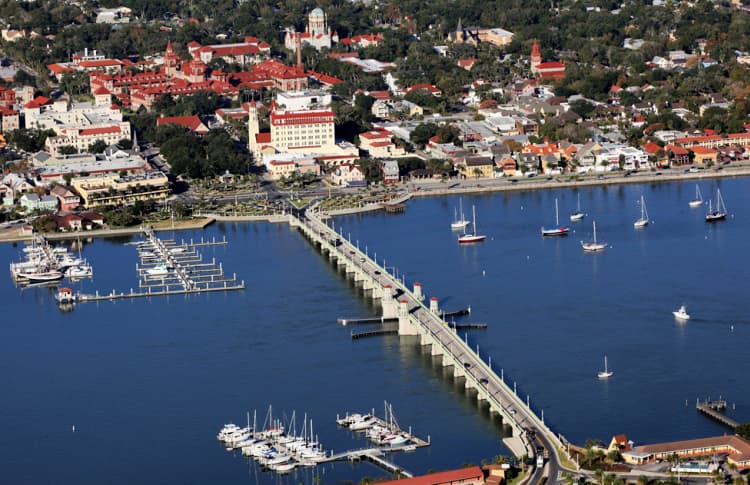 Start your day with a delicious meal at any of the atmospheric coffee shops in the city center, explore historic Castillo de San Marcos, visit some museums, or climb to the top of St. Augustine Lighthouse for amazing views of the surrounding area. You could also simply spend the day relaxing on their white sand beaches if you're so inclined.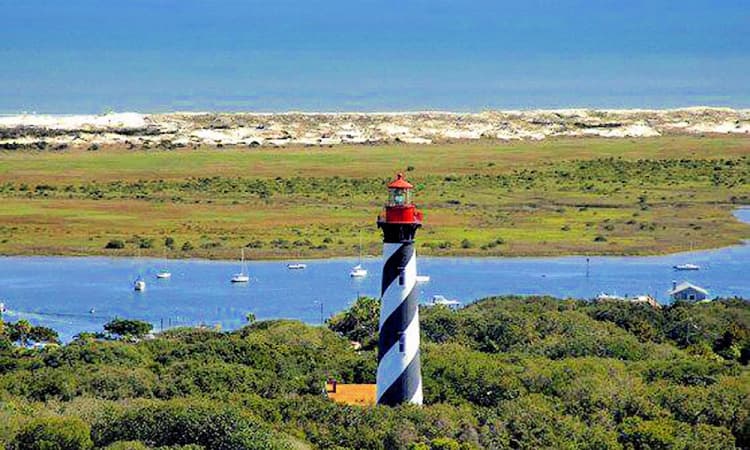 Islamorada
While Islamorada is possibly the most famous island in the Florida Keys, interestingly enough, it's also one of the most unspoiled. Here, barrier reefs, saltwater wilderness, and the Everglades National Park meet, a convergence that makes this island one of the most beautiful, visually interesting, and most exploration-conducive spots in Florida.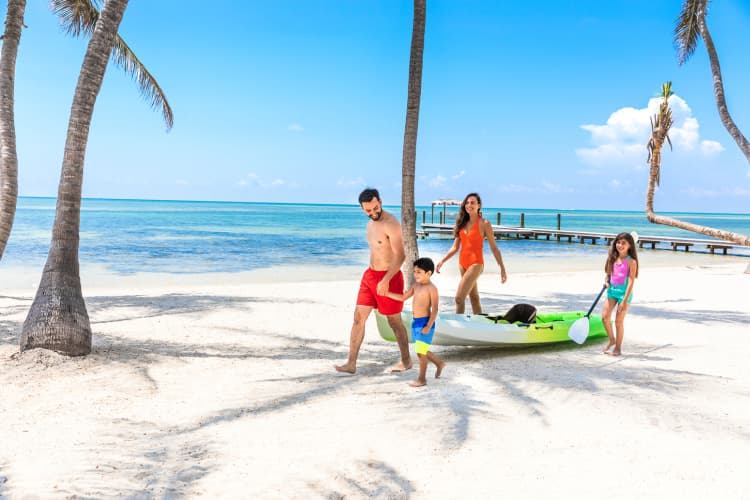 Dubbed the sportfishing capital of the world, Islamorada offers more than its fair share of fishing opportunities, whether from a dock or a boat. However, if hooks and lines aren't your things, there's still plenty more to discover.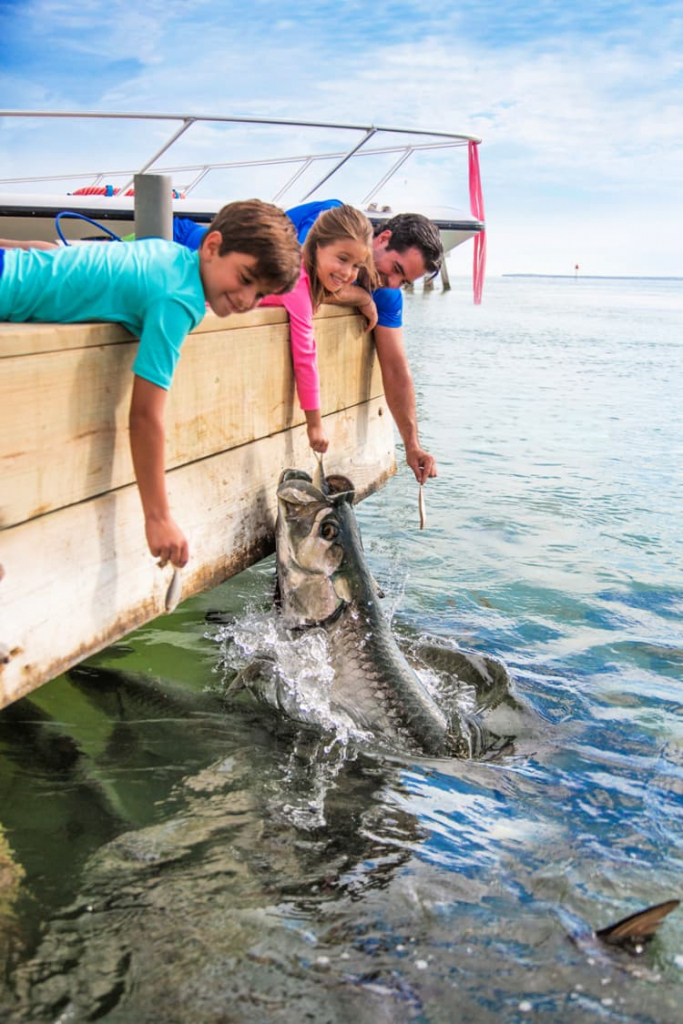 The ocean views here are amazing as are the adventuring that can be done in them. Snorkeling, sailing, and diving are all quite popular in the area. You'll also find a huge variety of shopping opportunities, fine dining, and entertainment options to fill your days.
Matlacha
If you've never heard of Matlacha, don't feel left out – not many people have. This is one of the most well-kept secrets in Florida travel. This little town is overflowing with brightly colored buildings and a great big dose of coastal charm. It's a bit of Old Florida married with the new, and it's one of the most charming spots you'll find in the entire state.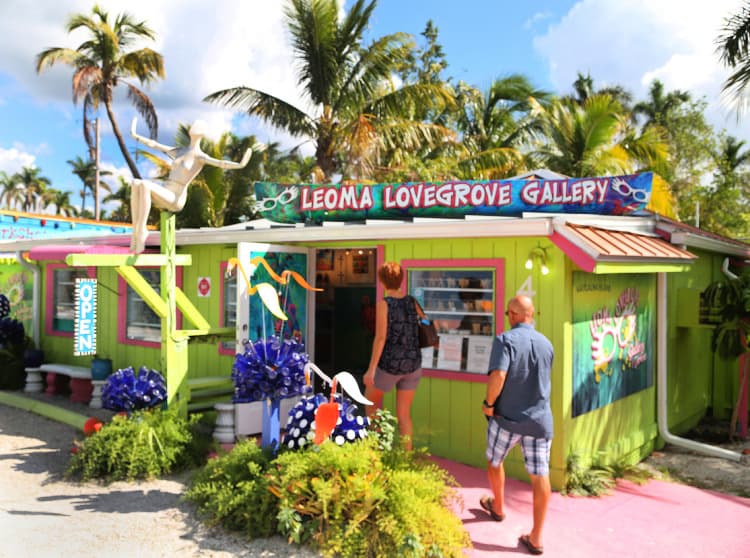 This town is the king of relaxation, with its main activities being strolling the streets while enjoying the local artisans, fresh seafood, and the ultra-relaxing beach vibe that the town is just saturated with.
Sanibel Island
Sanibel is a small island, but it's big on beauty. This beautiful island is home to beautiful beaches, a national wildlife refuge, and hiking trails that take you straight through marshes. If you want some quiet time, a little beach, and a lot of fun, this is the spot for you. It also boasts a downtown that embodies shabby chic and a casual vibe that will have you wishing you never had to leave.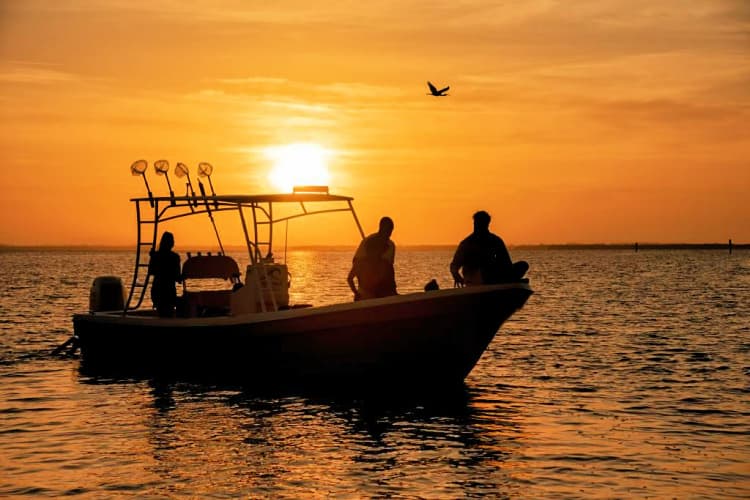 Sanibel is one of the few islands that runs perpendicular to Florida's coastline, which has led to its beaches being covered in shells. In fact, its white sand beaches are made entirely of pulverized seashells. One of the island's claims to fame is its shell-collecting opportunities, and participating in a "Sanibel Stoop" – what the locals call shell collecting – is almost mandatory if you visit the island and town.
Amelia Island
This beautiful island is located in the greater Jacksonville area, making it perfect for both relaxing or going on an adventure – whichever you prefer. Head to Fernandina Beach's charming Old Town district to take in an atmosphere that is both relaxed and just the right amount of ritzy.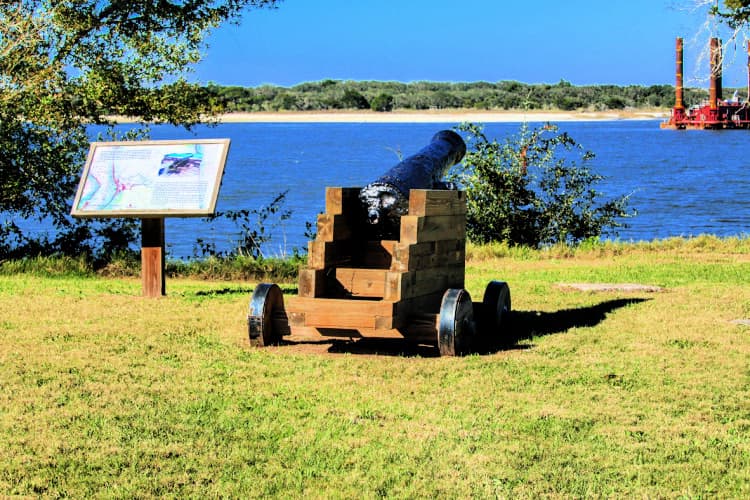 Check out its historic shops spread throughout the town and be sure to take advantage of its excellent dining scene at any of the restaurants lining the streets.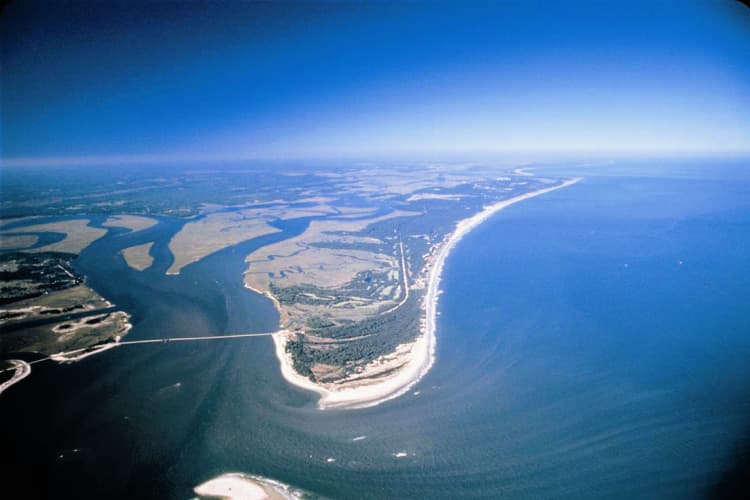 If you love nature, you're covered, as well. The island is overflowing with wildlife and nature activities that can be enjoyed on foot or on the water in a variety of ways.

DeFuniak Springs
DeFuniak Springs is one of the prettiest towns in Florida, and that's actually its main draw. It oozes Victorian vibes and small-town charm. You won't find a ton of activities in the town, but what you will find is old-world charm, natural beauty, and an atmosphere that absolutely melts your troubles away. You could easily dedicate a few days, or an entire trip for that matter, to taking in the town's gorgeous architecture and relaxed vibe or bike the Circle Drive Historic Center while viewing the breathtaking homes that can be found there.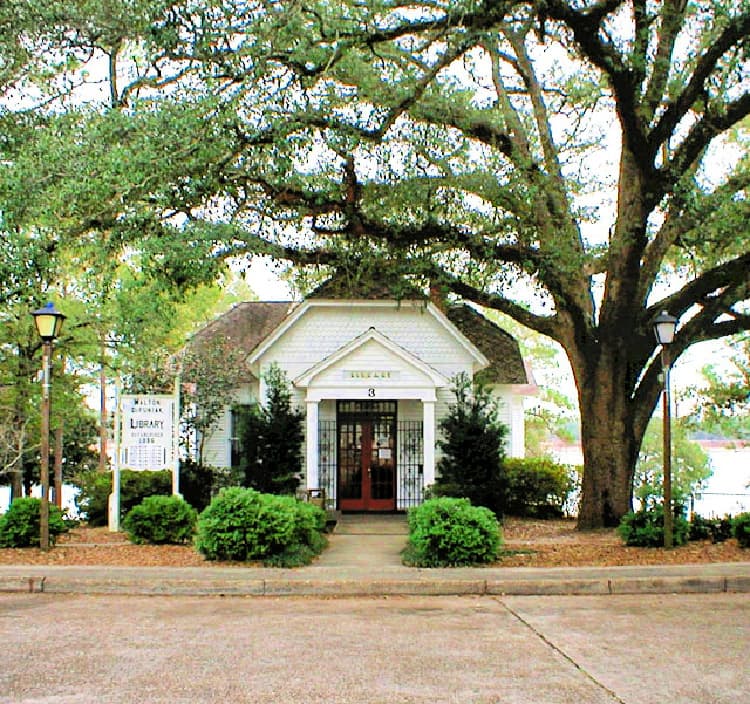 One other thing you have to see while in DeFuniak Springs is its perfectly circular spring-fed lake – one of only two symmetrical lakes in the entire world. This beautiful lake is surrounded by tall pines and Victorian homes that make it look like it came straight out of a fairy tale.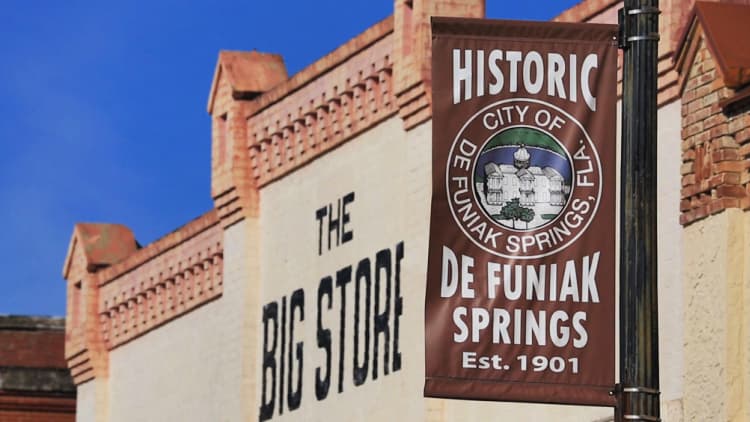 Explore the Prettiest Towns in Florida
From thriving art scenes and fantastic foodie opportunities to doing nothing at all, these are some of the prettiest towns in Florida, and they all have something to offer everyone. If you're planning a Florida vacation, consider visiting some of these beautiful small towns and getting a sample of some of the charm and beauty that only the smaller towns in the state can offer.
photos courtesy of visitflorida.com
Check out other places you will enjoy in Florida
7 Outdoor Places To Experience At Least Once
Green Cay Nature Center & Wetlands
I've included affiliate links to Amazon for you to find some products easier. I may receive a small commission, but the price is the same for you. It just helps my blog out.
Happy Travels,
Rosemary