Traveling as much as I do, it's important to me to find a hotel that I know that we can trust will be clean, fairly priced and updated. During our recent travels to New Orleans, we were fortunate enough to stay at a Drury Inn & Suites in New Orleans – A great place to stay in style and in the heart of New Orleans. Thanks to Drury Inn & Suites for hosting us. These opinions are true and mine.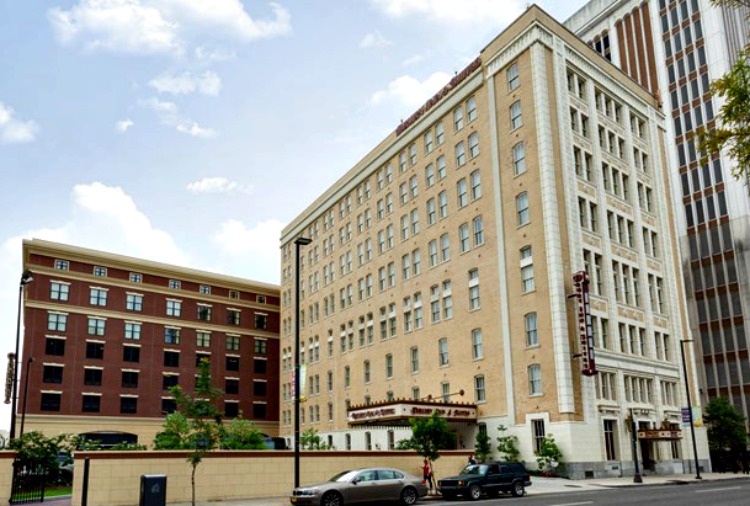 From the moment that I entered the hotel lobby, I knew that I'd have no issues whatsoever with the hotel. The lobby was bright, open, and clean and the employees immediately greeted me with a smile. If you're looking for a reliable, dependable and clean hotel choice, Drury Inn & Suites is top-notch. You know how I love the decor, and this hotel had that old time New Orleans feel with all of the black iron work.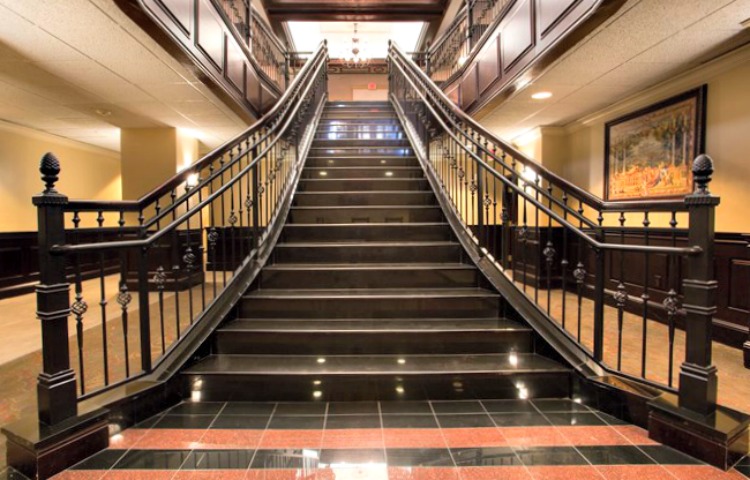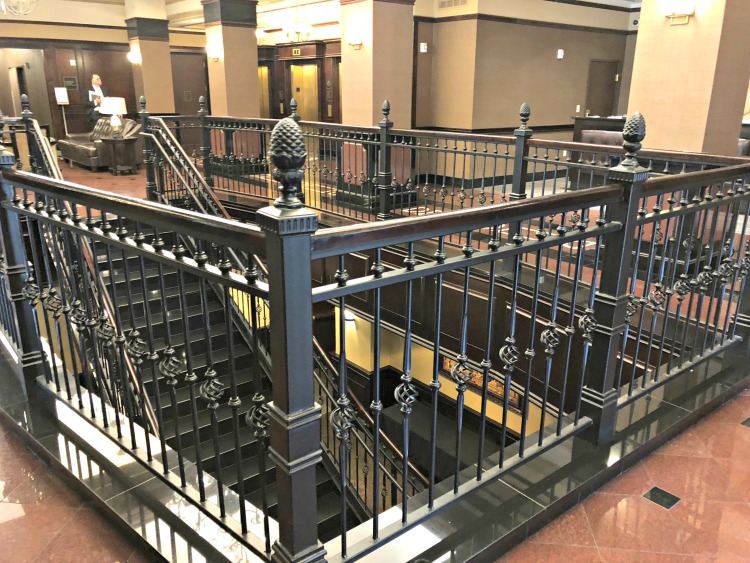 Lots of pictures are included so you can experience my stay as I did.
Drury Inn & Suites in New Orleans – A great place to stay in style
While there are many hotels to chose from, Drury Inn and Suites makes it an easy choice to stay with them each and every time. If you've never stayed at one yet, you are missing out! Find a location for your next trip.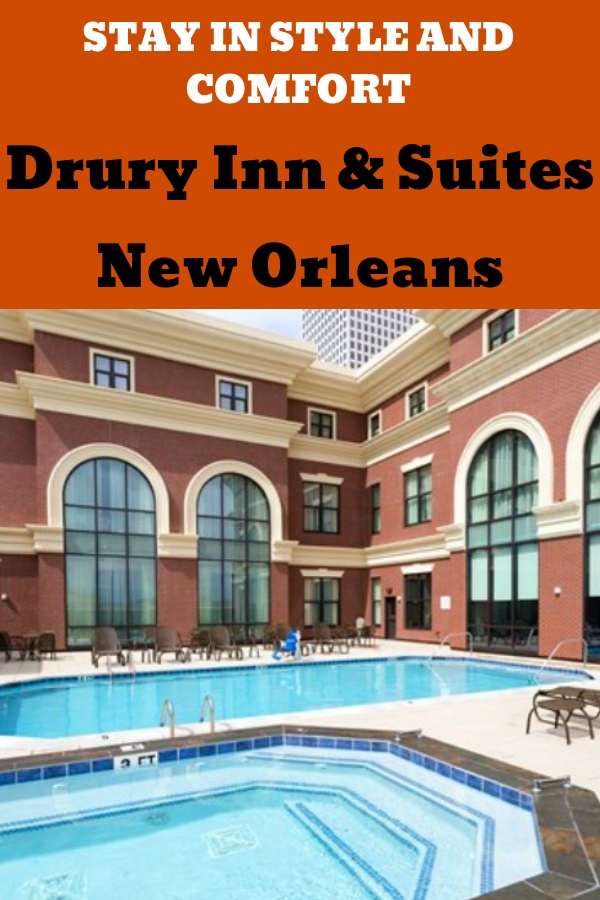 Top Reasons to stay at a Drury Inn & Suites in New Orleans
Hot Breakfast. And not just any hot breakfast, but one that is full of a ton of options. From sausage, eggs, cereals, to waffles, you and your family won't have to worry about starting the day hungry because Drury Inn and Suites breakfast has you covered. Anytime real dishes and silverware is used, that's always a plus. And real coffee mugs. And signs letting you know what you are eating. These little things are often overlooked at other hotels.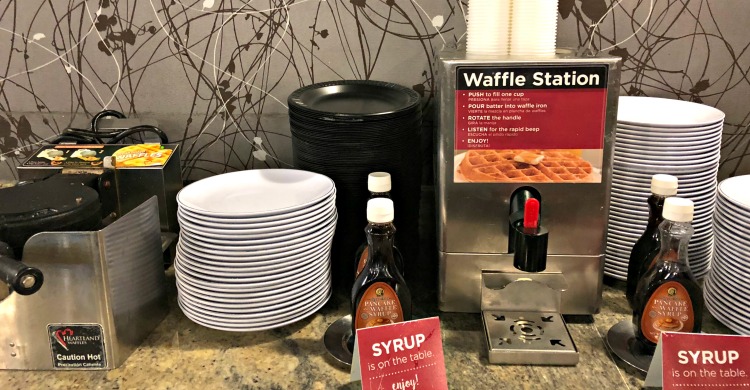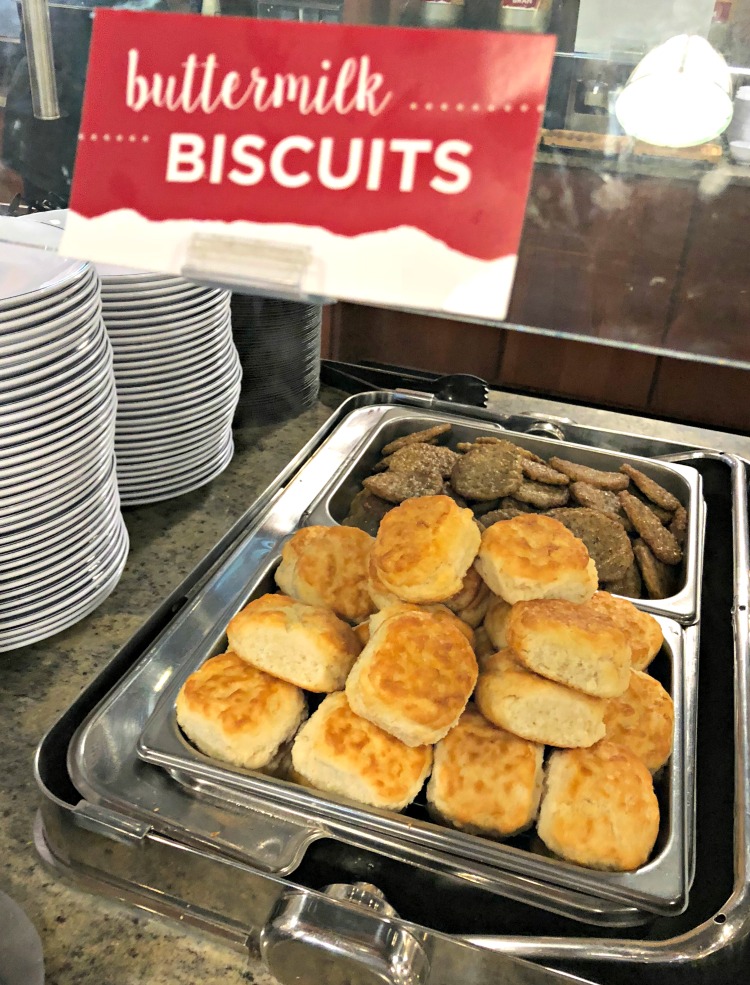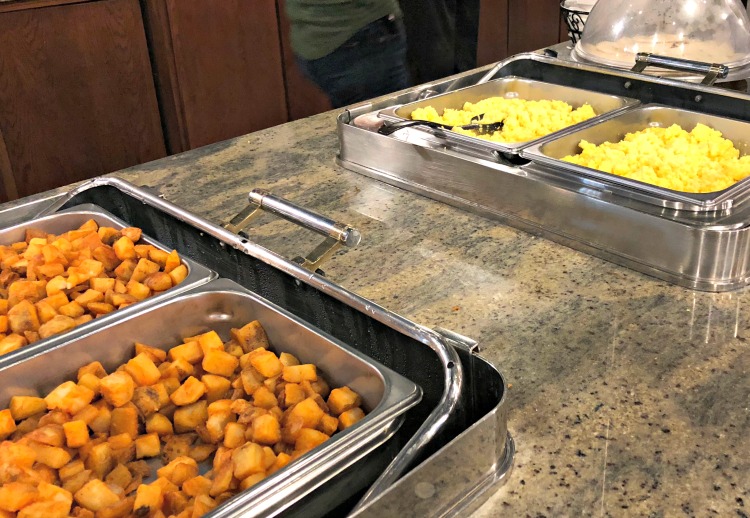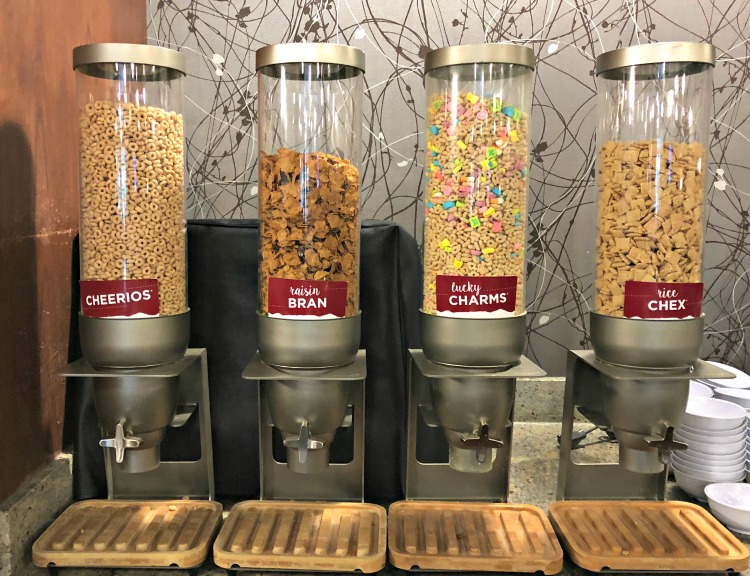 5:30 Kickback. One of the aspects that I love most about Drury Inn & Suites is that I feel like they understand how life really works. I feel this way because, during the work week, they also offer afternoon receptions with beer and wine offerings, but also food, including hot food such as hot dogs, soup, nachos and tacos! This menu is rotated so you will find a great variety on each visit.
Unlike many other hotels, they offer this on weekends also. It's no secret that the work week can be a bit of a bummer at times and Drury understands that and offers this mid-week pick me up absolutely FREE! I'll cheers to that each and every time.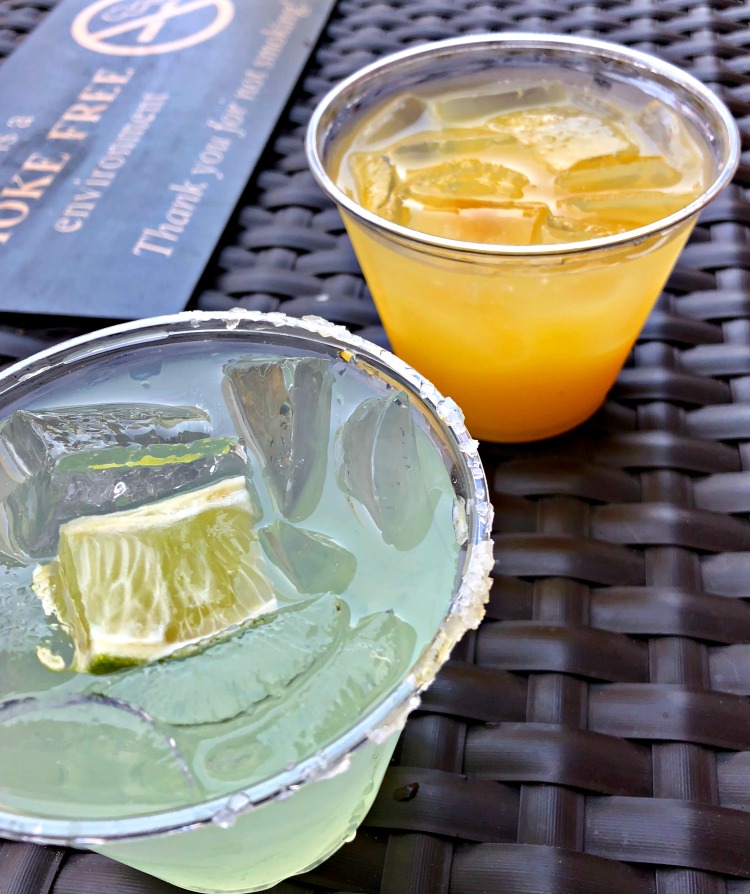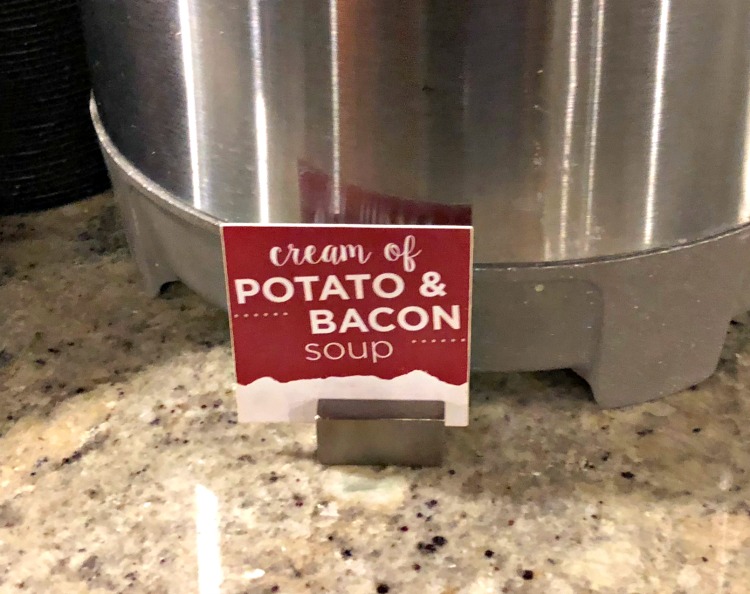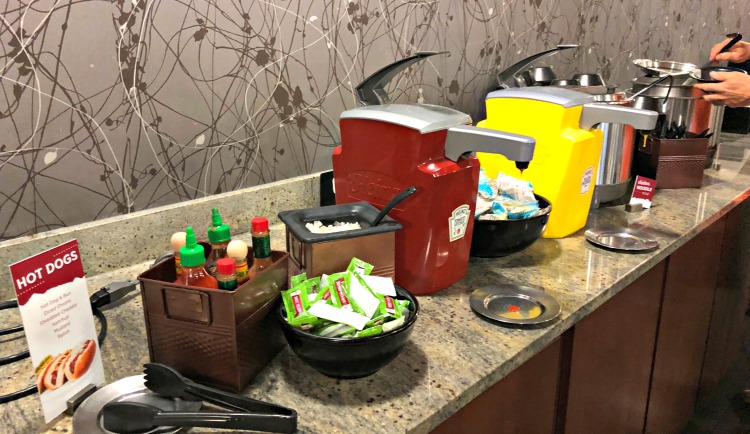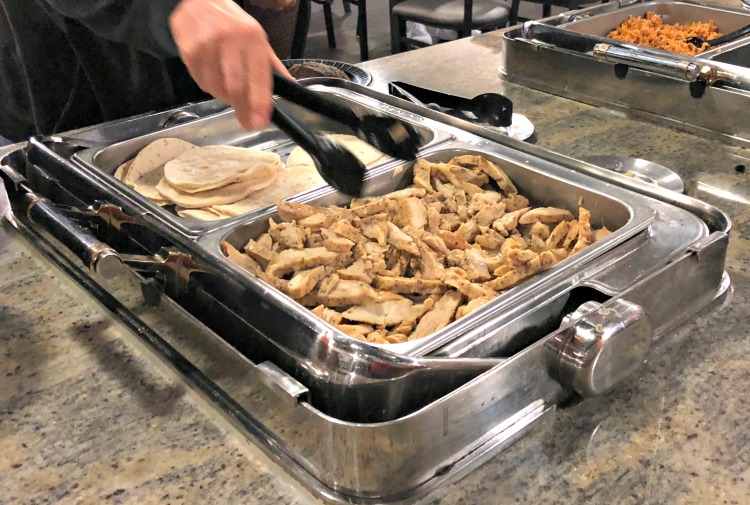 Location, location, location. When buying a house, location matters but it also matters when staying overnight in a town that you are not all that familiar with. The Drury Inn & Suites understands that and always does their best to have their hotels in a great location that is easily accessible to downtown or main roads and highways. I loved knowing that anywhere that I needed to go, I was only mere minutes away. You could walk to many historic sites, or catch a trolley or street car almost right out the lobby door.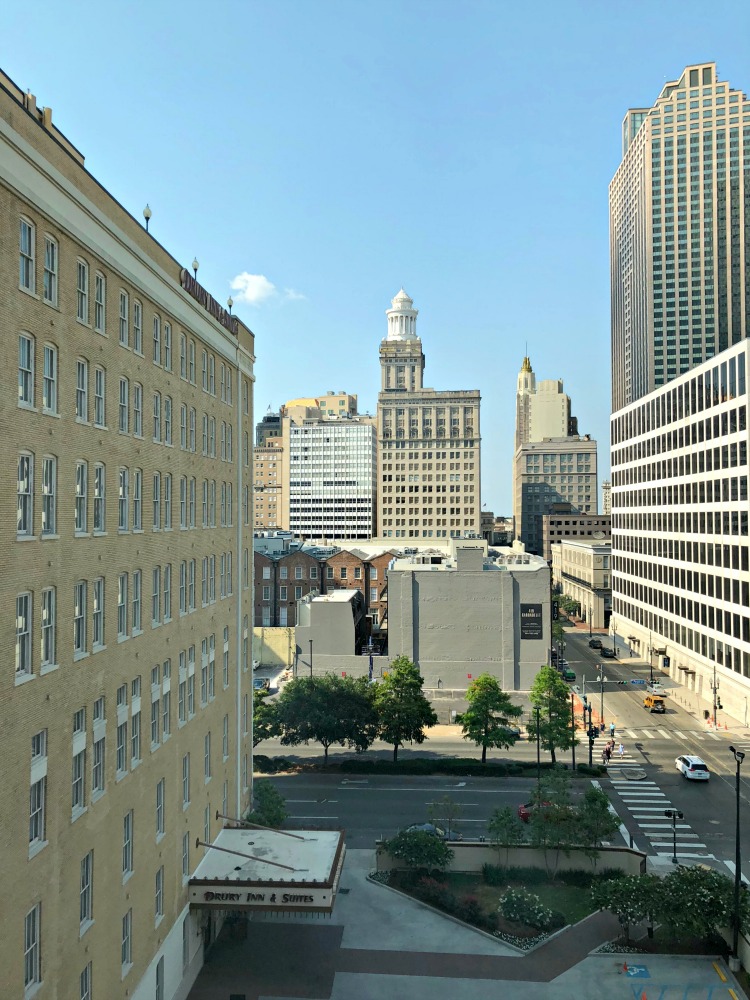 There's also a wonderful outdoor seating area either for your breakfast, afternoon drinks, or jus unwinding and enjoying the seasonal weather New Orleans can offer year round.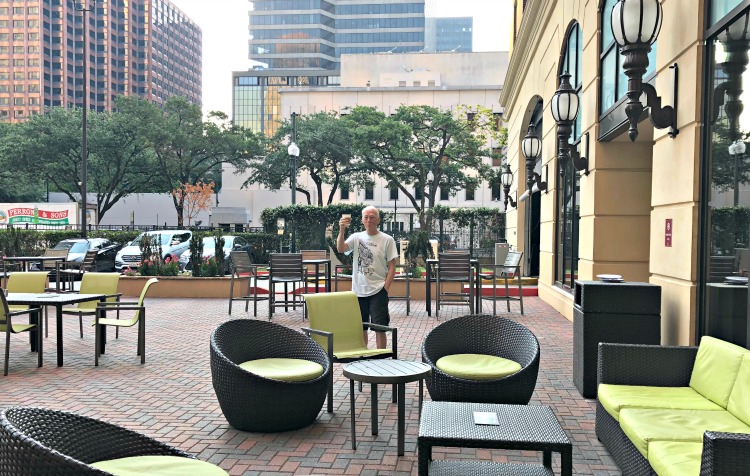 You know me too, I always love the design and decor at places I visit. The artwork and decor here is strictly New Orleans, with so much of the music is highlighted.
Rewards and Perks for Members. If you travel quite frequently and find yourself staying overnight at Drury Inn & Suites, why not become a Rewards Member with them to start earning points? It's free to join, and it's the perfect way to earn discounts and possibly free nights and upgrades on all your future overnight stays. Becoming a Rewards Member is easy, and anyone at the front desk can help you get signed up.
Cleanliness and comfort. No one wants to travel and be away from home, staying in a hotel room that is less than clean. At the Drury Inn & Suites, I could have tested the room with the "white glove test", and it would have passed with flying colors. No dust, no trash, no hairs to be found anywhere. Nothing but a nice, bright and clean room awaited me.
Rooms and suites offered. A suite can offer lots of space for your family or just room to relax. With a TV, desk and refrigerator, you can enjoy some quite time before all your exploring of the city.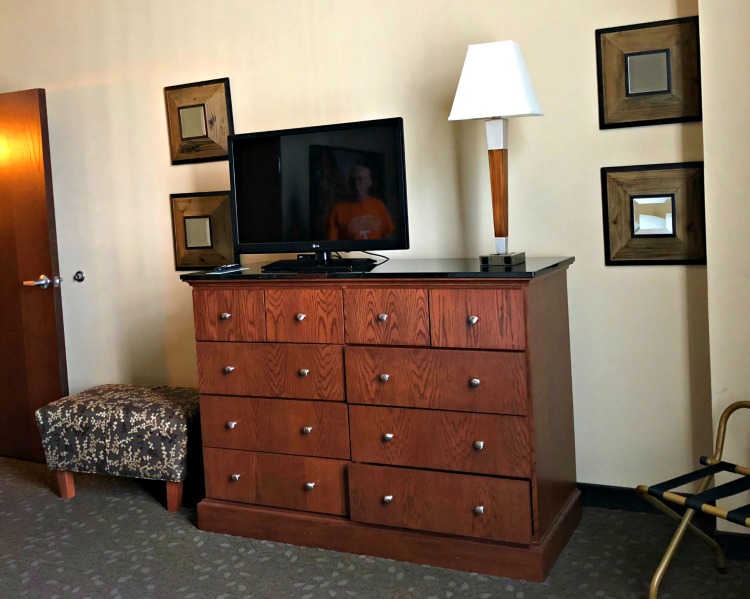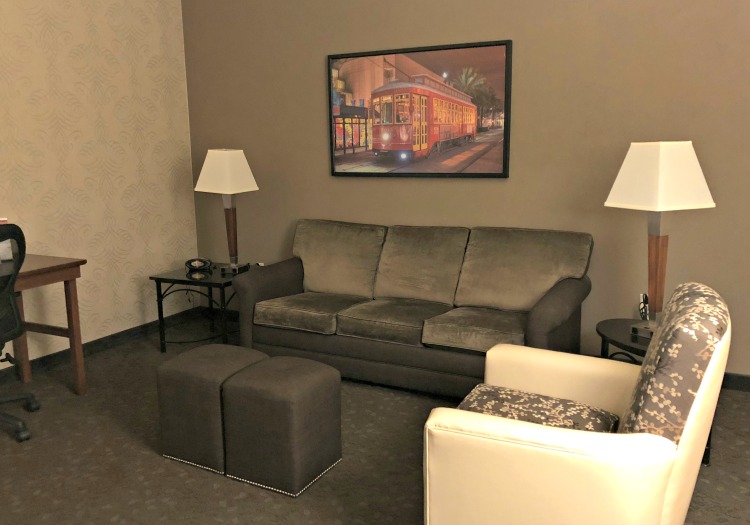 Other amenities. Another feature of this hotel, which isn't found in so many hotels now, is guest laundry. When on a road trip for ten days or so, this comes in very handy. The 24-hour business center and fitness center is very accommodating to guests too. A very spacious roof top pool and spa can help you relax after all day in the car, or a plane.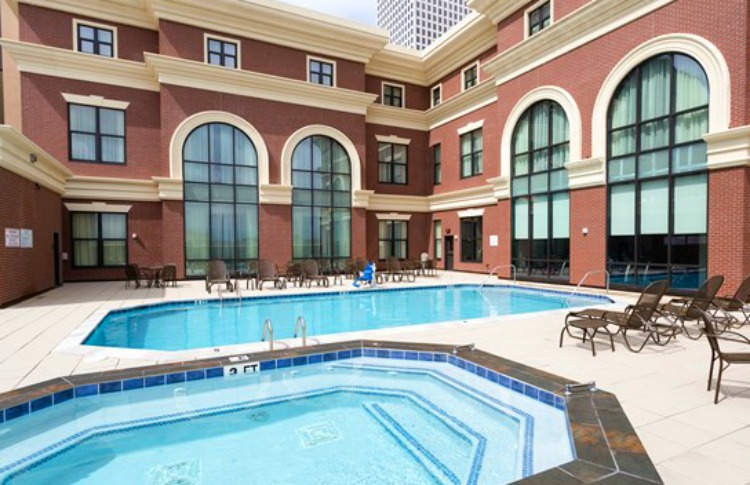 Customer Service. One of the main components of the hospitality industry is to also make certain that you and your staff are providing amazing customer service. The goal of any hotel is to make their guests feel as if they are at their home away from home. Comfortable, relaxed, and happy are three aspects that all hotel employees should strive to ensure that their customers are feeling.
I can assure you that during our recent stay at Drury Inn & Suites, the customer service was top notch. The front desk was friendly, prompt, and courteous when I checked in and was helpful to answer any and all questions throughout the duration of my stay. When it was time for departure, I was thanked for choosing Drury and also thanked for being a Rewards Member as well.
The next time that you are planning a trip to New Orleans, or anywhere else that has a Drury Inn & Suites available in their town, plan your overnight stay and see what all the fuss is about! You'll love knowing that you won't have to worry about anything or lift a finger to do anything during your stay. Keep in mind that Drury Inn & Suites is a popular hotel chain, so calling ahead and booking is always a good idea. You don't want to miss out on a stellar hotel experience because you didn't book your room in advance!
A recent stay in Orlando.
Five Reasons I Loved Staying At Drury Inn & Suites In Orlando
**some photos courtesy of Drury Hotels