Is getting organized, or more organized, on your to do list for 2023? Can you find 23 Things to Declutter in 2023? I bet most of us can (hand raised here). With downsizing from a house to an apartment a few years ago, I have done a lot, but I had a lot, and still have a lot. But, finally figuring out what I really like to use and what works, helps in the tossing and decluttering.
With that too, the style of my decorating has changed a bit, so it's easy to get rid of things. Have I got rid of something I regretted? Yes, but not too many. That set of snowman dishes and a set of green dishes, are probably two of my biggest regrets.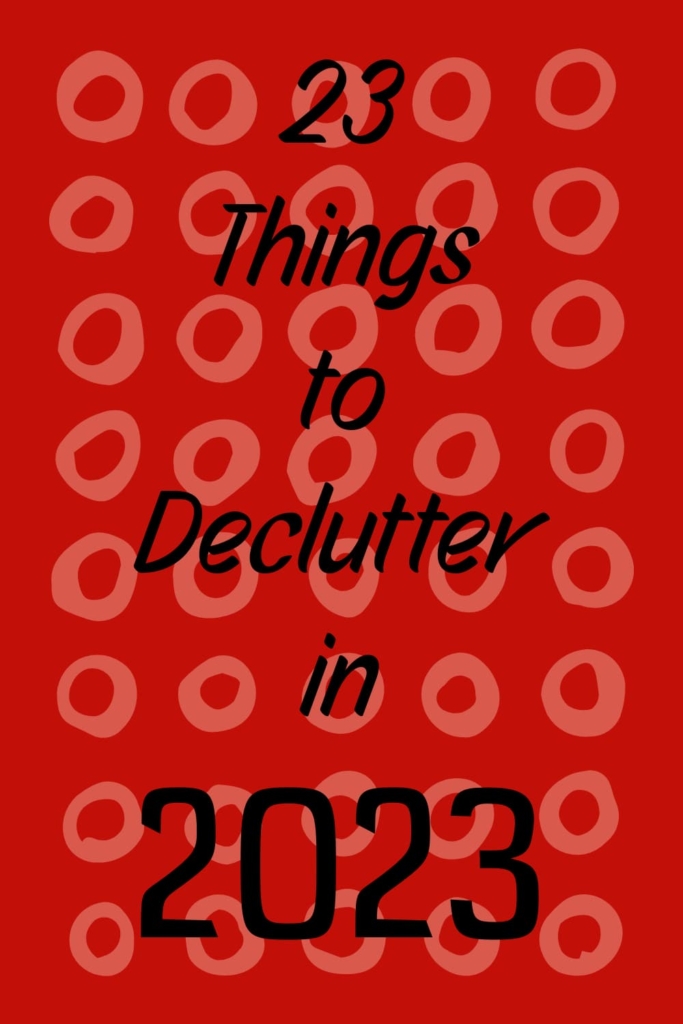 Declutter, Then Organize
Most think of decluttering and organizing as the same. It's not. Before you can really begin to organize anything, whether it's a drawer, your closet, or a kitchen cabinet, you must know what you are keeping to best organize it.
Decluttering isn't just making any area Pinterest worthy; it's getting rid of all of that small stuff that creates the clutter or mess. That small stuff could include receipts, extra bags from shopping, mail, outdated or expired food and medicines, or even too many shoes stacked by the door.
Start small – don't thing you will get your whole house, or even a room, decluttered or organized in a few hours, or maybe a day. It took a while for all that clutter to build up, so it will take a while to get it gone.
A simple way to begin – grab a trash bag. If you have a black one, use it so you can't see what you have tossed, and you won't second guess yourself.
Walk through the house – grab anything which looks like it can be tossed. If you can quickly say – that's no good, then toss it in the bag. You may want to also have a designated box for things to donate and to move to another area.
How many things did you put in the donate box or trash bag? I bet you would be surprised how quickly you find things.
Remember too, decluttering is an ongoing project. Even if you are organized, you still get clutter. I have a stack of receipts from Christmas which need to be looked at.
23 Things to Declutter in 2023
And remember, this is to trash or donate.
Old magazines
Expired medicine
Clothing – Torn – not good enough to fix or donate
Clothing – not wearing, or doesn't fit – donate it
Duplicates – do you have 5 sets of measuring cups? Do you really need all of them?
Old electronic cords – do you still have a cord from a phone 10 years ago?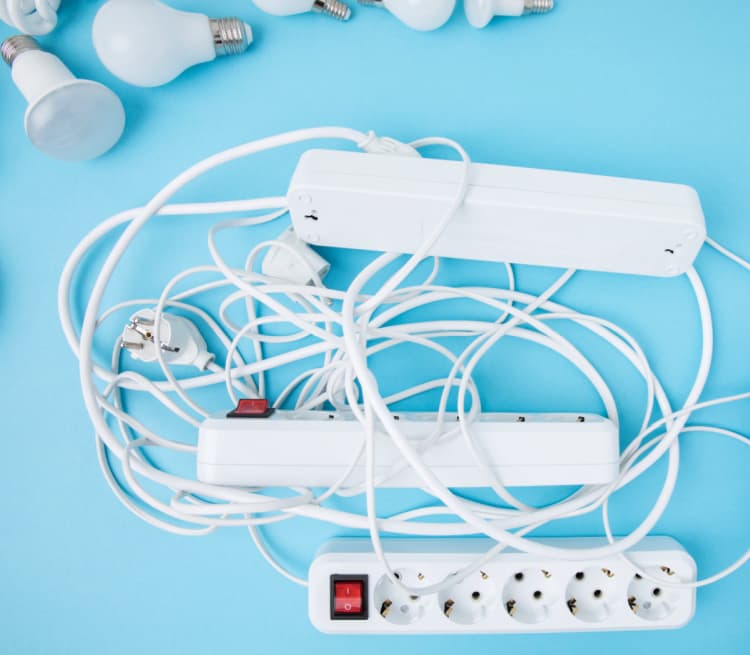 Old eyewear – donate
Broken jewelry
Extra assembly pieces – you kept that Allen wrench from Ikea, didn't you?
Old makeup and brushes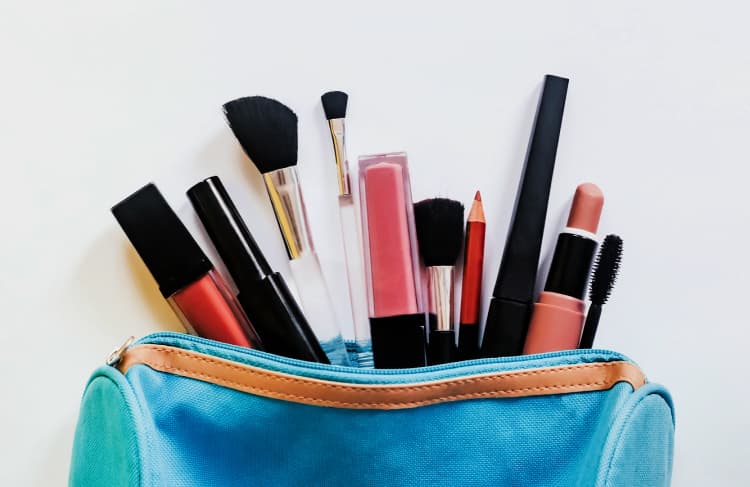 Old cookware
Hats & caps – how many do you wear?
Mismatched items – socks and gloves to begin with
Cleaning supplies – did you buy something and not like it?
Kitchen utensils – that lemon squeezer or reamer just doesn't work, or you don't like it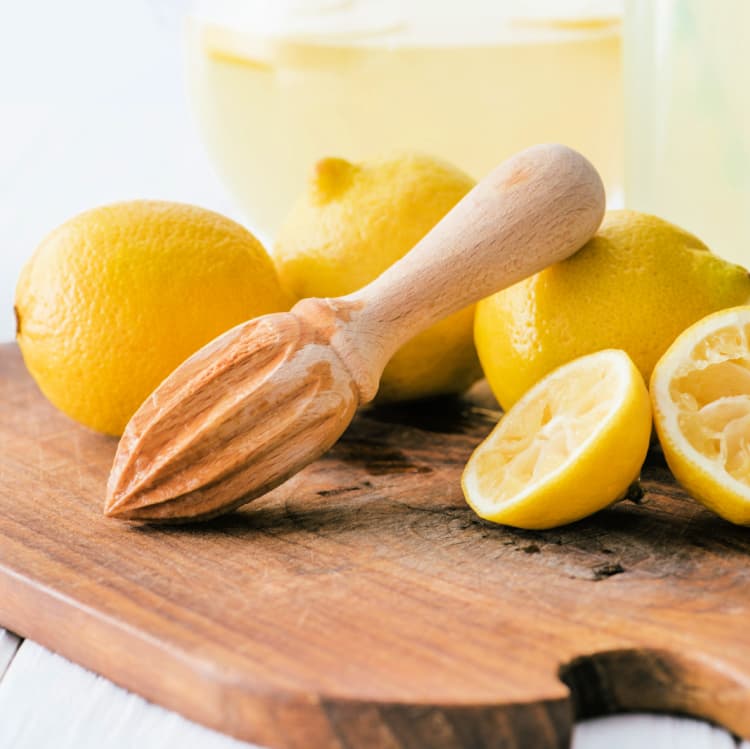 Old manuals – you may not have that vacuum anymore, or you can find the information online
Books – this can be touchy. If you enjoy having them, keep. If not, donate or take to a used bookstore and trade them in.
Office supplies – I cleaned out a drawer and had so many pens and labels
Greeting cards – you don't have to keep every one of them you've ever received
Old tax returns – most can be tossed (shredded) after 5 years. Check state and federal laws for specific time
Blankets and throws – it's easy to collect these, but have too many? Great to donate to pet or homeless shelters.
Food items – do you have something you bought and now don't want? If not expired, send to the food bank
Hobby, DIY, and craft items – oh my!! Ask yourself, are you really going to use that wood piece you purchased 3 years ago?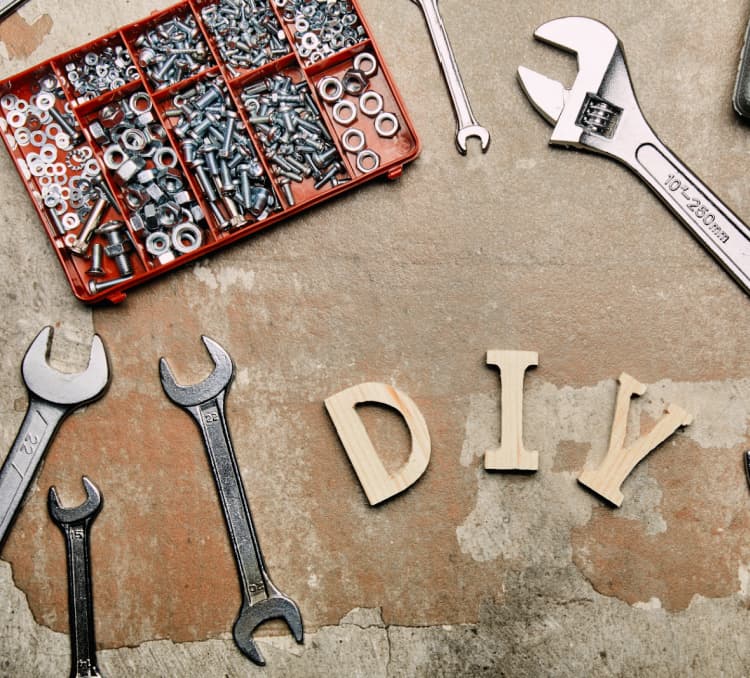 Many of these items can be donated to schools or organizations for craft projects.
Many of these I'm saying and it's like looking in a mirror.
Let me know what you have decluttered so far this year? Do you make a resolution to get more organized?
Need an inspiration idea to organize your bathroom closet after you declutter? COVER UP THOSE UGLY WIRE SHELVES