Maybe you love the taste of pizza and all the toppings, but want something a bit more than just a normal pizza. If so, consider the Super Supreme Pizza Sliders for Game Day, after school snacks, or maybe even dinner. Sliders are a fun food to have, easy to hold, great size for kids, and easy to make. All of this makes them a winner for me!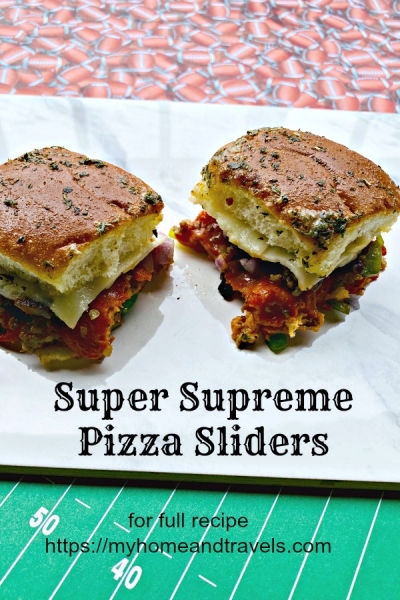 The ingredients I have included in this recipe are my favorite pizza toppings so think about what you love on a pizza and add to your sliders. Ore leave any of them off. My husband isn't a mushroom lover, so these usually get left off a portion.
Use your favorite 12 pack of dinner rolls.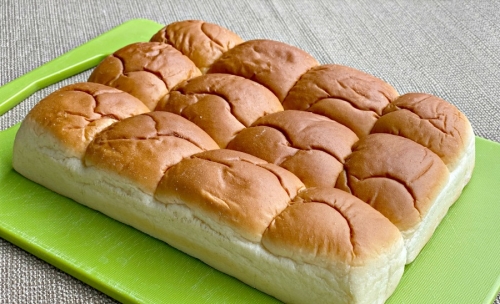 Gather your favorite toppings.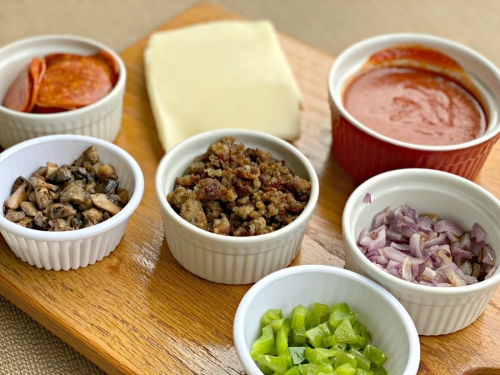 Slice in half horizontally.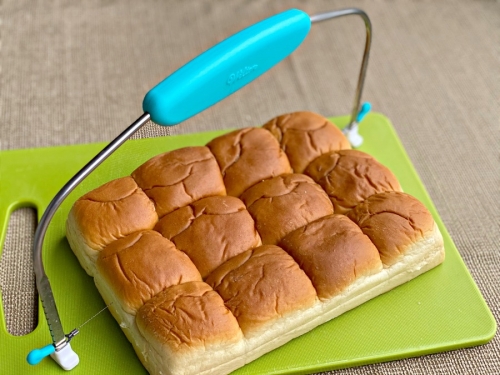 Place bottom portion of rolls in casserole pan.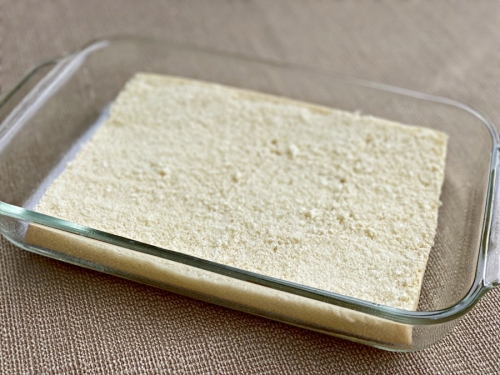 Spread Pizza Sauce over rolls.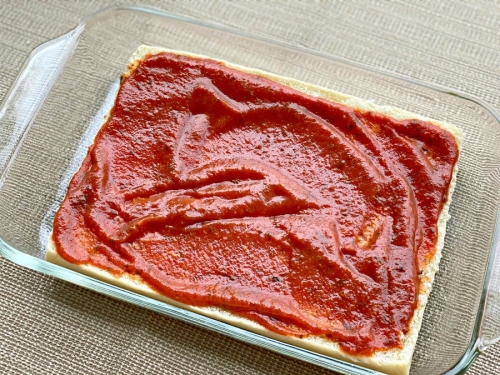 Place Pepperoni slices and sausage over sauce.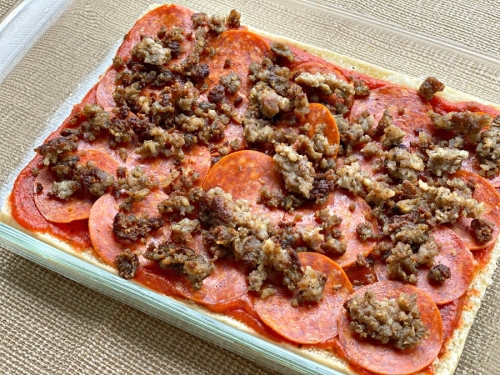 Sprinkle veggies over meats.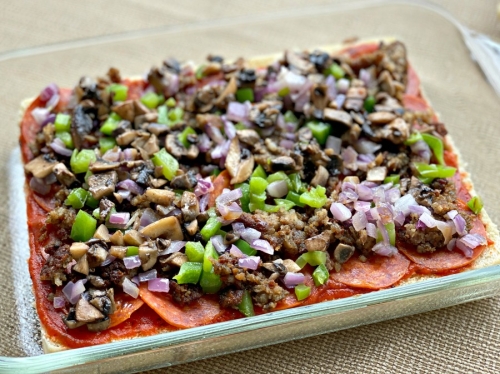 Top with cheese slices.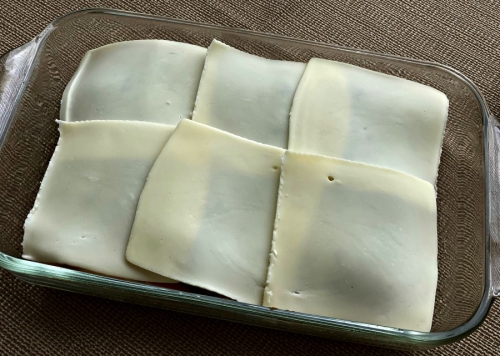 Put the top portion of rolls back on.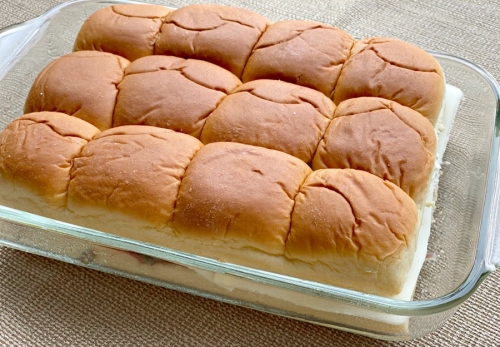 Spread Herb Butter on top of rolls.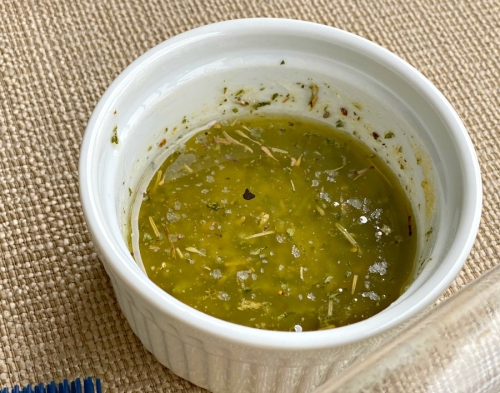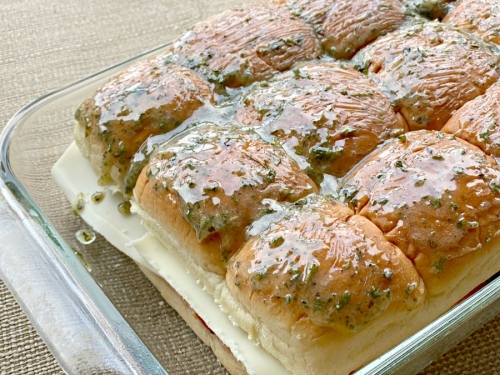 Bake.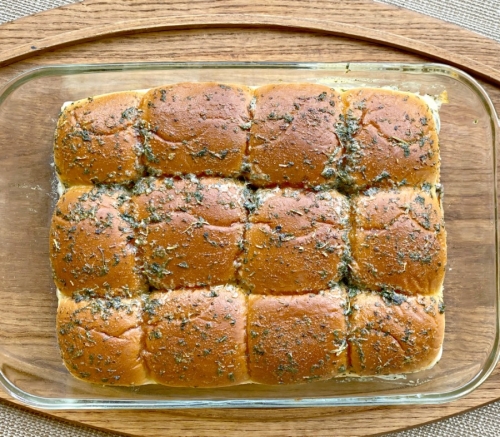 Slice & Serve.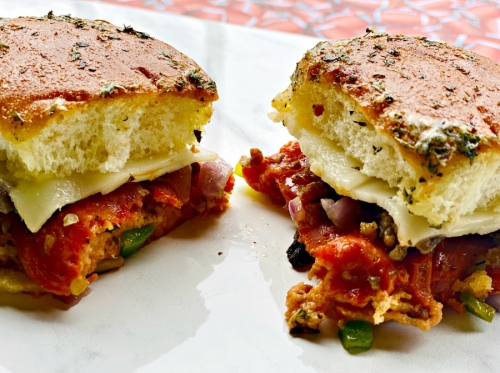 After you assemble these, you are baking just really long enough to get everything hot and cheese melted so any "raw" ingredients such as sausage, onions, or mushrooms, should be sauteed before adding.
Super Supreme Pizza Sliders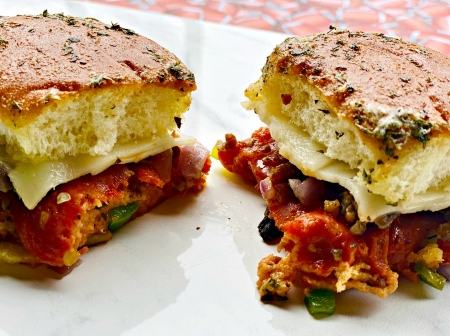 A delicious mini sandwich with the full taste of a pizza.
Ingredients
Slider ingredients
1 package, 12 dinner rolls such as Hawaiian Sweet Rolls
3/4 cup pizza sauce
6 slices mozzarella cheese -
20 slices pepperoni
1 cup cooked & crumbled breakfast sausage
1/4 cup red onion, chopped
1/4 cup green bell peppers, chopped
1/2 cup mushrooms, chopped
Herb Butter Topping Ingredients
3 T butter, melted
1/2 tsp dried parsley
1/2 tsp Italian seasoning
1/2 tsp garlic powder
Instructions
Slider Directions
Preaheat oven to 350.
Spray bottom and sides of casserole dish with non-stick spray
Use a serrated knife or cake slicer and slice rolls in half, horizontally
Place bottom portion of rolls in casserole dish
Spread pizza sauce over rolls
Add pepperoni & sausage over sauce
Sprinkle vegetables over meats
Top with cheese.
Place top portion of rolls onto this
Spread Herb Butter Topping over top of rolls
Bake for 10 - 15 minutes until cheese is melted and rolls are slightly brown
Cool 10 minutes before serving
Slice into individual rolls
Herb Butter Topping Directions
Melt butter
Stir in parsley, Italian Seasoning & garlic powder
Notes
Other optional toppings - Italian Sausage, Ground Beef, Garlic, Bacon, Black Olives, Pineapple, Ham, Chicken, Spinach
Turkey Pepperoni is good too.
Extra cheese is always good.
Sautee all raw ingredients before adding to sliders
Parmesan cheese can be mixed into the Herb Butter Topping

This cake leveler which I use for cakes, come in handy for slicing these rolls evenly. If you use a knife, make sure it's serrated as it will slice breads and cakes easier. Look for an Amazon link below.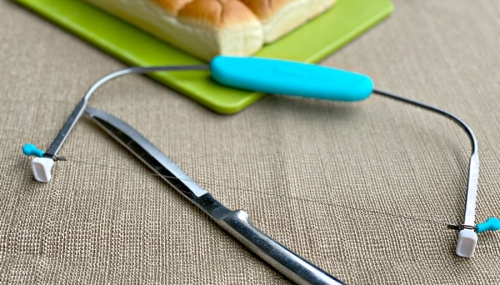 Are you getting for any big games? I'll come back tomorrow and post a great Buffalo Chicken Dip. Here's what I promised.