This super simple fruit dip is basically two ingredients – Cream Cheese and Marshmallow Creme, or some call it Marshmallow Fluff. Let me warn you this is addicting. After it's made, it has to go right into the frig or I will keep nibbling at it – by the spoonful. Yes I will admit I eat a lot of this.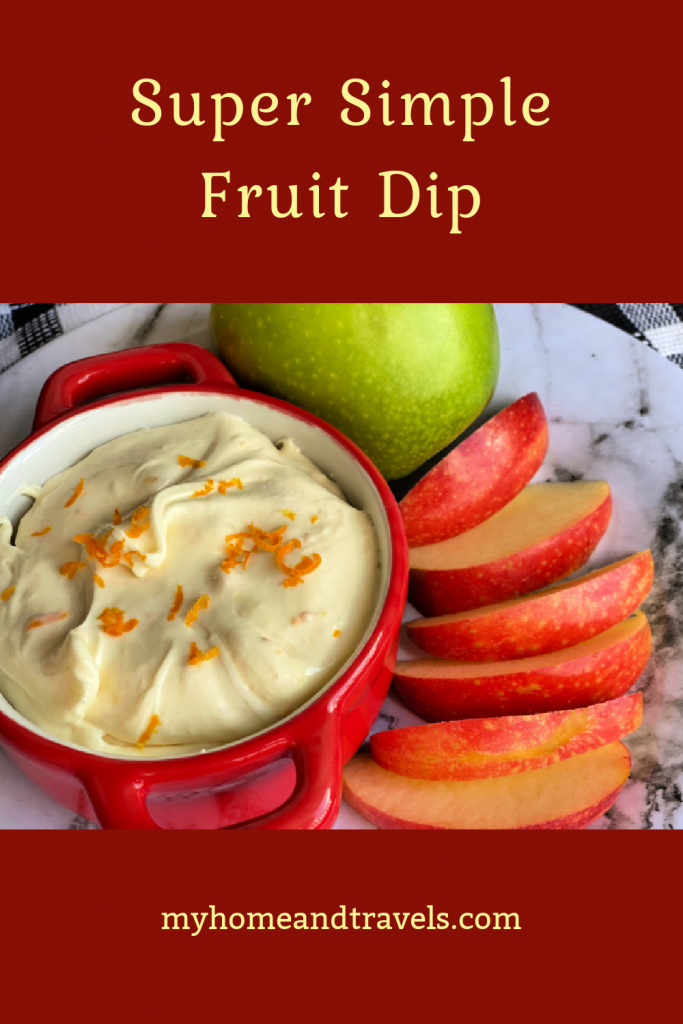 This has been a recipe around for a long time and it's usually a staple at most brunches, showers, or when company is coming for breakfast. I would suggest you make at least a double batch.
Making This Super Simple Fruit Dip
Just these two ingredients will make a delicious dip, but, you know me, I can't leave it at that. I like to add just a little more flavor with one and a half teaspoons of frozen orange juice concentrate and zest from one orange. Orange liqueur is another great flavor to add (when adults only). Someone mentioned Chambord, which is a black raspberry liqueur and sounds wonderful.
The super sweet marshmallow creme works great with the cream cheese which can be a bit tangy by itself.
What To Eat With Super Simple Fruit Dip
My favorite is Granny Smith apples since they are tart.
Really any fruit or even a plain cookie. With fruit, it's great for a breakfast or brunch, with cookies, it can be done as a dessert.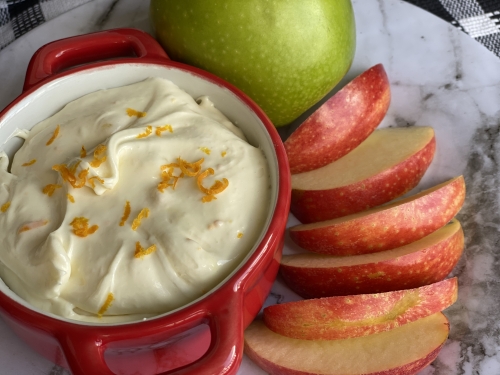 An especially simple and good dip for fruit, but also with graham crackers and vanilla wafers. Two ingredients and you are done.
Ingredients
8 oz cream cheese - softened
7 oz jar marshmallow creme
Instructions
Cream together these two ingredients until smooth.
A hand mixer works well for this.
You're done. How simple.
Add in your juice and zest or liqueur if desired.
Refrigerate until serving.
Notes
Regular or low fat cream cheese works well.

Serve with:
Granny Smith Apples are my favorite.
The tartness of the apple goes well with the sweetness of the dip.
Any fruit - strawberries, bananas, raspberries, pears, favorite apple
Vanilla wafers or graham crackers

Do you have a go to fruit dip? I remember one made with vanilla pudding but have never found the exact one. If you have one, please share.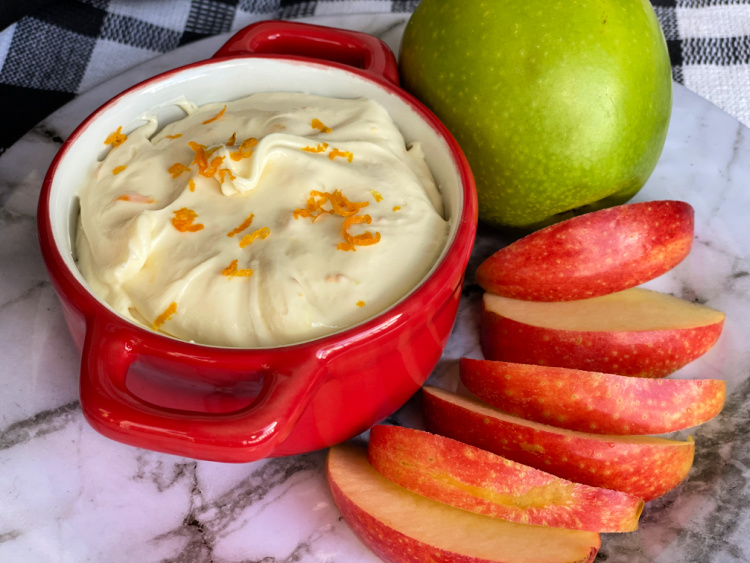 Remember to pin to save recipes.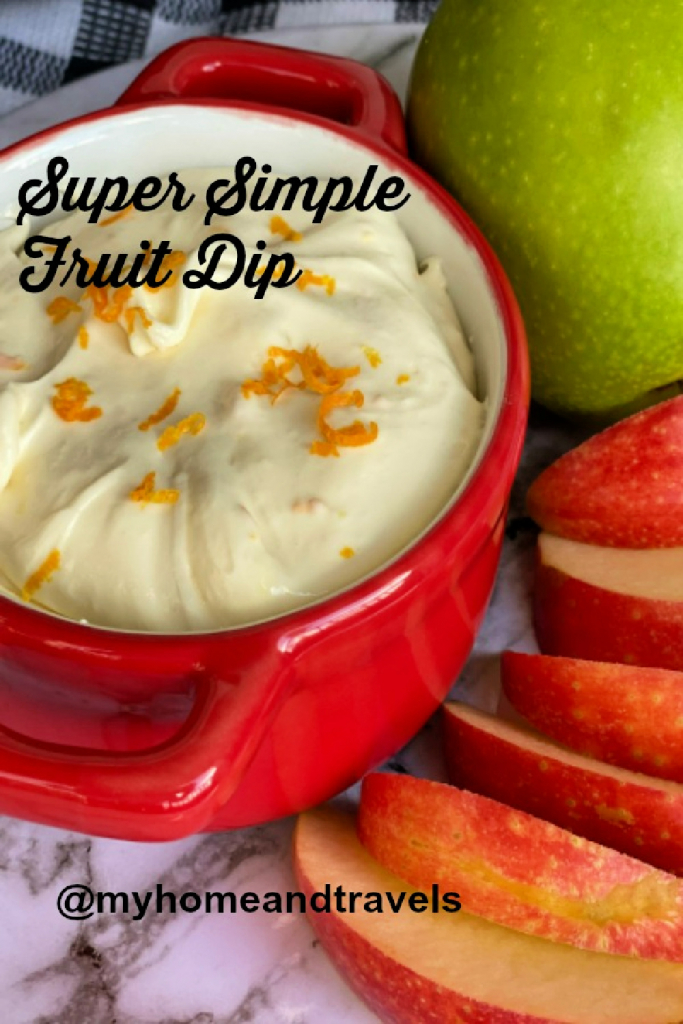 Do you love pumpkin? This is also a great and easy one to make.
I've included affiliate links to Amazon for you to find some products easier. I may receive a small commission, but the price is the same for you. It just helps my blog out.
Happy Travels,
Rosemary