Cheesy Crock Pot Buffalo Chicken Dip
For any get-together, especially if it's sports fans celebrating a big game, food is always the center of attention. It seems like pizza and wings are usually at the top of the list as both in many varieties and flavors. My SUPER SUPREME PIZZA SLIDERS can be found here. Now to the wings, well the taste of wings in this Cheesy Crock Pot Buffalo Chicken Dip.
Do you have a Pinterest Board full of my recipes?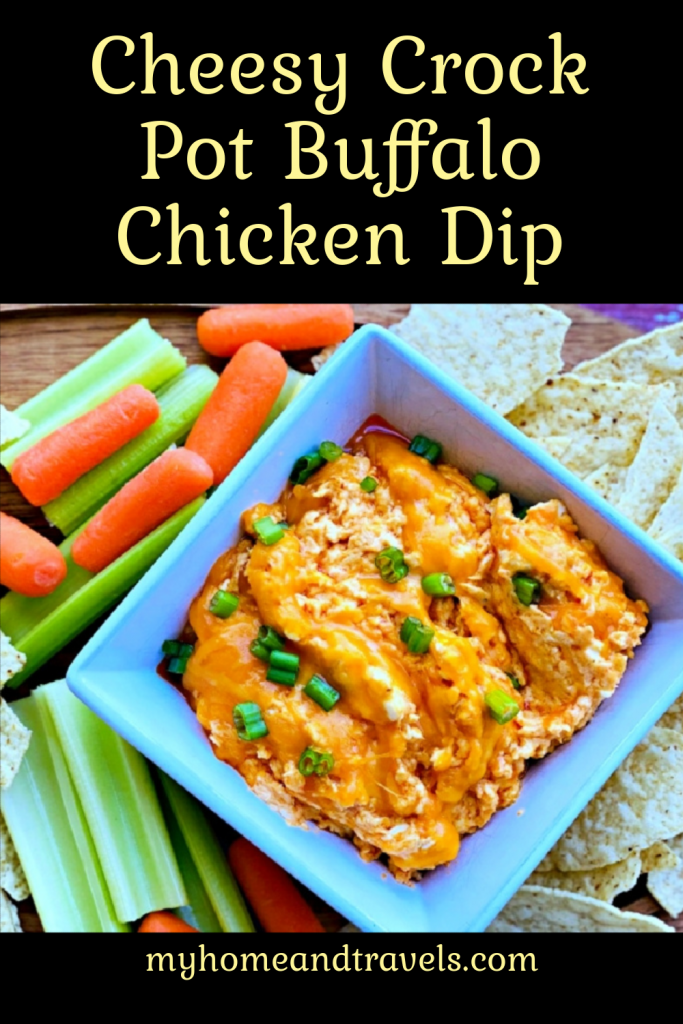 How did the famous Buffalo Wings begin? The most popular answer seems to be the originated in 1964 in Buffalo, NY at The Anchor Bar, a family owned business. They were covered in a special sauce and served with a side of blue cheese and celery because that's what was available.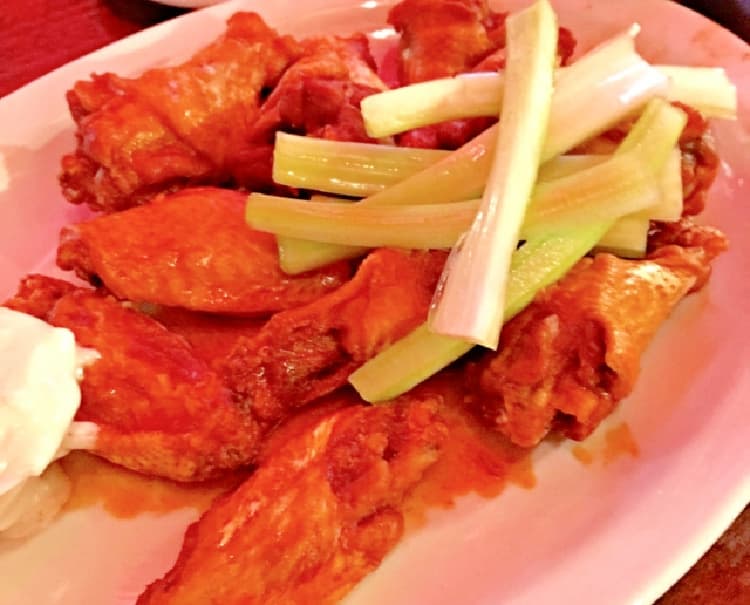 On a road trip in 2016, we stopped in Buffalo and tried them out. Thumbs up on these wings.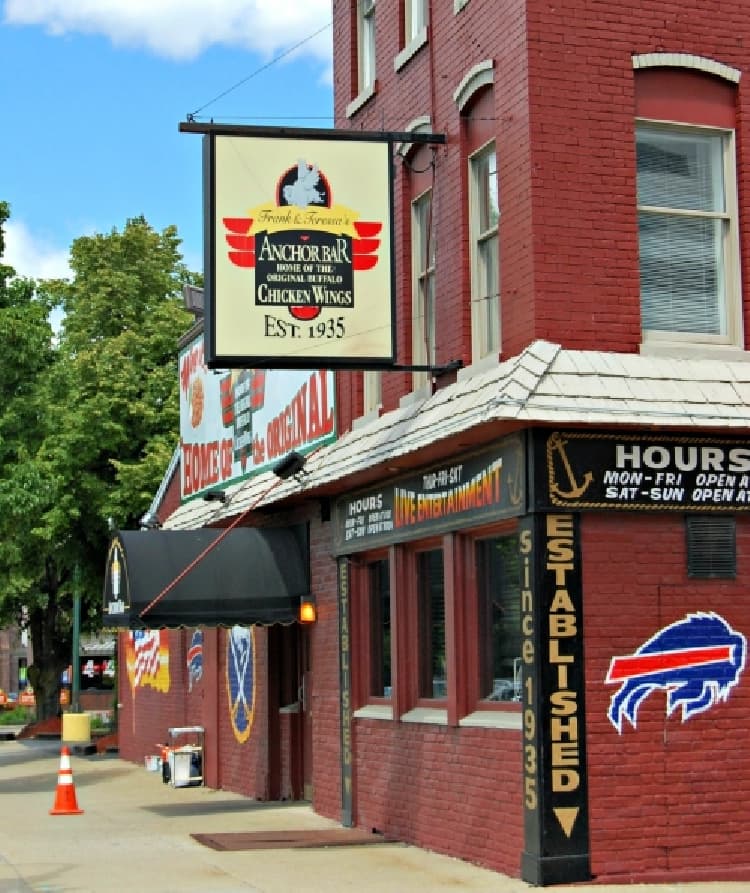 Now that the history lesson is over, let's get back to the Cheesy Crock Pot Buffalo Dip. This creamy, cheesy dip is not only delicious for any occasion, but easy to make with just a few ingredients. You just throw a few things in the crock pot and a couple hours later, you have a completed dip which will be everyone's go-to recipe.
Don't you want to scoop up a bite right now?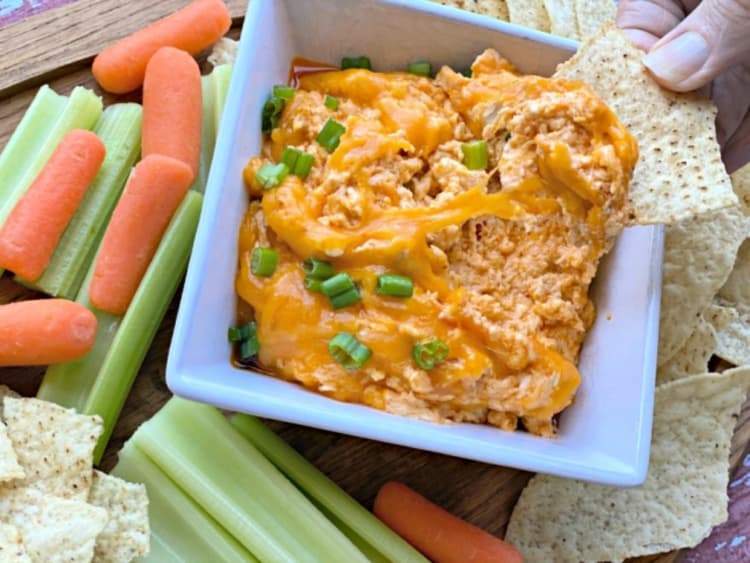 A hint when using a crock pot. Don't you hate the extra moisture which drips down in your food? Cover the crock pot with a towel before placing the lid on.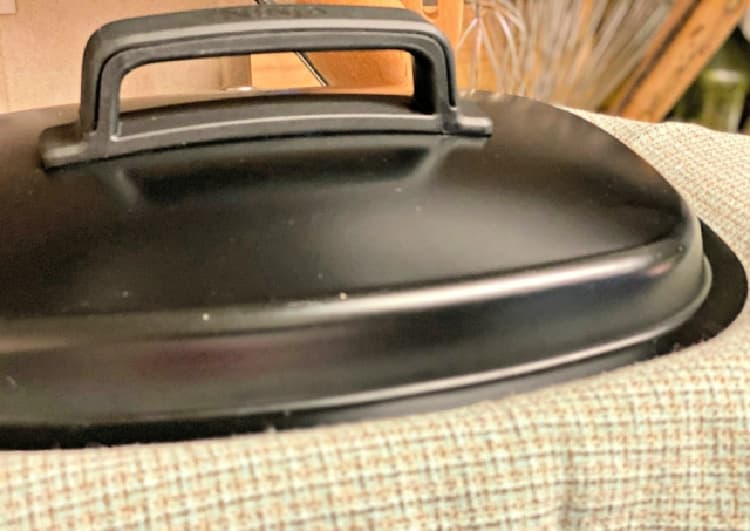 Put your ingredients in the crock pot.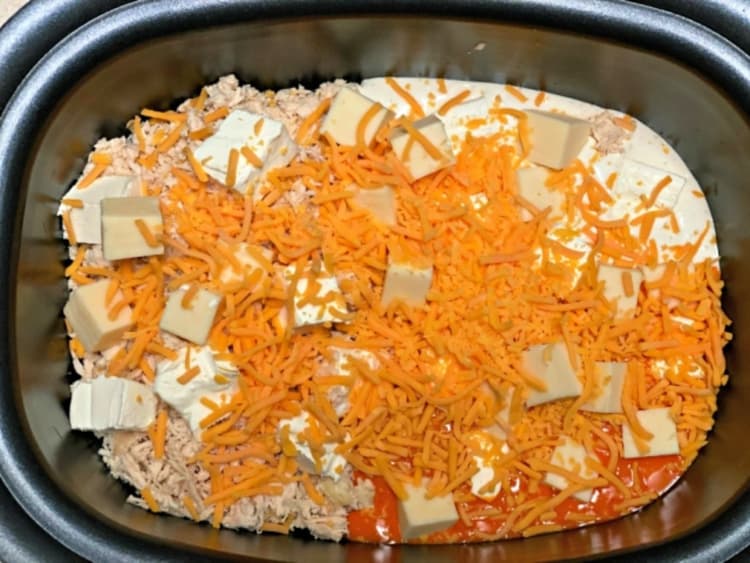 Turn on Low. See how it's starting to melt after just 30 minutes.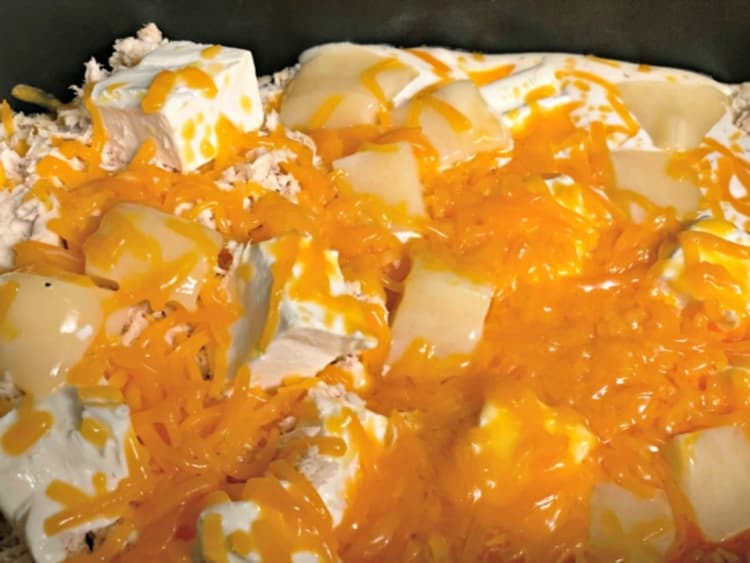 Stir every 30 minutes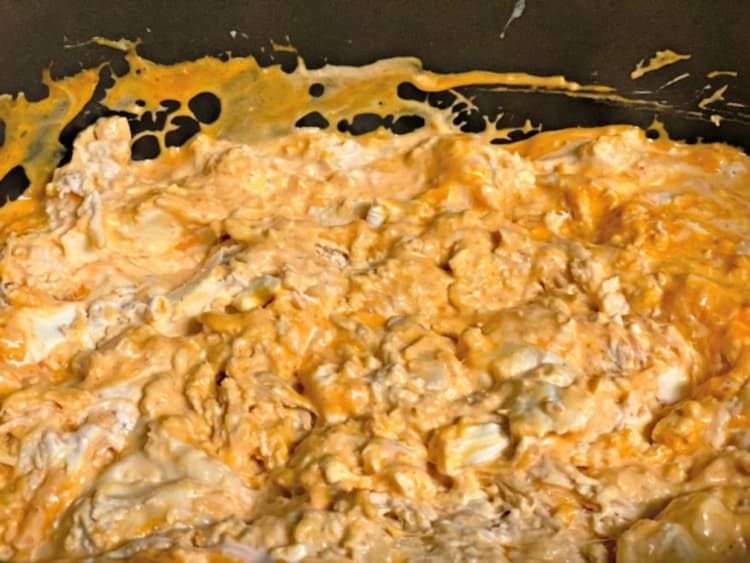 Last 30 minutes, top with reserved cheese. DO NOT STIR
Garnish with chopped green onions before serving.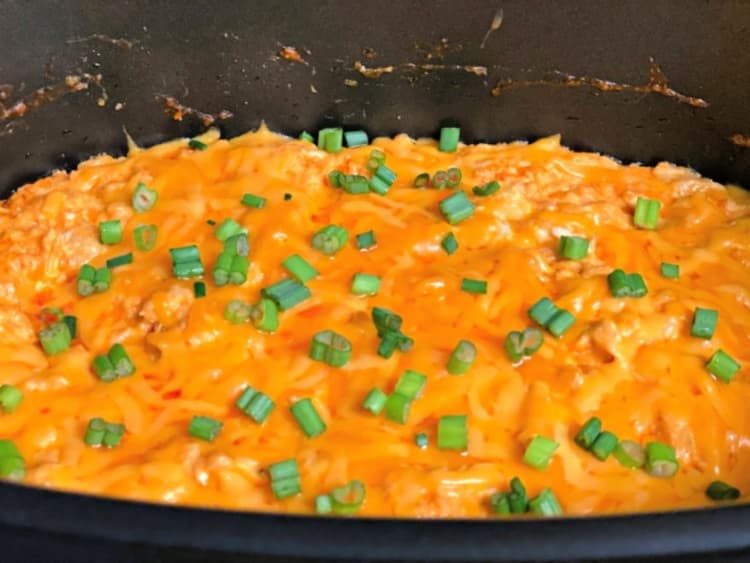 Serve with your favorite chips or celery sticks.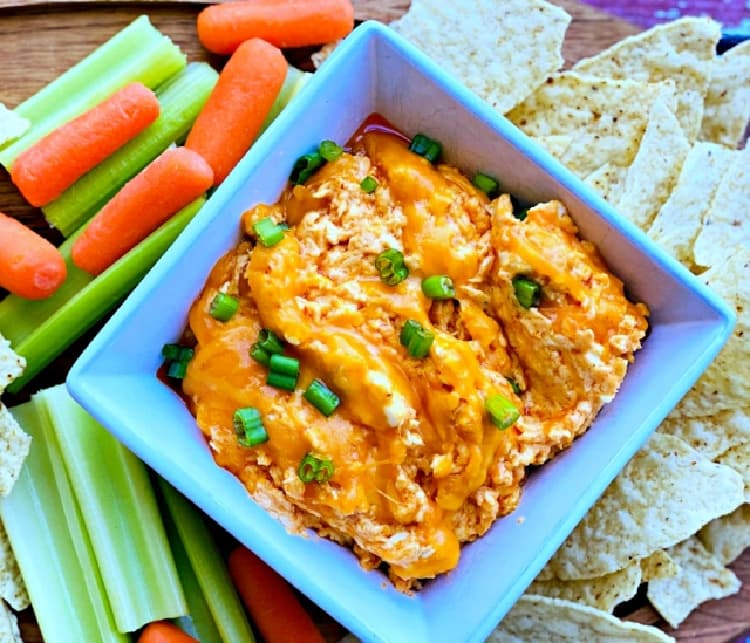 Have extra sides of Ranch Dressing, Blue Cheese Dressing, or your Favorite Hot Sauce such as this one. The Classic Hot Sauce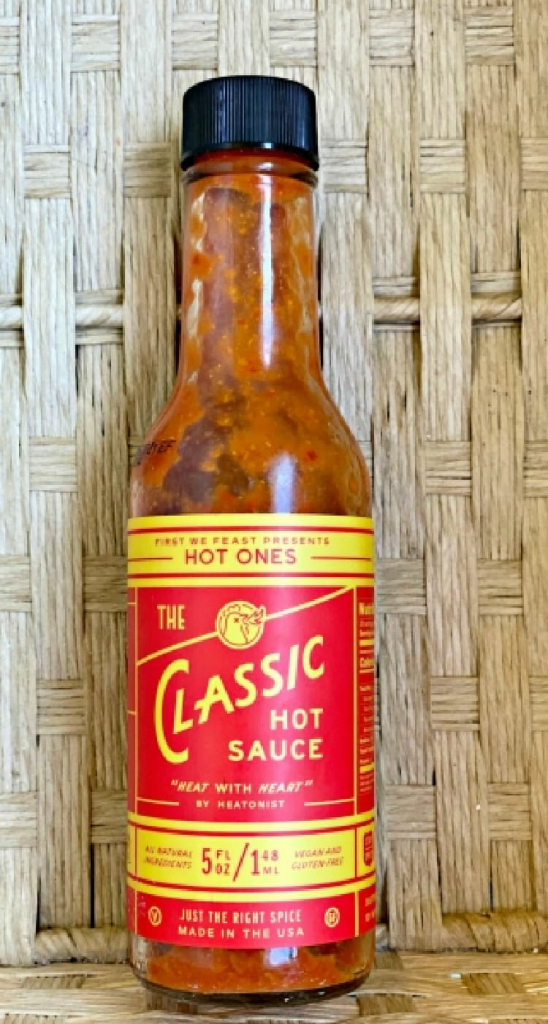 Cheesy Crock Pot Buffalo Chicken Dip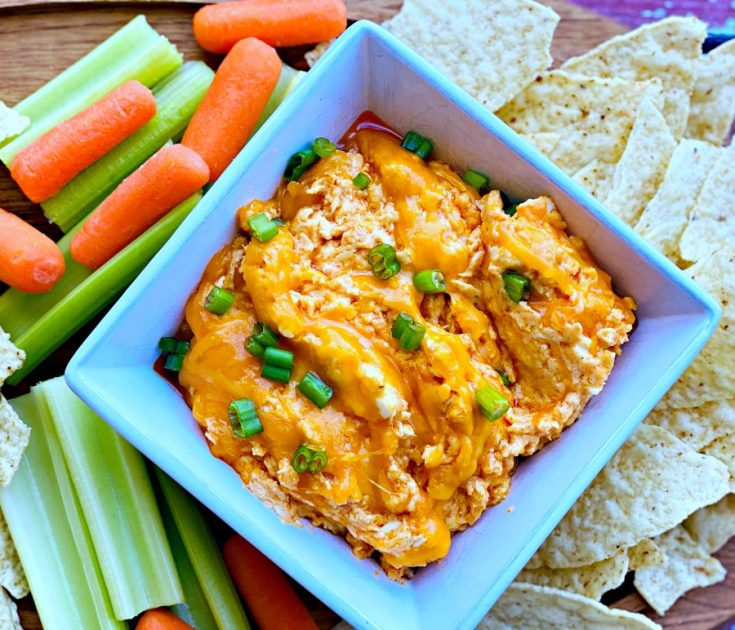 The taste of Buffalo Chicken Wings now in a warm and creamy, cheesy dip made in the Crock Pot.
Ingredients
3 cups shredded chicken
3/4 cup Buffalo Wing Sauce
3/4 cup ranch or blue cheese dressing
8 oz cream cheese, softened
3 Tbsp hot sauce, optional
2 cups cheese, reserve 1/2 cup for later
Mixture and type of cheese could be your favorite - Pepper Jack, Moneterry Jack, Cheddar
Green onions as garnish
Instructions
Place all ingredients except reserved cheese and green onions in crock pot
Stir until just mixed together
Cook on LOW for 2 1/2 - 3 hours or HIGH for 1 - 2 hours
Stir every 30 minutes
During last 30 minutes, sprinkle on the 1/2 cup reserved cheese - DO NOT STIR
Right before serving, garnish with green onions (how many, up to you)
Notes
Leftover or Rotisserie chicken is agood option
Shred chicken with mixer
Cover crock pot with towel before placing lid on to prevent moisture from dripping
It's easy to cook chicken in the oven instead of boiling it
This recipe can easily be doubled for a large crowd
Make ahead - Refrigerate the cooled dip and refrigerate up to two days. Just reheat.

Anything made in a crock pot is great for entertaining so you can just place it on the table and keep your food warm. Add your favorite sides to serve with this dip and you will be the hit of the party.
I've included affiliate links to Amazon for you to find some products easier. I may receive a small commission, but the price is the same for you. It just helps my blog out.
Happy Travels,
Rosemary