Who doesn't love delicious sliders? There's just something about their compact cuteness that keeps everyone coming back for more. And what is it about them that everyone loves? Maybe it's their size, maybe it's the way that they fit perfectly in your hand to eat…or maybe it's that they pack a giant taste, even though they're so small. Whatever it is, this list of Yummy Sliders For Anytime Or A Big Game will be perfect for watching the Super Bowl or serving your kids after school.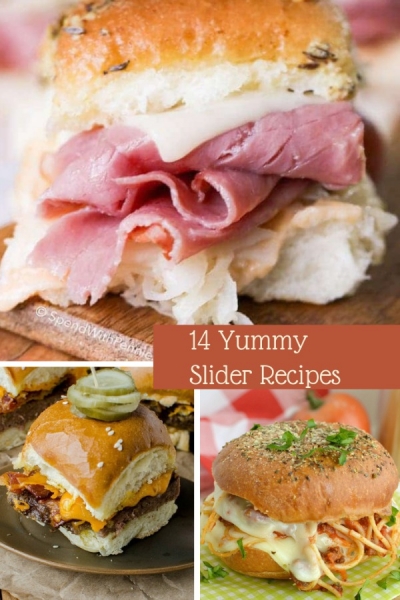 Before the big kickoff on game day, make up a batch or these yummy sliders. You can't go wrong with any of these delicious options! (and honestly, you don't even have to choose if you don't want to! You can make them all, and sample them one by one!)
Get your Super Bowl party kicking with these delicious slider recipes!
Yummy Sliders For Anytime Or A Big Game
Ham and Swiss Sliders by Flavor Mosaic
Bacon Cheeseburger Sliders by Merry About Town
Spaghetti Sliders by Little Dairy on the Prairie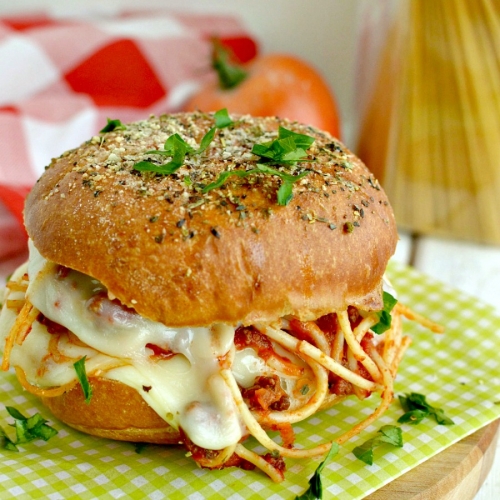 Buffalo Chicken Sliders by Simply Stacie
Pizza Sliders by Little Dairy on the Prairie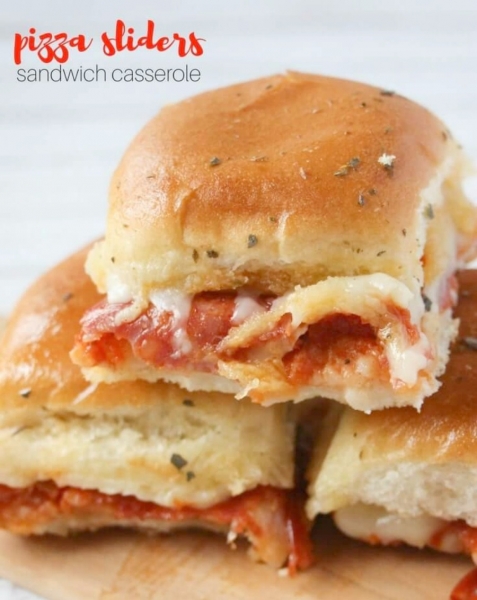 Reuben Sliders by Spend with Pennies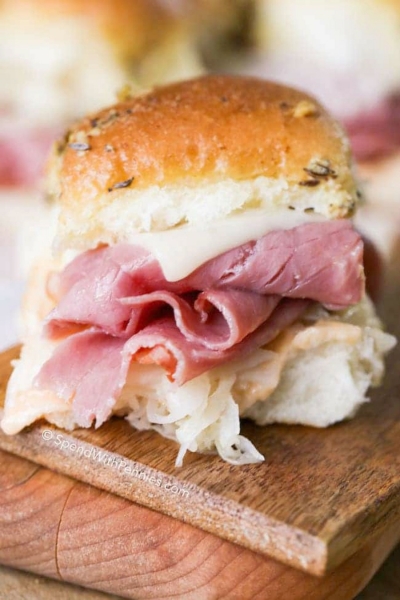 Steak Sliders by Bold Abode
Ham and Cheese Sliders by Doodlecraft
BBQ Chicken Sliders by Pink When
Spicy Tomato and Beef Sliders by Southern Creative Home
Cuban Sliders by Savory Experiments
Sausage and Egg Sliders by The Pinning Mama
Chicken and Waffle Sliders by Food, Folks, and Fun
Pork Tenderloin Sliders by Who Needs a Cape
With these simple and easy slider recipes, you don't have to even worry about the upcoming Super Bowl menu. Every one of your guests will love eating the wide variety of burgers that you cook and provide, and if there happen to be any leftovers, score!
There's no better leftover than a delicious slider the day after a big game. Just to be on the safe side, you better try a few of these recipes ahead of time…that way, you can be certain that everyone is going to love the flavors and tastes of sliders that you're serving!
Watch for a few more Sliders soon – Supreme Pizza and BBQ Chicken, along with a Buffalo Chicken Dip.
With all the big Football Games happening, I'm excited for all the Basketball too. Super excited since I have tickets to the Final Four in Atlanta this year. Now I just need my favorite teams to cooperate.
How do you like your sliders?