I would probably answer yes, except for the fact that not one album has been completed in the last 4 years.
Why not?
Time? Lack of supplies?
No interest?
The answer is probably more of not making it a priority because I do enjoy it. I want to share a few products I'm using to make it easier to be a priority. I still have a room full of supplies though. Plus, just coming back from a fabulous cruise gave me lots of pictures to work with.
At a scrapbook convention one time, I remember a speaker saying (or at least something like this) "Do something – it's always better than nothing". You know that could apply in so many areas of our lives whether it's organizing our pantry, cleaning out the car, or just calling up an old friend. Getting your pictures out of the boxes, or printed from you computer or phone is a start.
I was scrapbooking before it was the big business it is today. Then the scrapbook consisted of black construction type paper, Scotch tape, and photo corners. We didn't know about acid free or archival safe back in those days.
Oh how times have changed. Local scrapbook stores used to be around but they are few and far between. A company which I worked for a few years ago, Close To My Heart, has been around for 30 years and changing with the times. Did you know they were the first to have the popular 12" x 12" paper? Studio J is their digital type, Workshop on the Go (WOTG) is a kit, and Picture My Life is similar to the popular Project Life. Of course, as I say, I still like the stuff. All the embellishments, stickers, and bling is a way to really add the wow to a page, which also can be added to any Studio J or Picture My Life Layout also.
Studio J is all done from your own computer. Sign up for free and there's nothing to download. Pick a layout, drag your pictures, add online embellishments and you are done. Order and receive basically a 12"x 12" photo in about a week. How easy is that? You could scrapbook from your laptop while in a waiting room, or at home in your PJs. This is also a great way if you want an identical page as a gift.
Picture My Life (PML) is a concept of being quick, easy and not too overwhelming since minimal supplies are needed. PML kits come with Memory (Page) Protectors and cards in 3" x 4" and 4" x 6". The cards are for journaling (telling your own story) and to act as an embellishment. You will only need basic supplies such as a paper trimmer, journaling pen and adhesive. If you like to mat any of your pictures, coordinating cardstock is something to have on hand also.
WOTG is a kit with paper which is printed on both sides, cardstock, a stamp set, embellishments and a guide for ideas. Along with layout ideas, the guide also tells you what color stamp pads you will need, and suggestions on using a Cricut Cartridge.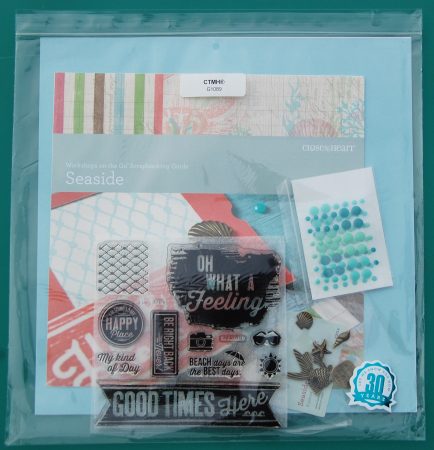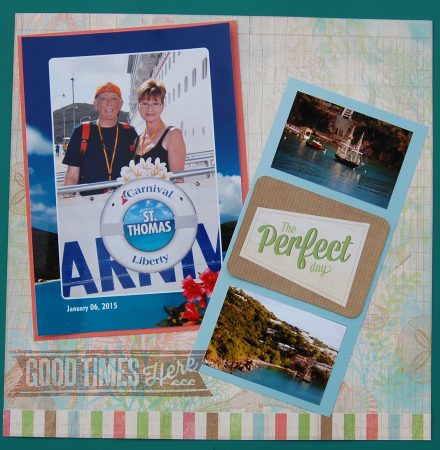 Not all pictures have to go onto a scrapbook page. There are Memory Protectors which hold 4" x 6" pictures available.