Big changes have come to the Palmer household over the last month. We made the decision to downsize. This wasn't an easy decision and I can't truthfully say it was the right one yet, but after much discussion we bit the bullet and rented an apartment. Maybe I don't adjust to big changes as easily as I thought.
There are many things I will miss about the house we called home for the past 11 years but also at the same time doing all I can to make the apartment our home.
Why now? My husband has talked about retirement for a couple of years and it will probably happen within the next year or so. We didn't really need the size of the house we had, although I loved all the storage. We were tired of steps. He was tired of the yard work.
What was a must for an apartment:
Ground level – no steps
Three bedrooms – I still need a craft room/studio and he needs a room for his record collection
Gated complex
Pet friendly – Derby has to be happy too
Some modifications could be made – you know I couldn't live with basic beige
Washer and dryer or at least hook-ups
Walk in closets
Two bathrooms
Although Chattanooga has become filled with many complexes, finding a 3 bedroom, ground level, within our budget and location, wasn't an easy task. Several places we looked at said these didn't come available often, maybe not even one a year.
We actually had a timeframe of late spring for the move, but upon finding out the scarcity of these, this made our decision to be a bit quicker, but still with lots of planning and thought.
Looking at apartments is very much like looking for a house – location, size and price. I knew within a few seconds of entering if it was a possibility or not. The listings for these can be misleading also. Even if it said it was updated, some seemed to be updated from the 70's to the 90's. No amount of paint or new furniture would make it a home. Some felt like a vacation condo – ok for a week, but not to live there.
We finally narrowed it down to 2 complexes. It came down to the one we chose had a little less traffic plus 9' ceilings. Although the other was a bit newer and had a washer and dryer, the 9' ceilings just made it feel more spacious. Plus there was a sunroom to add a great space for an office area.
What I will miss about our house (just a few of the things)
The front porch
The dining room
Spray painting on my deck
The new gas grill
Planting flowers in the spring
What we won't miss
Repairs – now we just call maintenance
Mowing the yard
Steps
All the leaves to rake
Over the next few months you will be hearing more about the move, changes to make, and how apartment living is working out. Some of the first things included a new washer & dryer, choosing paint colors, and finding that new couch.
In the meantime, here are a few pictures of what it looked like before. Can't wait to show you the afters – when they are done.
The Entry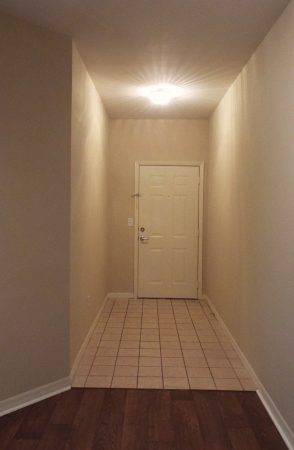 Living Area
Kitchen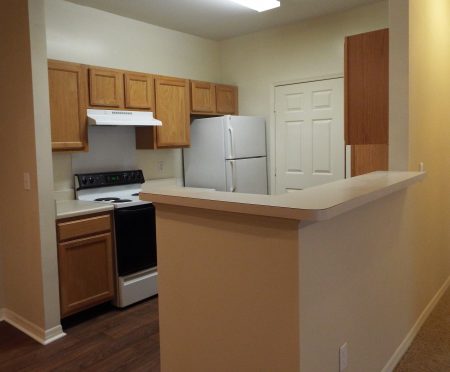 I've included affiliate links to Amazon for you to find some products easier. I may receive a small commission, but the price is the same for you. It just helps my blog out.
Happy Travels,
Rosemary