The time is here to start thinking and preparing for the cold weather. In preparation for that, you're going to want to have this Pumpkin White Hot Chocolate recipe on your radar. It's delicious and simple to make and oh so good!
I love a good hot chocolate recipe. Not only does it warm the entire body with every sip, but there's no denying that it tastes like a true liquid dessert. And with fall literally happening right now, it's time to start planning on consuming anything and everything pumpkin.
This Pumpkin White Hot Chocolate recipe won't disappoint. You'll be enjoying cup after cup of this delicious warm beverage. You know everyone is still in pumpkin mode before starting on all things Peppermint.
Pin it for later.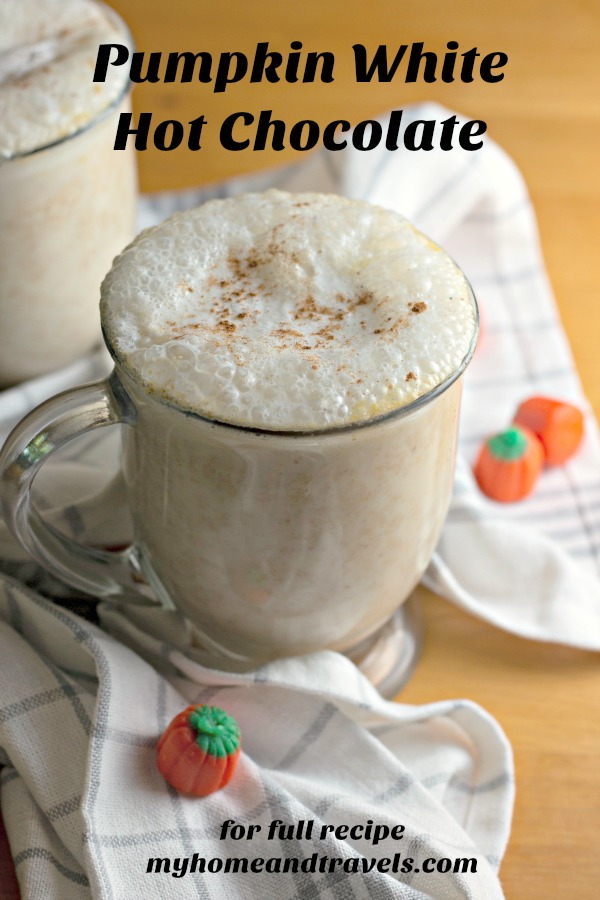 What can I use instead of pumpkin spice?
If you don't happen to have any pumpkin spice on hand, you can always just use cinnamon instead. It still gives it that same delicious taste and flavor and is a nice substitute to use.
How hard is this to make in the slow cooker?
Not hard at all. In fact, the slow cooker pretty much does all the work for you. You can literally make this and have it ready and waiting for you when you arrive home from work!
Can't wait 3 hours? Prepare this on the stove then pour into your crock pot to keep warm.
What toppings would go well on this delicious homemade hot chocolate?
This is up to you! You can always add whipped cream, chocolate chips, more cinnamon, and sugar or even some fun shredded coconut if you really wanted to add in a bit of unique taste and flavor.
Anything that you think would go well as a topping, add it! If you don't care for it you can always try another combination on your next cup. (and trust me, there will be a next cup!)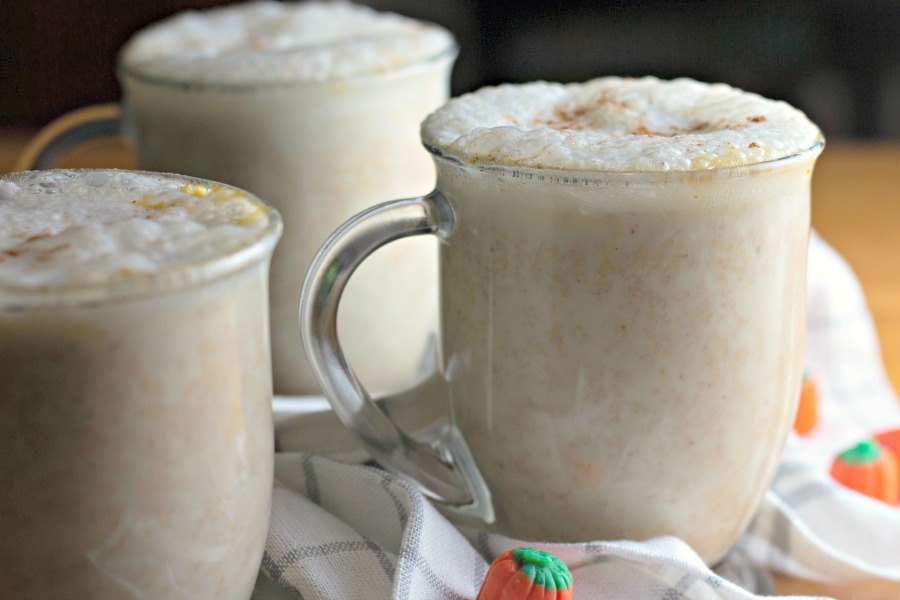 Are you ready for this awesome hot chocolate recipe?
I'm so happy to be sharing it with all of you!
Pumpkin White Hot Chocolate
Pumpkin White Hot Chocolate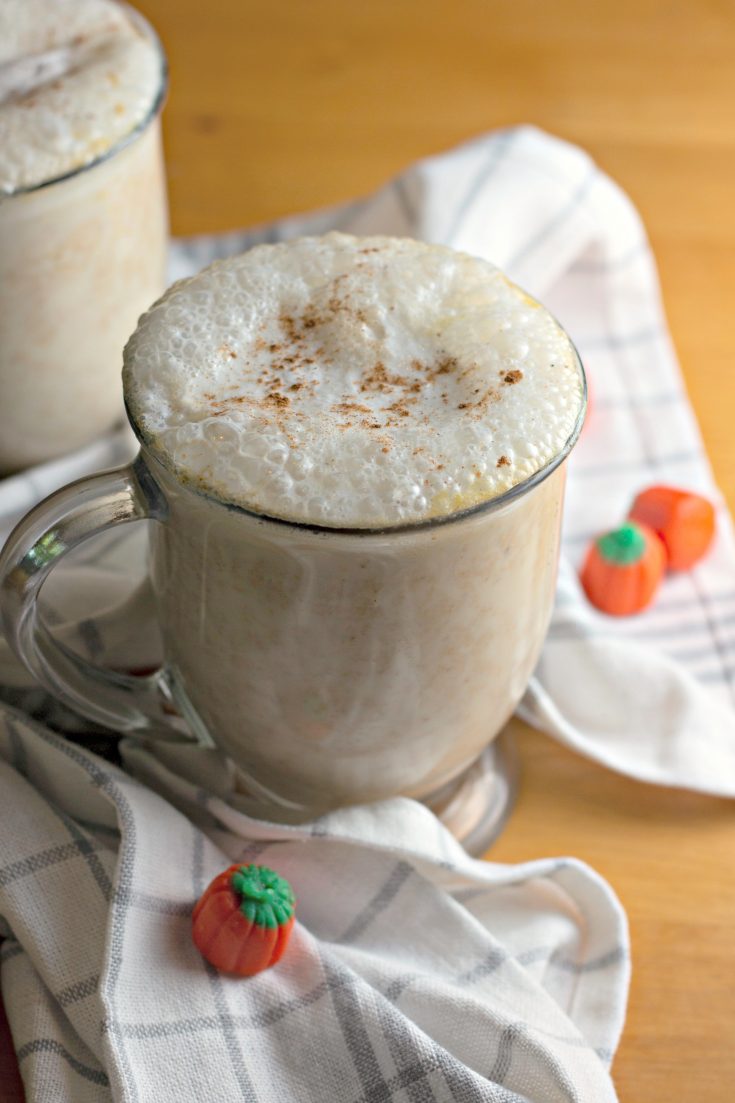 This Pumpkin White Hot Chocolate is so delicious!
Ingredients
6 cups milk, whole or 2% recommended
2 cups heavy cream
1 can, 14 ounces sweetened condensed milk
1 can, 15 ounces pure pumpkin puree
1 tablespoon pumpkin pie spice
4 ounce bar of good quality white chocolate
Optional garnish: whipped cream, mini marshmallows, cinnamon
Instructions
Use a 5 - 6 qt. slow cooker
Whisk together milk, heavy cream, and sweetened condensed milk
Add the pumpkin puree and pumpkin pie spice
Whisk until well incorporated
Roughly chop white chocolate bar
Stir into the milk mixture in the slow cooker.
Set the slow cooker to low and cook for 3 hours, stirring once every hour.
Serve hot with the garnish of your choice.
Do you need a few more Hot Chocolate recipes?