Dine In or Pick Up, Options Around Chattanooga For Thanksgiving
There are many reasons to consider eating out or picking up for Thanksgiving. Maybe you don't like to (or can't cook), it's just easier and you want to avoid the messy dishes, or you enjoy taking a day off from cooking. The list of where to Dine In or Pick Up, Options Around Chattanooga For Thanksgiving seems to grow each year. Especially more catering and pick up options.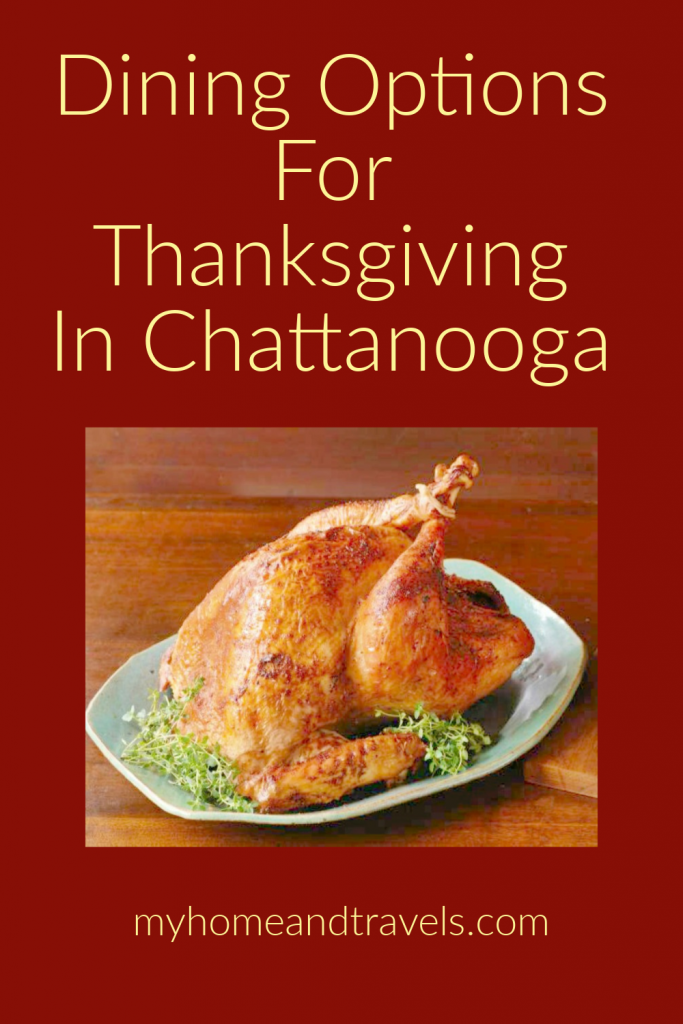 I will admit we have eaten out a few times or picked up dinner from Cracker Barrel a couple of years, but I really enjoy cooking. Plus, if you eat out, there's no leftovers. That's always a favorite part of any holiday dinner.
These are a few places I found that will help you out with your Thanksgiving Dinner. Some are dine-in, pick up the whole dinner, or maybe pick up just part of the meal – dressing, desserts, or the turkey. So many options out there.
MAKE SURE TO CHECK DETAILS
Deadlines for ordering and hours for pick up. If you plan to dine-in, make reservations, some only serve at designated hours and by reservation only.
I've tried to include links (In bold red) for places I know of, but you may want to contact them directly for more details, pricing and their offerings.
Where to Dine In or Pick Up, Options Around Chattanooga For Thanksgiving
Bridgeman's Chophouse will offer the traditional Thanksgiving dinner from 11 – 9. Reservations are recommended.
Main Street Meats has an option of fresh turkeys you can cook at home or smoked and ready to go. Sides and desserts are also available.
Rodizio Grill will be open in their downtown location only with a few special Thanksgiving choices in addition to their normal menu items.
All Cracker Barrels are open normal hours and serving a turkey dinner in addition to their regular menu. You can order meals ahead of time, and even maybe just their delicious pies, including the new Cinnamon Roll Pie. Have you tried it?
Forge at The Chattanoogan Hotel is offering a large buffet, reservations at Open Table only.
Rowes BBQ has several options for you.
Drive up Lookout Mountain for a view and great dinner at Lookout Winery.
Food Works is offering dinner at three times during the day, 11, 1, and 3. This is a buffet with turkey and all the trimmings. You do need to make reservations.
Puckett's Grocery and Restaurant is offering dine in (11;30 – 2) and pick up options. Make sure to check their ordering deadline.
Ruth's Chris is open 12 – 9:30 with their 4-course turkey dinner. They are also offering a takeout option.
Bluff View Art District has options of a full dinner or a favorite side or desserts.
Whitebird, located at The Edwin Hotel offers a choice of 4 entrees at their seating times of 5 or 7 pm. Takeout is also available by ordering ahead.
Order the full meal or just part from The Fresh Market.
Enjoy dining with a view from the water on The Southern Belle. Or an option of dining on the Pier and a sightseeing cruise.
Sticky Fingers is offering options of a full dinner, smoked turkeys, or choices of sides and desserts for ordering ahead.
Whole Foods is offering a full dinner or your favorite sides and desserts.
Another great pick up option is turkey or ham from The Honeybaked Ham.
Choo Choo BBQ is offering up several ideas for pick up.
Firebirds Wood Fired Grill has a turkey and prime rib option for complete dinners for pickup.
JUST ADDED – Bea's Restaurant is opening for first time in 30 years.
Now if you are cooking at home, or just a few ideas for later – here you go.
Who wants to try this BBQ GRAVY?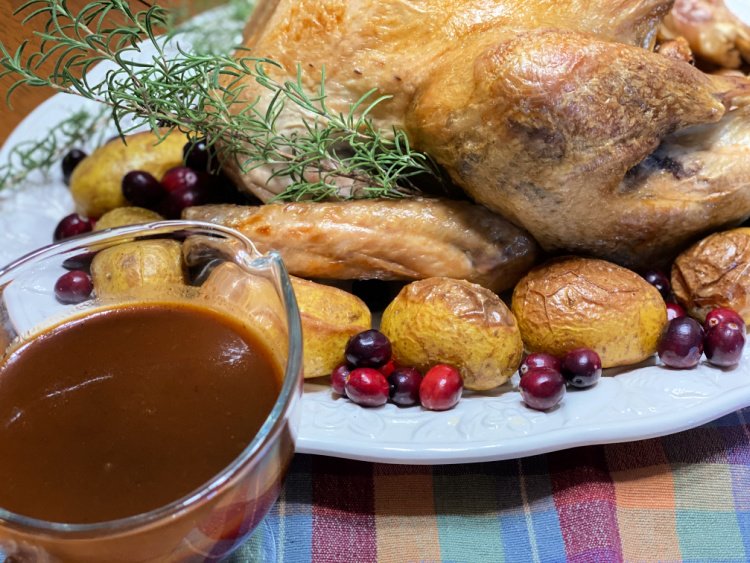 What's my favorite side dish besides dressing BAKED PINEAPPLE AND CHEESE CASSEROLE.
Make sure to follow along or check out MY HOME AND TRAVELS for all kinds of holiday ideas.
You know Christmas will be here before you know it.
Watch soon for new recipes – ideas for leftover turkey – ideas for leftover ham – alternate ideas to turkey and ham.
I've included affiliate links to Amazon for you to find some products easier. I may receive a small commission, but the price is the same for you. It just helps my blog out.
Happy Travels,
Rosemary