When you think about apple recipes, more than likely you think of desserts. But after trying these 15 Savory Apple Recipes Perfect For The Fall, you will have new ideas. Did you know that there are a lot of savory apple recipes out there that you can whip up in no time at all?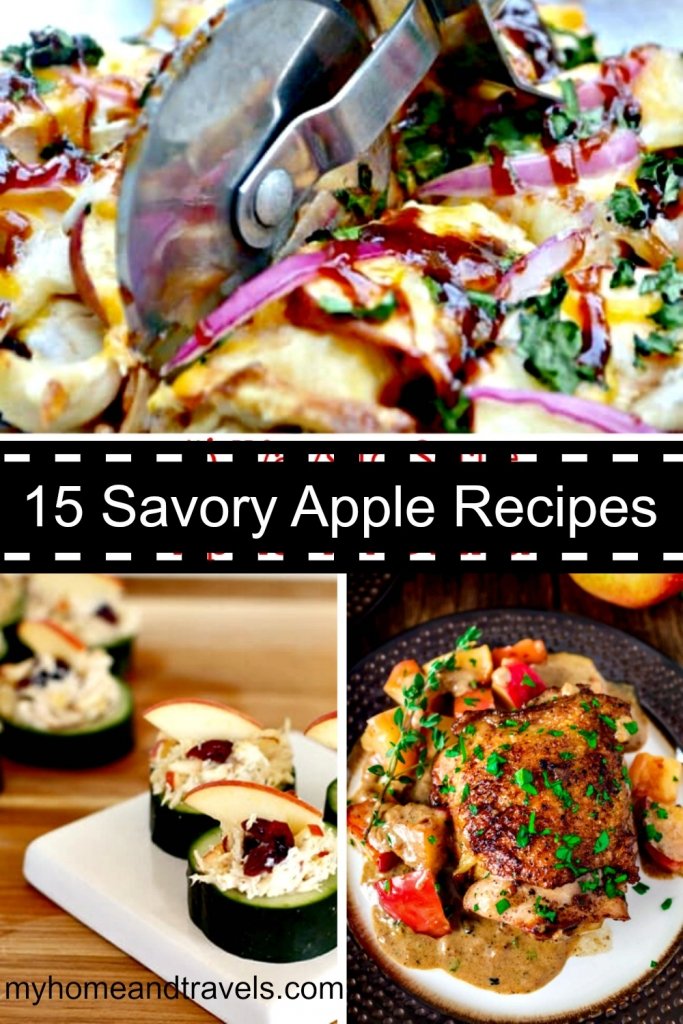 Why you should use apples in all kinds of dishes
Apples are actually a really great fruit to cook with. Not only do apples make stellar apple pies, but they also add a sweetness to a lot of other dishes as well. If you're looking for recipes other than desserts to use up some of those apples in your house, you're going to love this variety of apple recipes!
15 Savory Apple Recipes
Apples are a perfect fruit to consider with any pork dish.
Apple Juice Pulled Pork Sandwiches by Mama Loves Food
Many "stuffing" or "dressing" recipes also have sausage and apples in them.
Sausage and Apple Stuffed Acorn Squash by Cherished Bliss
This might remind you of a slice of cheese on an apple pie.
Apple Cheddar Stuffed Pork by The Bewitchin' Kitchen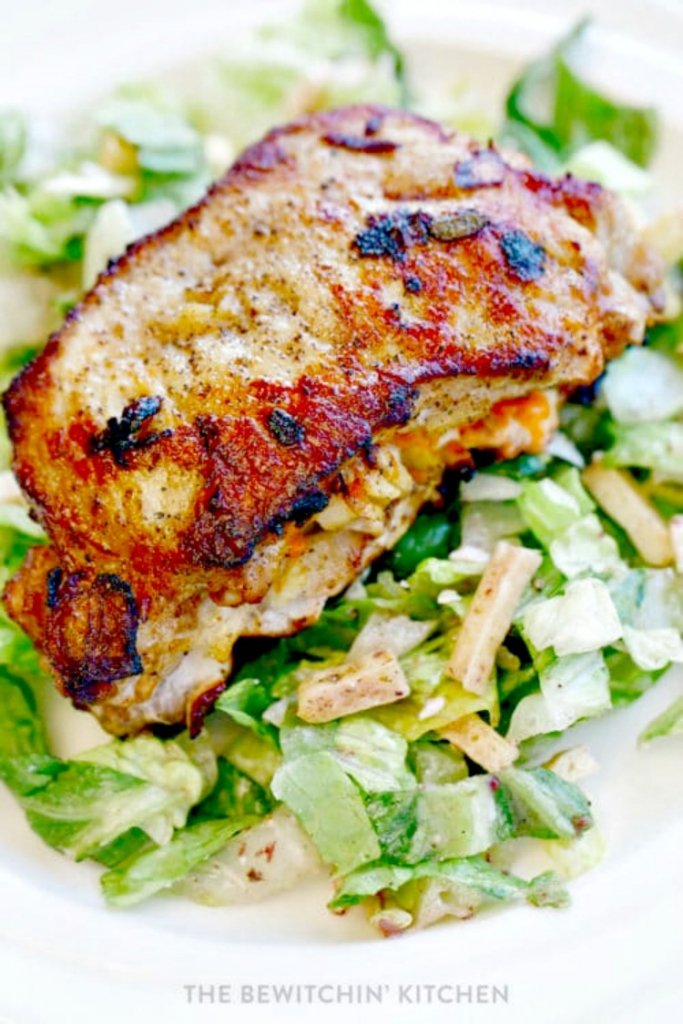 Extra sweetness added to a sweet potato is always a good thing.
Roasted Sweet Potatoes, Squash and Apples by Happiness is Homemade
This is a great slow cooker recipe for a cool, fall day.
Slow cooker Apple Onion Pork by Mama Loves Food
Yes, apples and garlic can go together.
Apple Garlic Pork Roast by The Taylor House
Make these small for a great appetizer.
Apple Cheddar Meatballs by The Bewitchin' Kitchen
You don't need a campfire, but it might be more fun.
Campfire Pork and Apple Foil Packets by Big Bears Wife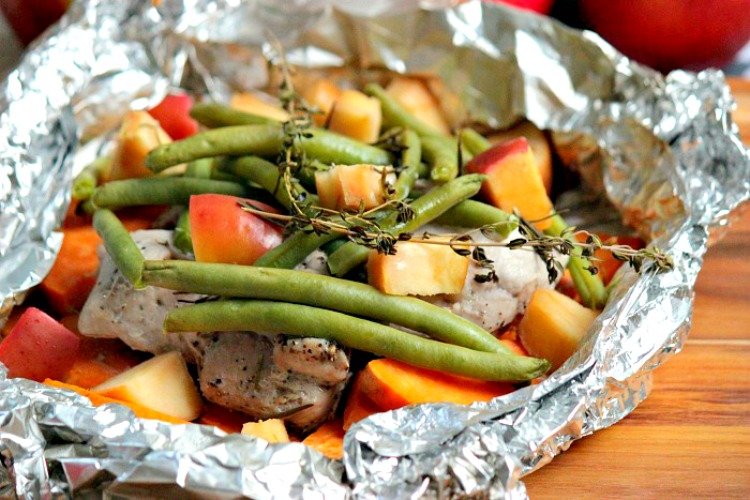 Pork Chops to the next level.
Apple Spinach Pork Chops by Garnish and Glaze
Do you love a sweet slaw?
Apple Slaw by Spend with Pennies
I love Brussels Sprouts – do you?
Roasted Sweet Potato, Apples and Brussels Sprout by Kudos Kitchen
Mixing a little sweet and savory.
Sweet and Savory Apple Noodle Kugel by Living Sweet Moments
This would be a perfect side dish for any fall meal.
Savory Apples and Sausage Tart by The Crumby Kitchen
Did you say Bacon? Yes please.
Savory Apple Bacon Pizza by Cooking with Carlee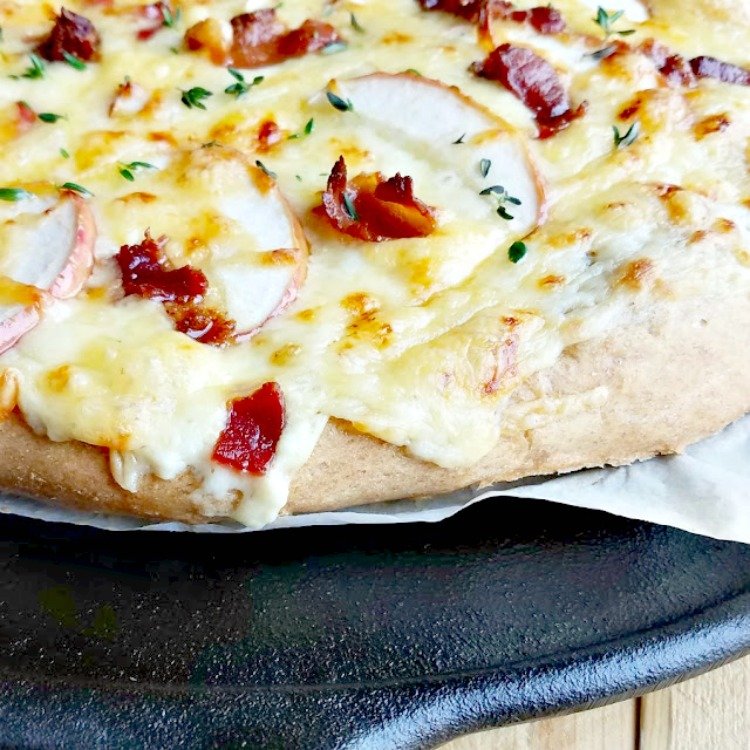 No more ordinary chicken.
Stuffed Chicken with Apple Gravy by Savory Experiments
See how many things you can make with a little bit of apple? Who knew that you could literally create an entire meal and have an apple in every single dish?
Take some time to create some of these amazing apple recipes and treat your family and friends. All of these recipes are so good it might be hard to choose which one to start with.
Do you have a favorite apple recipe from the choices above?
Also consider a little savory with pumpkin