Just in time for a Halloween party or to give as a treat. Making Monster Munch not only gives you this sweet and salty, but it's so easy to make (involve your kids) but you can make it with your favorite flavors. Who doesn't like sweet and salty together?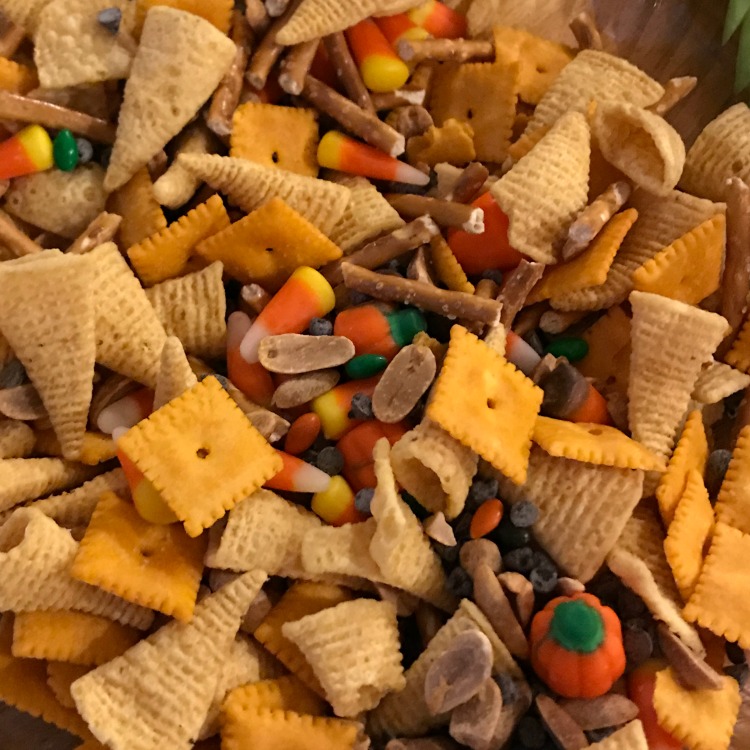 Warning – this can be addictive so eat with caution.
This is the basic recipe I started with. Adjust these ingredients to your own taste or food allergies.
MONSTER MUNCH
2 cups cheese crackers
1/2 cup candy corn or harvest mix
1 1/2 cup pretzel sticks – broken in half
3 cups Bugles
1/2 cup roasted peanuts
1/2 cup mini chocolate chips
1/4 cup chocolate covered sunflower seeds
You basically just throw everything into a large mixing bowl and toss.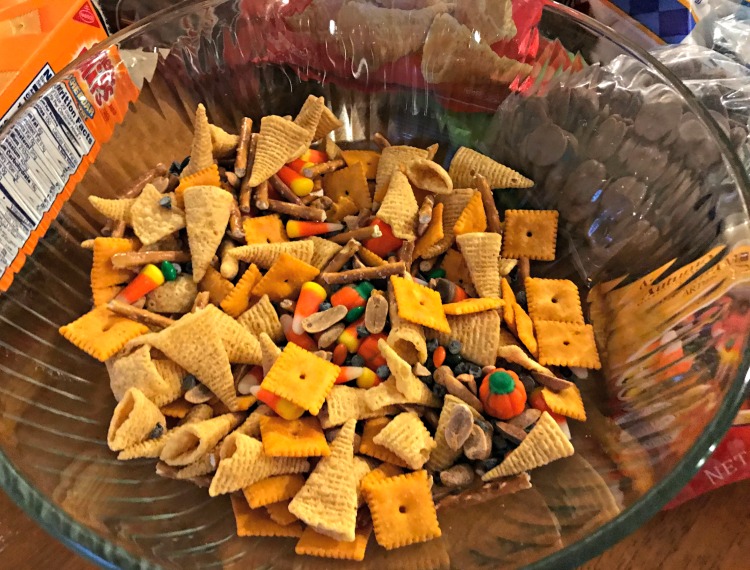 I told you it was easy.
Store this in an airtight container for up to a week – but I bet it won't last that long. It's even easy to throw together last minute using all of your favorite ingredients.
It's been forever since I've had Bugles. I remember they were a treat in themselves many, many years ago. And don't they look like little witch's hats?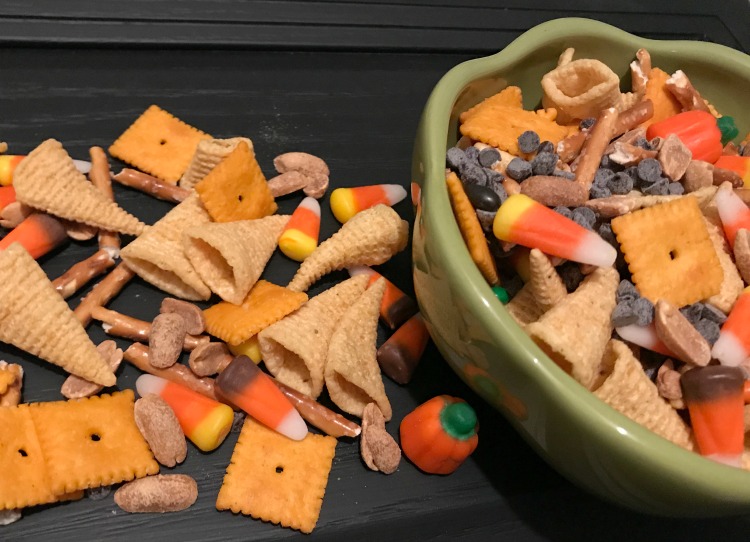 Other suggestions to add:
M & Ms
Coconut
Golden Grahams
Sunflower or Pumpkin Seeds
Do you want to make it a bit sweeter? Hey it's Halloween season so let's see how much sugar we can eat.
Melt a few candy melts or almond bar and drizzle over the mixture. Let set til firm then break apart.
Think about packaging this in a treat bag to giveaway.
This mixture is great to have in cars for road trips too.
Do you need a snack for watching the games? What about while Thanksgiving dinner is cooking?
What would you add to this to make it even better?