A Night in Baton Rouge at Hotel Indigo for #roadtrip2017
After a lovely day of visiting Laurel, Mississippi, the next stop was A Night in Baton Rouge at Hotel Indigo for #roadtrip2017. Welcome to Louisiana.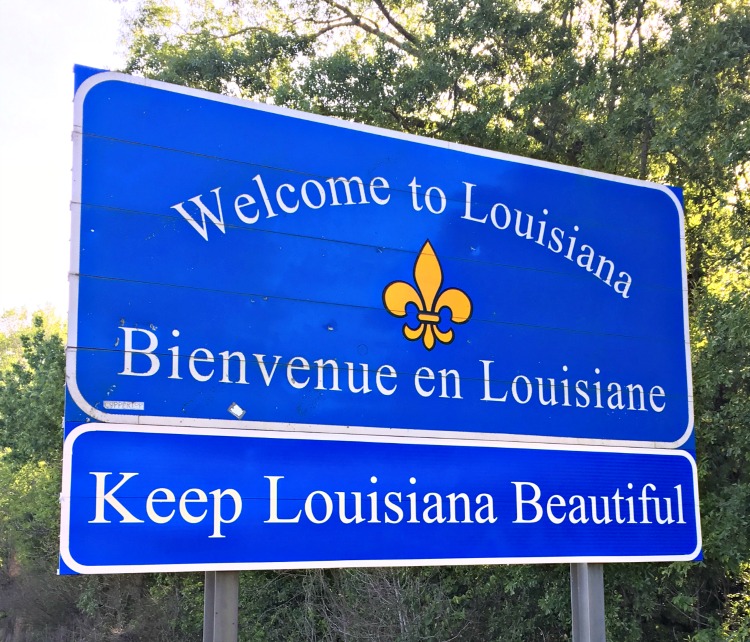 Although I've heard great things about this boutique hotel, this was our first time staying in one. And it won't be the last. As part of the InterContinental Hotels Group, it has been promoted as the first branded boutique hotel.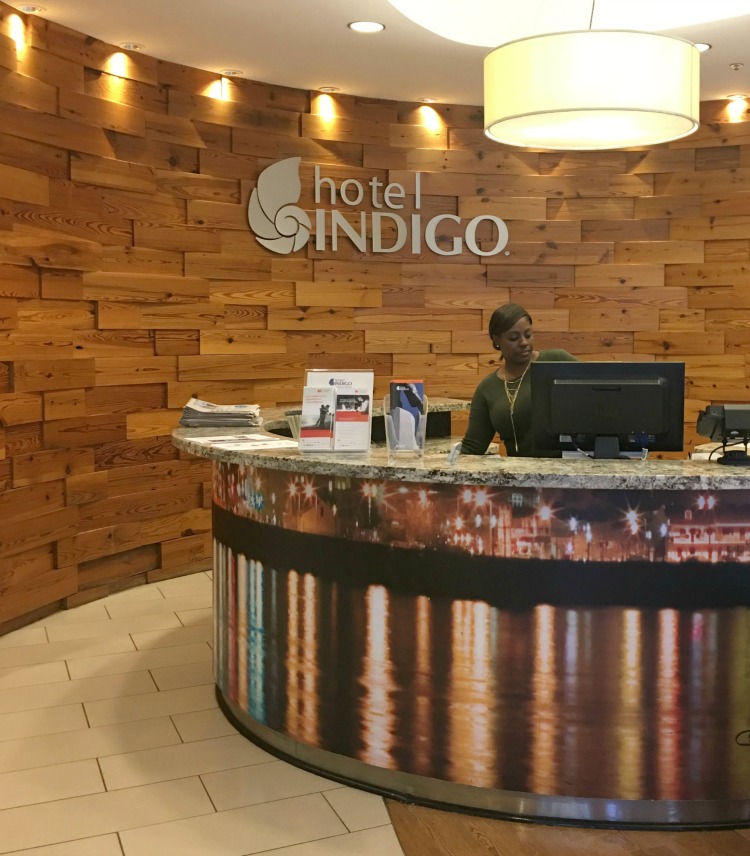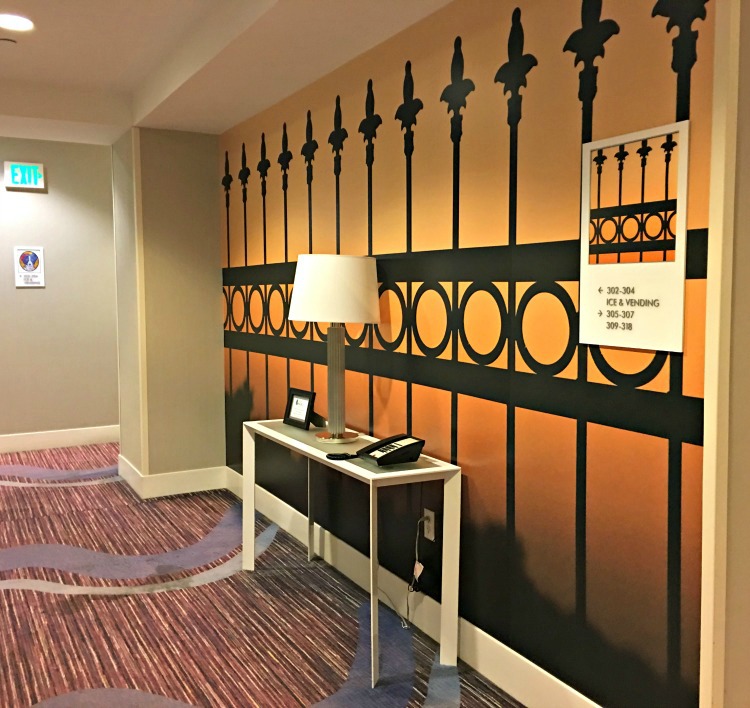 When staying in any downtown areas, parking can be a problem, but it was nice to drive up and see valet parking available, and someone to help with luggage. And if you know me, I have a lot.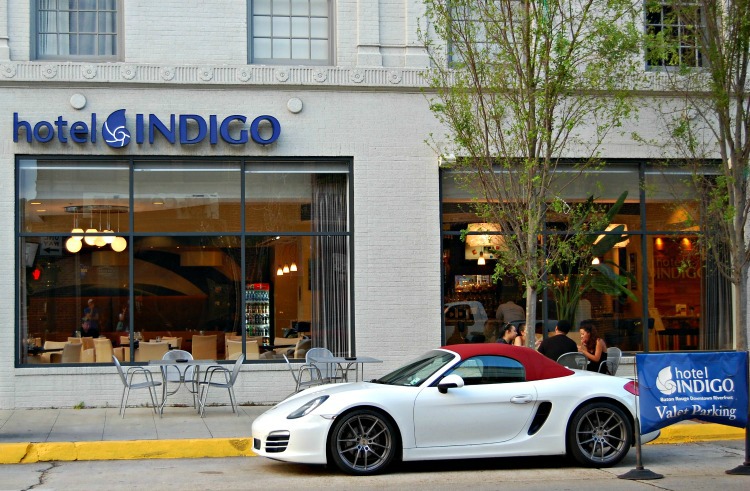 Upon entering the room, the first thing I noticed was the corner view overlooking the Mississippi River.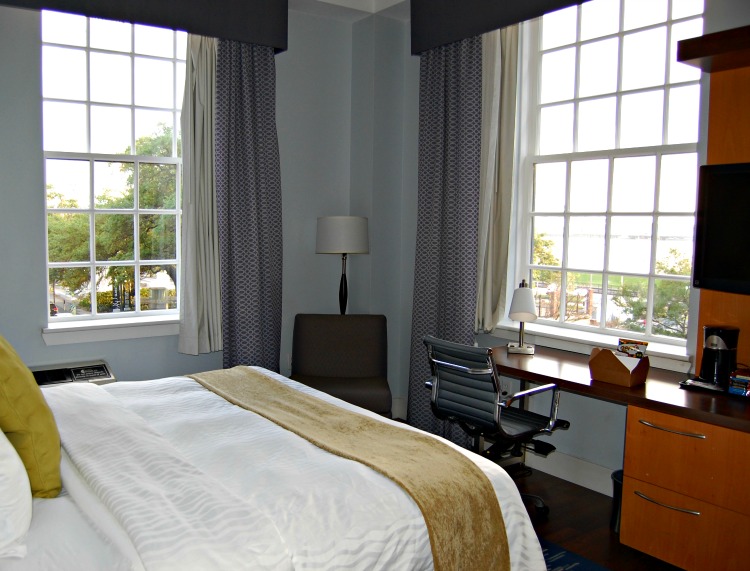 How nice to find a welcome basket of goodies for our stay. This came in handy as a little snack for our walk along the riverfront later in the evening and spending a night in Baton Rouge at Hotel Indigo.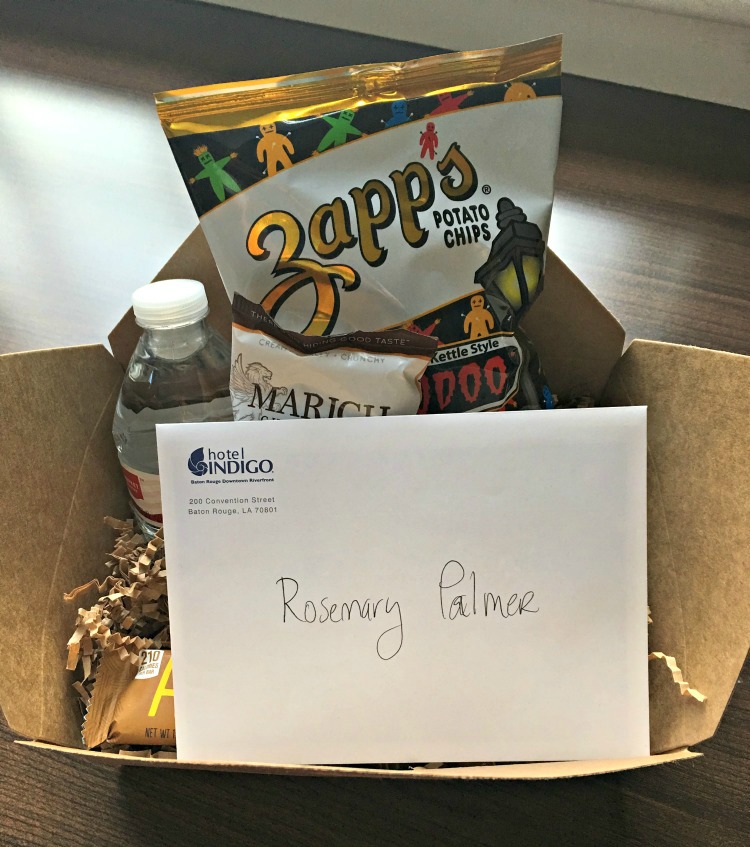 This was our first trip to Baton Rouge but saw enough to make us want to come back and explore. More than one night will be needed. All along I thought of Baton Rouge as home of LSU, but didn't think about it being the capitol of Louisiana.
I didn't know what time we would be getting into town so we decided to find things around the hotel for our exploring. We were very pleased with being able to walk along a riverfront, as we do here in Chattanooga quite often.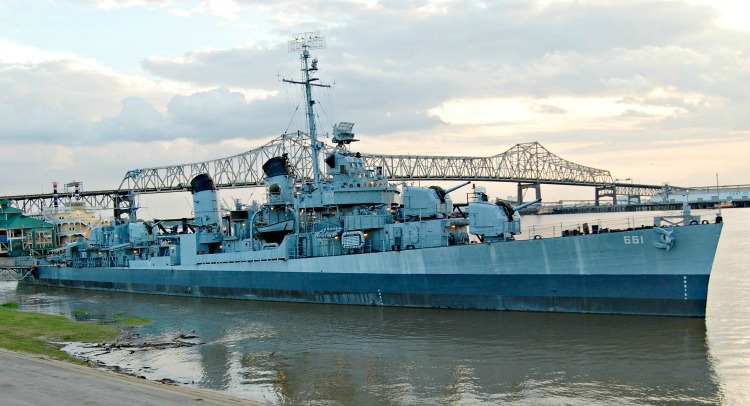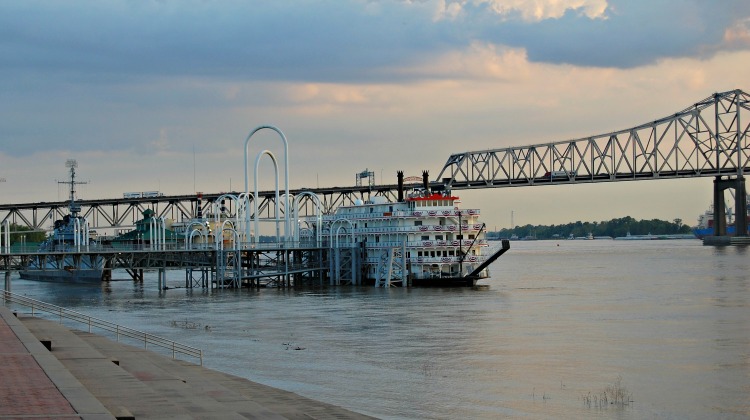 These statues caught our eye but had no idea what they represented. We asked several locals but they didn't know either. They seemed to just appear a few weeks prior without much fanfare. They are on loan from a local artist for a year.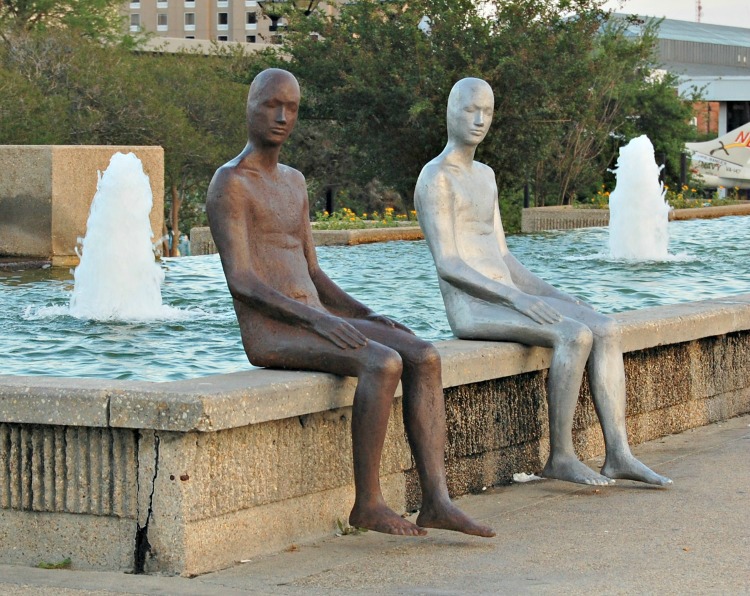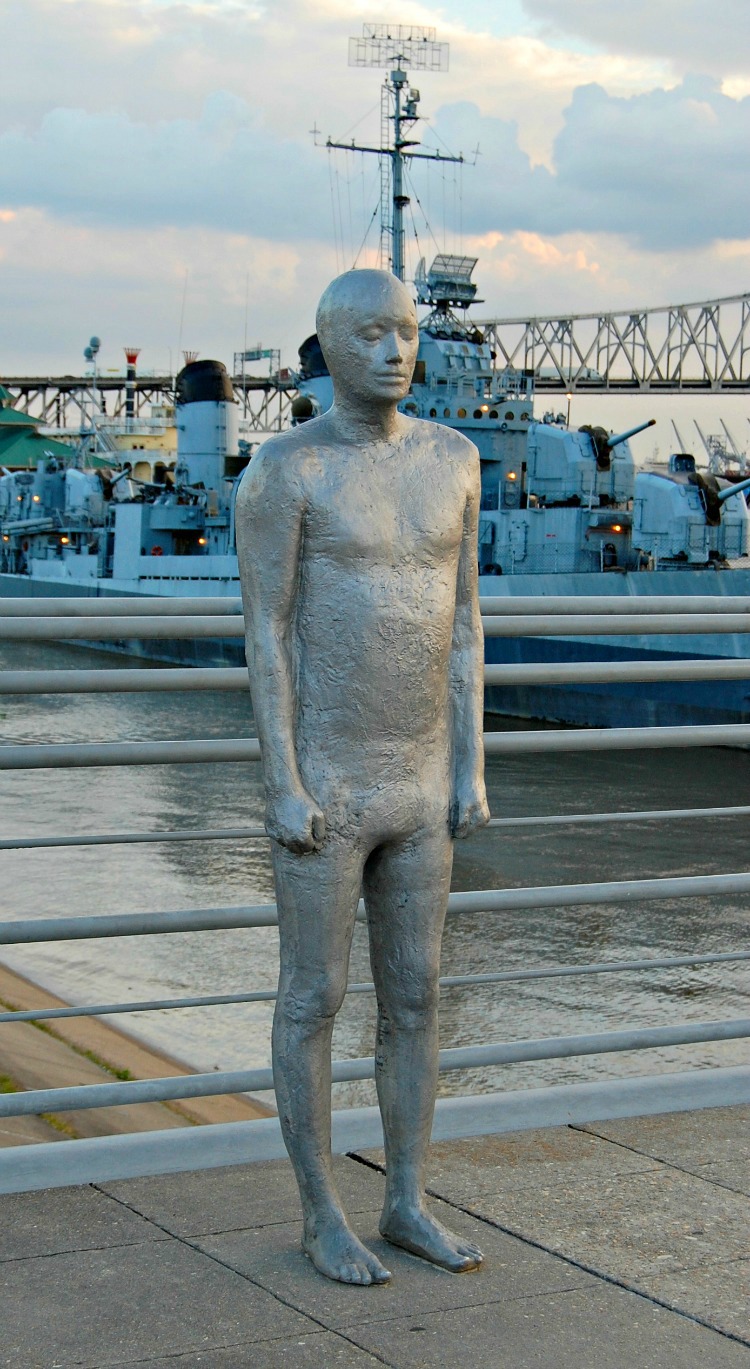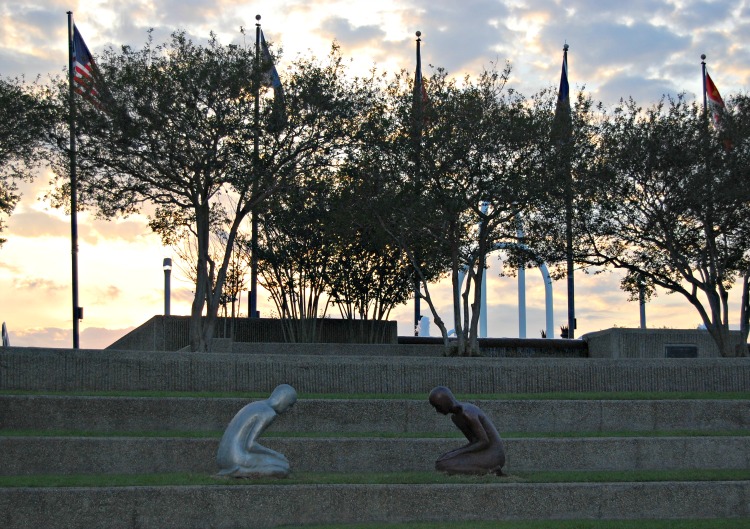 You can tell how tall they are next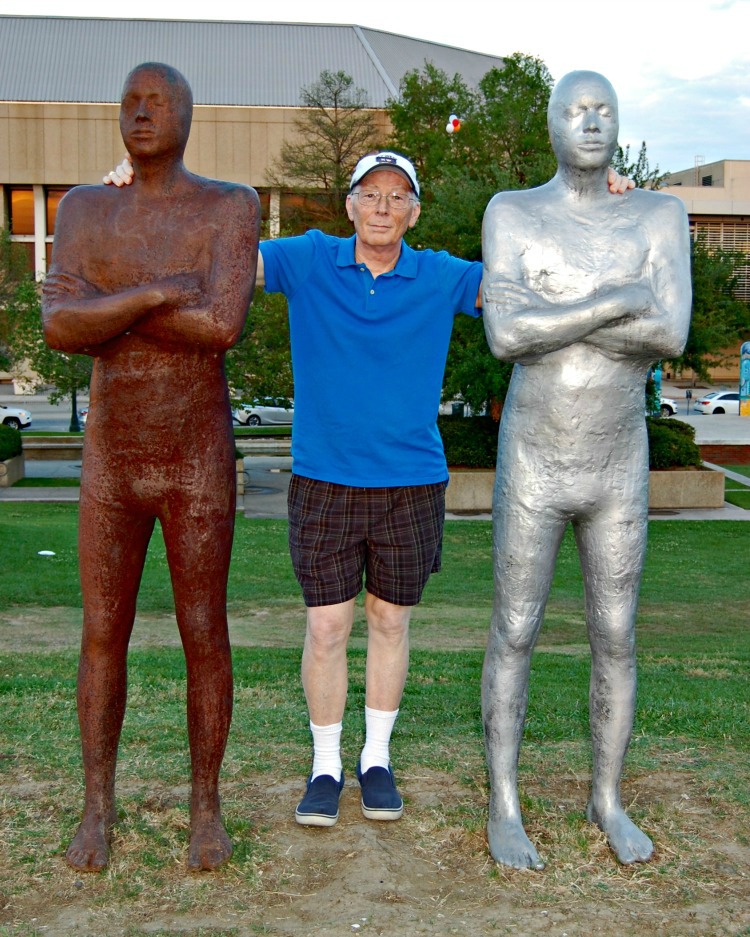 The clouds just didn't cooperate to let us see a pretty sunset, but almost.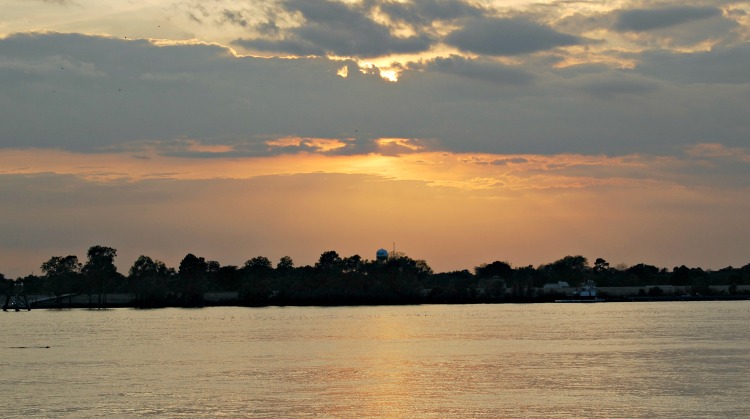 But it was a lovely evening to walk around then grab a snack at King Bar & Bistro in the hotel lobby.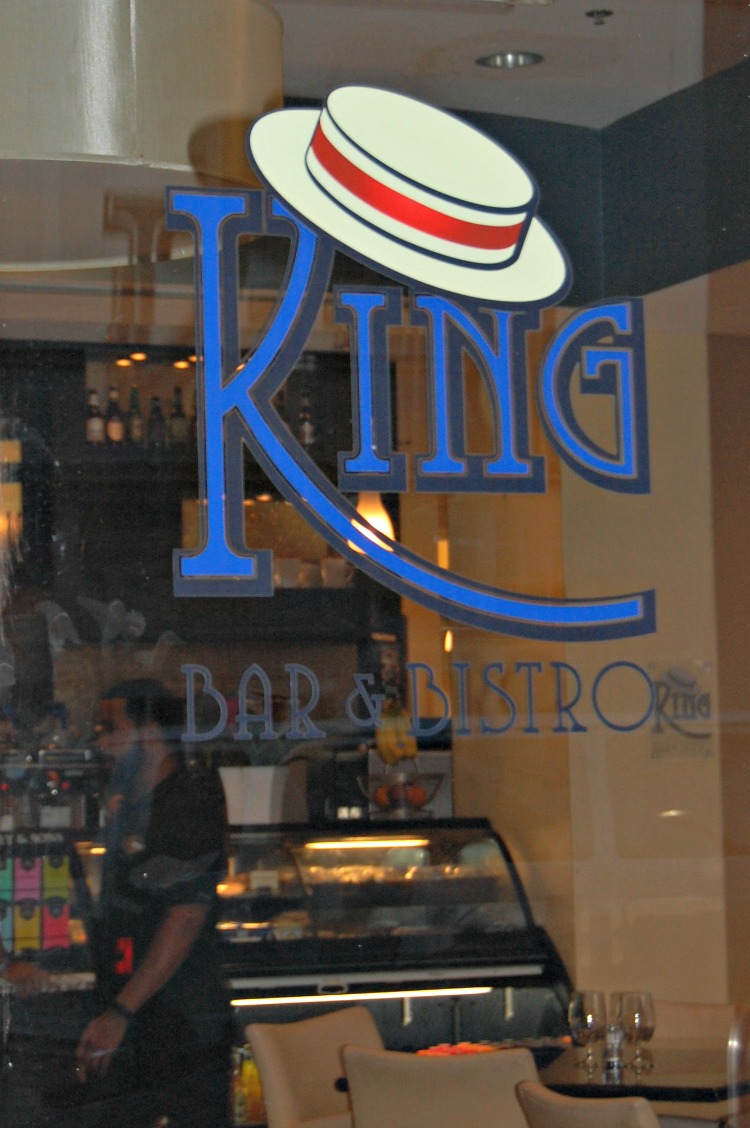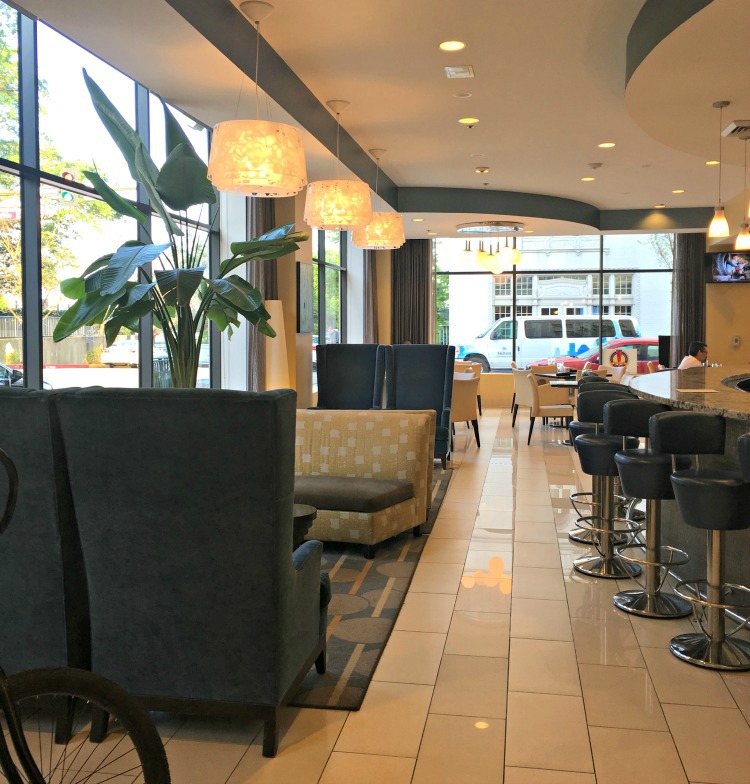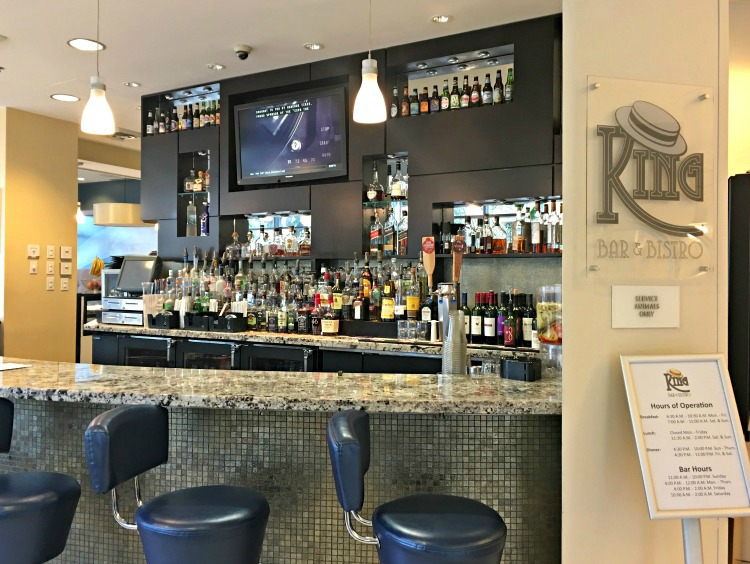 I'm not sure if they are in all locations of Hotel Indigo, but if you wanted to, there were bikes available to ride around the city. But it was getting a bit dark and after sitting in a car, walking felt good.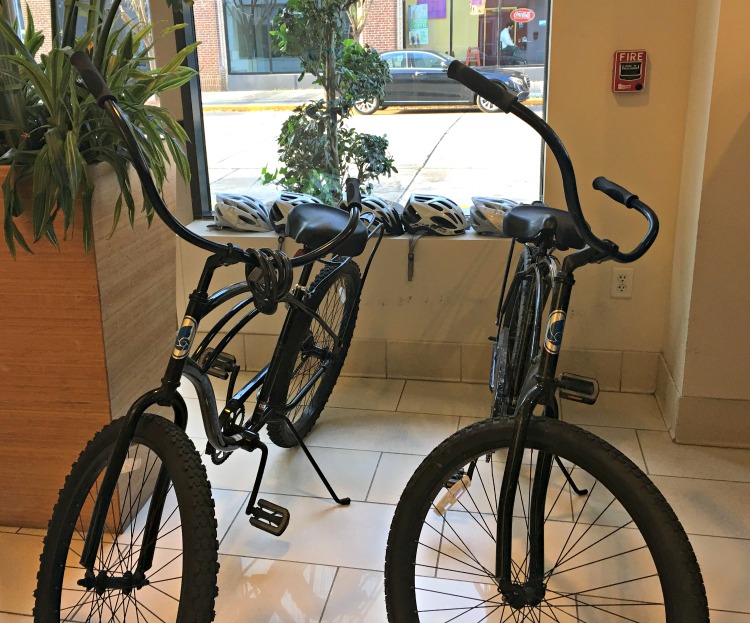 It's always fun to find out little facts about the places we visit. I was taking a lot of pictures of this Coke sign, trying to catch it all lit up. Finally after about 40 shots I got it. While standing on the corner, a gentleman began small talk. After discussing Chattanooga and Ruby Falls, he gave us a little history of the antique sign. It is still in it's original location but at one time was a Woolworth's, site to several civil rights movements and sit-ins.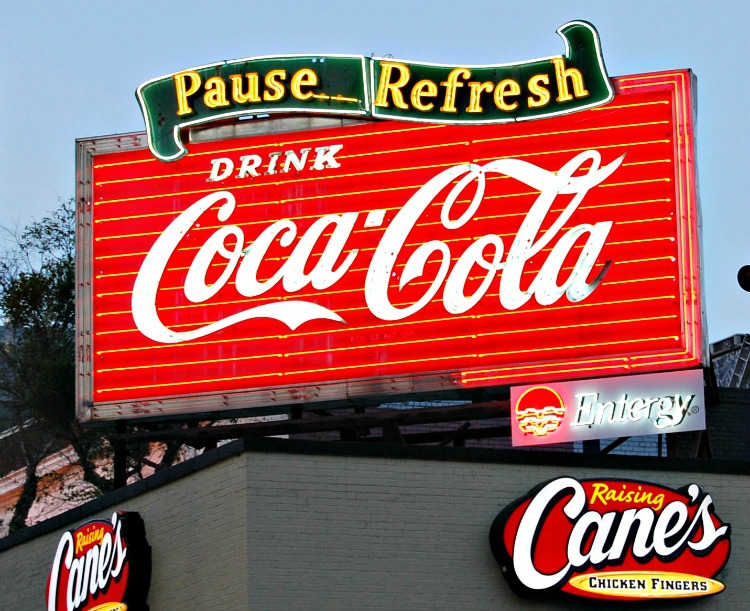 There was much debate over ownership of the sign and upkeep, but it's our understanding, it's to remain in the same location and be maintained by Coke.
Across the street from this sign were these old cast iron doors which used to lead into a bank, but the building looked abandoned now.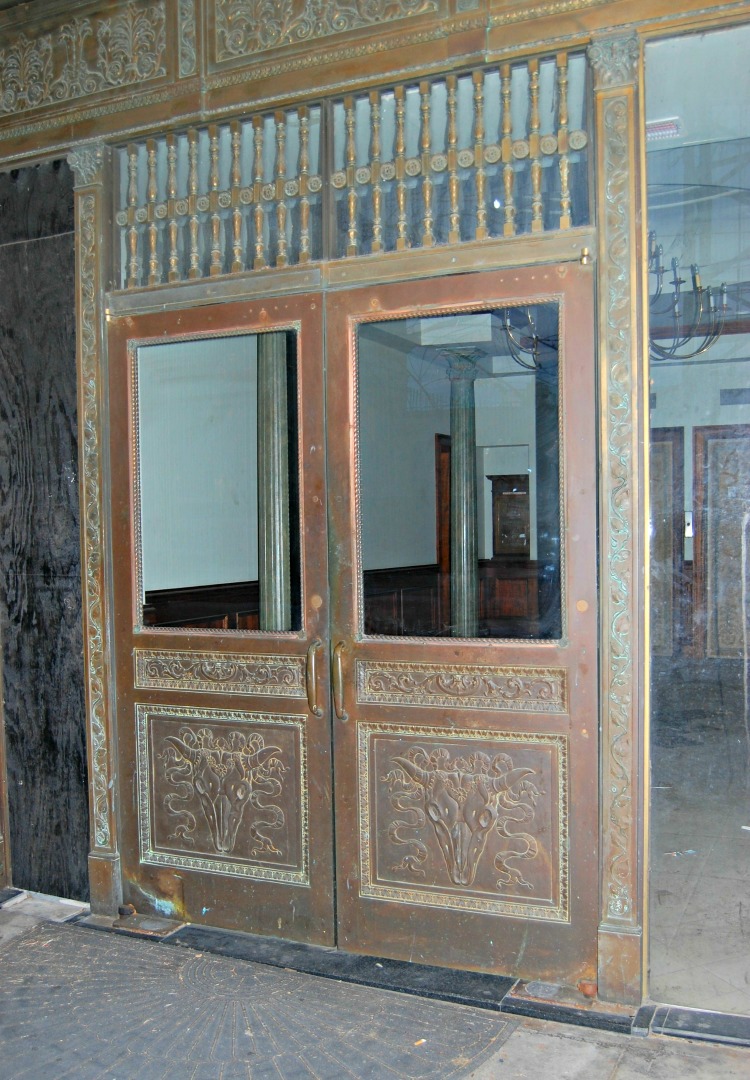 A few of the other sites was The Old Capitol Building.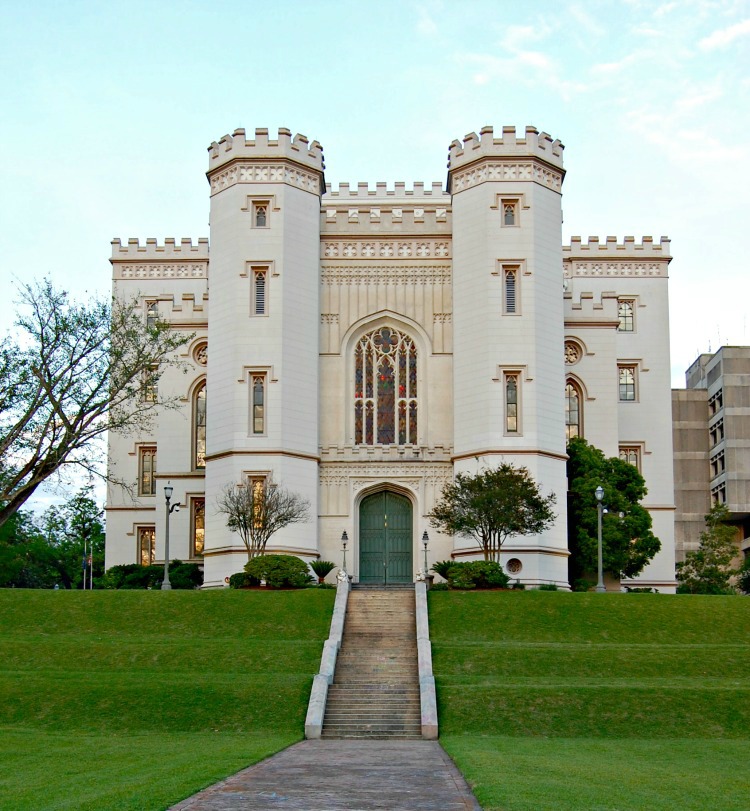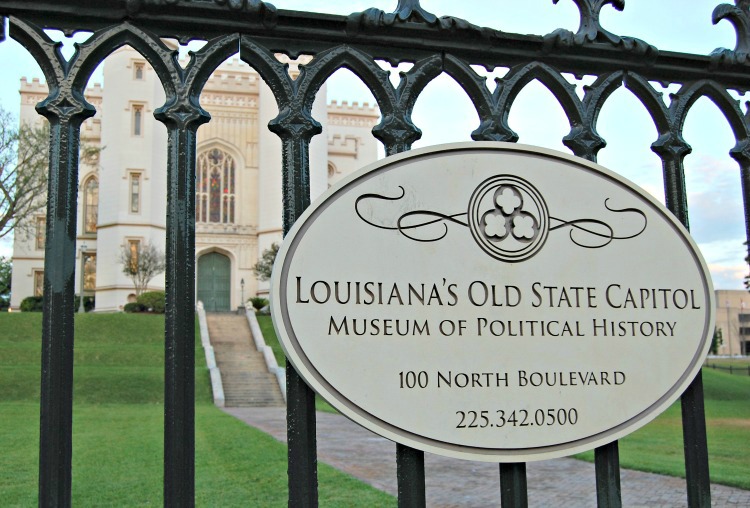 The ornate fencing caught my eye also.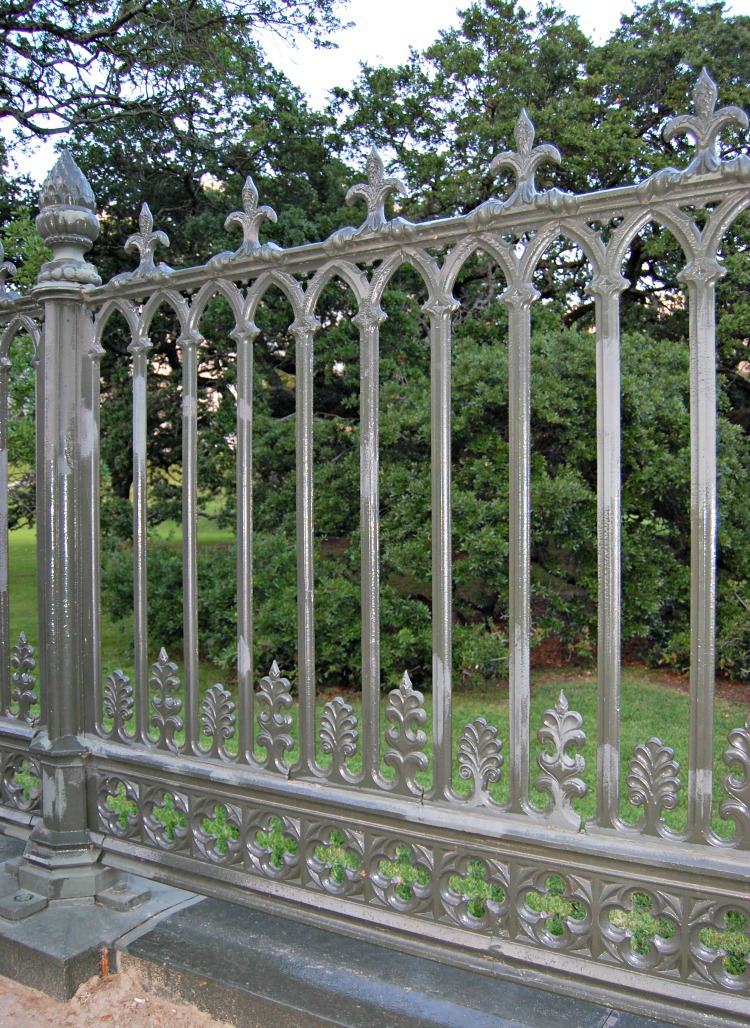 LSU has a Museum of Art with fountains which came on as we were passing.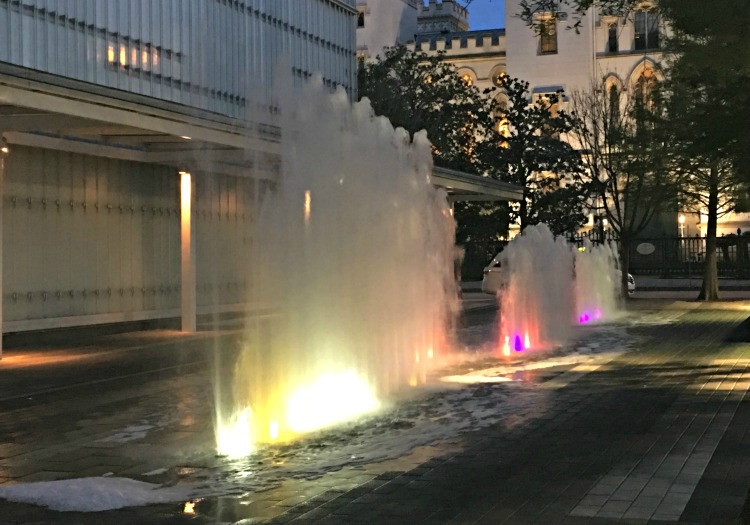 And you know me, I love man hole covers.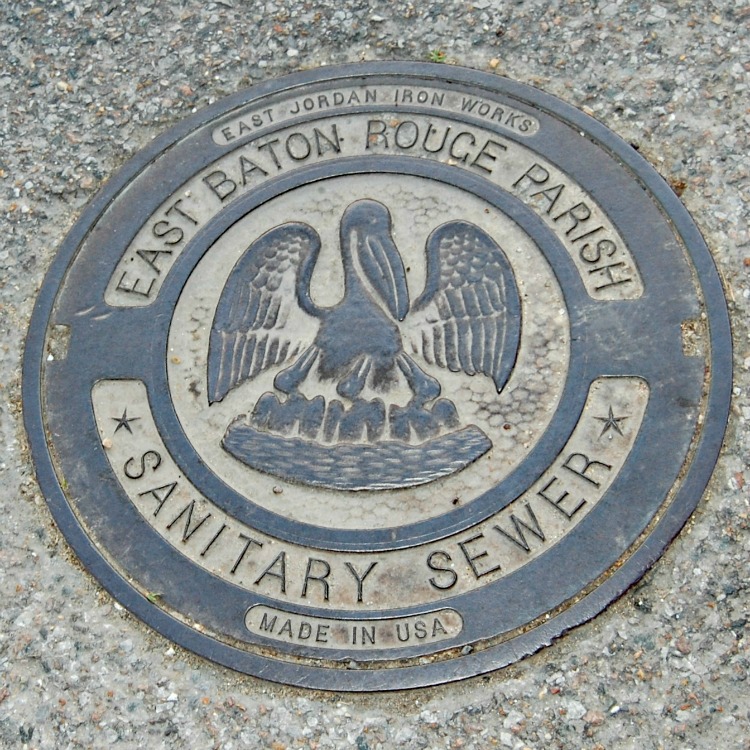 Our room was very comfortable and beautifully decorated. It's small things which are in rooms which can make even one night enjoyable. Who doesn't love a large shower? And a light in the shower?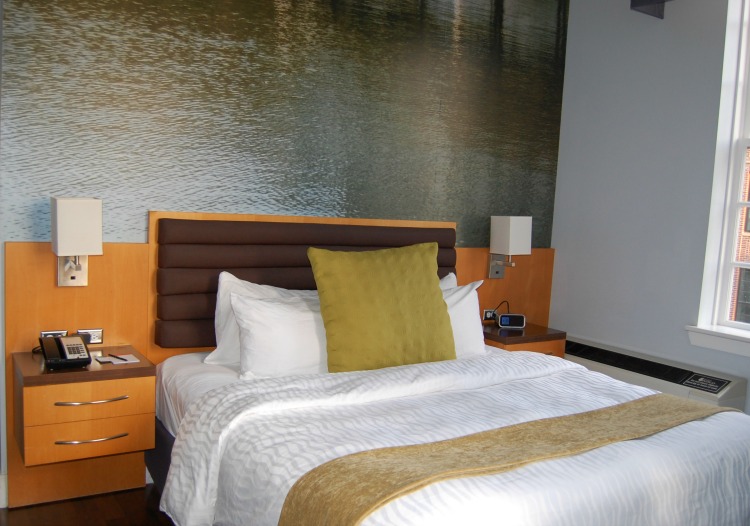 Even the room numbers were a bit different here at Hotel Indigo.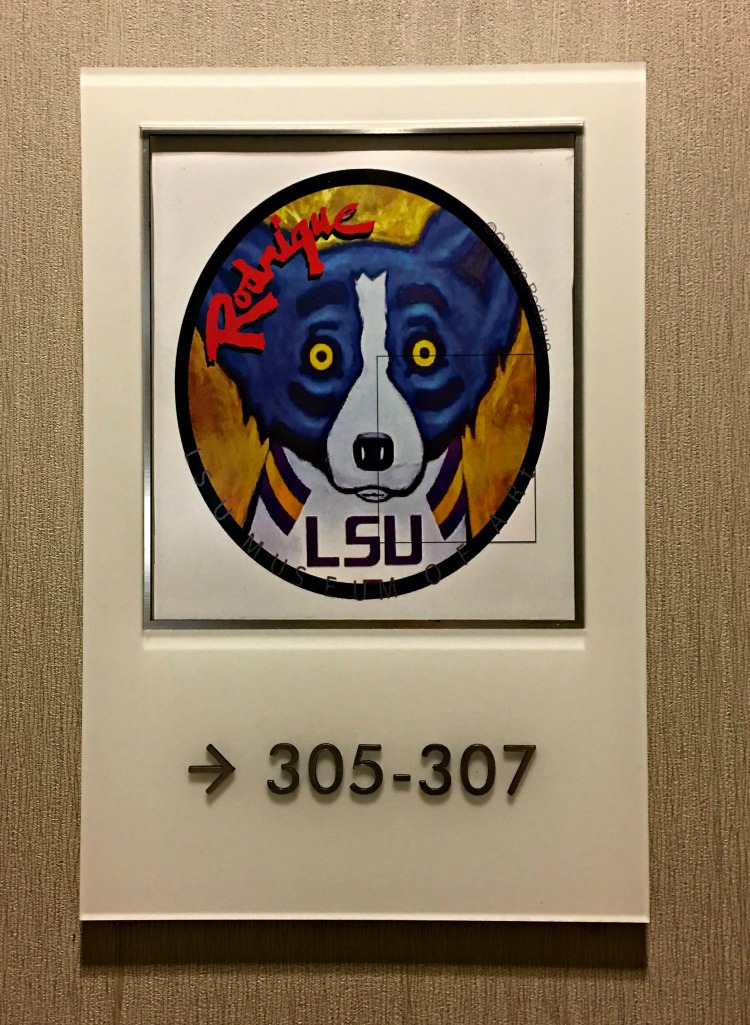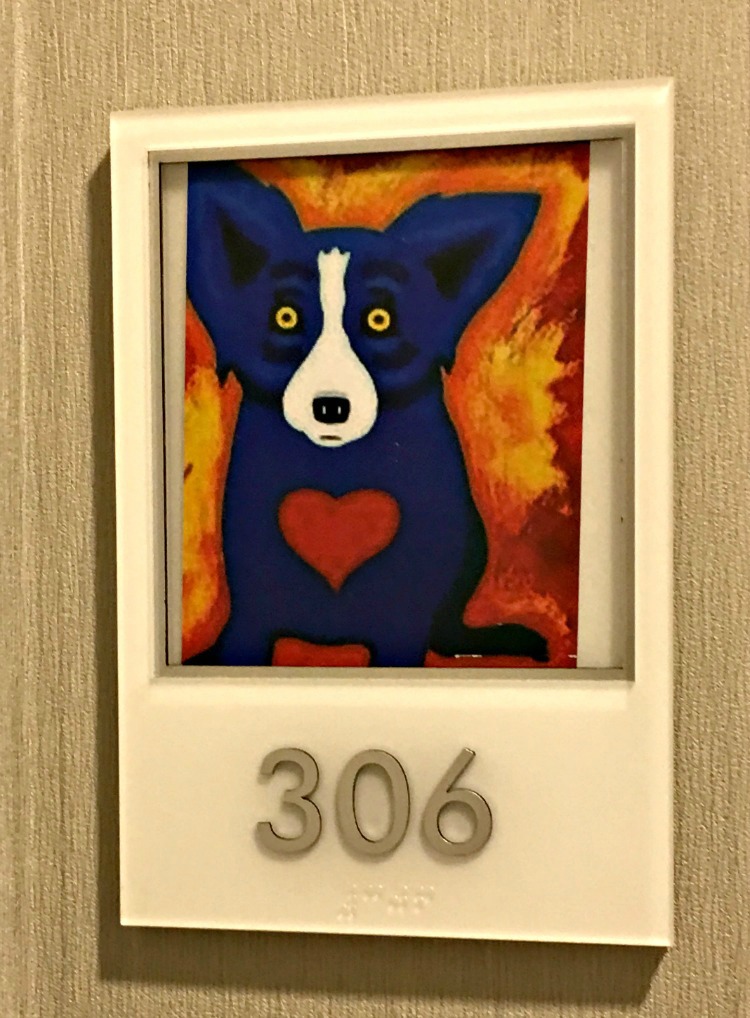 After a good nights sleep, off to Texas. As I checked out, Don and our valet attendant started to pack the car. Nope – there was a method to getting everything I needed in the car for 2 weeks. And it wasn't obstructing my view.
Have you been following along the trip so far?
A visit to Laurel, Mississippi
Goodbye to Baton Rouge and Hotel Indigo: Texas – here we come.
I've included affiliate links to Amazon for you to find some products easier. I may receive a small commission, but the price is the same for you. It just helps my blog out.
Happy Travels,
Rosemary