Day One of Twenty Five Days of Christmas begins with My all-time favorite Christmas songs to listen to which are a mixture of old and new, sweet and inspirational, then a little rocking.
Caroling and singing Christmas songs is such a big part of the Christmas holiday and has been for many years. Many of the carols that are enjoyed today hail back many years when they were once new hymns.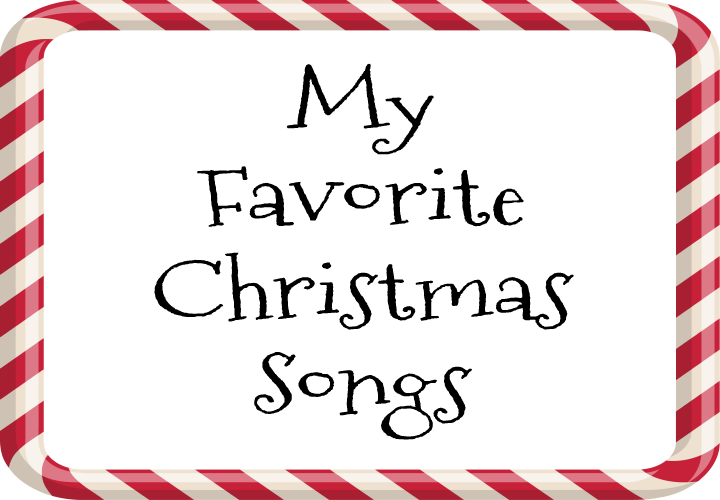 When it comes to Christmas music, there's a lot of standards I love, but when I have to say "favorites", these are the ones I MIGHT attempt to sing along with. Might is pushing it as I say there are a lot of things I can do very well, but singing is NOT one of them.
Christmas carols are songs written to be sung just as much as played, and these are a few singing favorites. This collection of Christmas carols and songs come with history and beautiful music and can be a joy for singing, playing or just listening.
What's your favorites?
With most any great song, usually the original version is best, but along the years, many of these favorites have been covered by all types of artists. Some have even improved with age.
"O Holy Night" is one of the most beautiful of all Christmas Songs. A couple versions in recent years I love is Mariah Carey and Michael Buble'.
It was written by a French composer in the 19th century and frowned upon by the church for its music and Christian spirit. It became one of the most popular carols, however, and is now well-loved for it's musicality and spirit-filled message.
"Mary Did You Know" speaks to the divine nature of Jesus. Written by Mark Lowery, it's a song which gives an interesting viewpoint of the Christmas story, addressing Mary with the miraculous qualities of Jesus. Accompanied by inspiring music, "Mary Did You Know" can give goose bumps to listeners and singers.
Little Saint Nick by The Beach Boys is just a fun song with they typical surfing sound.
All I Want For Christmas Is You has become one of the most popular songs since being released back in 1994? Can you believe it's been out that long?
"Rockin' Around The Christmas Tree" has become a classic since the early 60's. Brenda Lee's recording set the standard of it's popularity and went mainstream. It's hard to believe this is 60 years old.
"Carol of the Bells" is one of the prettiest songs whether you hear it in a movie, or it's even popular during Christmas weddings. The softer version is a classic, but Trans Siberian Orchestra has updated it with their familiar melody.
This popular carol is set to music reminiscent of the bells that the lyrics proclaim are ringing joyfully. Some say the song is based on a legend that all the bells on Earth rang the night Jesus was born. Whatever the motivation, "Carol of the Bells" is a song that touches emotions.
"Christmas (Baby Come Home For Christmas)" has become even more popular as it's in many Christmas movies. My favorite version is by Darlene Love.
"Underneath The Tree" is the newest on this list. Being released a few years back by Kellie Clarkson, it quickly become a favorite in the pop world, then crossing over to all forms of music.
"What Child is This?" went from a very old song that was not even Christian or religious with the melody known as "Greensleeves," to which "What Child Is This?" is played and has become one of the most beautiful Christmas carols. And popular.
"White Christmas" was written by Irving Berlin and brought to life in the traditional Christmas movie White Christmas. This song reached the height of popularity in its day and is still one of the most popular Christmas songs today. Some don't realize it was originally written for the movie Holiday Inn.
At the end of each of my Twenty Five Days of Christmas I will share a previous Christmas post. Hope you enjoy.