When traveling, we have fallen in love with staying at Bed & Breakfast Inns, especially in smaller towns. Recently in Roanoke, Virginia, this was never more true than when we found Black Lantern Inn at the suggestion of a friend at Black Dog Salvage Architectural Salvage. What a wonderful stay we had, courtesy of Chris and Jayne, the new owners of the Inn.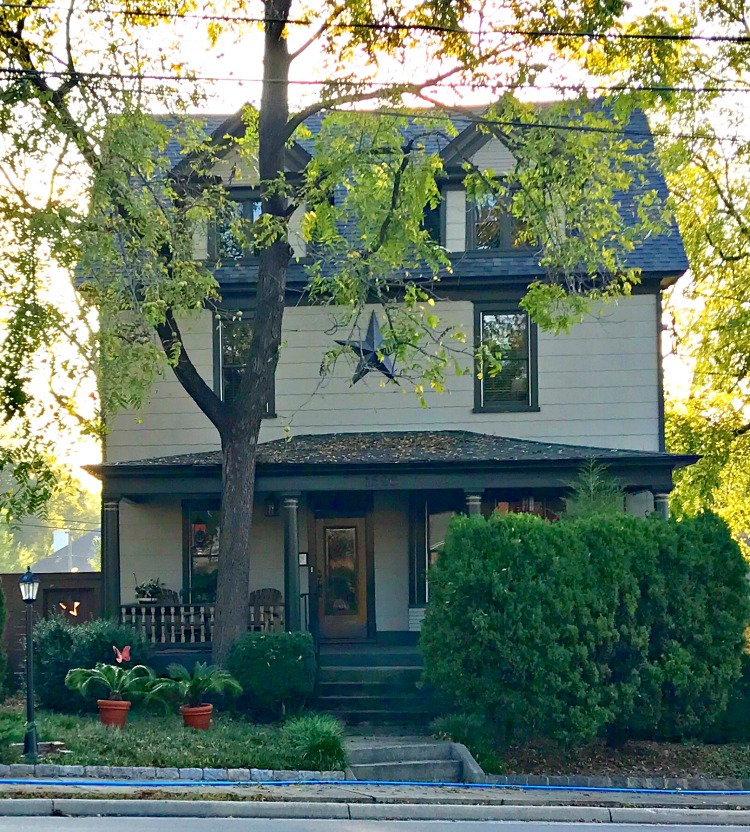 We were provided a two night stay by the owners, but all opinions are my own. Do I recommend this? YES – and we would stay again.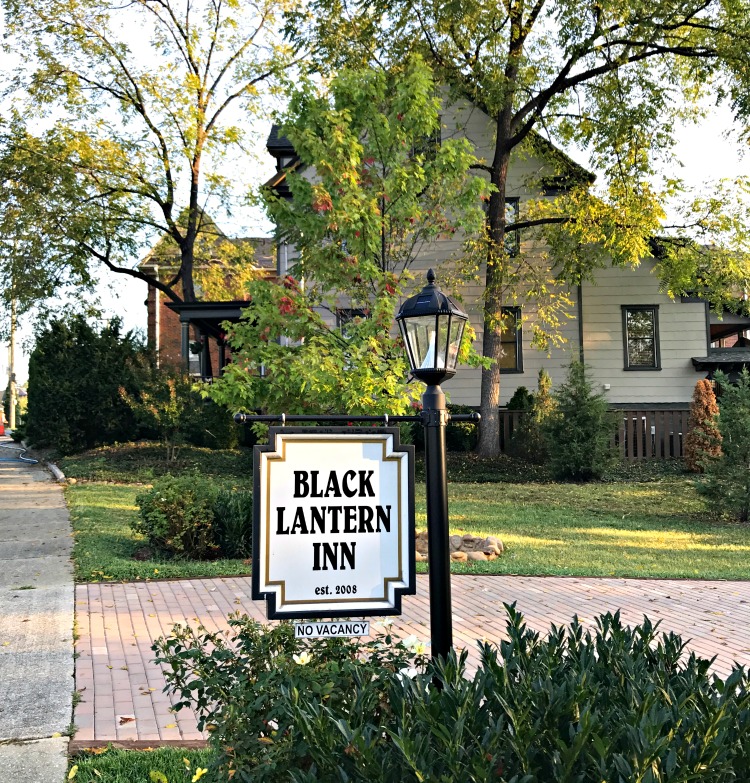 Over the next year or so there is some construction on nearby roads, so check with the owners ahead of time to see if your GPS will be correct. Located in the Old Southwest Historic District, you are convenient to all areas of Roanoke.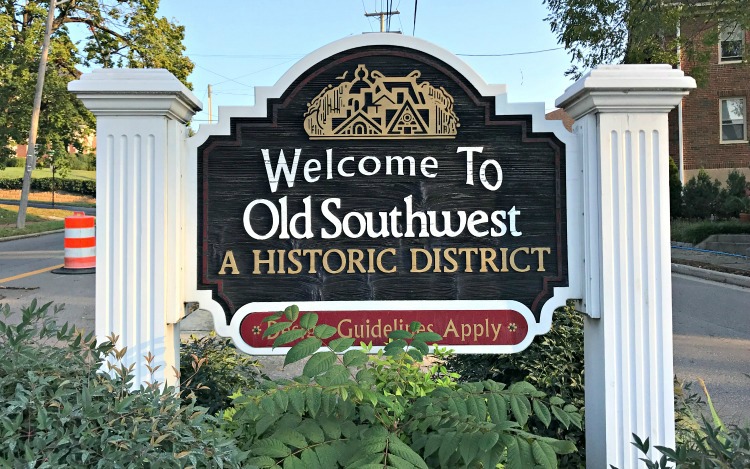 We were given a warm greeting by Chris & Jayne, along with a friendly poodle named Jax. A quick tour of the Inn was followed up with a welcoming gift of local chocolates and a glass of wine, also from the area. This was something we found throughout our stay with all the food, the owners loved to shop local markets and use local products as much as possible.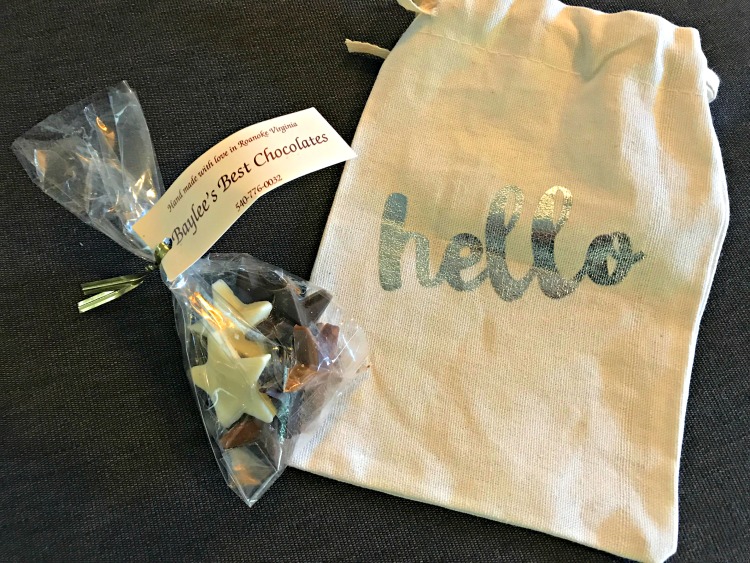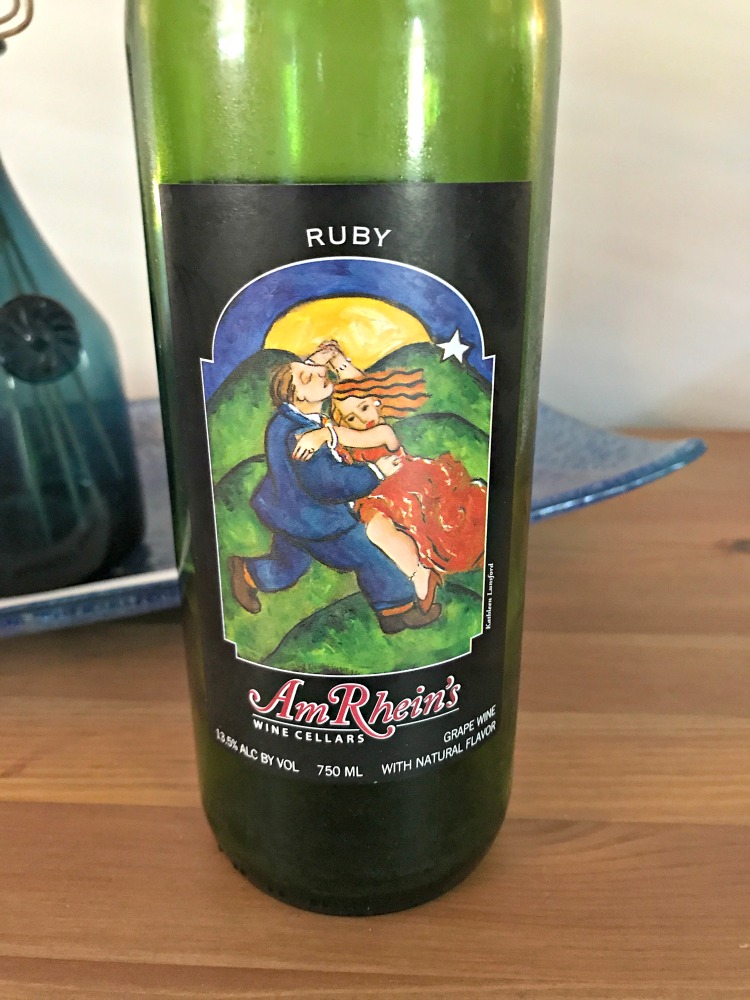 We were given the Skyline Suite, which is the most popular room at the Inn. The whole third floor belongs to you.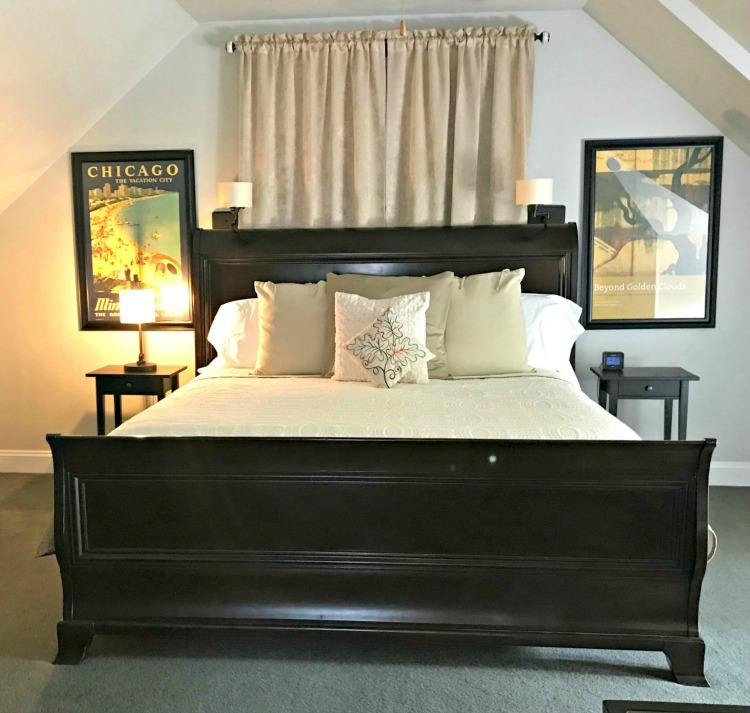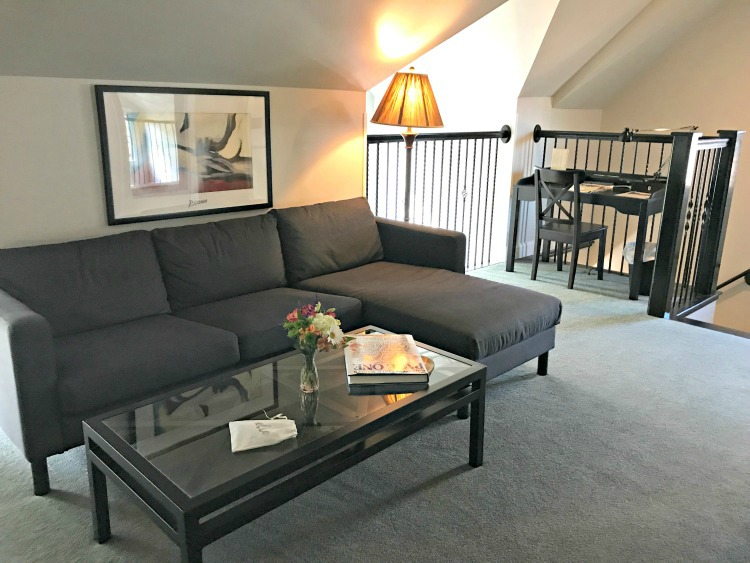 There is also a separate seating area on the second floor with this suite. I loved having this area. For one, it was next to the kitchen and coffee pot. Since I usually wake up earlier than my husband, it was a great space for me to enjoy my coffee in a quite space to catch up on my laptop, or do a bit of light reading.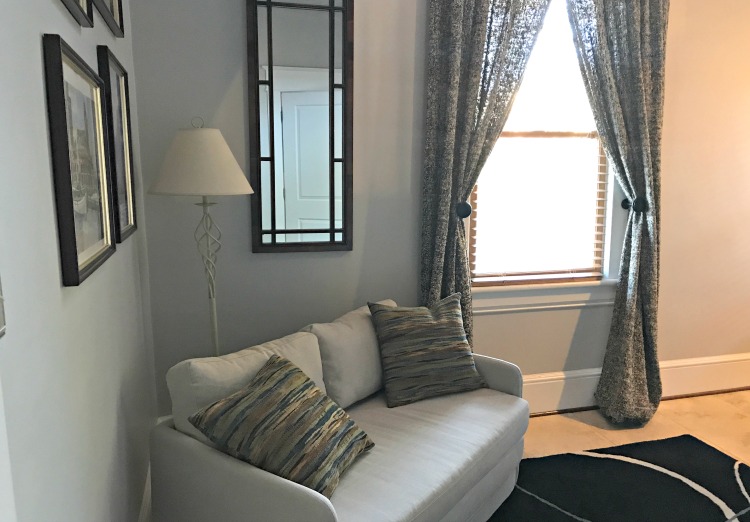 Along with the coffee pot, there's also a kitchen area for all the guests to use. Water was offered as complimentary. A snack basket was available on an honor system.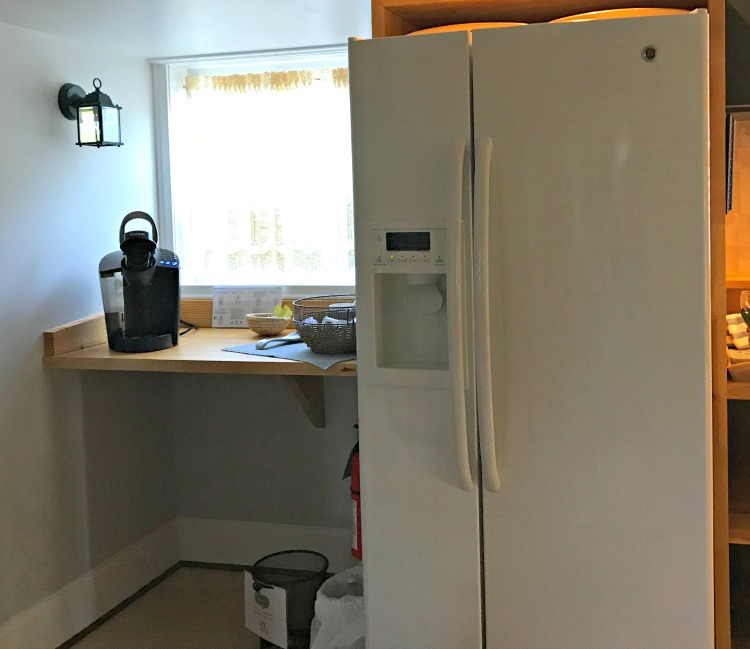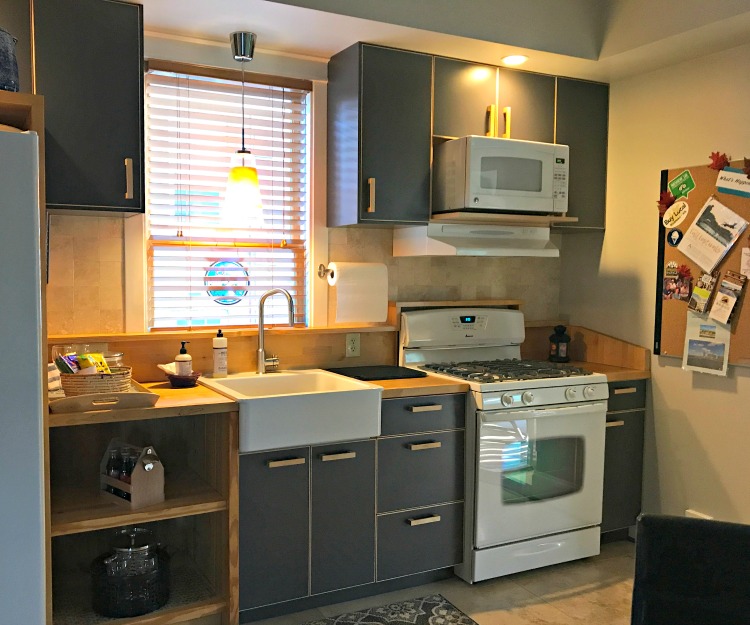 Two other spacious rooms are on the second floor, each with their own private bath.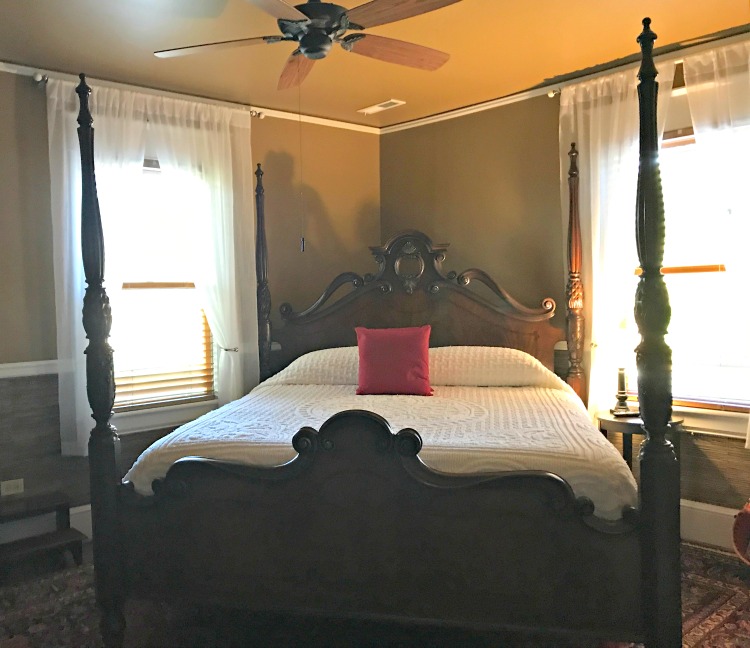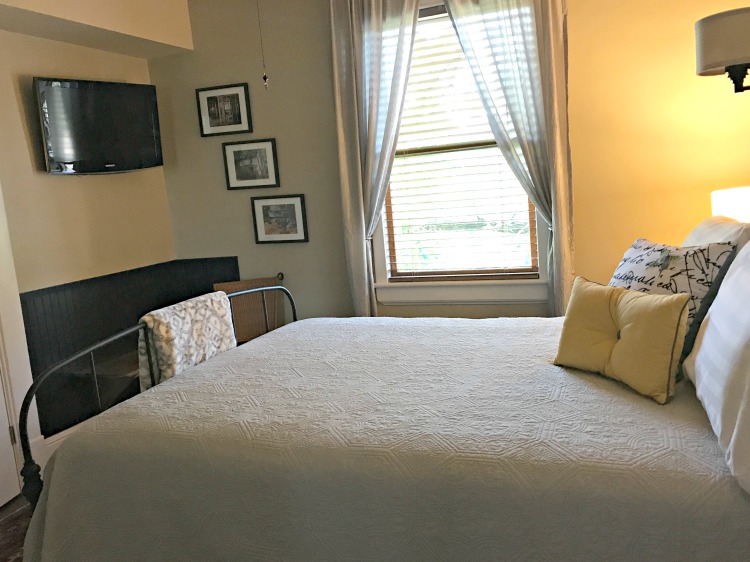 All rooms are tastefully decorated and updated with a mix of the typical bed & breakfast decor, but The Black Lantern Inn also has some modern touches and the history of the Inn. Make sure you check out the coffee table they had design with help from Black Dog Salvage.
Our stay was for two nights, which we were the only guests there for one of those. It was during the week which could have more availability. During weekends, especially during home Virginia Tech games, make your reservations well in advance.
It's hard to say what my favorite part of staying at a B & B is, but it might have to be breakfast. And The Black Lantern Inn doesn't disappoint in this area either.
The first morning, a lovely table was set in the dining room for us to enjoy a full breakfast, starting with yogurt and fruit. As I'm not usually a full breakfast person first thing in the morning, I think I could be if I could walk down to this. Maybe it's I just don't like preparing breakfast for myself.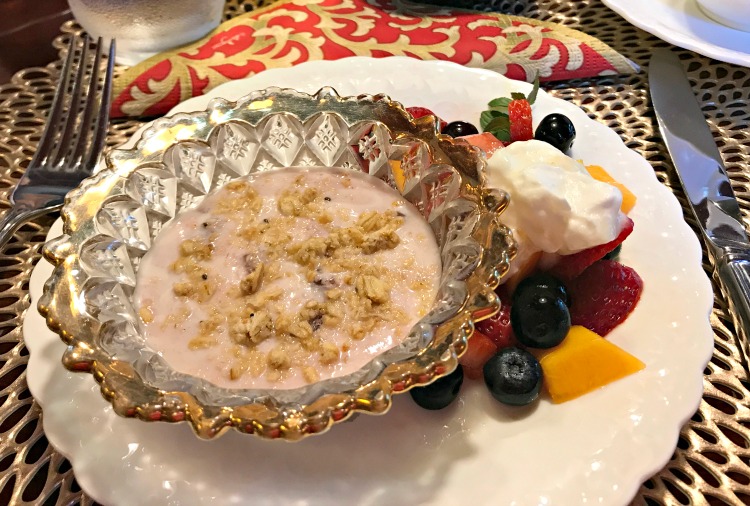 Second course of this wonderful breakfast was a Meyer Lemon Waffle. I will admit I'm usually a plain waffle with lots of butter and syrup, but this changed my mind. I love most lemon anything, and this was beyond delicious. I hope Jayne will share the recipe. As we were the only guests, Chris and Jayne joined us for delightful conversation. It was also a great time to learn a bit more at the Inn and how they acquired it.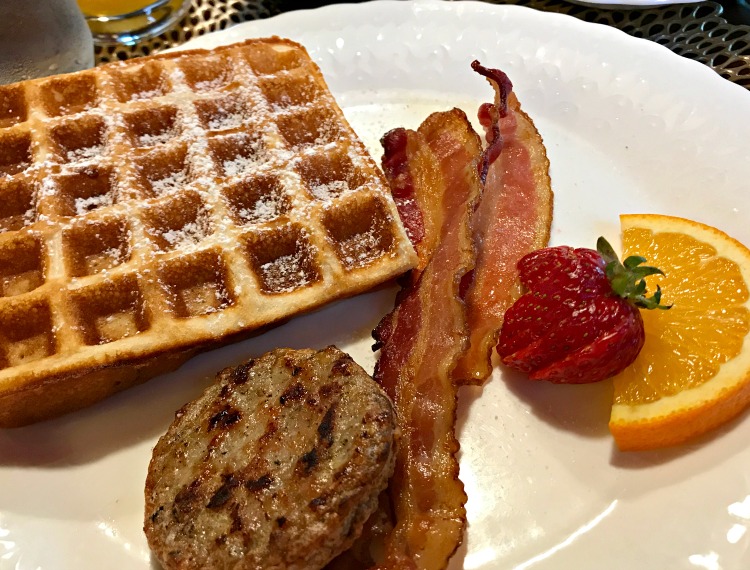 Since we were leaving the second morning on our way to Pennsylvania, we told them something quicker would be good for us. And even this lighter breakfast didn't leave us hungry.
As it was a lovely morning, breakfast was on the deck. A great place to enjoy a sunrise.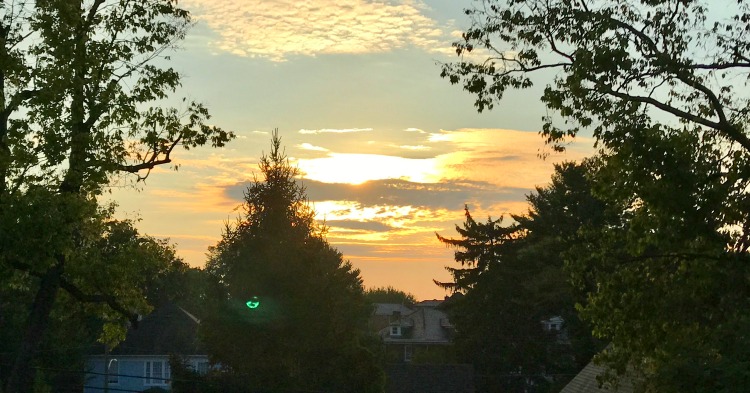 Fresh fruit, a choice of juices, and of course, coffee would have been enough in this setting. But there was more.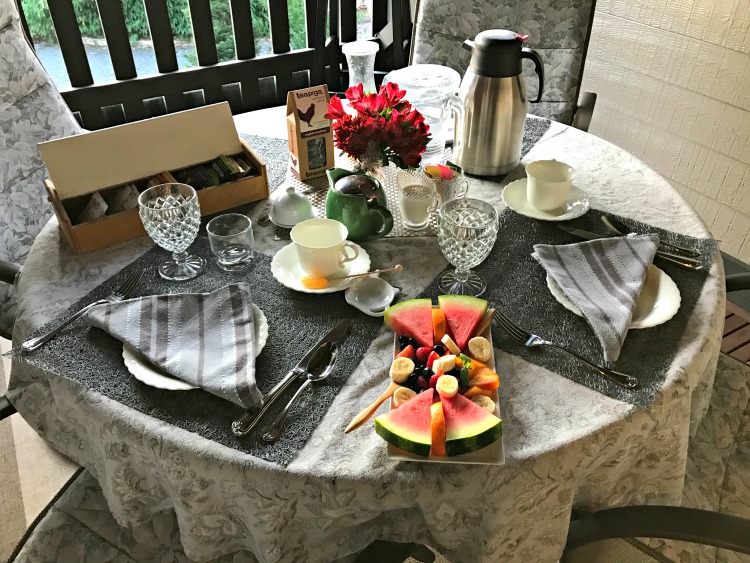 A sampler of biscuits was offered, each with a different local honey or jam. Is it bad to admit I ate all four of mine? In defense, they weren't very big, but just enough for all of those great flavors. I couldn't decide which was better, so I had to have all of them.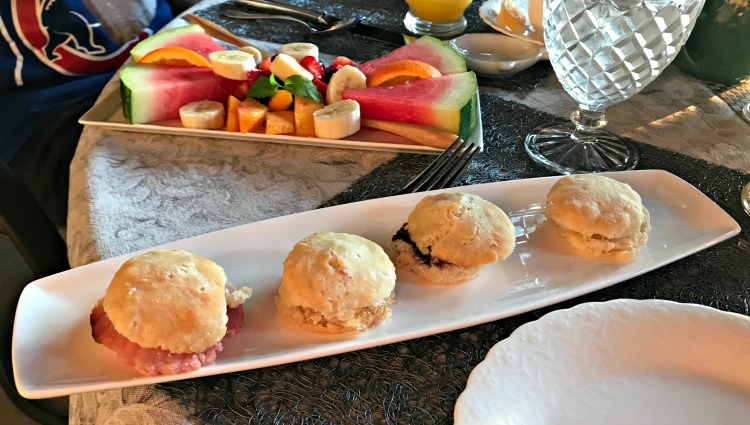 Although the owners were fairly new to Roanoke, they were able to provide a lot of history of the town, the Inn, and the must places to visit or eat. Menus and brochures are available.
Remember I mentioned Jax. He was always there to greet us when we came in, or downstairs. A feature I liked about this Inn was not having to keep up with a key to enter. They have a keyless entry so you just have to remember the code. This was such a convenience.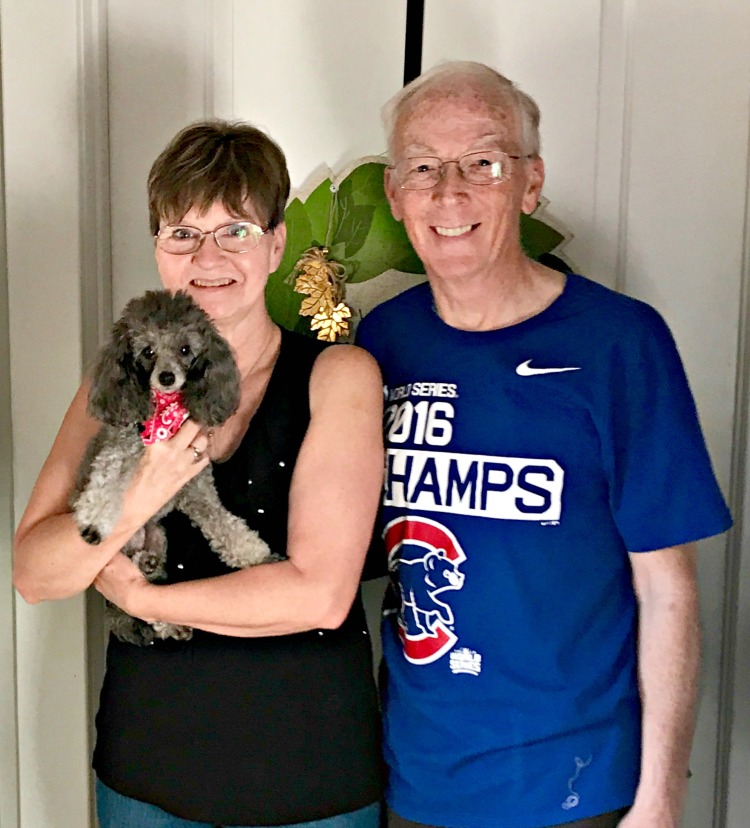 There are a few outdoor areas to enjoy for sitting or maybe an afternoon glass of wine.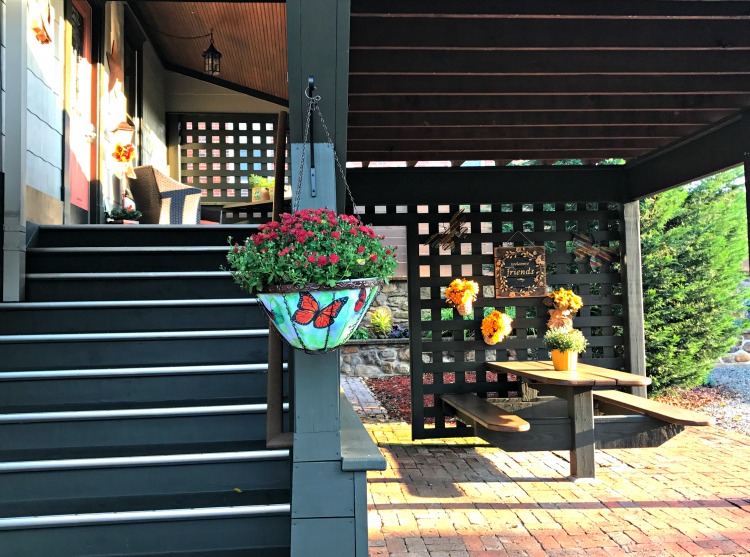 A larger area is available for events such as company picnics or maybe a wine and cheese party.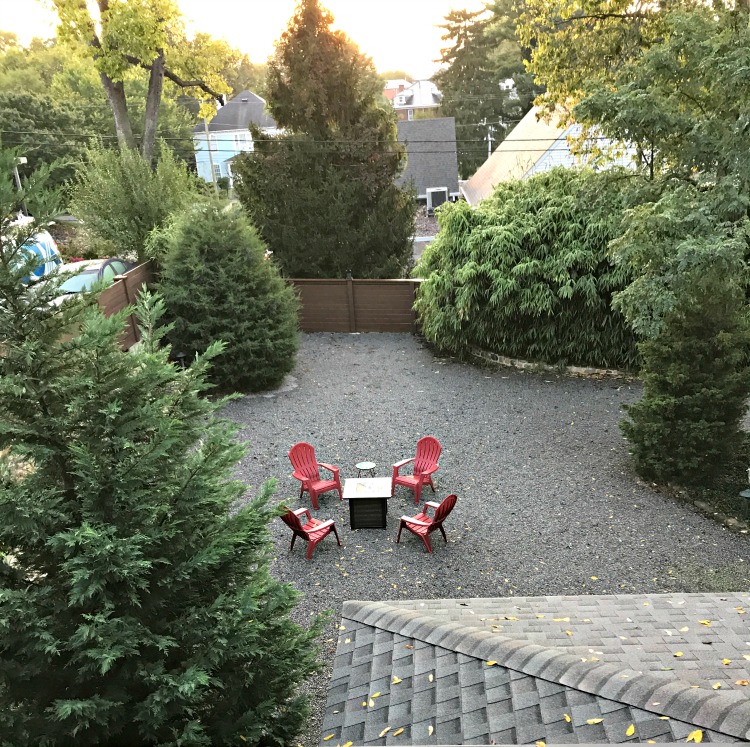 I cannot recommend The Black Lantern Inn enough to anyone wanting an enjoyable stay while in Roanoke, or even just passing through. Please stop by and see Chris and Jayne (and Jax) and tell them I sent you.
Check out their website for more details and reservation information.
For anyone around the Roanoke area, they are having an open house this Sunday, November 12.
I hope you consider a visit to the Roanoke area. Visit Roanoke Visitor Center for more information.
I've included affiliate links to Amazon for you to find some products easier. I may receive a small commission, but the price is the same for you. It just helps my blog out.
Happy Travels,
Rosemary