Making Homemade Smoky Southwest Seasoning
When I recently told someone I was starting to make more of my own seasoning blends, they immediately asked – why? Several reasons as I will explain below but for today I want to share my Homemade Smoky Southwest Seasoning.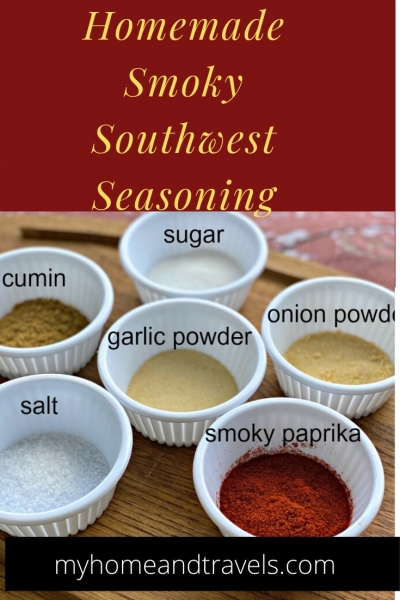 I caught myself cooking a lot of Mexican or Tex-Mex foods and needing a lot of seasonings. First to admit I don't like black pepper or heat in my food and I found in a lot of packaged seasonings, both of these were in them. Although my family enjoys a little pepper and heat, I don't so I needed a solution. And with making my own seasoning I am able to control what is in them and the final taste.
What spices do I need?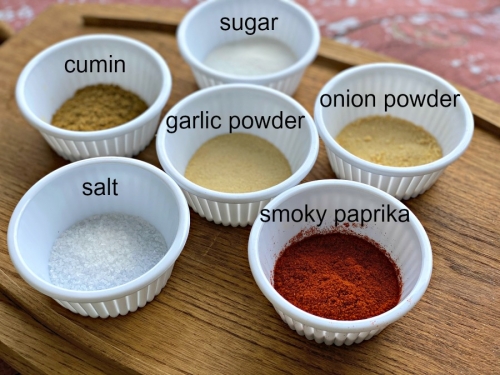 Make sure you are using Smoky Paprika. There is a big difference in non-smoky.
Why make your own seasoning?
Another great reason for mixing up my own blends, there are a lot of additives to them and could include MSG, chemical preservatives, and modified food starch. Most of these are needed to preserve shelf life and to prevent it from one big clump of spice.
So not making your seasons can be healthier, but it can save you money in the long run. Most of your ingredients can be purchased in bulk and if properly stored, they will last a long time. Share with your friends and family as gifts.
HOMEMADE SMOKY SOUTHWEST SEASONING
4 tsp smoky paprika
4 tsp sugar
2 tsp onion powder
2 tsp cumin
1 tsp garlic powder
1 tsp salt
Mix these together. making sure there are no lumps.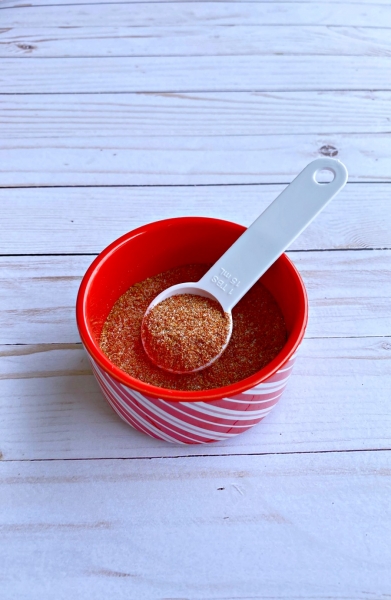 How do I store homemade smoky southwest seasoning?
Store in airtight container as you do your other spices.
If desired, 1 tsp black pepper and/or 1/2 tsp cayenne pepper will add some kick.
This recipe can easily be doubled or tripled to have it on hand for future use.
A little of this sprinkled over vegetables or beans will add a smoky taste.
This is a great recipe for making Sheet Pan Chicken Fajitas.
What is a flavor you would like to see a recipe for?