Why City Sightseeing Tours Is The Best Way To See San Antonio
When you're planning to travel to San Antonio, taking a CITY SIGHTSEEING TOUR should be at the top of your list. It's the ideal way to not only see the best sights, but even to get around. When we were there recently, we parked our car and never had it out for three days. A City Sightseeing Tour will allow you to visit the most notable highlights that the Alamo City has to offer.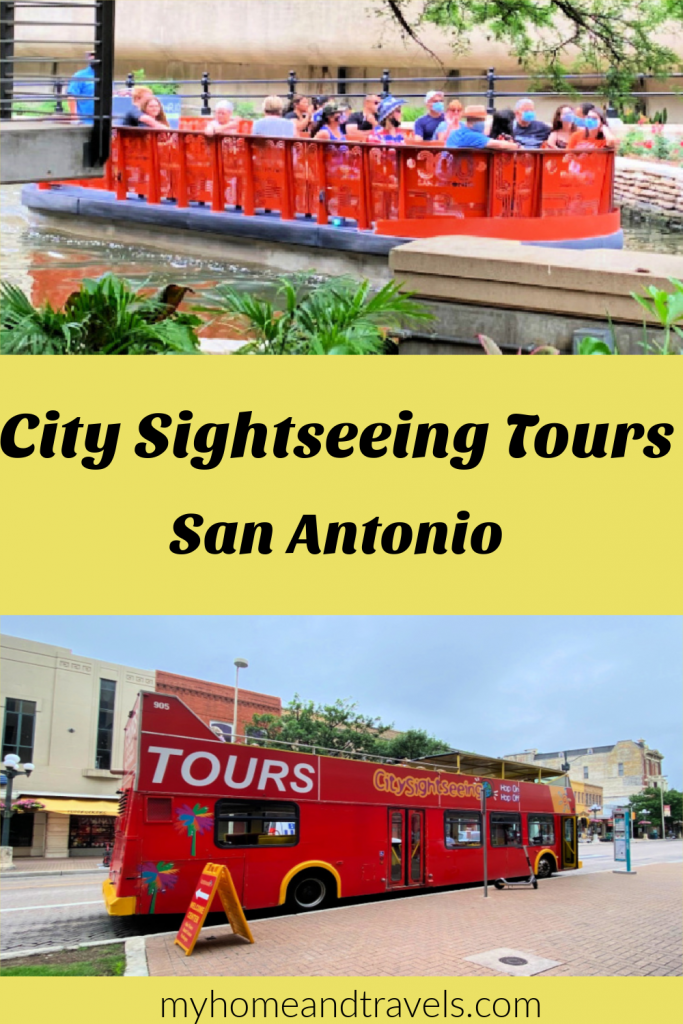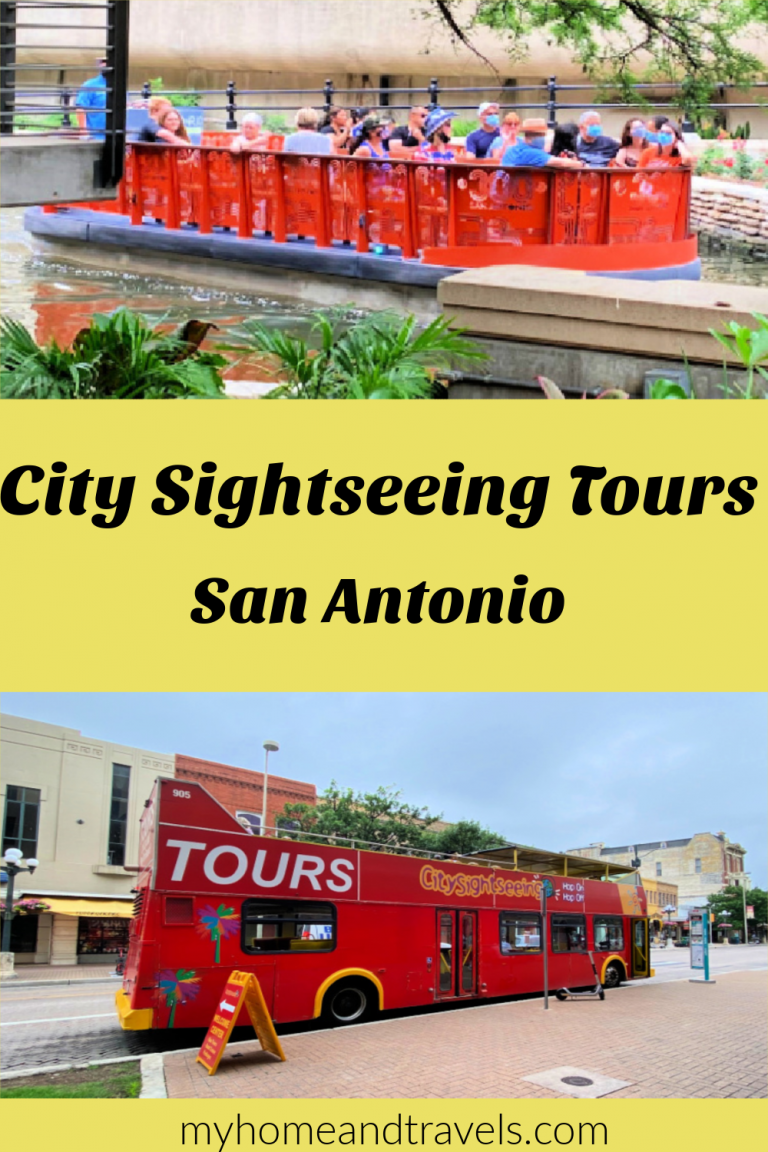 Tours are offered via bus and boat, including a variety of destinations. From The Alamo, Tobin Center, Tower of the Americas, to many more, you'll have easy access to many attractions.
The tour guides are very knowledgeable of all the stops and are quick to recommend the best places to eat, grab coffee, or just have a snack.
Most Popular Sightseeing Tours in San Antonio
There are many different tours you can take to make sure you don't miss anything around San Antonio. Here is an overview on the most popular tours to find in San Antonio but check out the website. CITY SIGHTSEEING TOURS
Hop On – Hop Off Bus Tours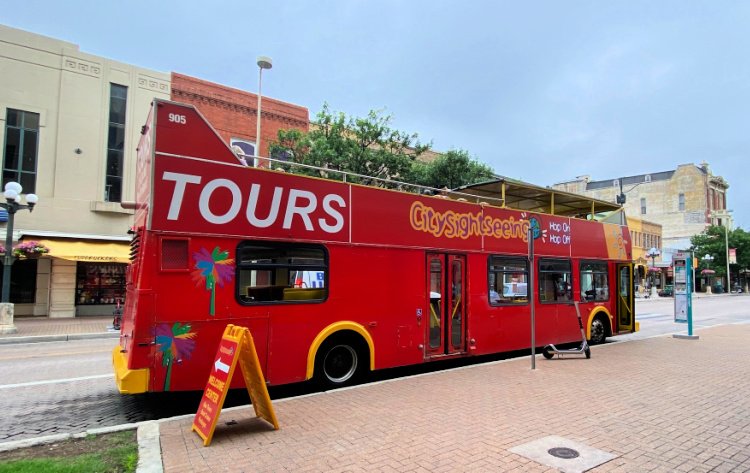 The Hop-On Hop-Off Bus Tour of Downtown San Antonio is a great way to see all the top sights. The bus departs from any of the 19 stop locations and stops every 20 minutes on this guided tour. You are entitled to 24 hours of access from the time you buy your pass.
As part of the Hop-On Hop-Off tour, you can visit the Alamo, Emily Morgan Haunted Hotel, Riverwalk, San Antonio Museum of Art, as well as 15 additional historical and cultural sites. You can cover a lot of ground in the downtown area this way and avoid taxis and unnecessary walking.
Taking photos when riding in style is a great way to capture the moment.
It's worth mentioning that if you're planning to spend a few days in San Antonio, get the 3-day package. When you buy two days on the Hop-On Hop-Off Bus, your third day is free, as well as an appetizer at a local restaurant. Then you have 72 hours to use the bus to sightsee!
As with many attractions, some tours might be affected due to Covid.
You get a lot of views of The Riverwalk from the bus, especially if you sit on top.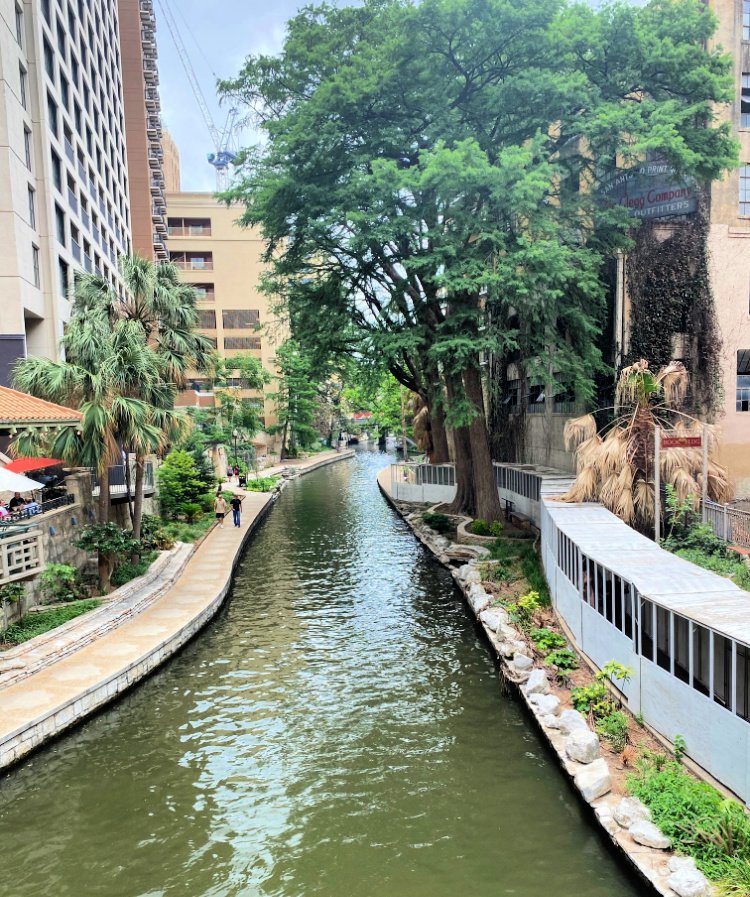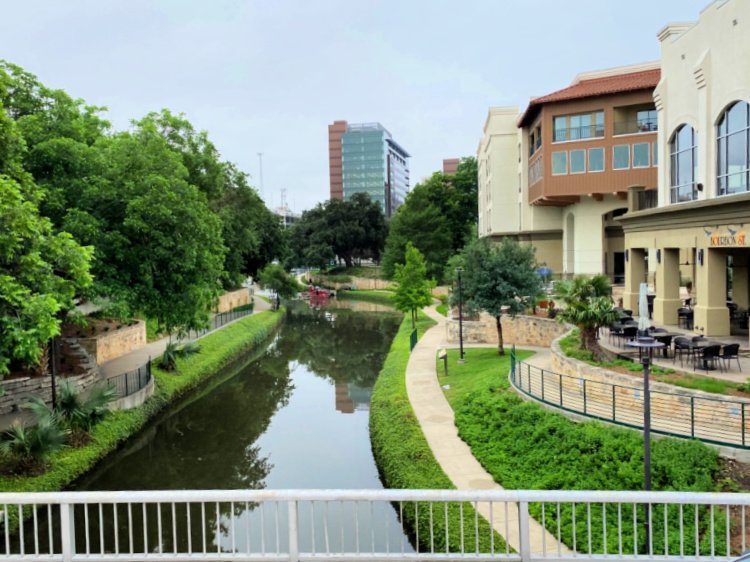 Boat Tours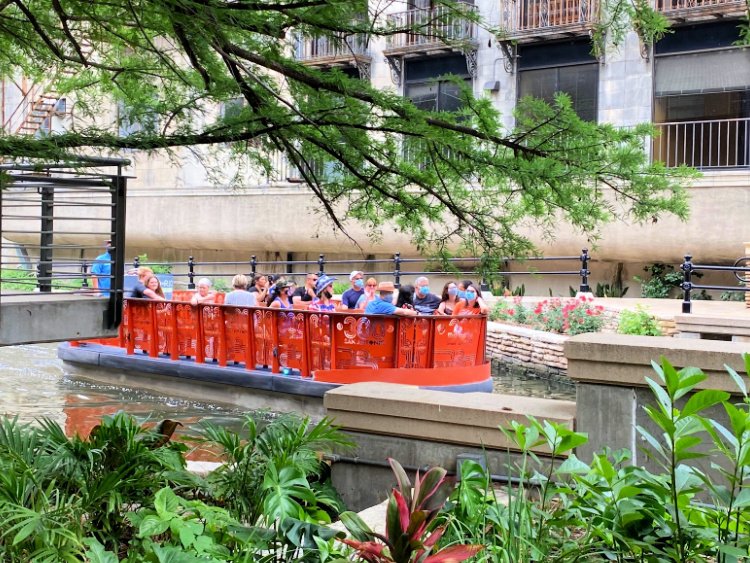 You will also receive 48 hours of Hop-On Hop-Off bus service when you sign up for the Riverwalk Cruise! An unforgettable way to experience the historic Riverwalk of San Antonio is to take a guided riverboat tour! It stops every 20 minutes, and you can always get back on with a valid pass. You can only see this beautiful perspective of the city from a riverboat, and the view is amazing.
A guided boat cruise includes the San Antonio Museum of Art and the Tobin Center. There are plenty of hotels and restaurants along the Riverwalk as well.
The tour guides are quick to point out spots used in movies such as Miss Congeniality and Selena. A few spots are popular too for proposals and weddings.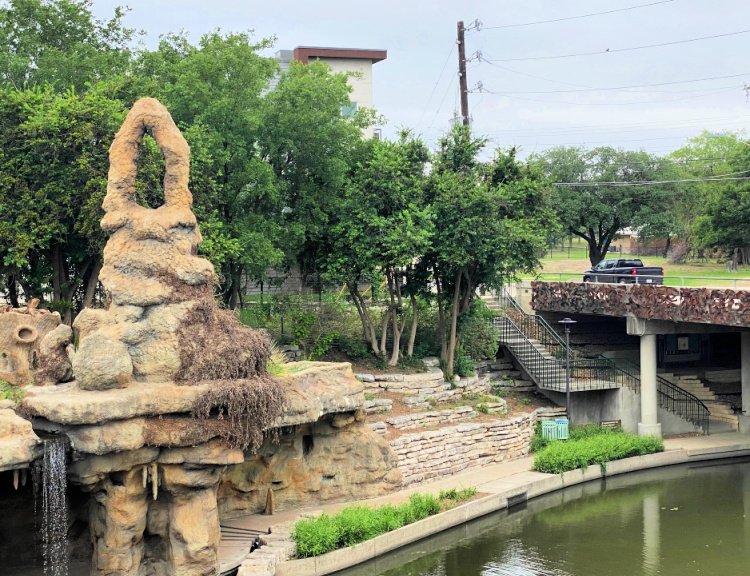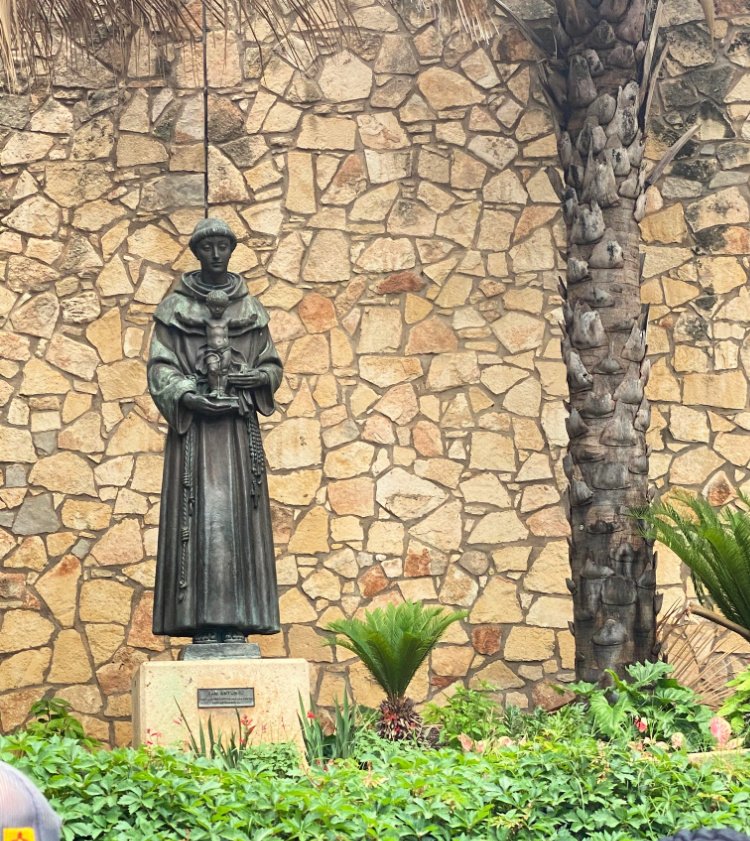 Why City Sightseeing Tours Is The Best Way To See San Antonio
Notable Sights To See in San Antonio
Downtown San Antonio has a variety of fascinating attractions that can be accessed by bus or boat. The following are some of the most interesting sights you shouldn't miss during your travels.
Texas Ranger Museum & Buckhorn Saloon
Featuring exhibits and artifacts spanning over a century, the Texas Ranger Museum is a renowned tourist attraction. This is part of the Buckhorn Saloon & Museum, and it is a must-see! Here, you can experience the rich, Texan history of one of downtown's largest attractions. Don't forget to spend time in the Carnival of Curiosities, and the American Sideshow while you're there. Be prepared to take a lot of pictures!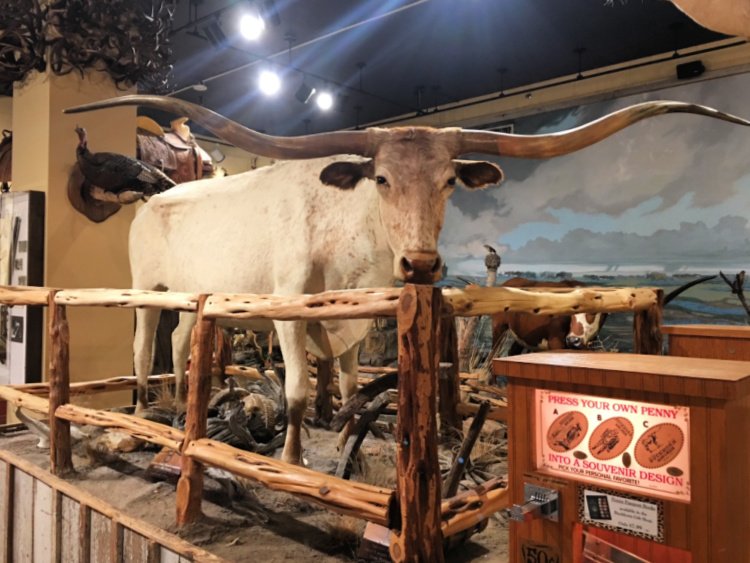 Tower of the Americas
Additionally, San Antonio has a 750-foot tower with a breathtaking view of the city! You can not only take in the scenery from the Observation Deck, but you can also dine in the revolving restaurant.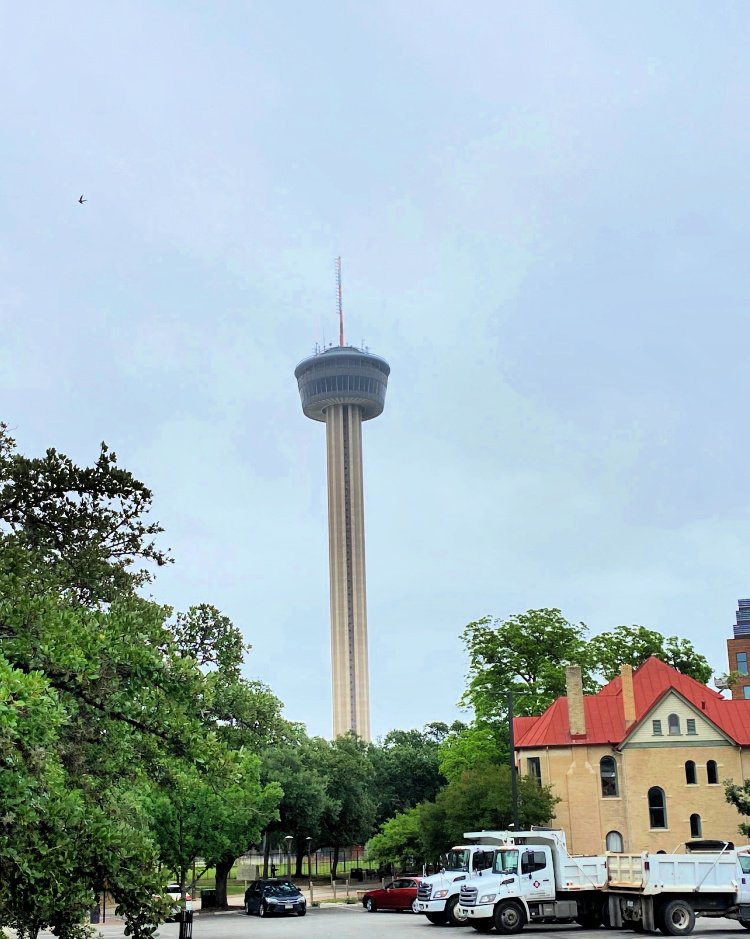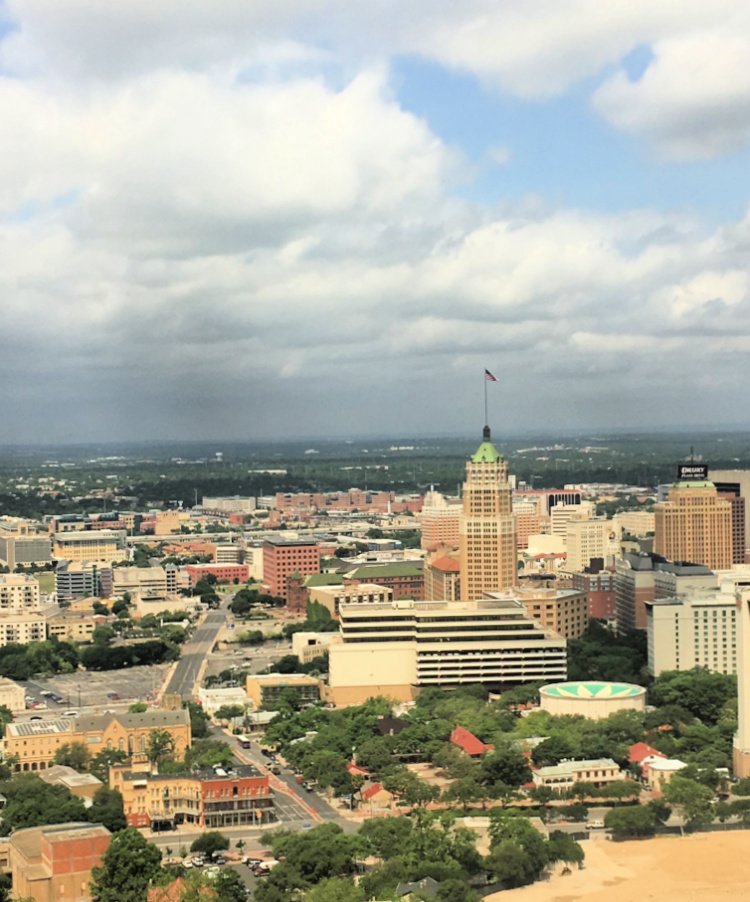 The Alamo
There is no visit to the Alamo City that is complete without stopping at The Alamo itself! Public admission to the Alamo is free, but you can opt to take a guided tour with one of the experts. Discover the battle of 1836 right where it happened. There is also a living history encampment where you can learn about what life was like at The Alamo back then! The Alamo is surprisingly smaller than I expected.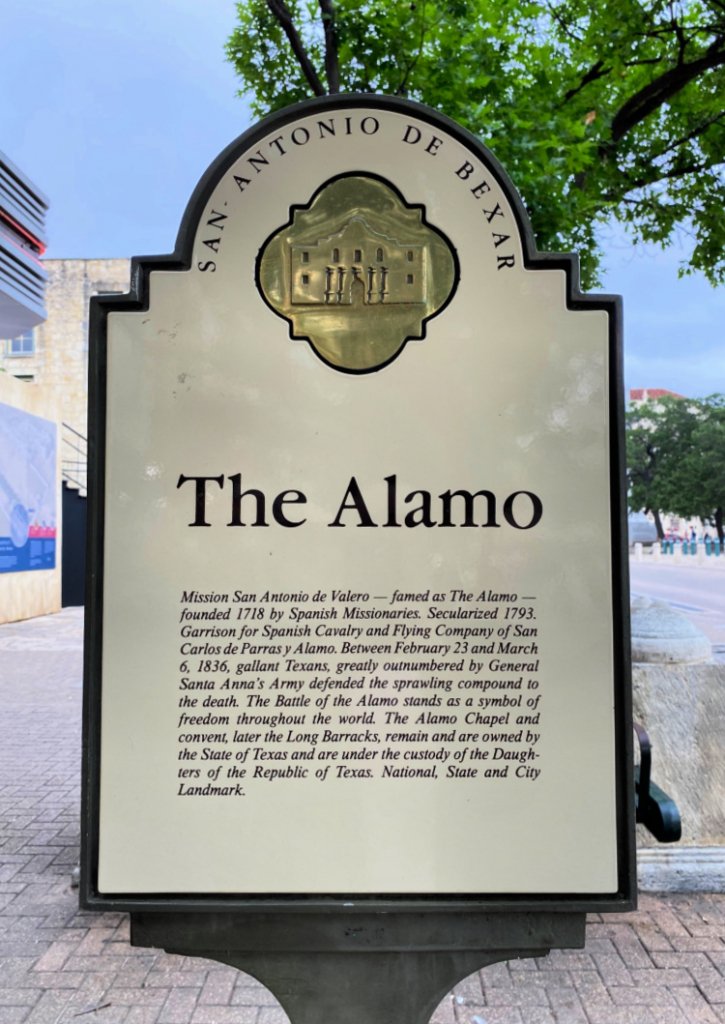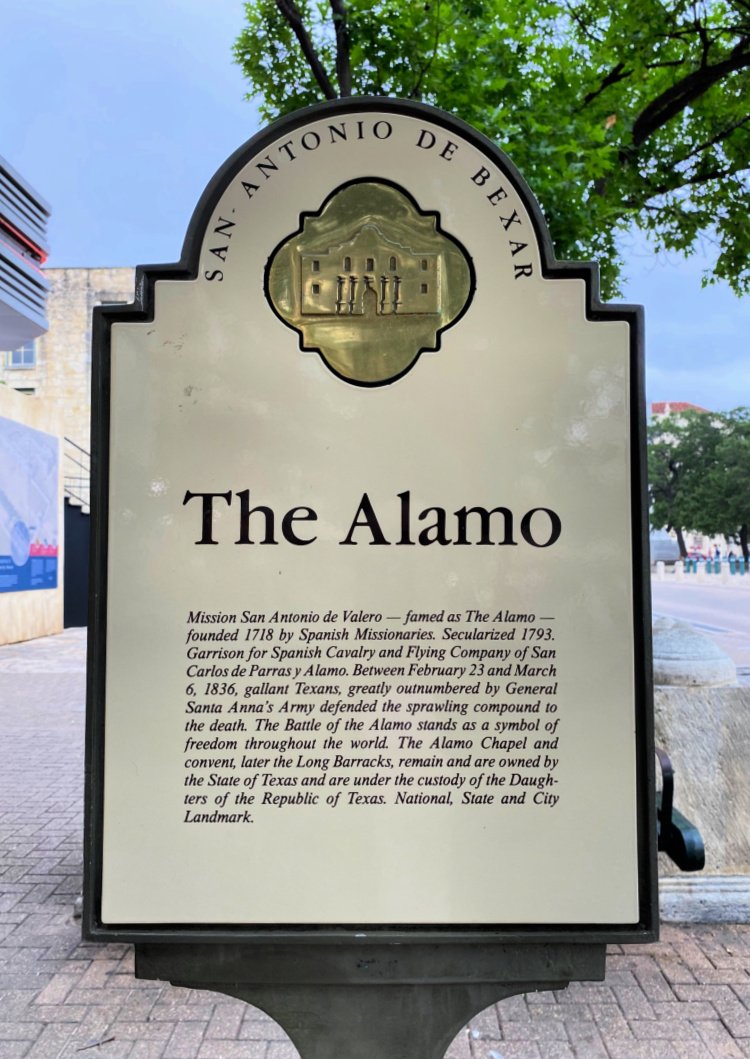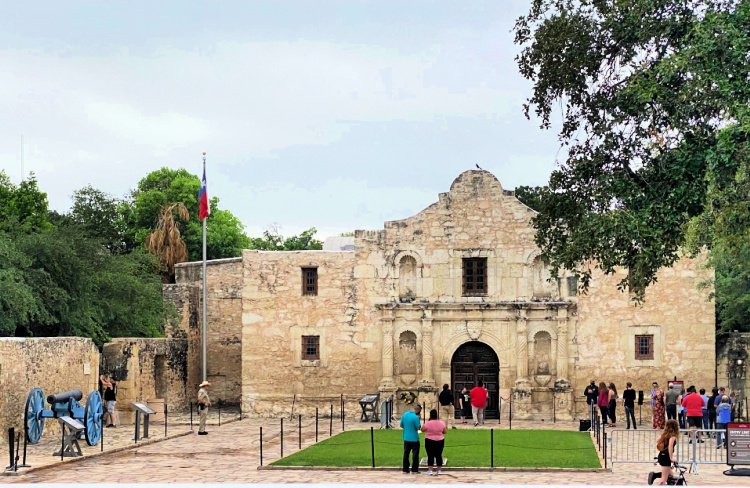 Veteran's Memorial Plaza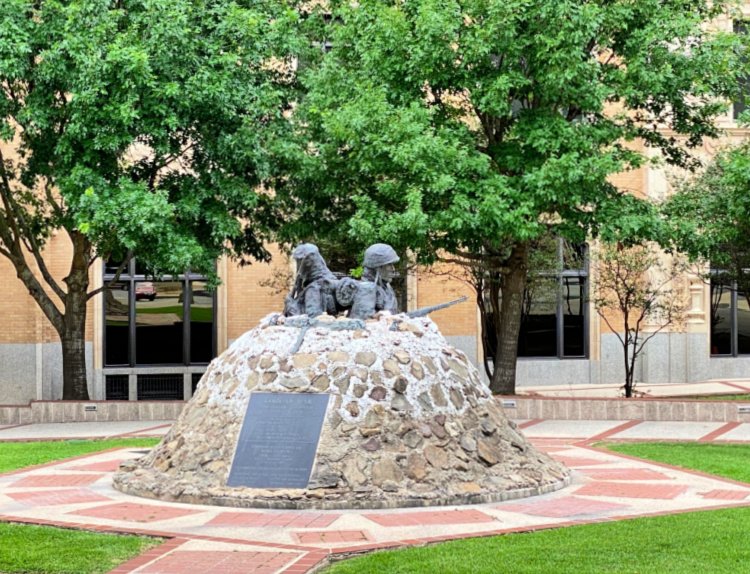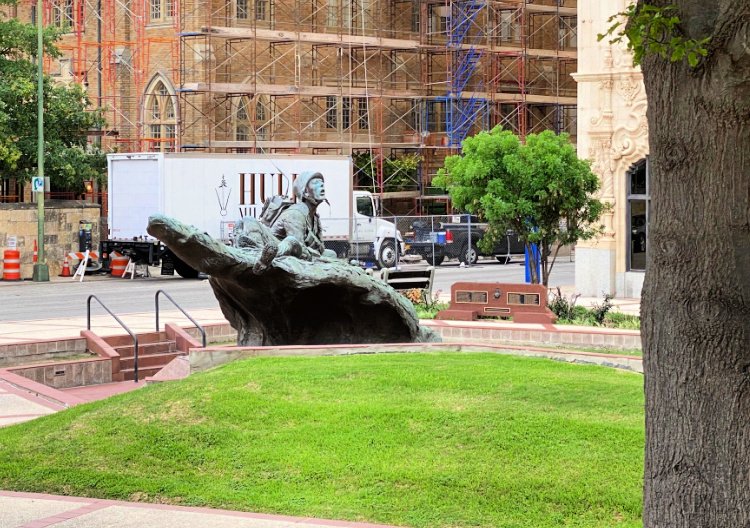 The Pearl District
The old Pearl Brewery is now a lifestyle center with shopping, restaurants, a hotel and residential living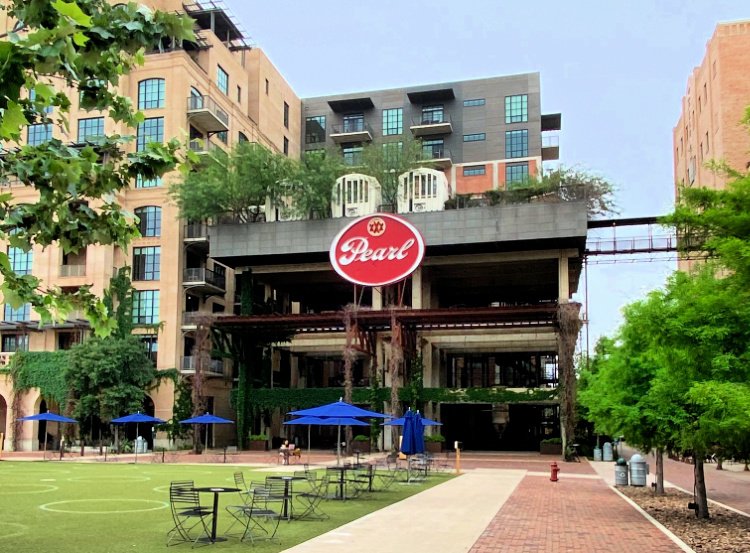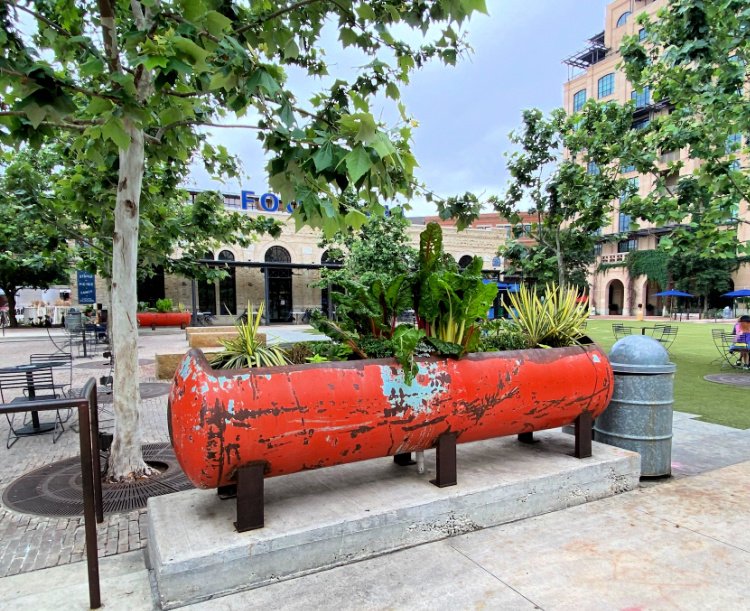 Hotel Emma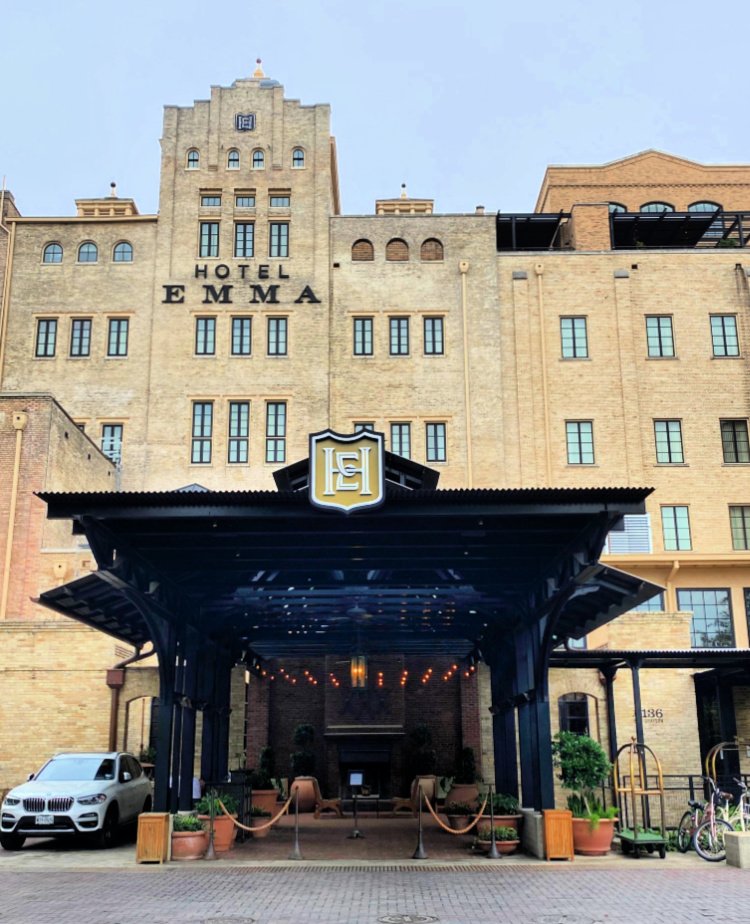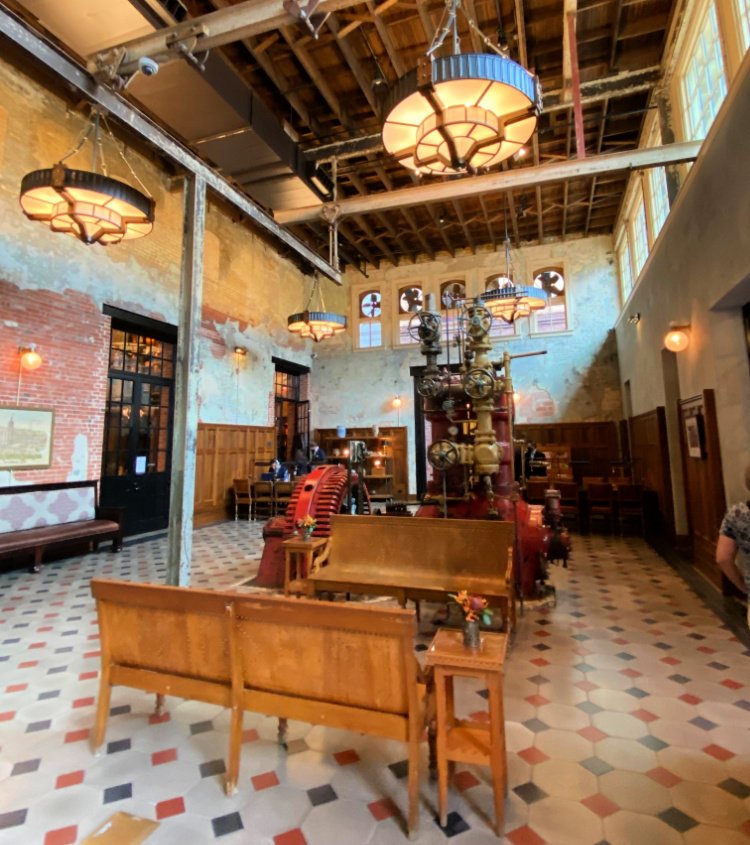 Can we talk about these classic French pastries? And I found out there's several locations around town, and one in Austin.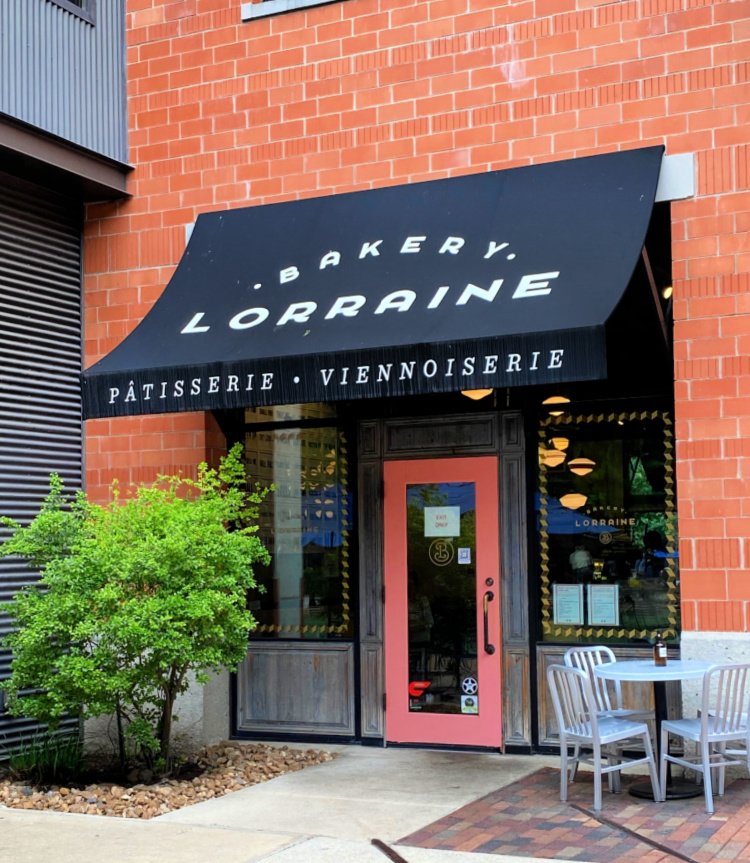 VFW Post 76
The oldest Veterans of Foreign Wars Post in the United States, open to the public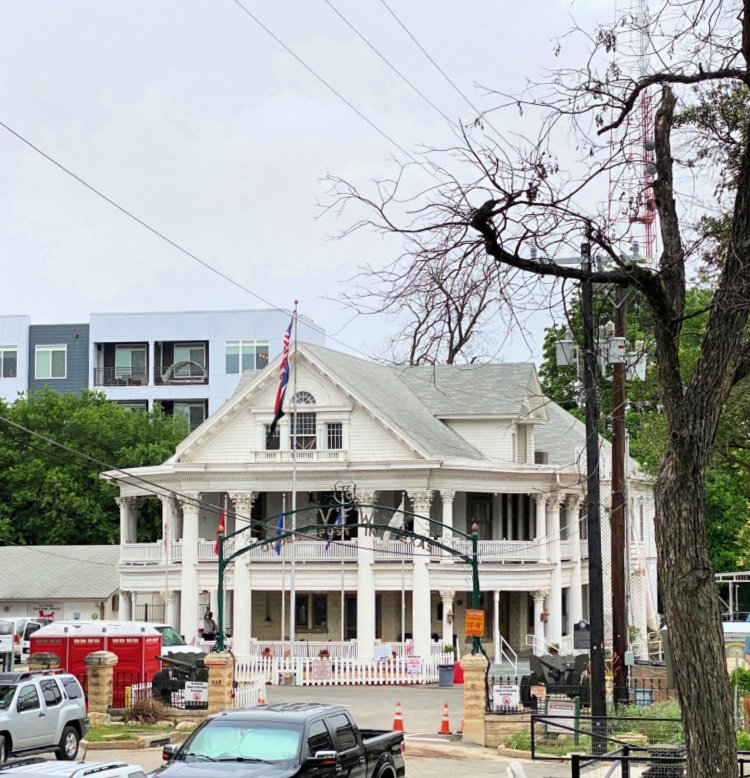 The Guenther House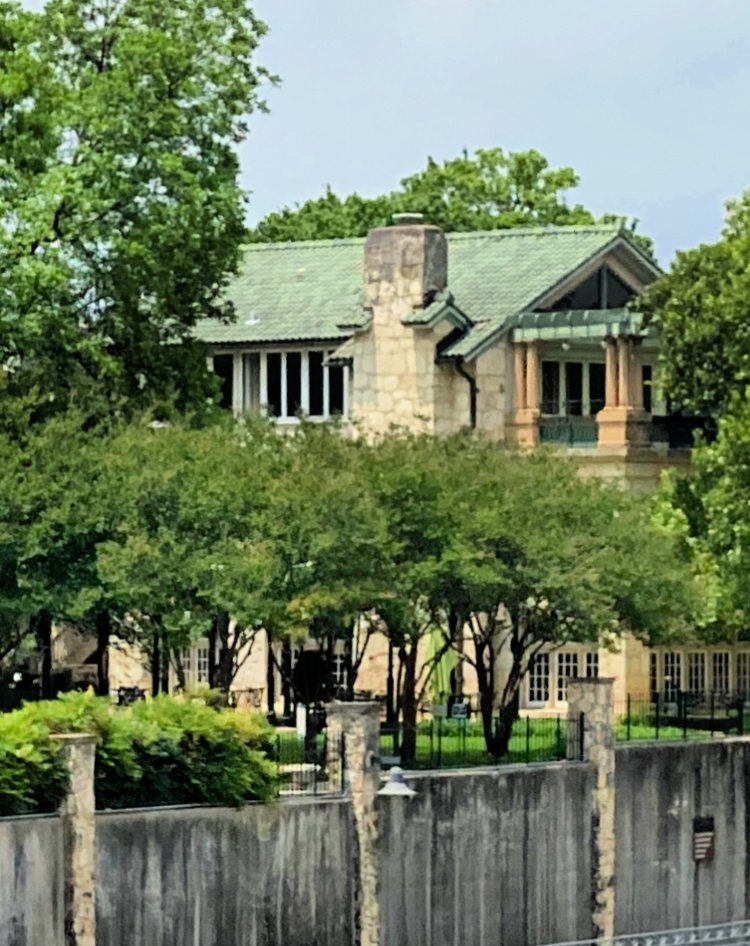 Market Place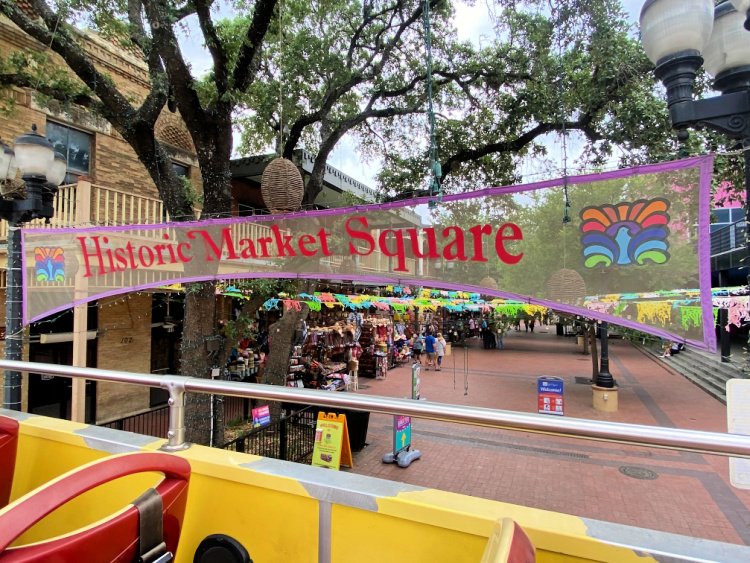 Tobin Center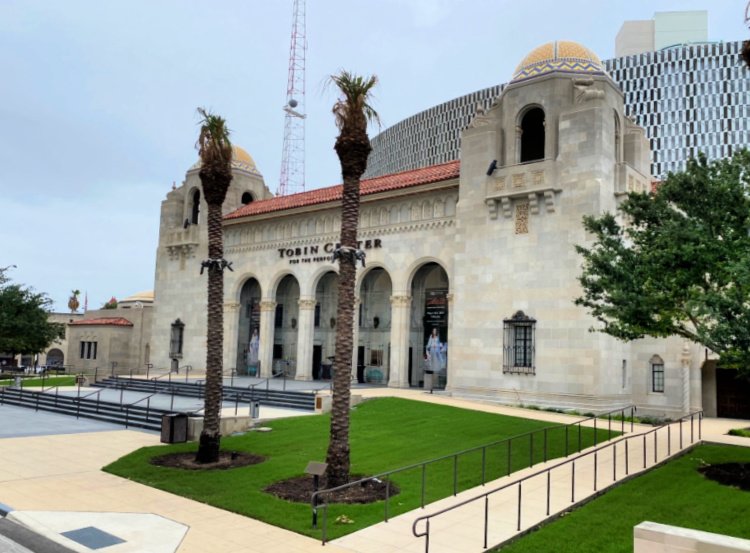 You could see a lot of damage remaining from the unusual ice storm Texas experienced earlier this year.
Many attractions do have an additional cost for admission but check out the TOUR MAP here to make your plans. The beauty of this Hop-On Hop-Off, especially if you are in town for more than one day, you can divide your tour up over the day. Remember, another bus comes along about every 20 minutes.
Some changes are coming to the area over the next few years. We were told that the area around The Alamo was going to become a pedestrian walkway area so adjustments to the tour route may be changing also.
Also a second Riverwalk area is being constructed as more of a green space with not any of the commercial businesses located along it.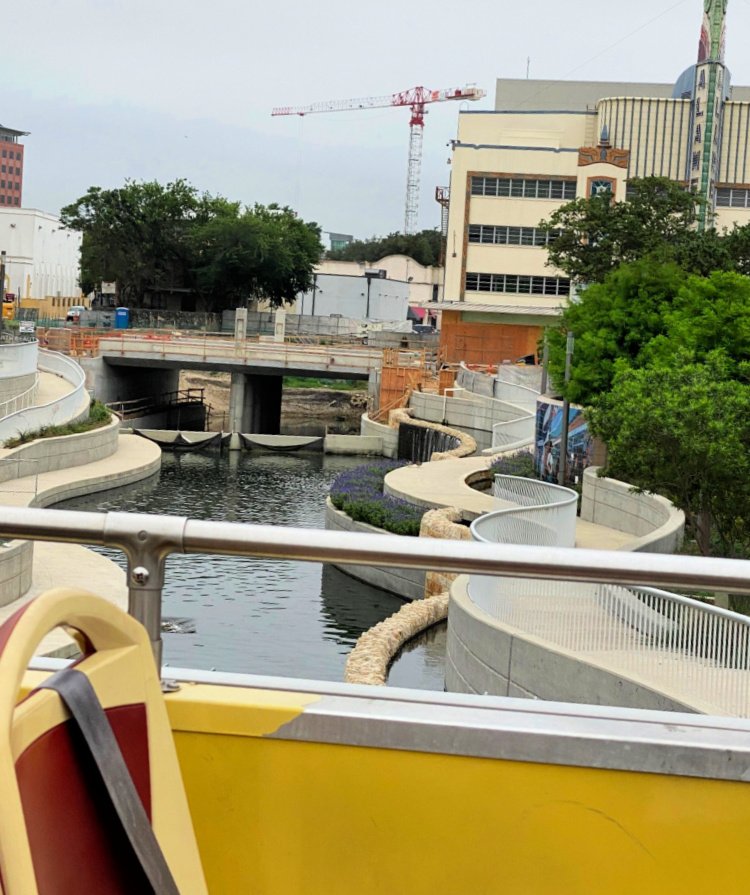 Changes to a city is a reason to make a visit every few years.
We stayed at Hotel Valencia, read about OUR STAY. The City Sightseeing Bus stopped at the corner by our hotel so that's another great reason to consider Hotel Valencia when visiting San Antonio.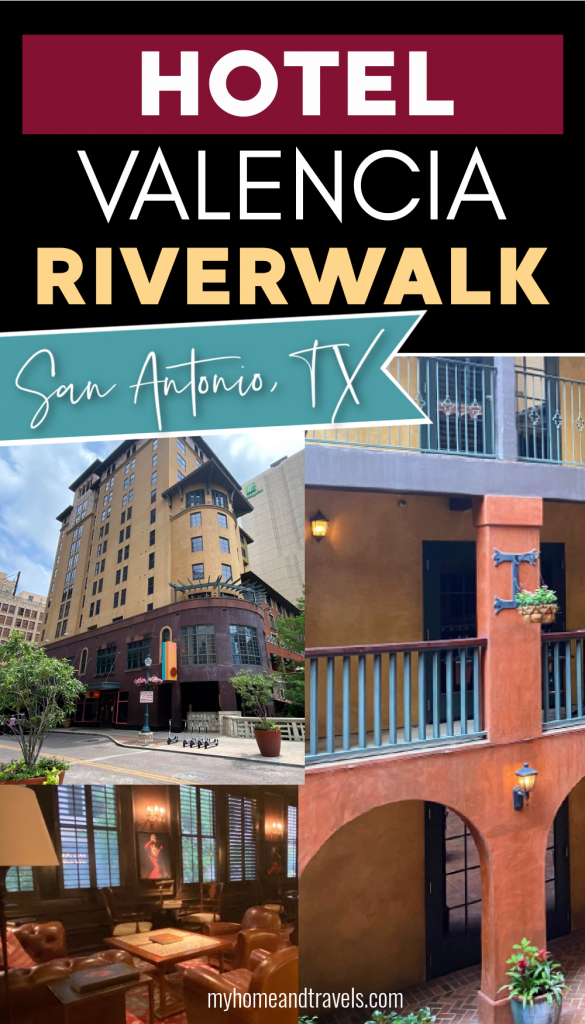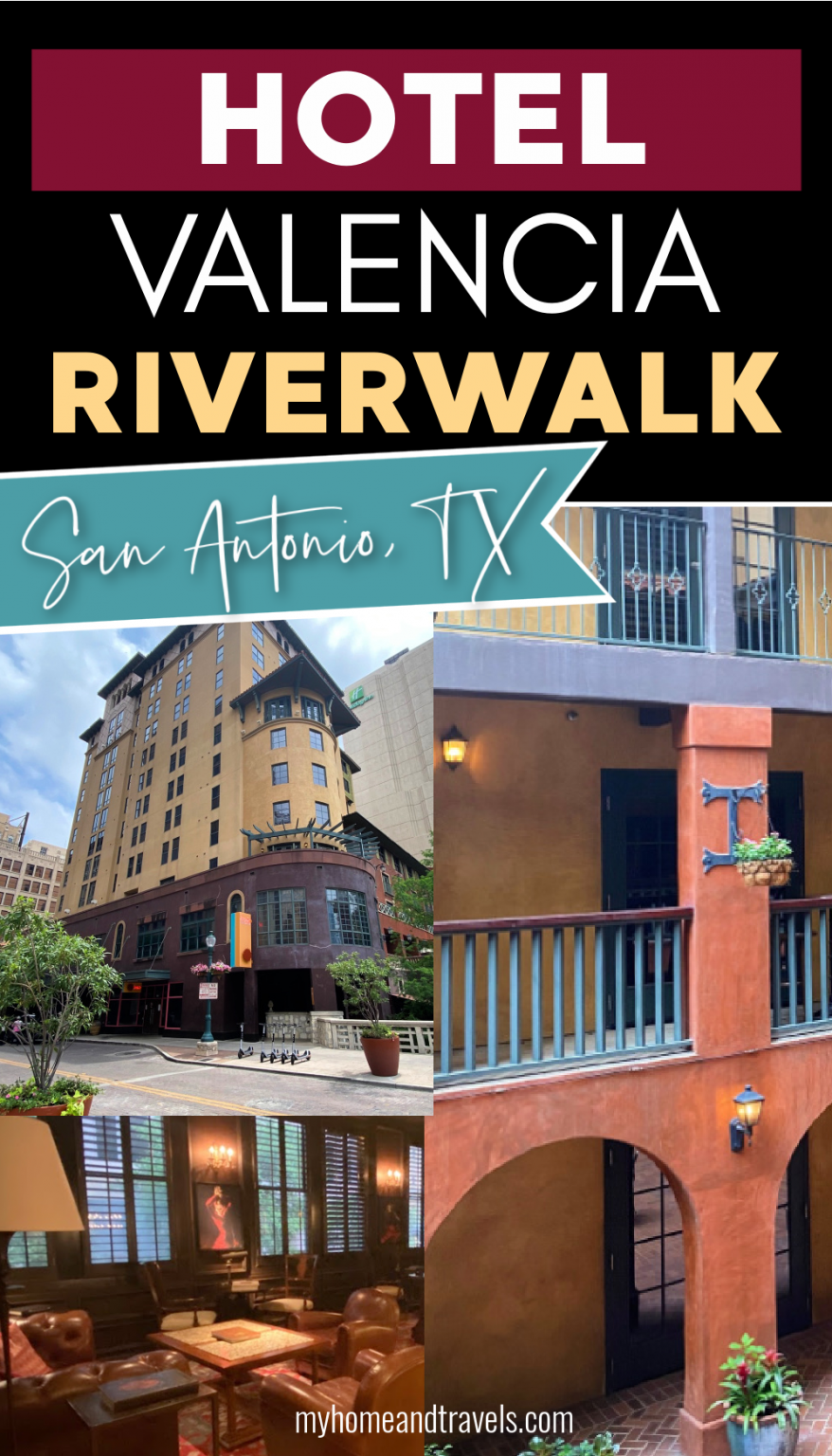 You will also find CITY SIGHTSEEING TOURS in many cities around the world. We have done the tour in New Orleans and Toronto in the past. I'm hoping for New York, Philadelphia and Miami within the next year.
I've included affiliate links to Amazon for you to find some products easier. I may receive a small commission, but the price is the same for you. It just helps my blog out.
Happy Travels,
Rosemary