Will I ever get my kitchen done? Yes – sooner than later. Between a 2 week cruise and all the holidays, then a few scheduling problems, it's getting back on track.
I'm glad to say at least one project got done this week – although small, it was important to me and took planning. You know how much I like to cook, so having these in order was a must.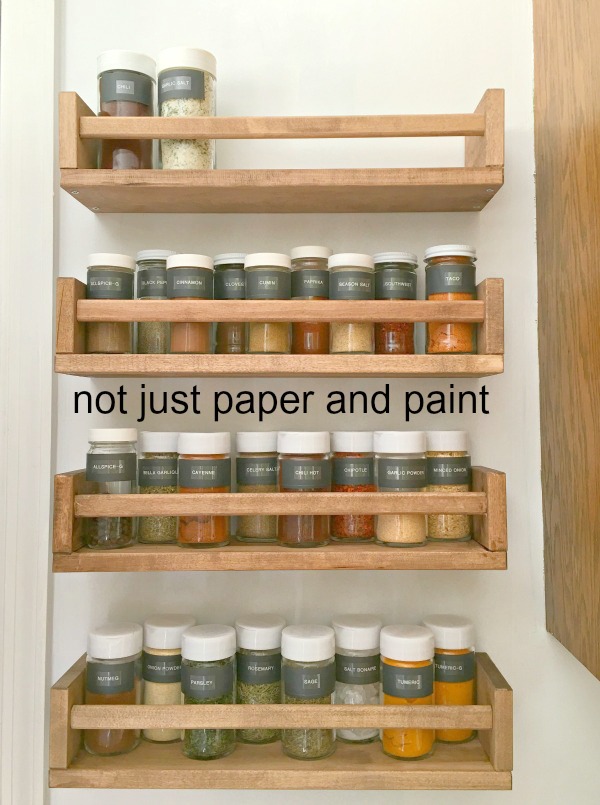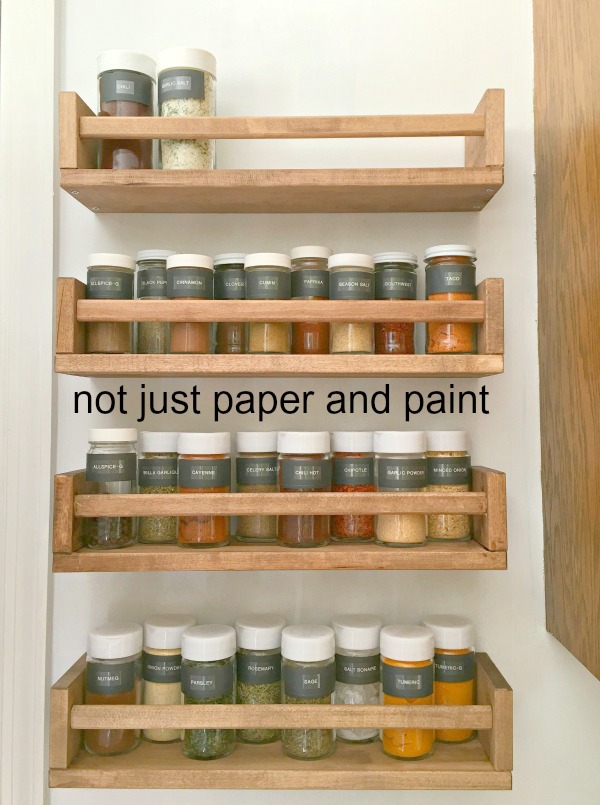 New floor down last week which looks great – look for details on this soon.
As part of getting my kitchen done and some decluttering-organizing, I knew something had to be done about the spices. I have so many I love to use and others are rather random but stuck in the pantry shelves I would sometimes forget what I had or couldn't find them.
There was the space between a cabinet and pantry door just right for this. I had shopped around for the perfect spice rack and it didn't exist so I thought I would have to build one.
But, after a trip to one of my favorite stores – IKEA – my problem was solved. And it was probably as cheap, or cheaper, than building one. Not to say much easier too. These are only about $4 each. They can hold two rows of smaller spice jars, or even pint jars if I need to add them later.
With the jars I had, 4″ between worked. I had purchased several new jars at Fresh Market but had some previously so decided to use what I had and just purchase a few as needed. Budget was always in mind.
Now for the labels. With a trip to craft stores, and with the number of labels I needed, it was going to cost about $15 just for the chalkboard look. Again, budget in mind so I decided to make my own from chalkboard vinyl already on hand. I didn't make the labels until the shelves were installed so I could check the placement and size.
Labels were attached to each bottle.
I'm loving having the spices on the outside of the pantry. It will make it so much easier to grab what I need while cooking. I left room to add as needed. Although I try to use fresh when available, that doesn't always happen so dried is the next best thing.
One down – ????? to go. But I'll keep you posted.
What's some of your projects on your to-do list?