Since summer is starting to come to a close, I figured I should share My Living Room Summer Refresh Going Minimal with you. Most of the time I'm a more is more person but with summer I was wanting to go a bit lighter in the decor. I'm actually hoping maybe I can become more of a minimalist with things as having downsized and trying to reduce my storage bill.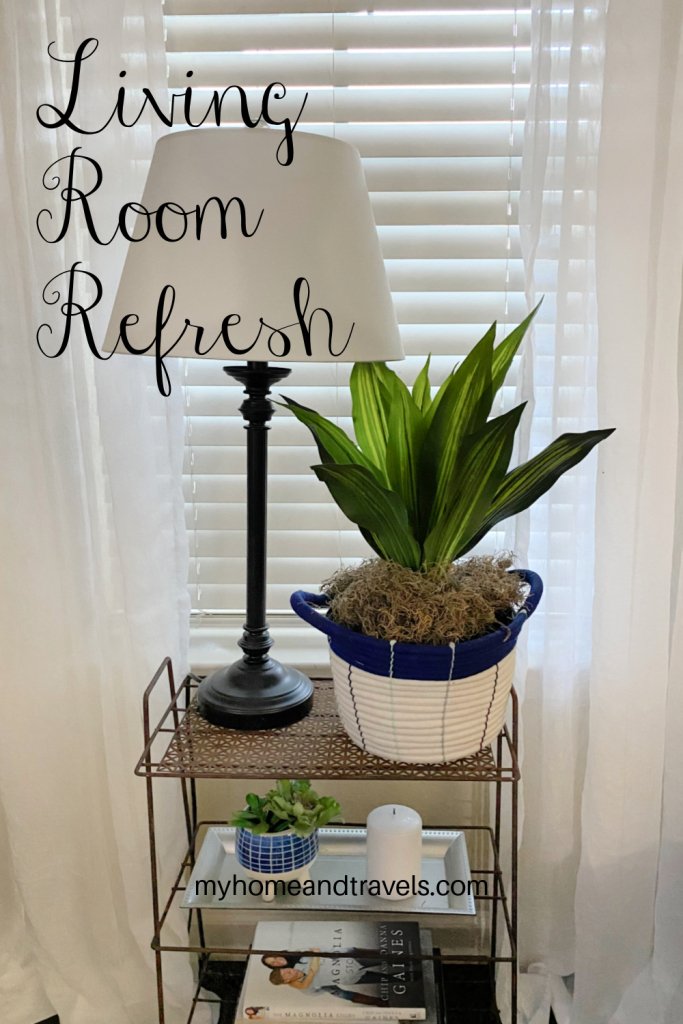 If you saw my recent post about MY MODERN CHINA CABINET MADE WITH IKEA SHELVES my entertainment center was made with the same types of cabinets and doors. An added piece of shelving from Home Depot was added to make a topper.
My Living Room Summer Refresh Going Minimal
Before Entertainment Center
I didn't think anything was wrong with it, but wanted a lighter look. Removing and rearranging a few of the items, helped me get this done.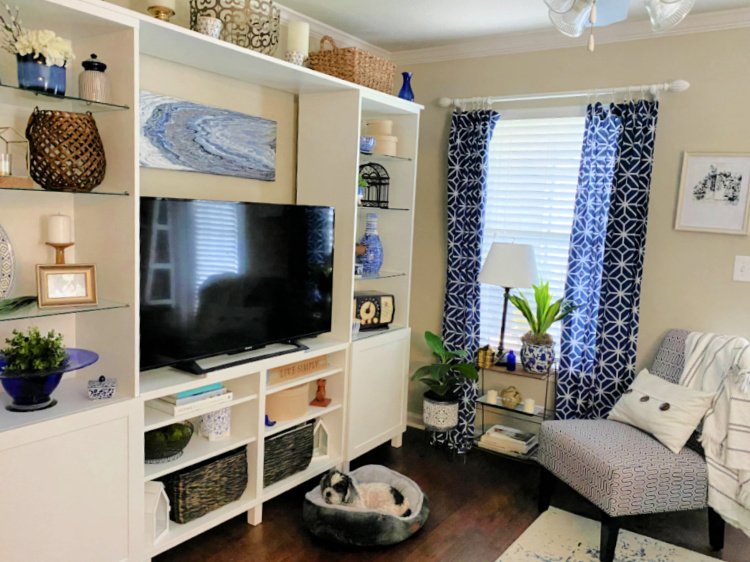 After Entertainment Center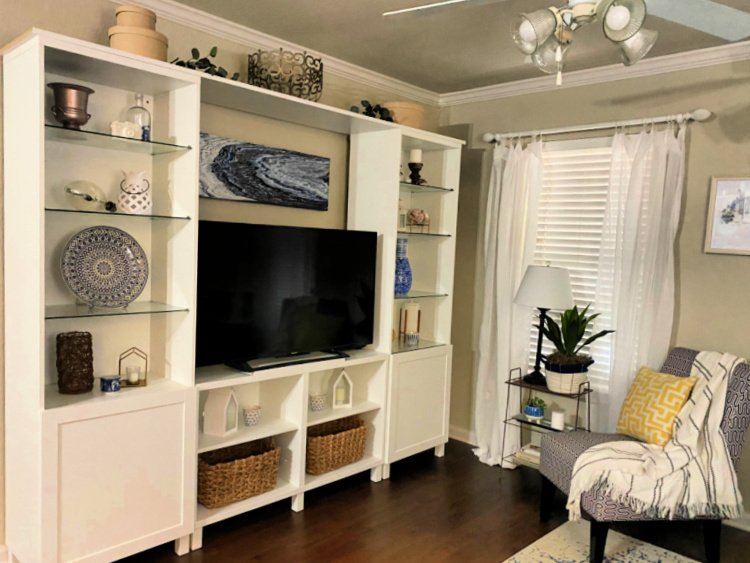 A couple of new pieces were added.
This giant light bulb, was picked up during our recent trip to Texas and CANTON, THE WORLD'S LARGEST FLEA MARKET.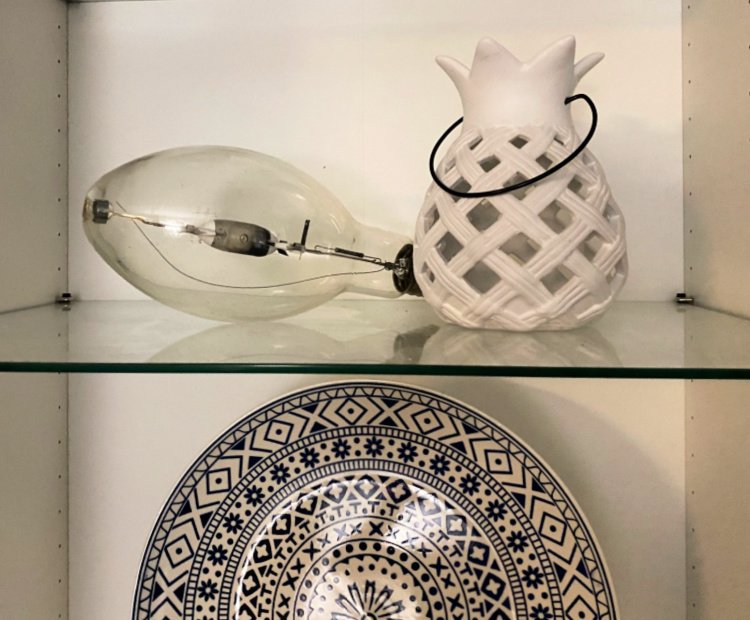 This light wood bowl came from Magnolia Market. I wanted to add lighter woods and thought this bowl was perfect. I tend to buy things like this and Christmas ornaments on a trip instead of typical souvenirs or T-shirts.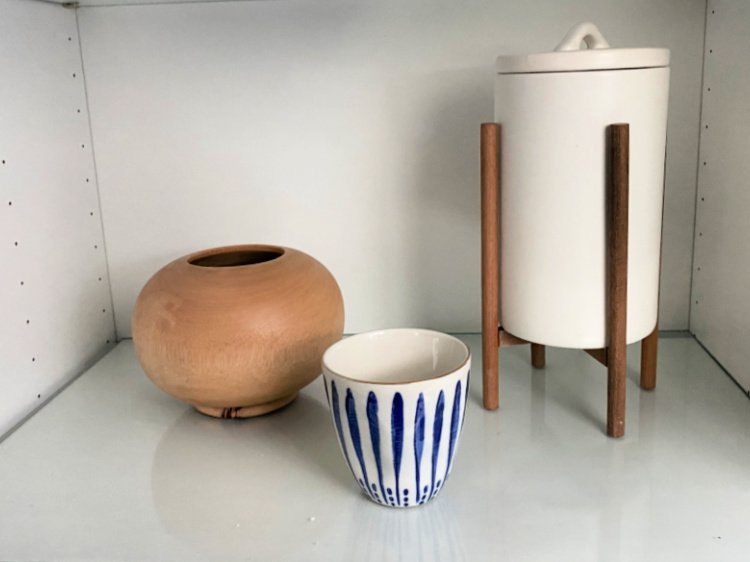 An advantage of less stuff in the shelves, less to dust.
A Few More Changes In My Living Room Summer Refresh Going Minimal
Changing my (faux) plant to a rope basket instead of planter was a bit more summery looking and changing out to white sheer curtains.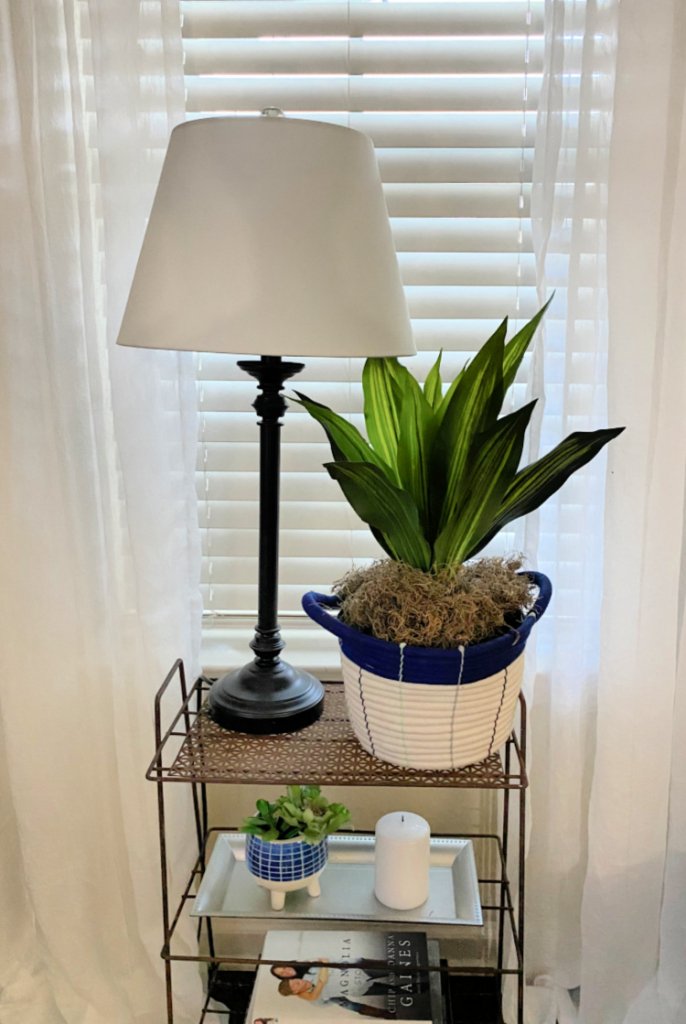 A pop of color like yellow, adds a little brightness in the throw pillow. I have found it hard to find good yellows. Most tend toward the mustard too bright for my use. This was one I had from a patio set a few years ago.
Before Seating Area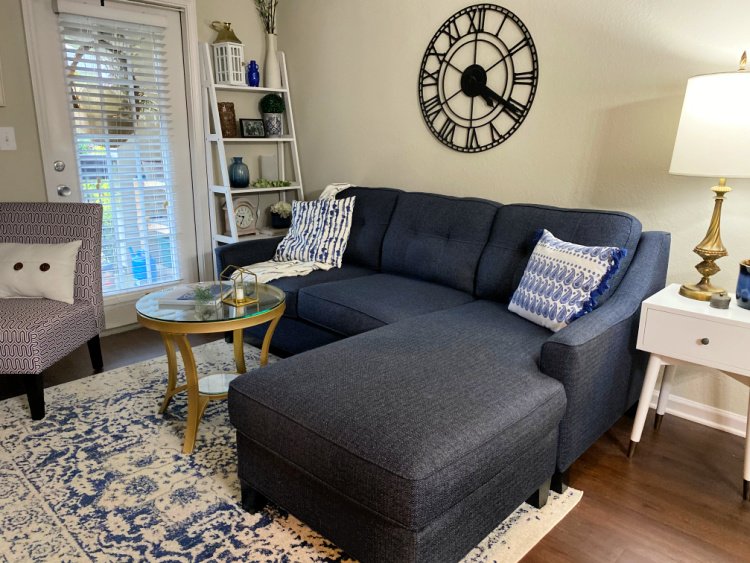 After Seating Area
Since it's a fairly small area, not a lot can be changed. I'm still working on finding what I really like over the sofa.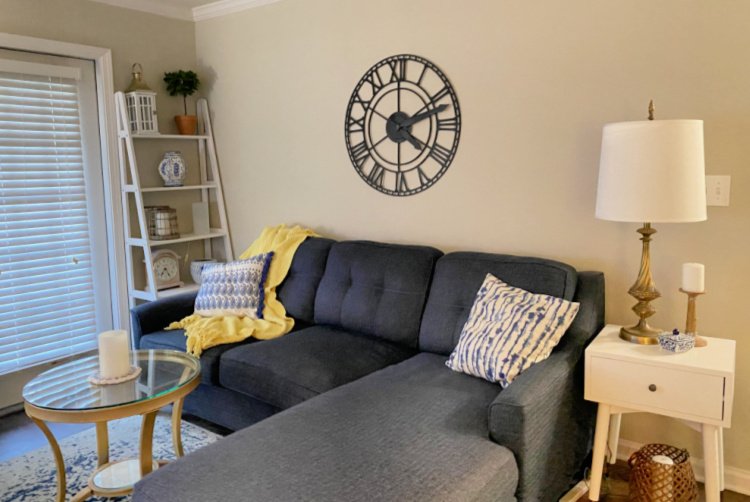 Dining Room Refresh
After doing a minimal look, at least for me, in the living room area, I went back to the china cabinet. Remember how I shared how I MADE A MODERN CHINA CABINET WITH IKEA SHELVES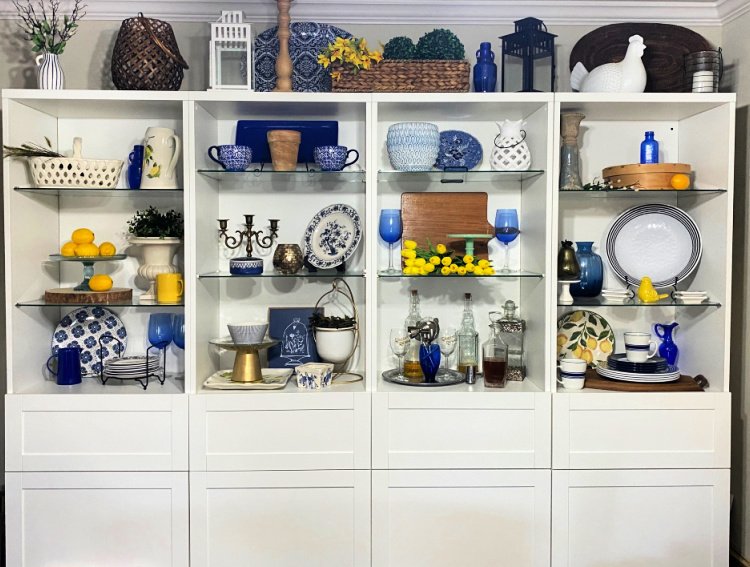 Removing several items let me highlight more blue and yellow, including a few favorite "lemon" pieces.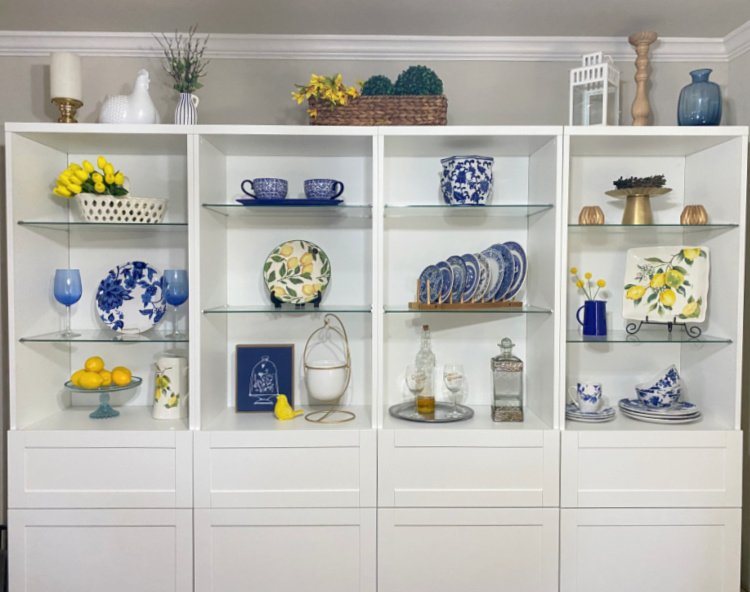 Are you a more is more, or less is better? So far I'm loving the less look but have to think when the holidays come around if I can not fill the shelves with pumpkins, cotton and leaves.
Thanks for following along.