Christmas in July Tablescapes is a great place to start planning for the holidays. One of my favorite things to do at Christmas, and really anytime, is setting a pretty and festive table. You will even see below how you can bring out your wedding china and use it for Christmas, even if it's not red and green. Think about too, having a set of basic white dishes lets you have unlimited possibilities when decorating a table. I always recommend having white dishes, and they don't have to be good ones. Pick them up from Amazon (see a few ideas below), WalMart, or even Dollar Tree.
If you aren't making Pinterest Boards for all of the holidays, now is a time to start.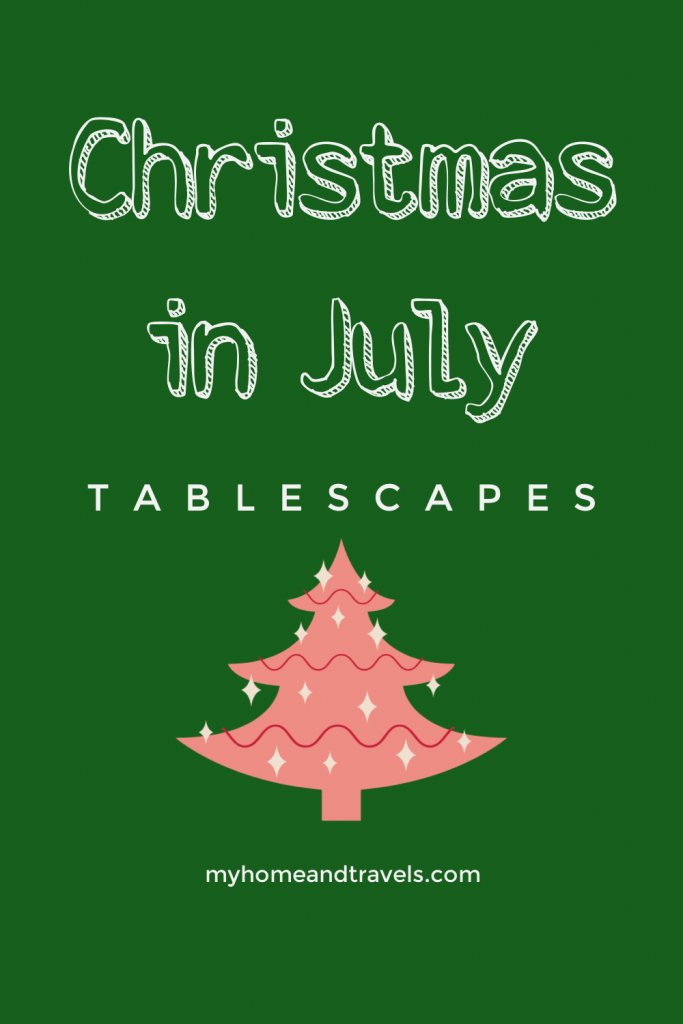 Many times you might think decorating a table, whether it's your formal dining, a side table, your kitchen table, can all be decorated for the holidays without actually "setting" the table. A lovely centerpiece, a collection of candle holders, or a bowl of pine cones makes the table festive.
Stack your plates or bowls to grab for a quick meal of soup or takeout. Not everything has to be formal. You want to gather and make everyone feel welcomed. It's not about the dishes.
A couple of tables from last year
DECORATING A CHRISTMAS TABLE WITHOUT CHRISTMAS CHINA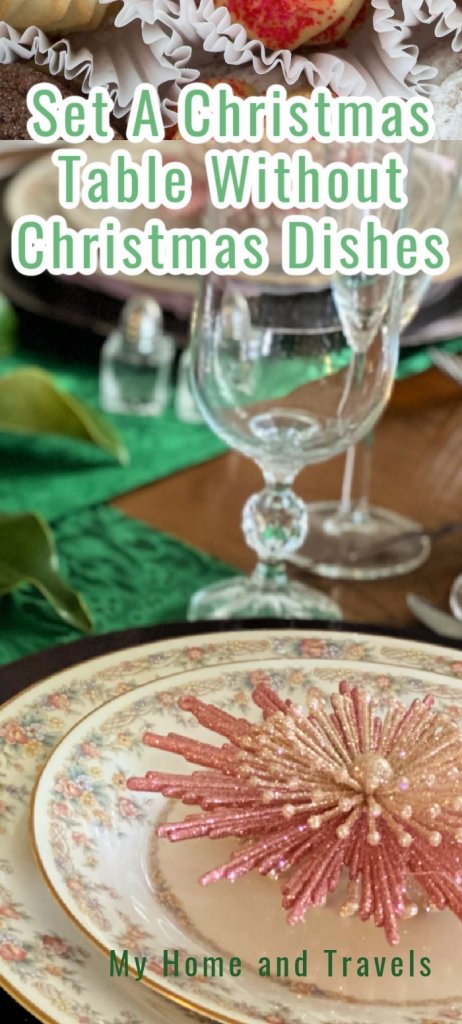 Many don't think of pink for Christmas, but use what you have. As you can see, I found some simple ornaments at Hobby Lobby to help with the decor.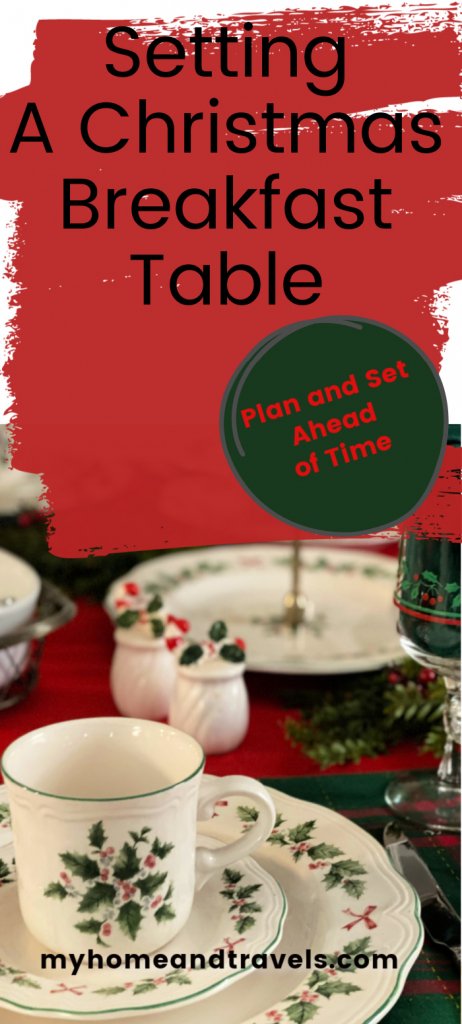 Planning ahead at anytime, but especially during the busy holiday seasons, is a life saver. Start thinking now what you have or maybe what you need to pick up before all of the holidays, even Thanksgiving. Start looking online, thrift stores, or Dollar Tree.
Many stores are putting all of their Fall and Christmas decor and craft items out now, so if you see something you like, GET IT. If you wait til November, it will be gone.
Click on any of these links for more ideas – you will be wishing it was time to decorate for Christmas.
Christmas in July Tablescapes
FOLD A NAPKIN INTO A CHRISTMAS TREE
A FARMHOUSE TABLE FOR CHRISTMAS
RUSTIC CHRISTMAS TABLE DECORATIONS
Coming up later this week – All things Christmas – Food and menus – crafting – planning and organizing – desserts – and more decor.
Have you started plans or getting together ideas for all the holidays and Christmas?
Do you have a theme or color in mind? I'm going with blue and white – I wanted to last year but just didn't get it together.
Make sure you check out and follow all of us for more ideas.
MERRY CHRISTMAS IN JULY