Crock Pot Dinner Ideas For The Whole Family
Are you looking for some simple crock pot dinner ideas for the family to enjoy? This list of simple recipes will have you warming up that crock pot and gearing up for a great meal.
All of these recipes are hearty and packed full of flavor. You can easily create these and have them ready for dinner for great meal options to have during the week.
Make sure you are saving all of these ideas to Pinterest for later.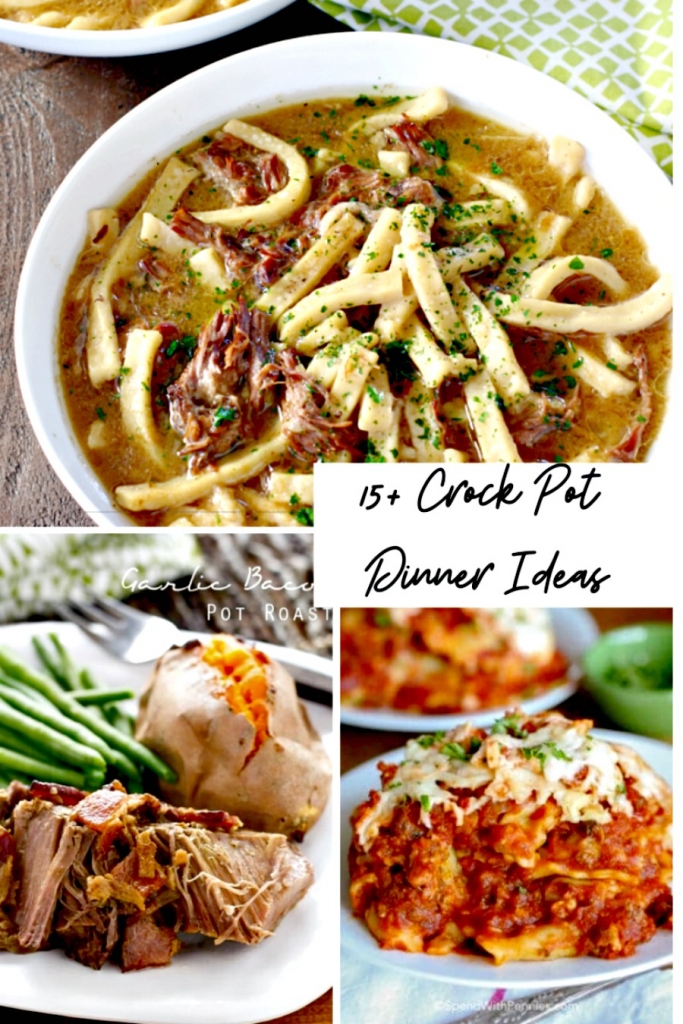 Planning a Crock Pot meal also will keep the oven off during the hot summer days.
The other reason that crock pot meals are wonderful to make is that they make awesome leftovers as well. You can easily store them in the fridge for later or even freeze them, too.
Crock Pot Dinner Ideas For The Whole Family
Here are some simple ways that you can easily whip up dinner for the whole family to enjoy.
Slow Cooker Green Chile Pork Tacos by Who Needs a Cape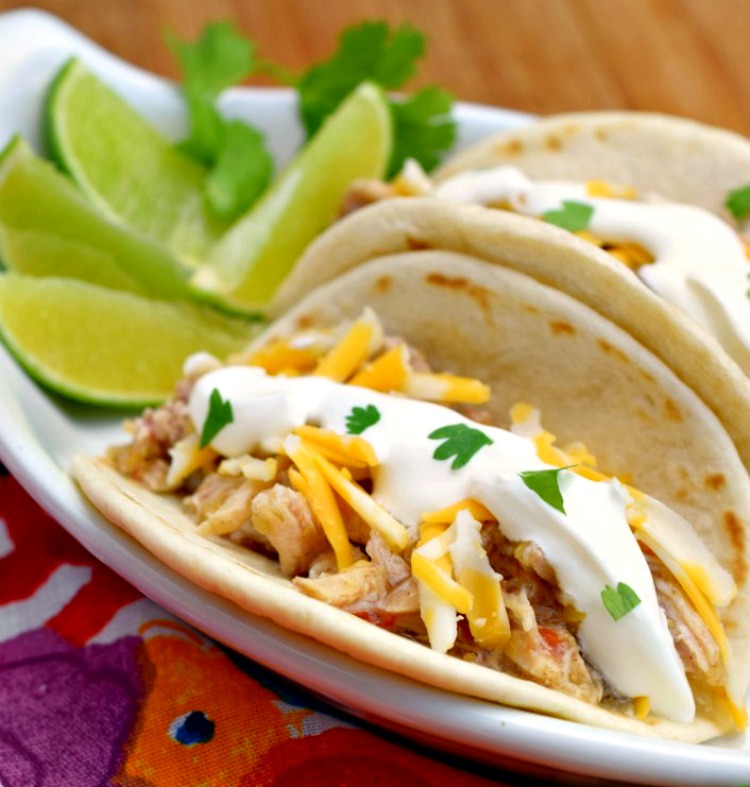 Tired of your typical Taco Tuesday? You're going to love this fun twist!
Lazy Day Crock Pot Lasagna by Spend with Pennies
What better way to end a lazy day than with a heaping pile of homemade lasagna?
Slow Cooker Chicken Noodle Soup by Savory Experiments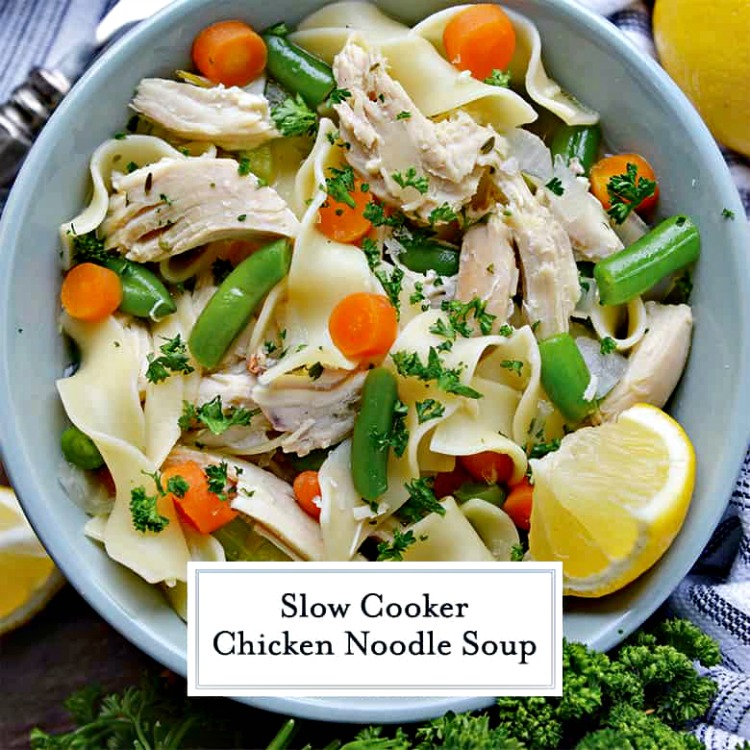 Homemade chicken noodle soup is perfect for any time of year.
Crock Pot Italian Beef Sandwiches by Centsless Meals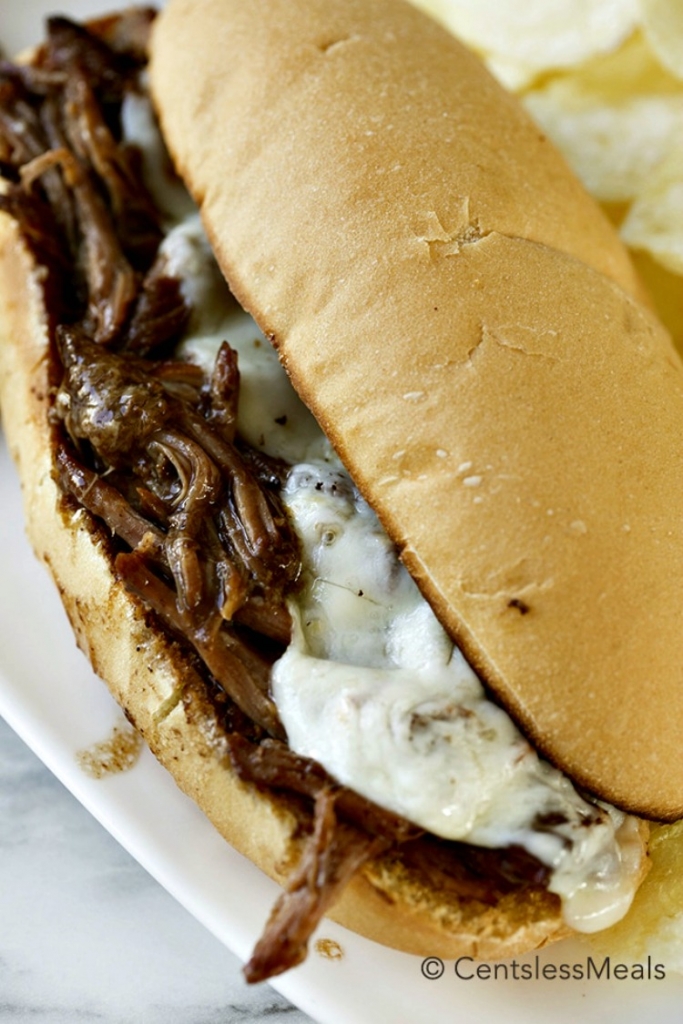 Making the meat for sandwiches in your slow cooker is a simple way to cook in bulk.
Slow Cooker Beef Stew with Root Vegetables by Plating Pixels
If you're looking for a simple soup that you can easily add veggies to, this is the one for you. It's a great way to get more veggies in the tummies of your family!
Rustic Slow Cooker Stew by Happiness is Homemade
This homemade stew recipe is certain to take you back to your grandma's kitchen.
Creamy Crock Pot Taco Chicken by The Pinning Mama
Check out this creamy soup. It's so simple to make and packs quite the taste.
Slow Cooker Garlic Bacon Pot Roast by Tastes of Lizzy T
Don't forget the bacon! This recipe certainly doesn't!
Slow Cooker Rosemary Chicken with White Beans by More with Less
If you love the taste of rosemary, this chicken recipe is going to have you over the moon. Add in some beans and you've got quite the meal.
Crock Pot Honey Maple Pork Tenderloin by Creations by Kara
The combination of honey and pork are a match made in heaven.
Slow Cooker Beef and Noodles by Love Bakes Good Cakes
Is there anything better than a giant bowl full of beef and noodles? I think not.
Slow Cooker Pork Chops with Gravy by Pink When
Just when you thought you didn't need gravy, this recipe comes along.
Slow Cooker Beef and Broccoli by Kleinworth and Co.
With this recipe in your wheelhouse, you're never going to have to order takeout again.
Spicy Slow Cooker Bean Soup by Recipes from a Pantry
What I love most about this delicious bean soup recipe is that it really does have a great taste.
As you can tell, these slow cooker recipes are the perfect addition to any busy schedule. There's nothing better than relaxing at the end of a long day and realizing that the majority of dinner is already done and ready for you!
Do you have any other crock pot recipes that you'd add to this list?
More recipes to consider:
I've included affiliate links to Amazon for you to find some products easier. I may receive a small commission, but the price is the same for you. It just helps my blog out.
Happy Travels,
Rosemary