Now that Christmas Day is over, let's think a little about New Years. Have you heard it's good luck to eat black eyed peas on New Years Day? Is it a Southern myth? A superstition? Well, I eat them and have found a new favorite way to prepare them. Black Eyed Peas Made Easy In The Crock Pot is the way.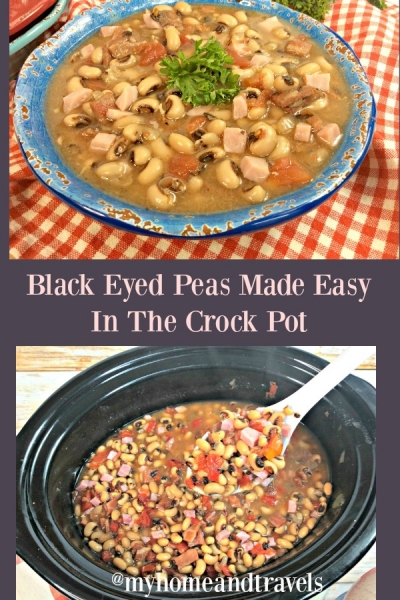 I'm one who doesn't really believe in superstitions, but I happen to love black eyed peas. It's a good excuse for some comfort food after all of the traditional holiday fare we have been enjoying.
Black Eyed Peas Made Easy In The Crock Pot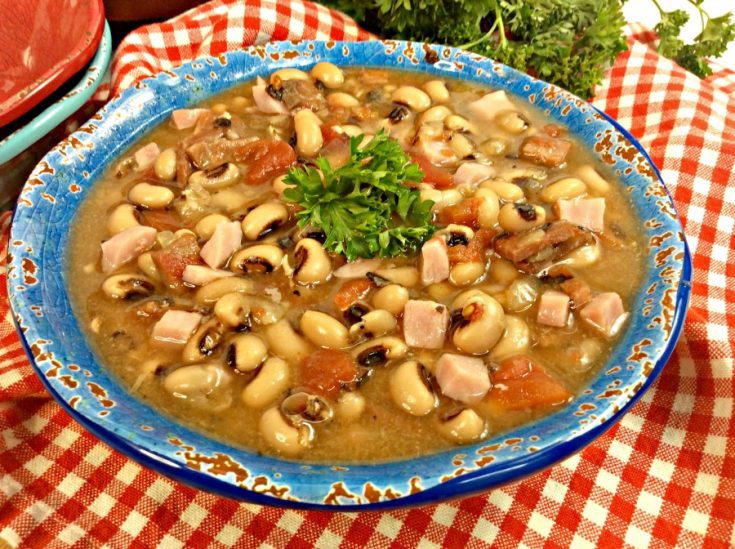 Ingredients
1 medium yellow or white onion, diced
1 Tbsp. minced garlic
1 lb dried black eyed peas
2 C chopped ham
2 cans fire roasted tomatoes
5 Cups chicken broth
1/2 tsp salt
2 TBSP fresh parsley as garnish
Instructions
Soak black eyed peas (At least 4 hrs)
Rinse well after soaking
Dice onion, set to the side
Chop ham, set to the side
Prep slow cooker with a coat of non-stick cooking spray.
Add the onion, garlic, black eye peas, ham and chicken broth in the crock pot.
Put lid on the crock pot.
Cook on HIGH for about 5 hours.
Add your fire roasted tomatoes and cook for an additional 30 minutes.
Salt to taste.
Check to see if fully cooked to your liking.
If not cook on HIGH for 1 more hour.
Garnish with parsley.
Notes
Some may enjoy black pepper or a little hot sauce.
Great way to use up any leftover Christmas ham.
Serve with your favorite side items.


Do you love them at any time of the year or just eat a spoonful for good luck? Do you consider them a side dish or main dish? My normal meal with black eyed peas is to add cole slaw and cornbread. How do you like them?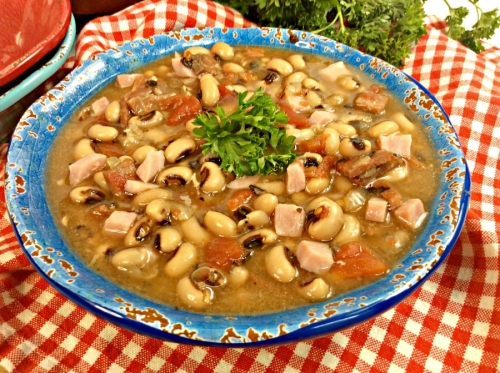 If you have plans to be more organized and have better time management in the New Year, I'm going to be focusing a lot on crock pot recipes to help with this.
Here's a few to try.