An Easy Homemade Taco Seasoning Recipe can be made with ingredients you probably already have in your pantry. Don't limit yourself to just a normal taco with this recipe. This isn't a seasoning just for ground beef which most think of for tacos.
This seasoning is also good for other recipes such as Fajitas, Chicken Nachos, or Taco Soup. I love making my own spice and seasoning mixes so I can control things like being too hot or spicy, or even the salt level.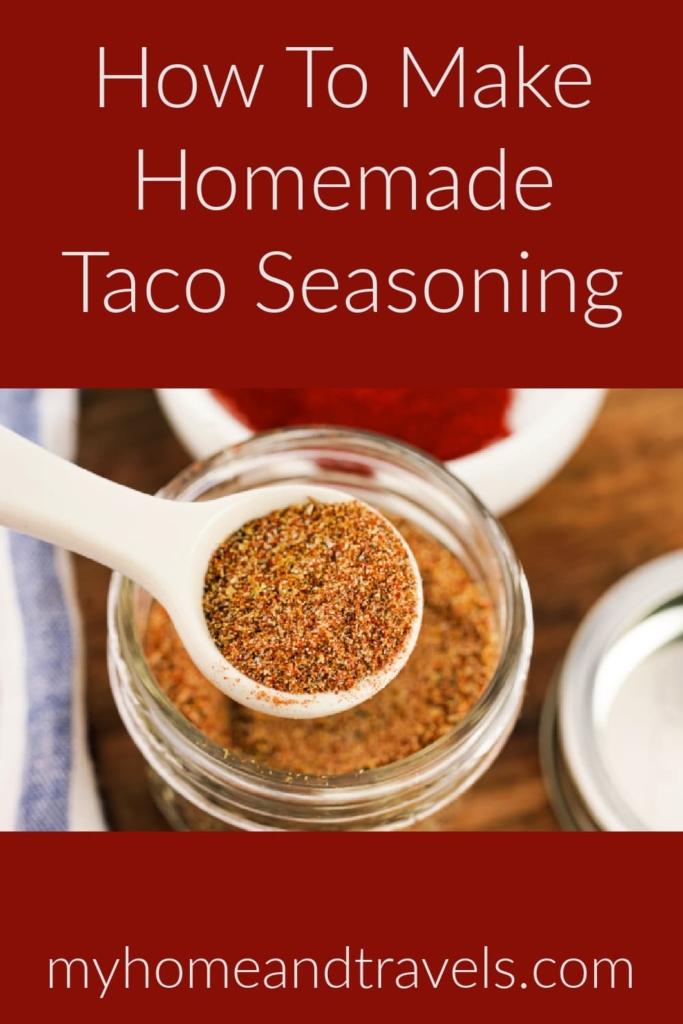 This is a great combination flavors for any of your Mexican or Tex-Mex recipes. Double or triple the recipe to have this on hand.
What you need to make this Easy Homemade Taco Seasoning Recipe
1 Tablespoon Chili Powder
2 Teaspoons Ground Cumin
2 Teaspoons Garlic Powder
2 Teaspoons Onion Powder
1 Teaspoon Smoked Paprika – make sure it's smoked
1 Teaspoon Oregano
½ Teaspoon Cracked Black Pepper – optional for me
¼ Teaspoon Salt
Directions for making an Easy Homemade Taco Seasoning Recipe
Place all ingredients in a jar or bowl and mix well.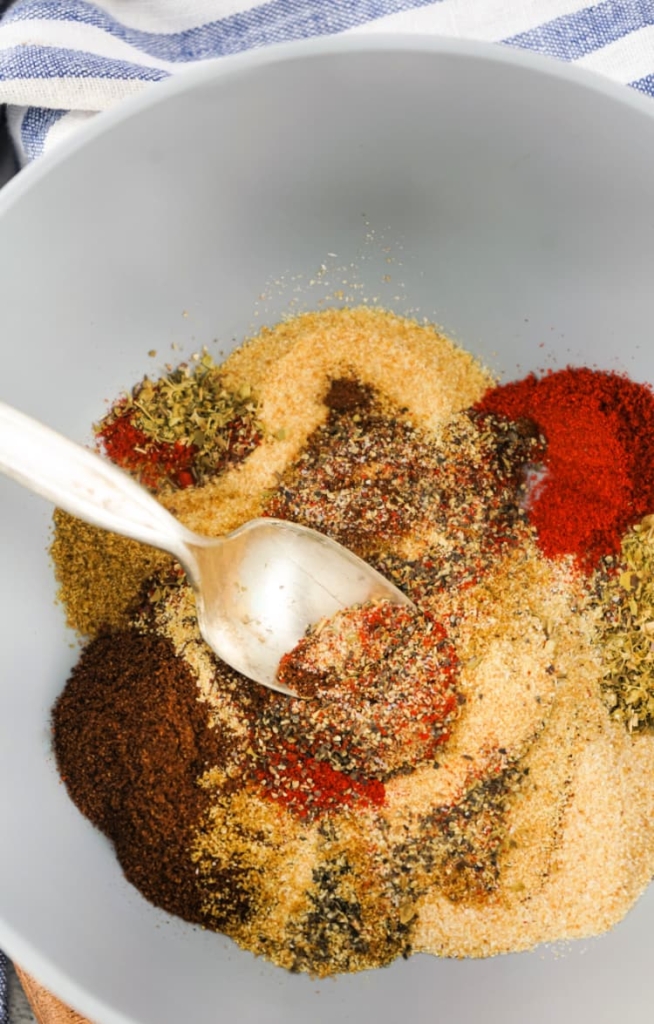 Store in an airtight jar or spice jar.
Can be stored for up to 9 months. Use as needed.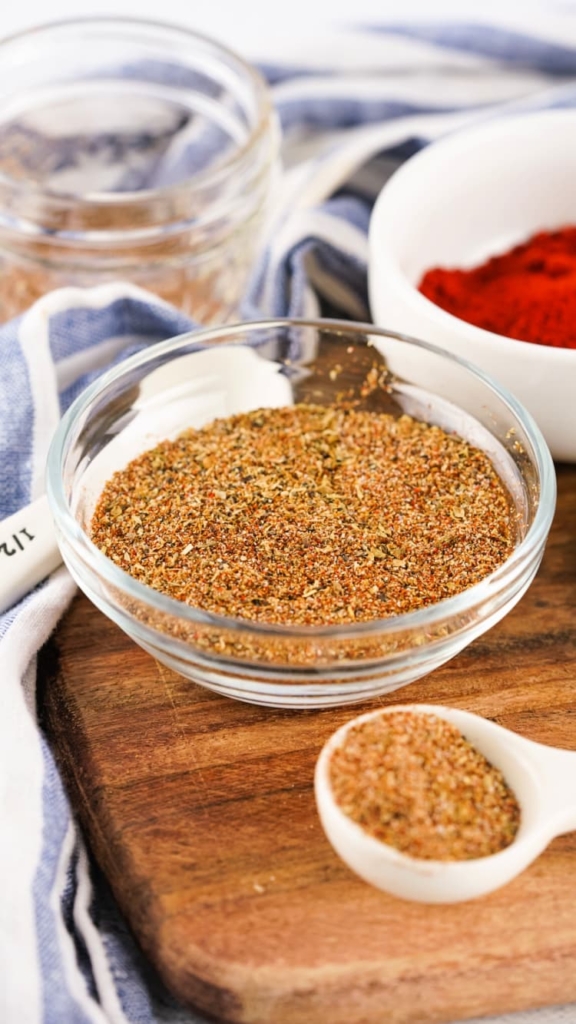 A few extra tips and ideas for the best Homemade Taco Seasoning Recipe
After making the recipe as listed, alter it to your own taste – more or less garlic powder
Want it a bit spicier with a kick – add a dash of crushed red peppers
Did you know you can add a bit of cornstarch to your meat, and it will make the seasoning stick to the meat better for extra flavor.
A packet of store-bought taco seasoning is usually about 3 – 4 Tablespoons.
Start with 2 – 3 Tablespoons of Homemade Taco Seasoning then add more if needed.
Think about what's coming up – the holidays and homemade gifts
This Easy Homemade Taco Seasoning would make great gifts. Print off a list of ingredients and ideas to use and attach to a mason jar. Even decorate it a bit for each holiday.
Keep a large amount of this made up to make a quick gift.
What about a welcome gift for the teachers for Back To School?
Here's a few recipes which would pair well with your Tacos or other Mexican dishes.
Here's a few of my favorite products to use or have on hand in my kitchen.
This site contains affiliate links to products. We may receive a commission for purchases made through these links. Please see our Disclosure Page for details.