Things happen. A trip through Texas had been planned for about 5 months but with the high heat and extreme flooding, we decided to delay this and go to Plan B. It's always good to have a back up plan – things happen. I want to share just a few of our Canadian Vacation Highlights. Look for more pictures and info soon.
Visiting Niagara Falls had been on our list for several years. Then after meeting a couple from the Toronto area on a recent cruise, we thought that would be a great place too. We were so right. I could have stayed a week in Toronto – biggest city I've ever been in – almost 3 million people.
NIAGARA FALLS
Did you know there isn't actually a fall names Niagara? They are Horseshoe Falls, American Falls and the Bridal Veil Falls. This is one of my favorite shots – it's a panoramic taken with my IPhone. American Falls on the left and Horseshoe Falls on the Right.

It's truly amazing to see these, especially up close as we did the Maid of the Mist. This takes you as close as you can get, except maybe those who have tried going over it in a barrel.
Because you are given ponchos, you don't get as wet as I expected.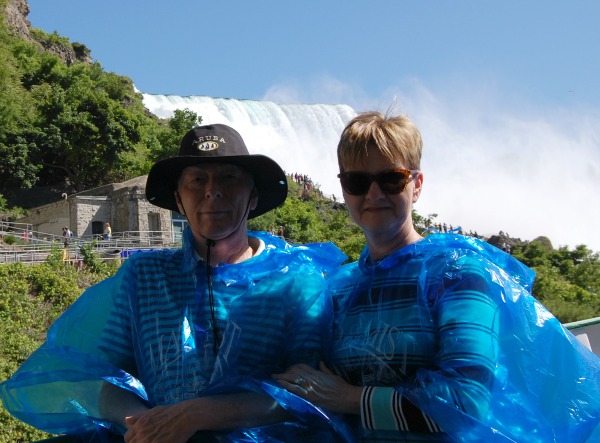 Although the spray from the falls felt like a shower it was an amazing adventure.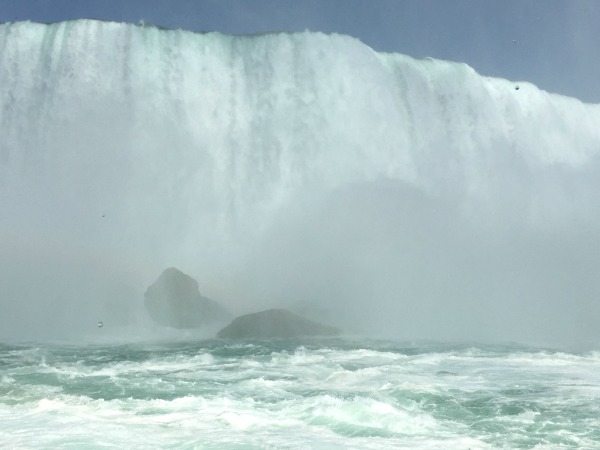 This was taken from Skylon Tower showing just how close you get to the falls.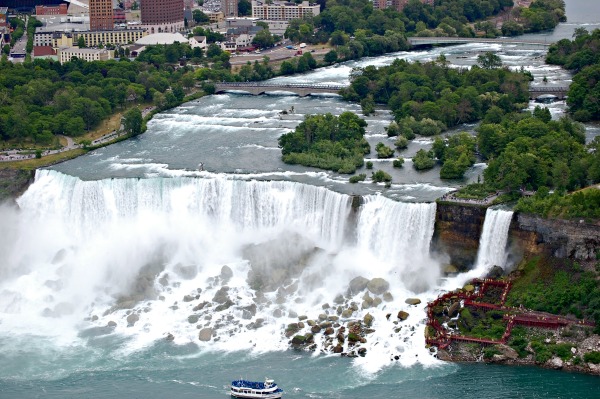 NIAGARA ON THE LAKE
One of our favorite spots was this. Such a quaint little village. It made me think this is what the Hamptons or Cape Cod would be like. Lovely little shops and restaurants.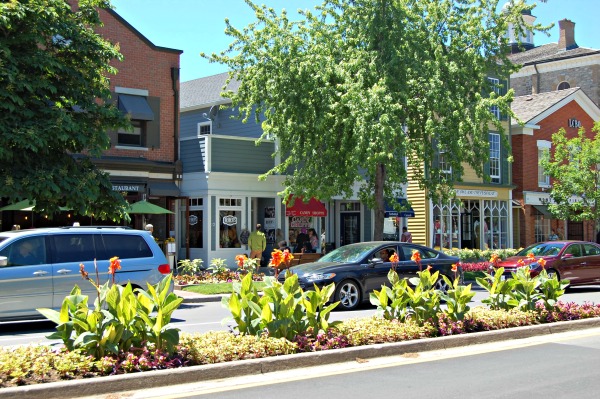 Even the Starbucks looked fancier than usual.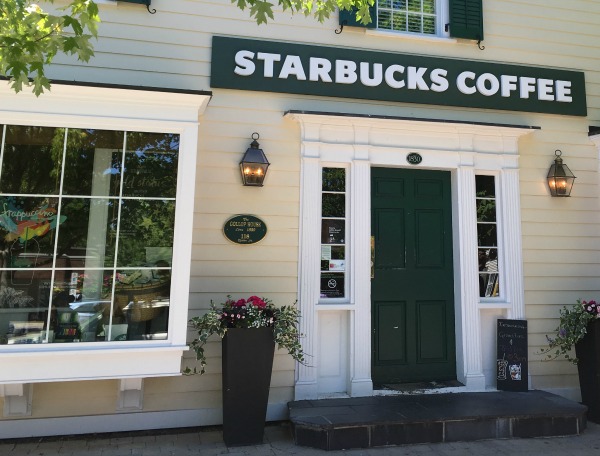 BUFFALO
For a first time trip through here, a stop at the ORIGINAL place for wings – Anchor Bar.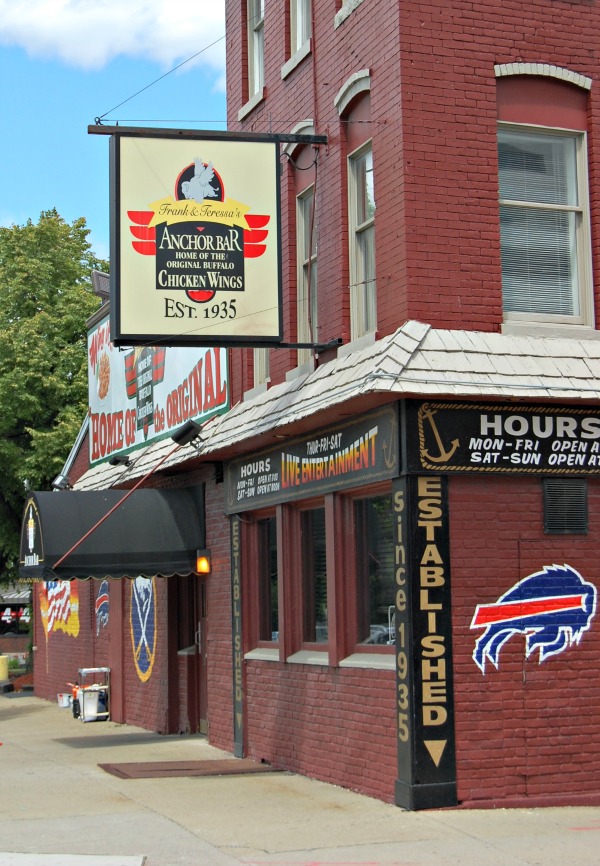 And they didn't disappoint.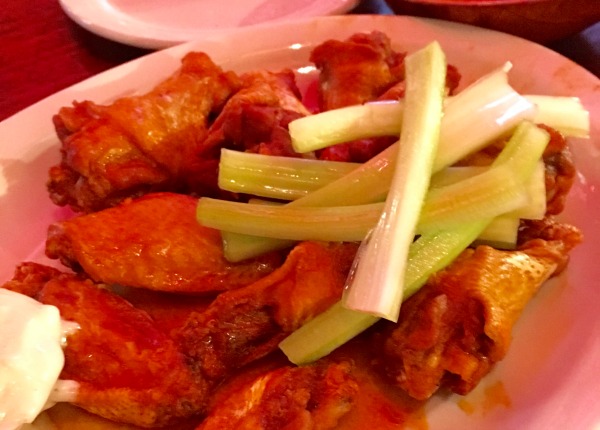 SKYLON TOWER
For the best view of the Falls from above (and the best lunch), Skylon Tower has it. If you have followed me much, you know I'm not good with heights but I have to say I did good. You ride up a glass elevator, as long as I look straight out, and not down, it's not bad (for me anyway).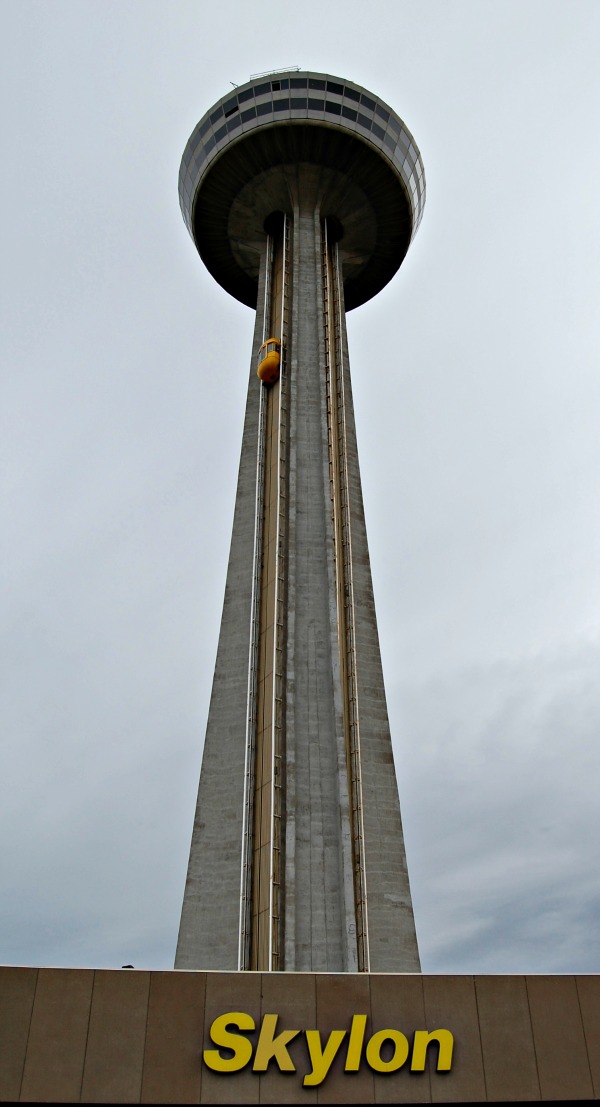 Being 775′ above the falls, man what a view. I wish the day had been a bit clearer, but you can get a view and even see Buffalo in the distance. This was our view for the buffet lunch.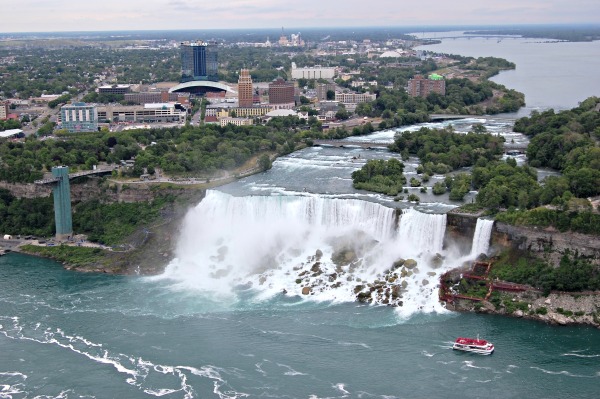 TORONTO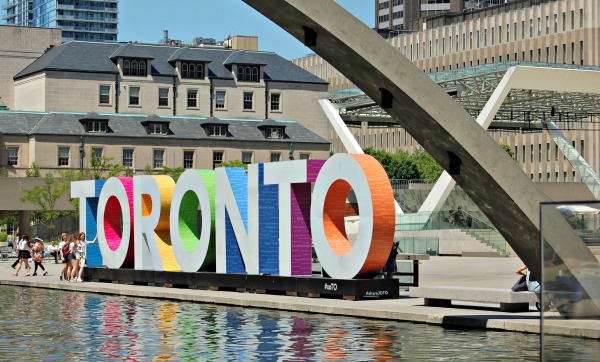 First we learned you don't pronounce the second T in this.
This was the largest city I have ever been to – almost 3 million people.
Anytime we visit a new place, we like to do a sightseeing bus or trolley. City Sightseeing Double-Decker Bus with hop on – hop off was a great way to see the city.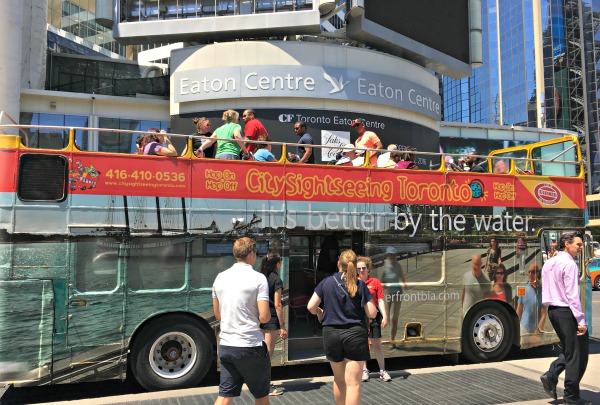 This landmark can be seen from most of Toronto, and again I didn't let my fear of heights get the best of me. Yes I went up 1142′.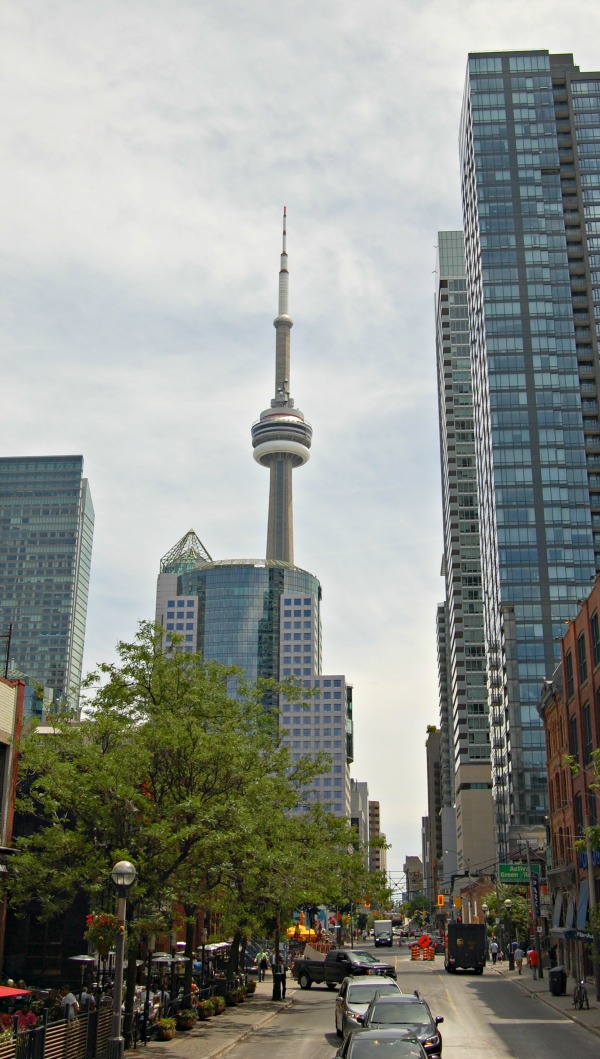 Not the clearest of days but as the song says – you can see for miles and miles.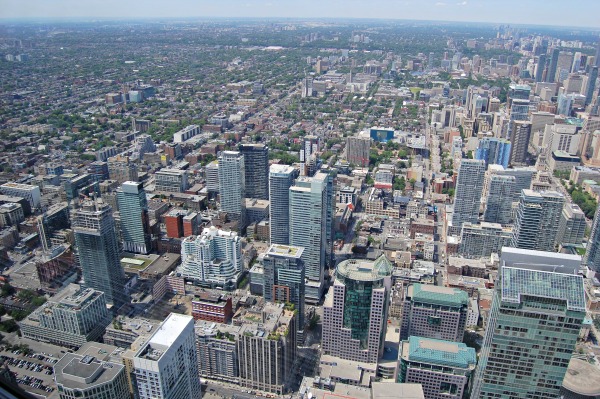 Be on the lookout soon for more of our Canadian Vacation Highlights of these places along with our visit to the Bird Kingdom & Marineland in Niagara Falls, details on CN Tower, and our visit to a shoe museum. Yes there is one. Plus we hit up a pawn shop in Detroit.
Have you visited Canada? I loved it. Where are other must visits?