Traveling On A Budget Is Possible
With all of this winter weather, even here in the South, we are all dreaming of a warm, summer vacation or spring break. Can it get here quick enough? Some say they can't afford to travel but with some planning and picking a good location, traveling on a budget is possible.
All of our travel is by car or "road trips" with the exception of a cruise about once a year. So far 13 days is the longest, but whether it's 13 days or 3, planning is needed in all areas.
Maybe you are thinking of a week at Disney as a grand vacation. Cha-ching is the first thing you think of. Most everything about Disney can be expensive, but there's a way to do it on a budget. Watch for a post later on this subject. We stayed at an official Disney Hotel next to Disney Springs recently.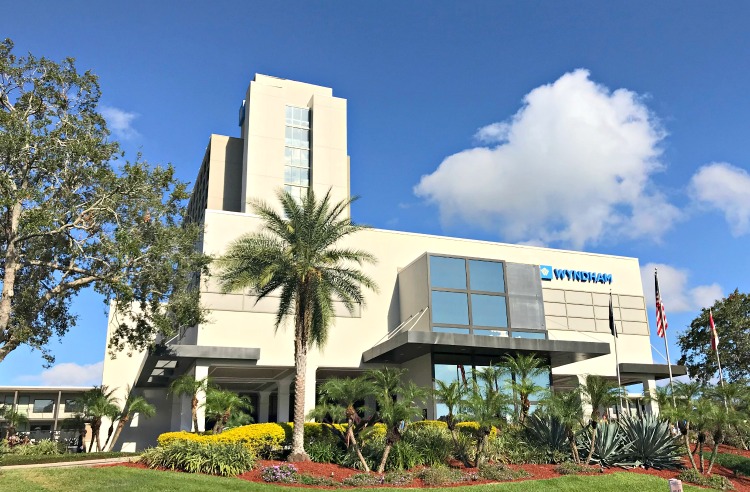 When planning a trip, think about what fits for your family. What do you enjoy? How far are you willing to travel? How many are going? Kids or no kids? Have you ever done a staycation? I'm fortunate to live in this area and there are so many activities and events.
Look for coupons and discounts on tickets. These could be offered through the Visitor Center (which is always a good place to start planning), local retailers, or the venue itself. Many times there could be other offers with the ticket – a free drink, discounts at other places, or a second day admission if entering after a certain time.
Hotels may have discount cards or coupons at the front desk, or ask about them. Some attractions or restaurants close to the hotel may offer a discount if you show your room key. There are so many websites for hotels, food and tickets, even airlines such as Expedia, Travelocity, Groupon, Restaurant.com, and Hotwire. Even the hotel website may have extra offers such as a package deal – stay a night and get discount tickets.
If you can travel during the off season, or as I heard it called recently "shoulder season" or at the last minute, you can often find better deals.
Overnight accommodations and food are normally the biggest expense for us. For some, it could be the fuel but we have a great VW Diesel Wagon which gets us about 45 – 53 MPG so unless it's one of our 2 week long trips, fuel isn't much of a factor.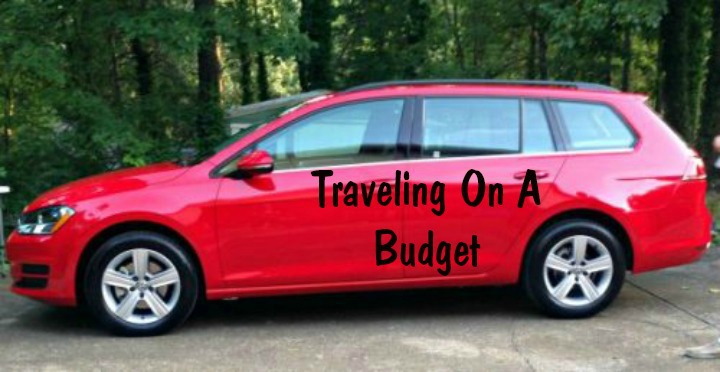 What kind of accommodations do you like? We don't look for a lot of things which a lot of "family travelers" might such as a pool or game room. If we are in an area for a couple nights, we love a bed & breakfast. It has such a homey feel and the breakfast are always great. The hosts are usually better about giving you local history and some of those out of the way spots to check out.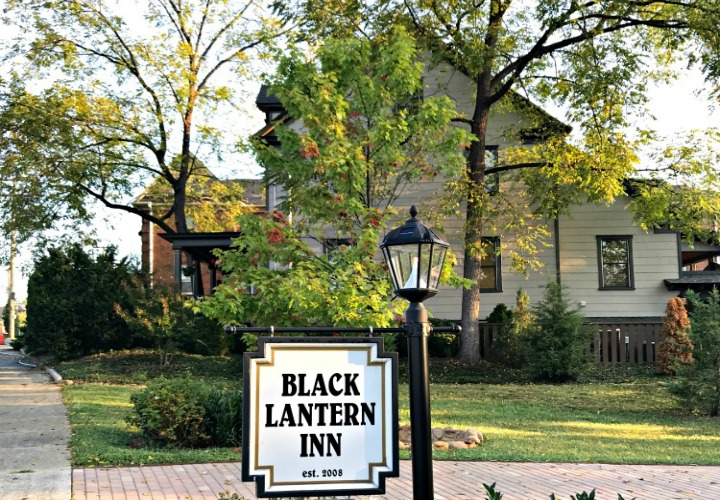 If we are just getting from point A to point B, or for one night, there's several hotel chains which are usually reliable. Most of these will also offer some type of rewards such as after staying a few nights you might earn a free stay. They may even offer additonal points for a stay, a snack and water upon check-in, or an upgrade of your room if available. Most offer breakfast so there's one meal you don't have to buy. Make sure you sign up for their rewards program.
Food is a way to save along the way so you can splurge on a special meal. We love to eat and always love to find local restaurants which serve local foods. You may associate certain foods with an area you are visiting. We had to have a steak while in Fort Worth, beignets in New Orleans, and TexMex in San Antonio.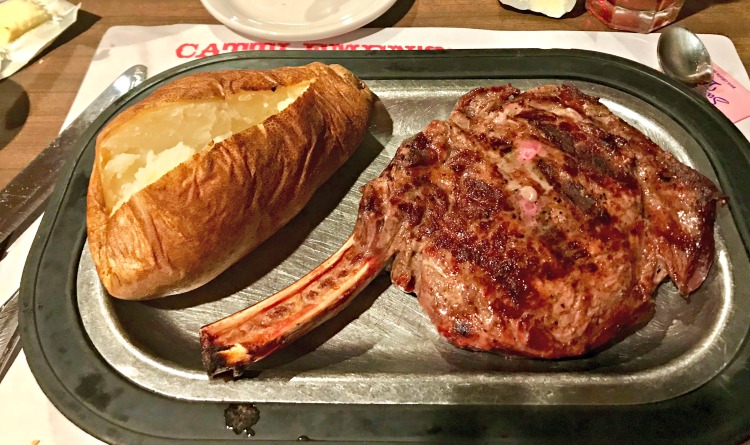 A way to save at a nicer restaurant is by going for lunch. Most of the same options are usually available but maybe in a smaller portion, which is usually enough, and at a lower price. And with a heavier lunch, a lighter dinner might be needed. An appetizer can make a meal, or we also share a lot of meals.
We aren't really fast food eaters but Chick Fil-A can be a quick and safe stop. You know it's always gonna be good.
Always have snacks and drinks, especially water, with you. We always have a cooler in the car. This can be a huge savings as most places you stop a bottle of water can be $3 and if you watch for a sale, you can buy a whole case for this. These bottles can be refilled along the way too.
Even places like Walt Disney World will refill your bottle at some of their food vendors.
Snacks in the car will prevent so many of the fast food stops, or running in when you stop for gas. Check where you are going to see if you are allowed to bring in outside food and drinks. Tuck a few things into a backpack. How many times has an energy bar or a bag of goldfish saved you or your child? Many theme parks have a picnic area too. Most meals will cost at least $10 a person, and that's on the very low side in your major theme parks.
I would rather have a more snacky lunch in these places, and splurge on a nicer dinner.
If you are staying in a hotel with a refrigerator and microwave, that is even better. Heat up your leftovers or bring a few non-perishable microwave meals or soup. If you are staying several days, consider a kitchen area too. Most hotels offer breakfast, whether complimentary or not. Cereal is always a good option to bring for a quick breakfast.
Most hotels may offer complimentary coffee at any time of day, or there's a coffee pot in the room. I had a few bad experiences with them so I travel with a small Keurig. I am a coffee-holic so love my coffee, with sugar and Coffee-Mate. It's great to have a cup of coffee when getting up without having to get dressed and go to the lobby.
When I've attended conferences at larger hotels, a cup of regular coffee can cost up to $4 so having the option to run up to my room and have a cup, is wonderful.
Know your costs ahead of time. Are you visiting WDW or Universal? You know the ticket price ahead of time and it can be a lot so plan your budget around these. Do you enjoy wine or drinks with a meal? All of these will add up quickly.
Some people say they budget a certain amount per day for food and stick to it.
Take what you think you might need. I'm usually a traveling medicine chest and always have those "I might need" items. After paying $7.50 for one – yes one – Benadryl tablet on a cruise, they are now always packed. Again, especially with kids as they seem to get sick at the worst times.
See my list below which is for a cruise, but I have lists for all kinds of trips. A bottle of sunscreen might be a lot cheaper at home than a gift shop on the beach.
We are not big shoppers on trips. A souvenir will usually be a Christmas ornament or something I can make into an ornament. Once in a while we get a T-shirt but we aren't big on buying something just because we've been there.
For Christmas our family went to the Dallas area and the big thing was attending a Cowboys game on Christmas Eve. I ordered shirts for all of us to wear to the game ahead of time. Not only were we able to get what we wanted, but had a bigger selection. To me it was a time saver also so we didn't have to hunt for them when we got there.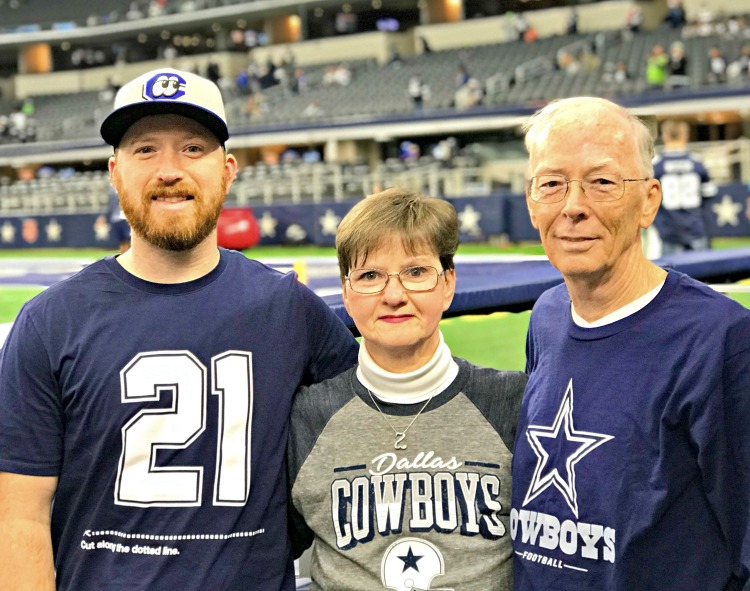 Look for free things – FREE is always good. This is where the Visitor Center can come in handy for suggestions and explore the city ahead of time online. Parks are great for walking, playground areas for kids, or local what the city is known for. Pack a picnic lunch or pick up a quick meal and enjoy a few hours outside. Check for free transportation around town too. Parking is another expense you sometimes forget about.
What's some of your travel or budget tips? Do you have any vacations planned? Well we have another trip to Texas planned. Another trip to Magnolia Market, a record show in Austin for my husband, and a trip to Galveston. Austin and Galveston is new to us so still in the planning stages. Any tips or must sees?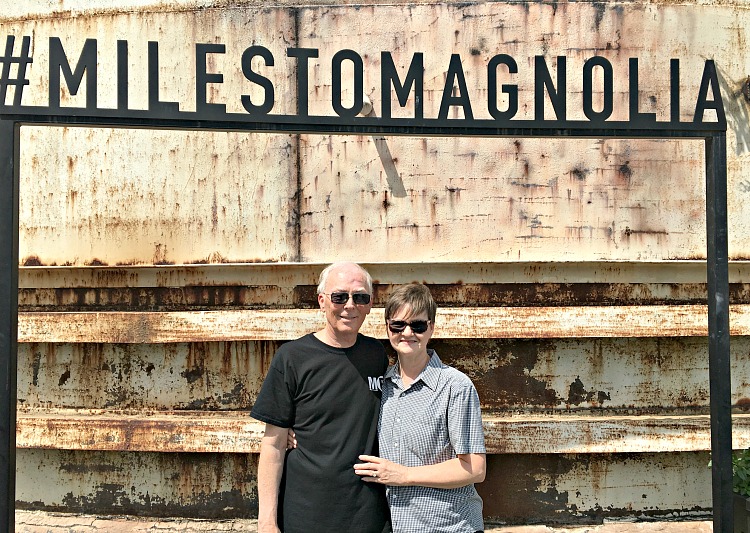 There's always the idea of saving for the trip too. I try to save all of my change and any $5 bills I get. This is deposited into a separate savings account and you will be amazed how quickly it can add up. A few years ago when I was into couponing big time, and stores were more coupon friendly, I saved enough one year for a cruise. When I got home, any amount from a coupon was deposited into the savings account – even if it was only a dollar.
Here's my cruise packing list – which needs a little updating but it's a LONG basic list so you can make it your own.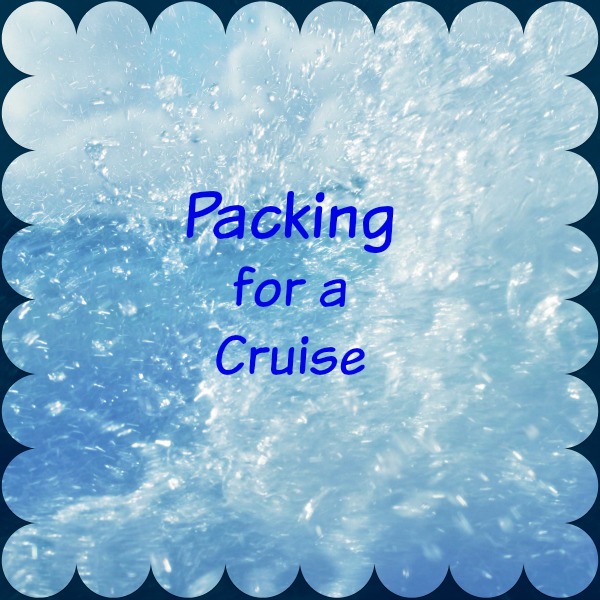 Best part of travel – making memories with the family.
What's some of your best or favorite travel memories?
I've included affiliate links to Amazon for you to find some products easier. I may receive a small commission, but the price is the same for you. It just helps my blog out.
Happy Travels,
Rosemary