Little Debbie Park in Collegedale, Tennessee
Little Debbie Park recently opened in Collegedale, Tennessee. Five years in the making, it is a huge asset to not only Collegedale but the Chattanooga area as well. Take the kids to play or enjoy a walk around all the space. Who doesn't love a giant Christmas Tree Cake?
When first approached, the City of Collegedale wasn't on board with the park, but now they are proud of what it's bringing to the community. Continued improvements are being made with repaving of the street and more parking planned for the future.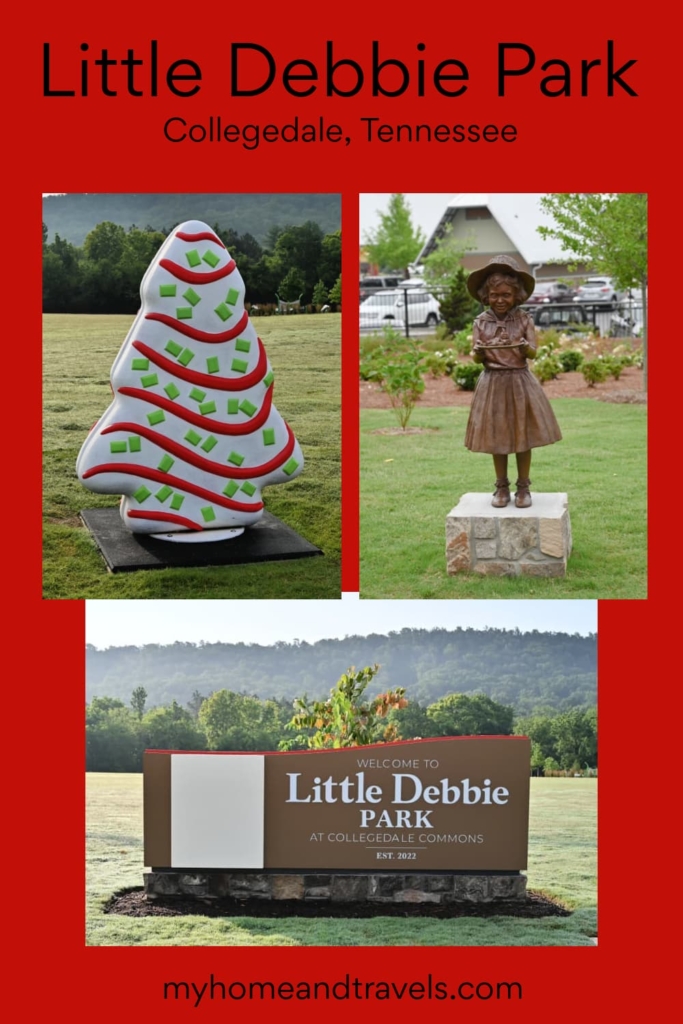 Little Debbie and McKee Bakery weren't the first business ventures for O. D. McKee. He began selling cakes from his car back in 1933 and soon after reformulated the recipe to have the Oatmeal Creme Pie. For a complete history of the McKee Bakery beginning, find it HERE.
The Face of Little Debbie
Is there a real "Little Debbie"? Why yes there is.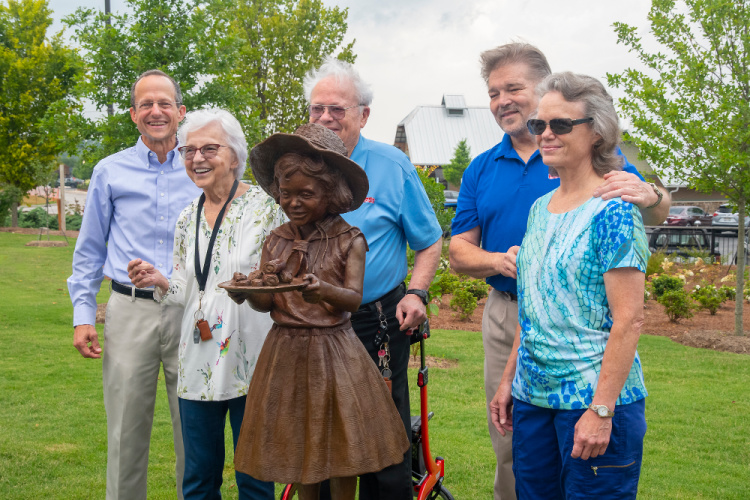 She was part of the McKee family who attended the Grand Opening of Little Debbie Park recently. (far right in photo – courtesy of McKee Bakery)
Her grandfather, O. D. McKee, thought she would make the perfect face for the company back in 1960.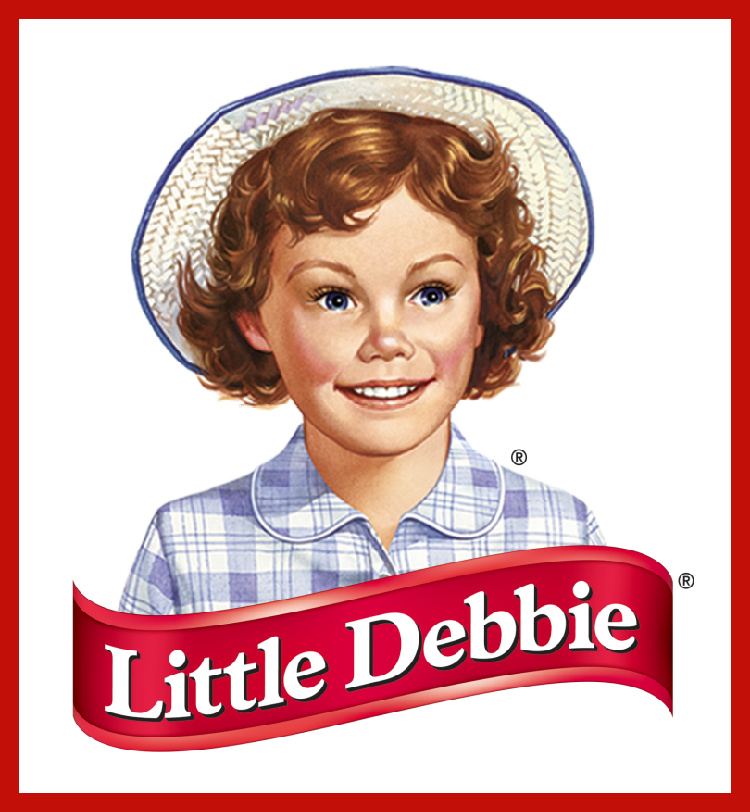 There's a bronze statue of "Little Debbie" herself, based on a picture of Debbie sampling products in the original McKee Bakery. Artist Alex Paul Loza from Chattanooga helped to unveil the statue during the grand opening.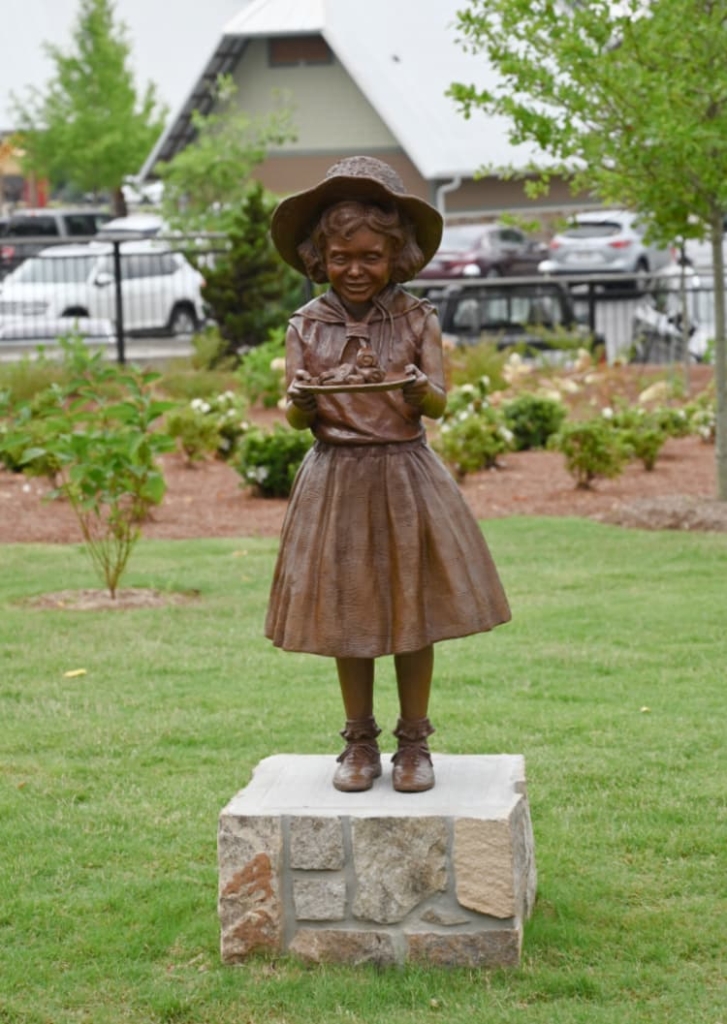 Enjoying Little Debbie Park
It's not only a playground but also a great green space. A few facts:
Park is 10 acres
418 trees planted
5575 shrubs and plants planted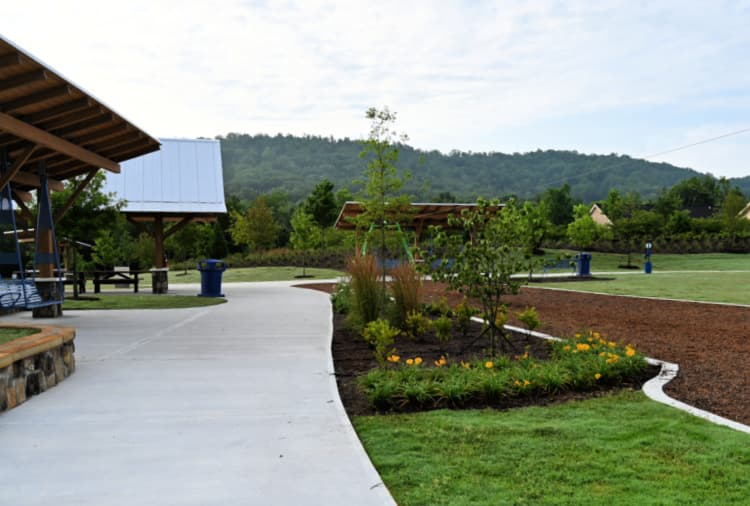 The design of the playground features inclusive playground equipment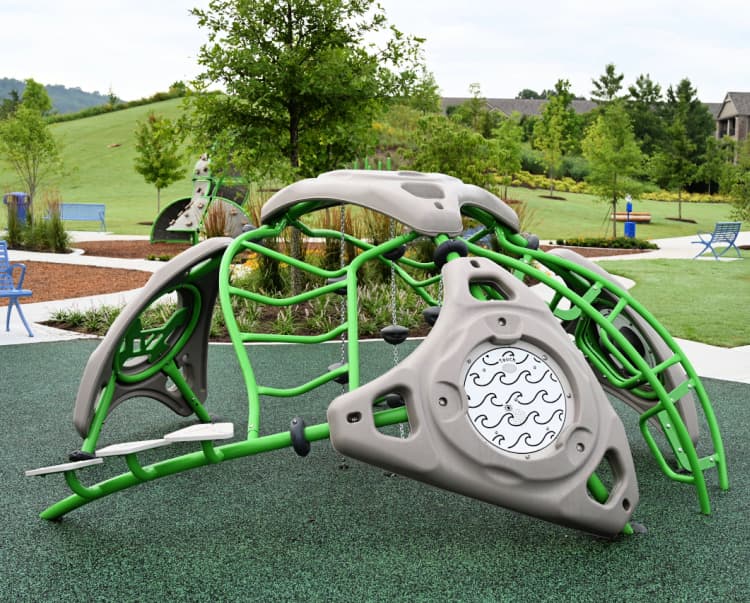 A large pavilion along with several smaller ones for your use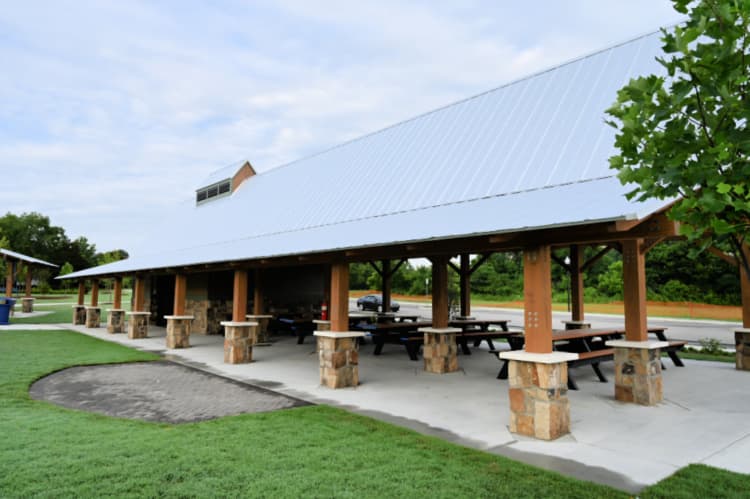 A fun zipline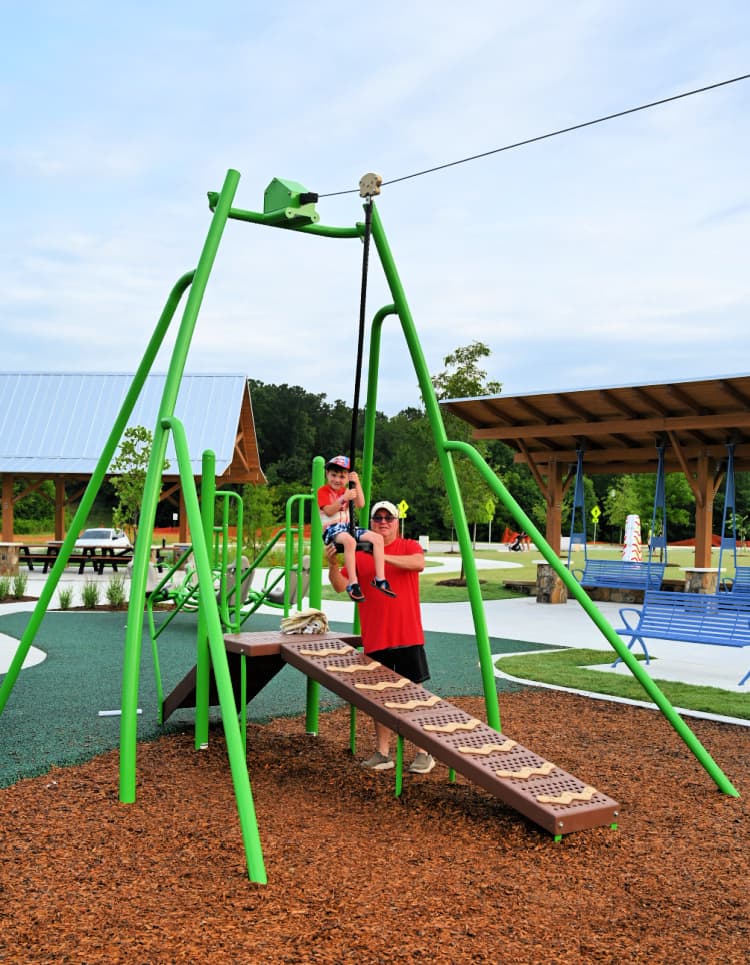 There's a hill to slide down – bring your own cardboard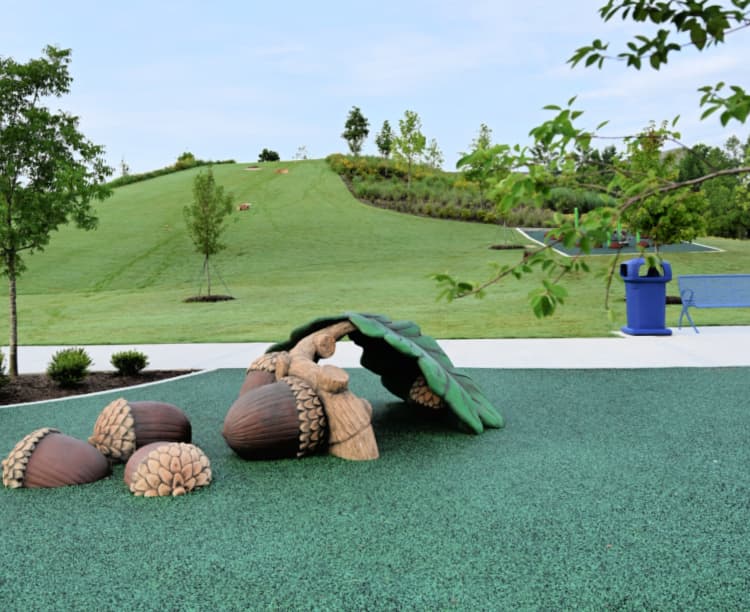 Snack Cake Statues
What's your favorite Little Debbie Snack Cake?
Christmas Tree Cake?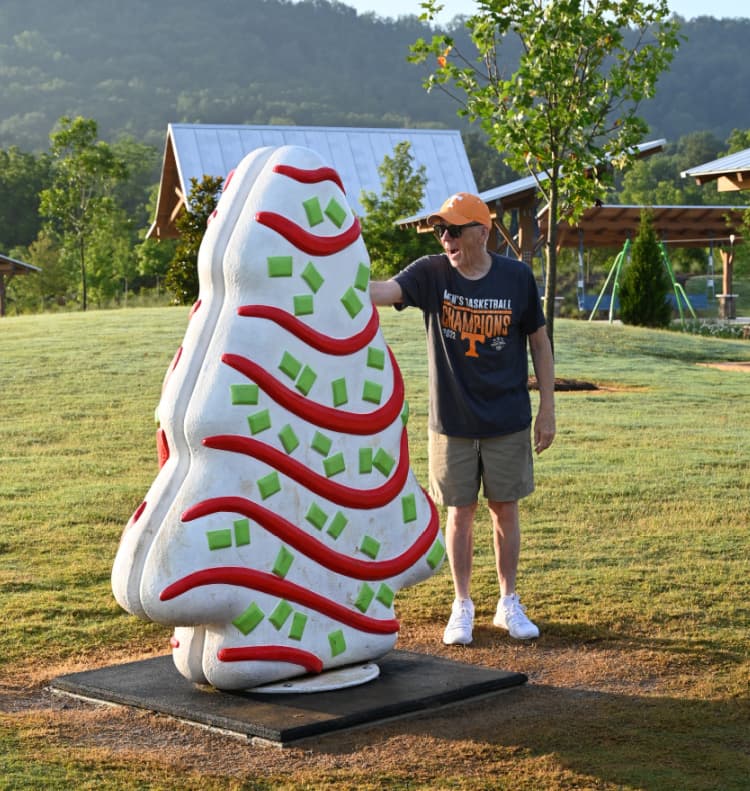 Cosmic Brownie?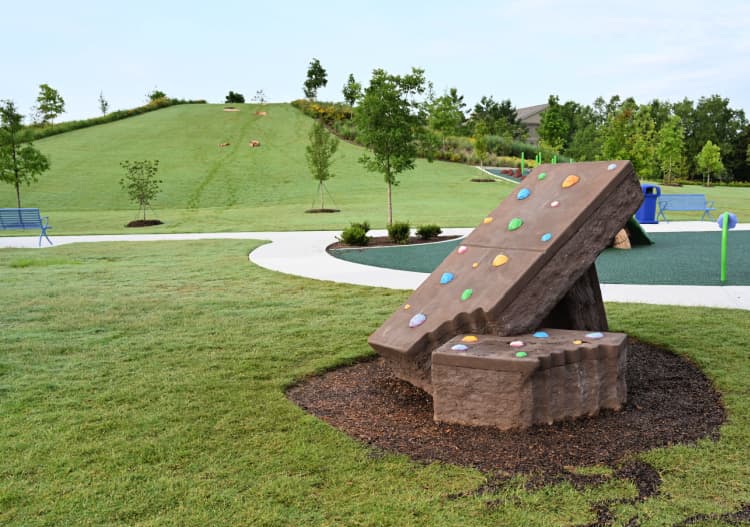 Oatmeal Crème Pie?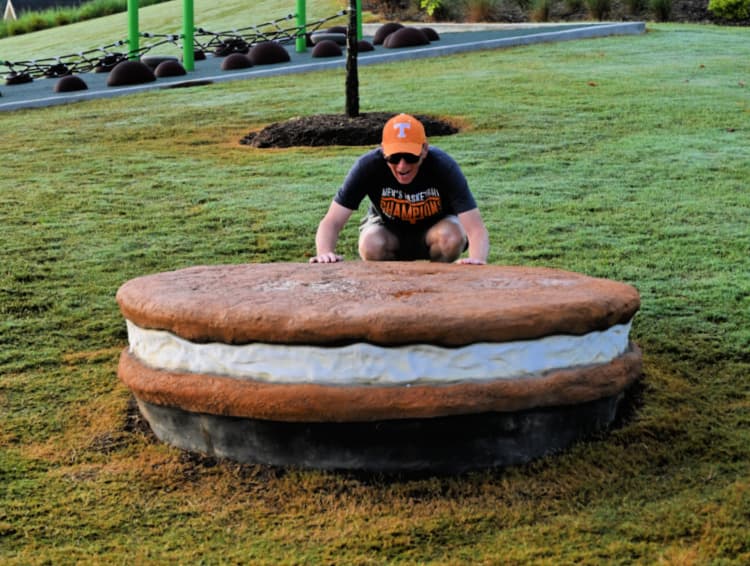 Nutty Buddy Wafer Bar?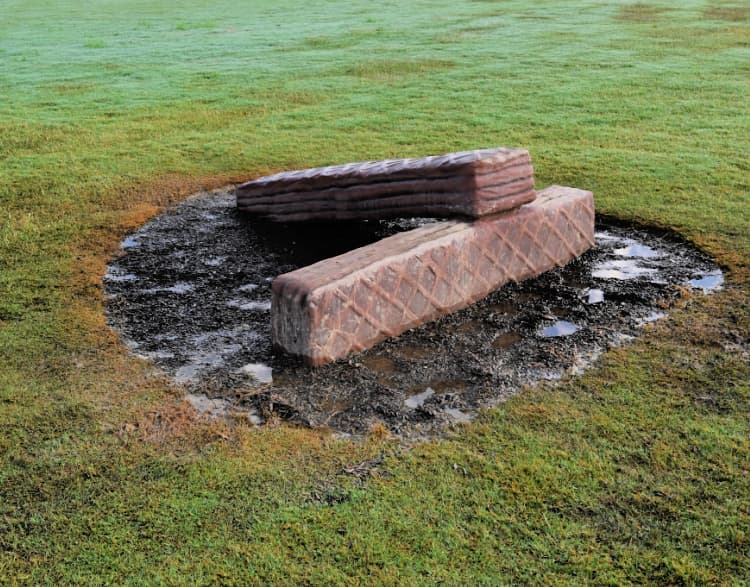 My overall is probably the Swiss Roll – why wasn't it immortalized????
Little Debbie and McKee Bakery
A few facts about Little Debbie and McKee Baking Company:
It was the official snack for the 1982 Worlds Fair in Knoxville, Tennessee
A vinyl record was made in 1965 – I need to find a copy for my record collecting husband
A giant Oatmeal Crème Pie was featured in the 80's film – Honey I Shrunk The Kids
In 1992, a Collector's Edition of Little Debbie was produced by Barbie
Christmas Tree Cakes were introduced in 1985 with a triangular shape and got it scalloped edges in 2012.
The world's largest Oatmeal Crème Pie was created in 2011 weighing in at 125 pounds. It was served to crowds at Riverbend Festival in Chattanooga, Tennessee
Make a Visit to Little Debbie Park
Little Debbie Park and Collegedale, Tennessee is just a few miles off I-75 between Ooltewah and Chattanooga. Bring a picnic and spend some time in this lovely park.
More Ideas Around the Chattanooga Area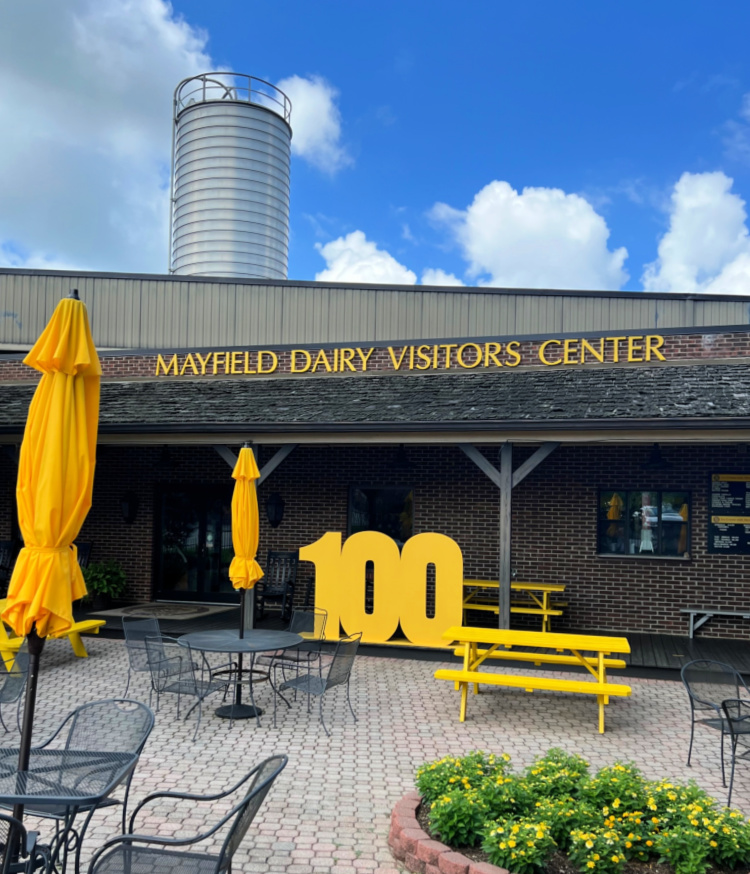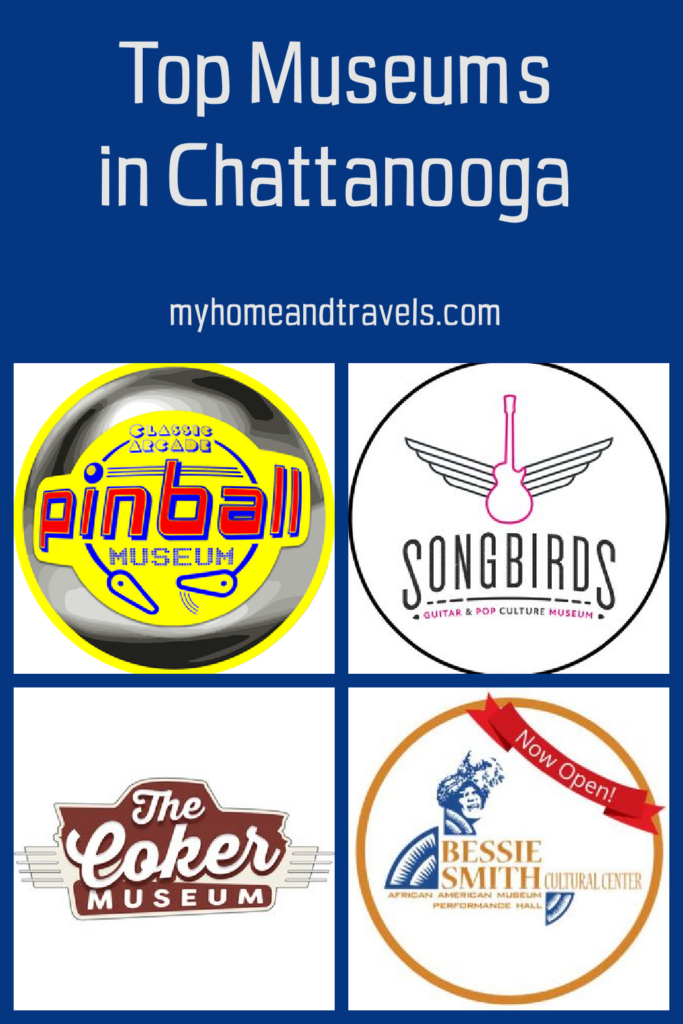 I've included affiliate links to Amazon for you to find some products easier. I may receive a small commission, but the price is the same for you. It just helps my blog out.
Happy Travels,
Rosemary