Saturday Snapshots Week Six
How's your Saturday? Not quite as Springy here today, but a forecast of warm weather this upcoming week. Usually most Saturday mornings might be a bit lazier and you get to enjoy that extra cup of coffee, maybe on the patio like I try to do. This Saturday Snapshots Week Six is introducing you to a few new friends with a few unique ideas. Make sure to check them out.
Do you have a coffee bar or designated area? I'm working on this little area so I can have a bit more space on my counter. I have another piece in mind and hopefully Ikea will have it on my next visit. It's an odd space – maybe I'll have to build or modify a piece.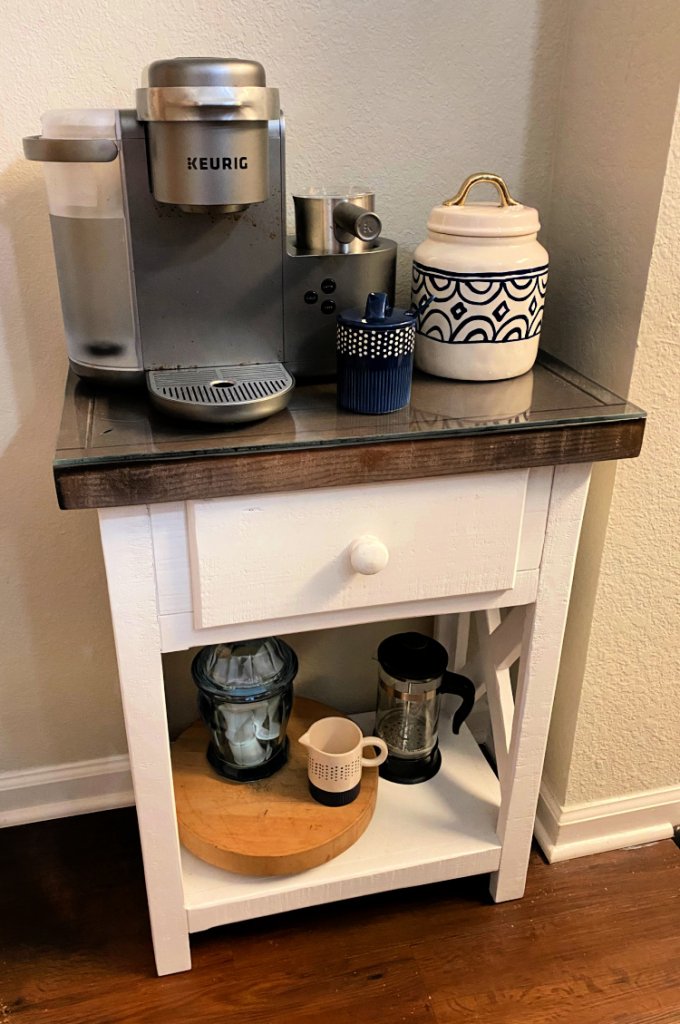 A little tip – if you are using a piece of wooden furniture, get a piece of glass cut to fit. This will preserve the wood and make clean up easier.
Next Saturday's post will be coming from the beach – yeah to a beach trip. It's been too long.
ICYMI this week:
You know I love my Crock Pot so there's a easy and delicious CHICKEN TERIYAKI AND BROCCOLI for you to try.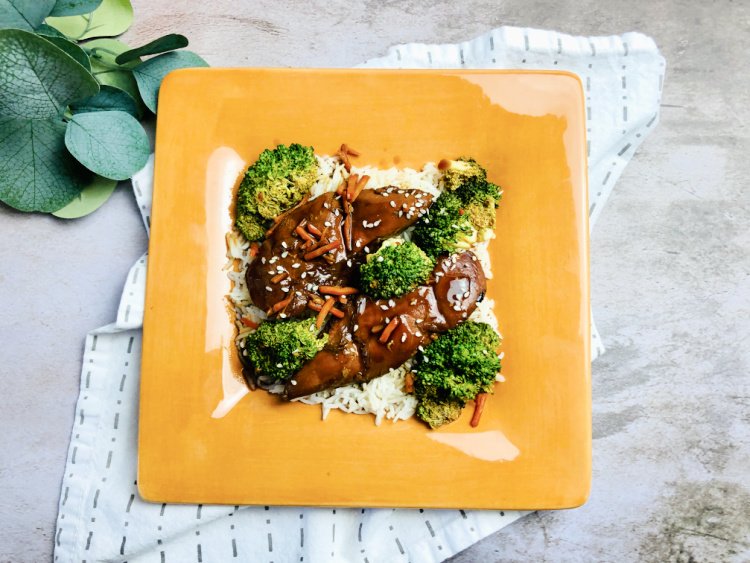 Are you a DIYer? This is an older project, but a goody. See how I turned an OLD TEA CART INTO AN END TABLE. Make sure to watch how I made the lower shelf. Great idea for covering up a damaged top to a dresser or side table.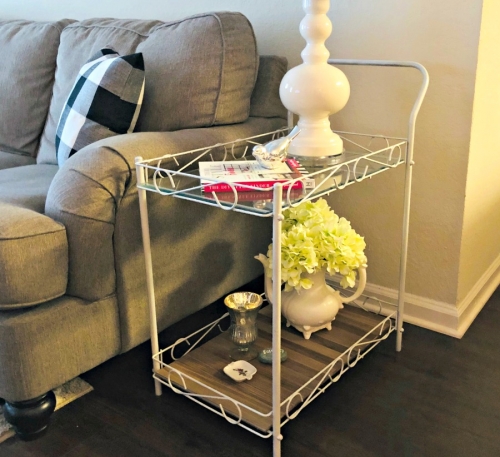 Cinco de Mayo is coming up in a couple of weeks so here's the BEST CORN SALAD – ever, great as a side dish or a dip. You better make a double recipe – just saying. And it has bacon!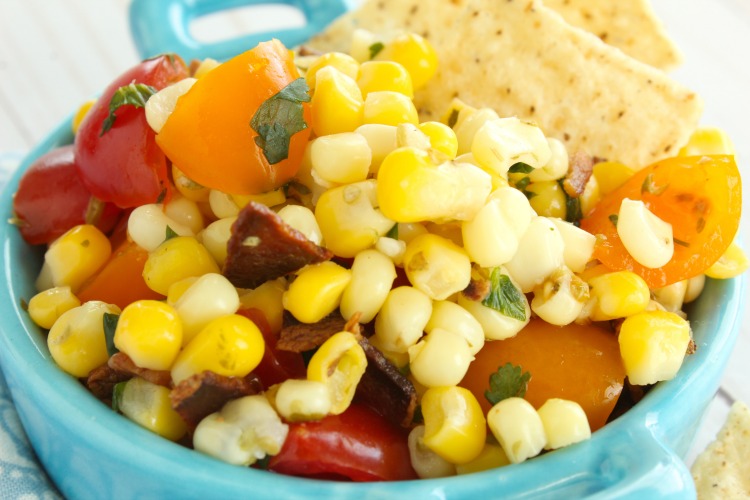 Now to share a few ideas with you including using oyster shells, turn a closet into a home office, and making the ultimate comfort food – Chicken Pot Pie.
Making a custom oyster plate from Farmhouse1820
Turn a closet into a home office from Martys Musings
An artsy mixed media cow skull from Unique Creations by Anita
Delicious Chicken Pot Pie from Bushel and a Pickle
10 ways to add joy to your life from The Southern Pearl Girl
How to plan for a bathroom renovation from The Handcrafted Haven
Gifts for any budget from Life at the Yellow House
There was something for everyone – hope you find something to inspire you.
Coming up next week:
Garden and planter ideas
Cinco de Mayo fun
Getting ready for The Derby, known as the fastest two minutes in sports. This is on my bucket list to attend one of these days.
Make sure to share what inspires you.
Have a good week. Make sure you follow my Instagram also as there will be many pictures from Gulf Shores. And yes you might see the obligatory toes in the sand picture.
I've included affiliate links to Amazon for you to find some products easier. I may receive a small commission, but the price is the same for you. It just helps my blog out.
Happy Travels,
Rosemary