The Righteous Brothers are set to perform here Saturday night at the Tivoli. If you want to hear some "blue-eyed soul," that's the place to be. After all, that term was created for them and they epitomize it. I have a link below to buy tickets. I do have to thank The Tivoli for providing me tickets for this show.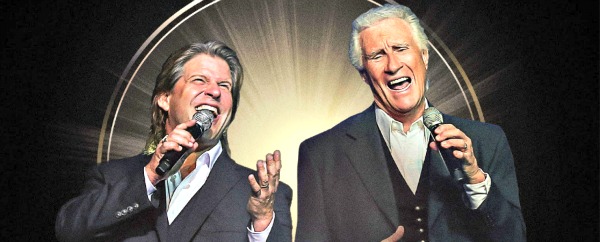 You can hear it in their voices as they belt out their biggest hits, including "You've Lost That Lovin Feeling," "Soul and Inspiration", "Rock and Roll Heaven", "(I've Had) The Time of My Life", and "Unchained Melody". Bill Medley and Bobby Hatfield were not really brothers but they were both born in 1940. After hearing their first big hit, the story goes that a DJ loved their sound and remarked, "Now, that's righteous, brother!!!!"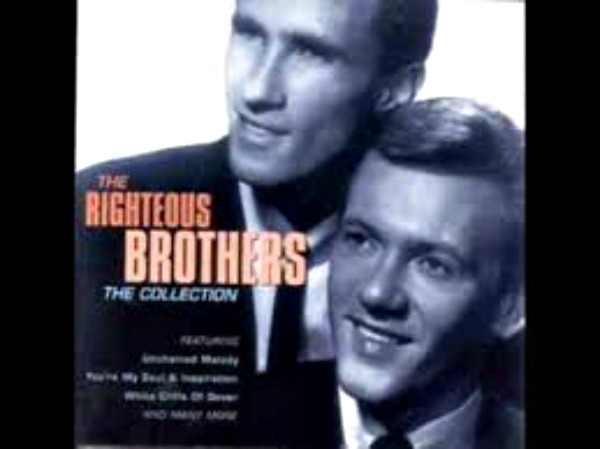 A few of their songs have been hits with multiple generations from movie soundtracks. Thanks to the film Ghost, "Unchained Melody" made it to the Hits chart twice, the second time being 1990. In 1987 younger listeners were introduced to the Righteous Brothers with "(I've Had) The Time of My Life" included in the soundtrack of "Dirty Dancing." These youngsters thought they had discovered the Righteous Brothers. LOL guess what, kids? The Righteous Brothers started way back in 1963, when their first record "Little Latin Lupe Lu" hit the charts at #49.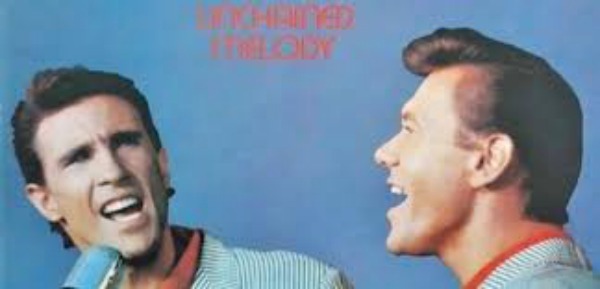 Unfortunately, Bobby Hatfield died in 2003, the same year they were inducted into the Rock and Roll Hall of Fame in Cleveland, Ohio. That's another place on my bucket list to visit.
Now Bill Medley and Bucky Heard make up the duo, and they are as popular as ever with all generations. Medley was having a great solo career after Hatfield's death and actually didn't think a duo would be back together, but audience demand, and after he found Heard, he knew it could be magic again.
My husband is a record collector so I asked him if he owned any of their records, and of course he did, including the first album Right Now released in 1963. Read about his collecting here.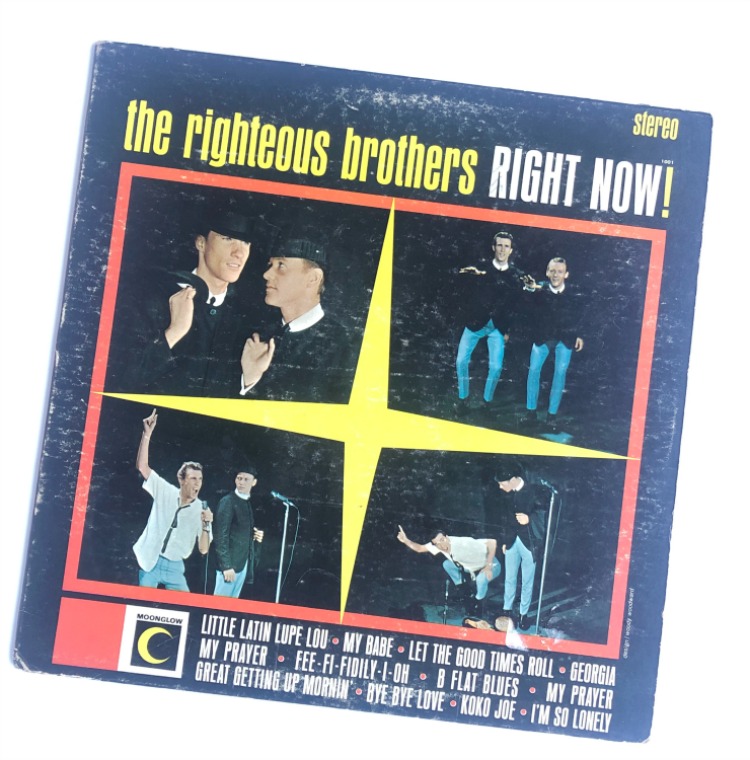 Sometimes my friend David Carroll, plays a few of their hits on his weekend radio shows, The Vinyl Express, on BIG 95.3. If you want a little music history, his blog is a good place to check. David said he wasn't aware of any other performances by the original duo, but did know that Medley had opened for Kenny Rogers and a few more around town.
Another fact about vinyl records – they are on track to outsell CDs for the first time this since 1984. There's so many new releases now, but nothing is like having a memory of going to a "record" store back in the day and picking up that new release of the album or a 45. The sound of vinyl is something to appreciate.
There are still some tickets available for the show on Saturday night at 7:30. I suggest you buy your tickets now so you are ensured a great seat. Get them here – Tivoli Tickets.
Will I see you there? Tag me @myhomeandtravels on FaceBook or Instagram.
The Tivoli has concerts and shows for all ages coming up, and a few special ones for the holidays. Next week, Amy Grant will be here. Buy your tickets early and check out all the shows. The Tivoli