10 Free Things To Do In San Antonio
Want tor travel on a budget? One of my favorite ways is to find FREE things to do in any place I visit. These 10 Free Things To Do In San Antonio will get you started with lots of fun. And a few bonus ideas too. Have you visited San Antonio? It's one of our favorite places in Texas to check out on our road trips.
San Antonio, Texas is full of fun things to do. It's home to iconic tourist attractions, cultural landmarks, and great food. Texas is notoriously patriotic, and San Antonio is no exception. This city is packed with history, heritage, and military bases.
No matter what time of year you decide to visit the Lone Star State, you and your family can enjoy yourselves on a budget. While San Antonio's pricier attractions often come with long lines in the blazing Texas heat, the free (yet, just as iconic) sites will offer you some breathing room. It's not hard to find free things to do in San Antonio!
10 Free Things To Do In San Antonio
Take a stroll down the River Walk, where cafes, shops, and vendors surround a calm river. You don't need to pay for a boat tour to enjoy this neighborhood. Standing on the bridge and taking in the sights is worth the visit to the River Walk. Your wallet and your camera will thank you! A benefit also is many of River Walk is shaded.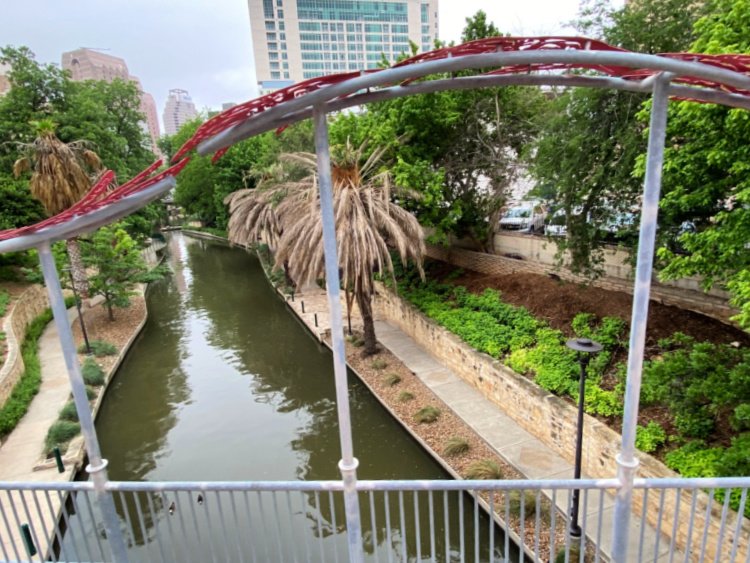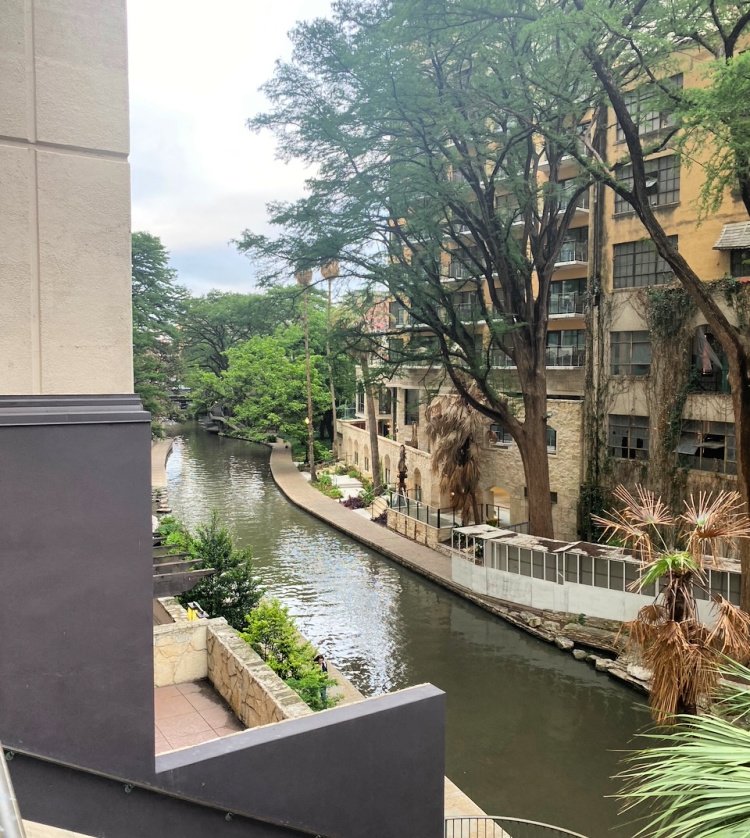 If you go to the River Walk at night, stop by Mad Dog's British Pub for karaoke, live music, and DJ's. They also offer special deals on drinks during their nightly events, so check out their schedule to see what'll be happening while you're in town!
Take a free tour of the Alamo while you're in San Antonio! Step inside the building where the Battle of the Alamo took place in 1836. This showdown between the Mexican Republic and the Republic of Texas was a pivotal moment during the Texas Revolution. The Alamo's tours discuss why the battle was so important.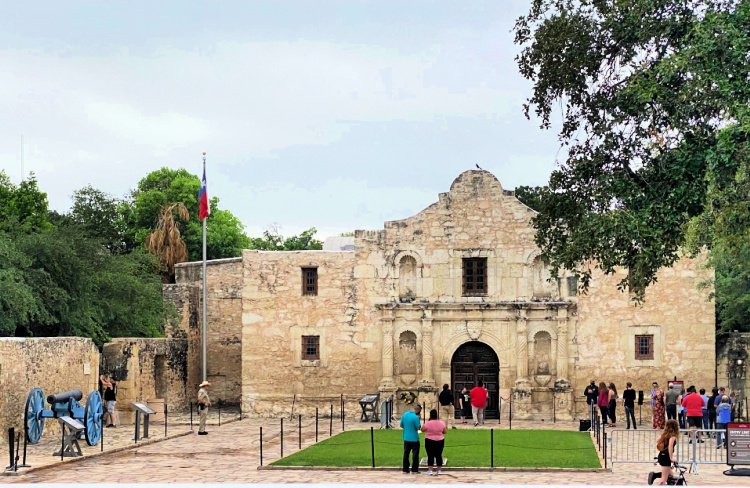 While touring the Alamo, you'll also get to explore a gorgeous botanical garden. Discover different cacti and other plants that commonly bloom in the Southwest. You might not remember every detail of the battle, but you'll certainly remember your visit to the Alamo!
San Antonio is filled with natural delights, so it would be a shame to spend most of your time indoors! Step into the Japanese Tea Garden, a field of exotic plants with a mesmerizing waterfall. The Jingu family lived and worked in this garden in the 1920's, and they were present for its reopening in Mach 2008. When you visit the Japanese Tea Garden, you'll see why so much effort was put into preserving it!
If you're glued to your camera (or your smartphone), make sure you get some pictures of the Koi ponds, stone bridges, and natural wonders. Make sure you have enough storage space on your device for all the photos you'll want to take!
Thousands of years ago, San Pedro Creek was home to the Payaya people. Now, it's a cultural landmark that doubles as a flood control system. When you visit the park, you'll learn about the original settlers of the land and its role in San Antonio's development as a city. You'll also discover how important San Pedro Creek's infrastructure is – it's designed to prevent tragedies!
The San Pedro Creek Culture Park is also filled with art and natural sights. You'll see the tile murals and poems displayed in the park, as well as 5,824 aquatic plants. At this attraction, beauty meets functionality!
The ArtPace is a modern cultural attraction in downtown San Antonio. If you and your family need to get away from the heat, enter the free museum to see visual and performance art from featured artists. Each season, ArtPace selects artists for a residency where they're able to showcase their work to the public. Although entry is always free, ArtPace is a non-profit, so donations are always appreciated.
This marketplace brings Mexican culture to Texas with crafts, music, and events. Check out the authentic Mexican artifacts from a variety of street vendors, including hand crafter leather goods and cultural apparel. It's free to explore Market Square, but you'll want to have some cash on you in case you'd like to buy anything.
Every weekend, Market Square is filled with dancing, music, and food for a tourist-friendly fiesta. Stop by the market to get a taste of Mexico!
Visit the brewery where Pabst Blue Ribbon was born! The former brewery has been transformed into a housing and retail space. The year-round Pearl Farmers Market is sure to delight food lovers, and kids will love the Twig Bookstore at the Pearl's weekly story time. You'd never guess that this hotspot was a brewery until 2001!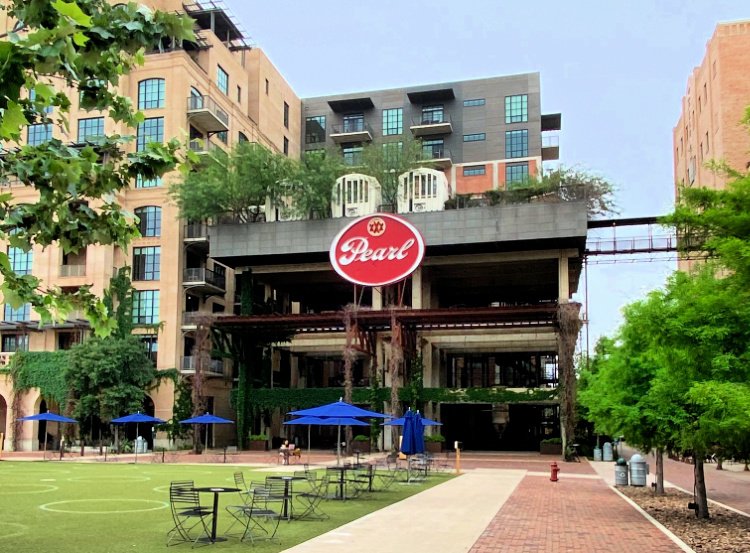 On the first Thursday of every month, the Pearl hosts live music and a special market. If you'll be in San Antonio that day, immerse yourself in the theme of the month!
Watch an outdoor film at Slab Cinema! Free outdoor showings take place all over San Antonio and South Texas almost every day. Sit on the lawn to enjoy classics like Grease and The Big Lebowski. Check out their schedule here!
If your family is interested in documentaries, Slab Cinema shows a few educational films on Texas history, like The National Parks of Texas: In Contact with Beauty. They also show movies that are more family friendly, like Dumbo. There's quite a variety of films at Slab Cinema shows!
Although The Witte Museum typically charges for admission, it's free to visit on Tuesdays from 3-8pm. This family friendly attraction features interactive exhibits, like the H-E-B Body Adventure's activity stations. There's also a dinosaur gallery with its own activity center. Your kids can excavate dinosaur bones, compare the jaws of different dinosaurs, and play archeologist for the afternoon!
The Yanaguana Garden at Hemisfair is free to enjoy! There's so much to do here – see a public art show, take your kids to the playground, and admire urban design at its finest. You'll also find food trucks and margaritas to drink in the park. Whether you bring your kids with you or you're going with friends, Yanaguana Garden needs to be on your trip itinerary!
More than 10 Free Things To Do In San Antonio, Here's a bonus idea:
This is a MUST, many just call it the Light Show but its known as SAN ANTONIO – THE SAGA. You will marvel for 24 minutes at the story shown in lights on the side of the San Fernando Cathedral- the oldest cathedral in the United States.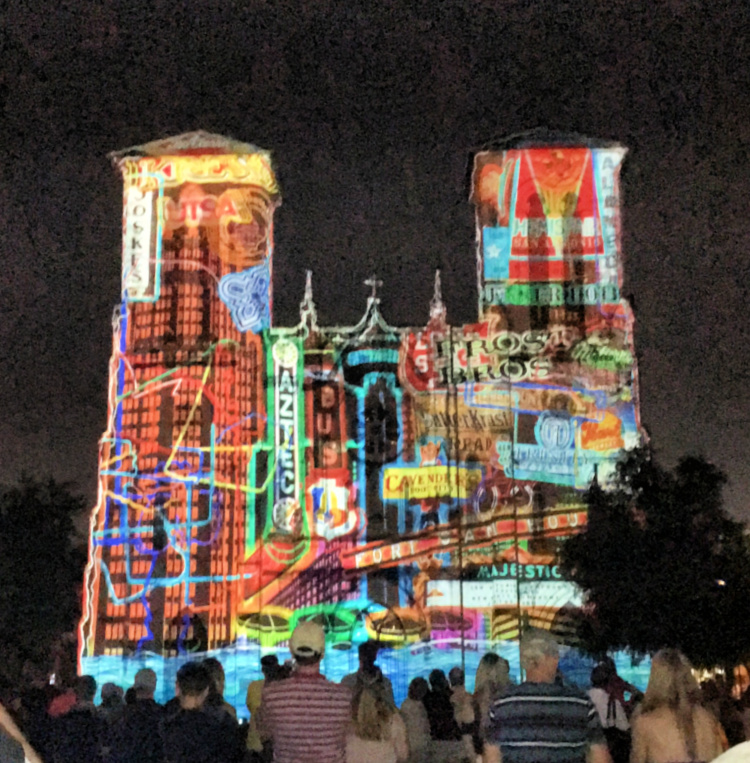 A great way to keep up with travel ideas is to make a Pinterest Board. Pin this for later.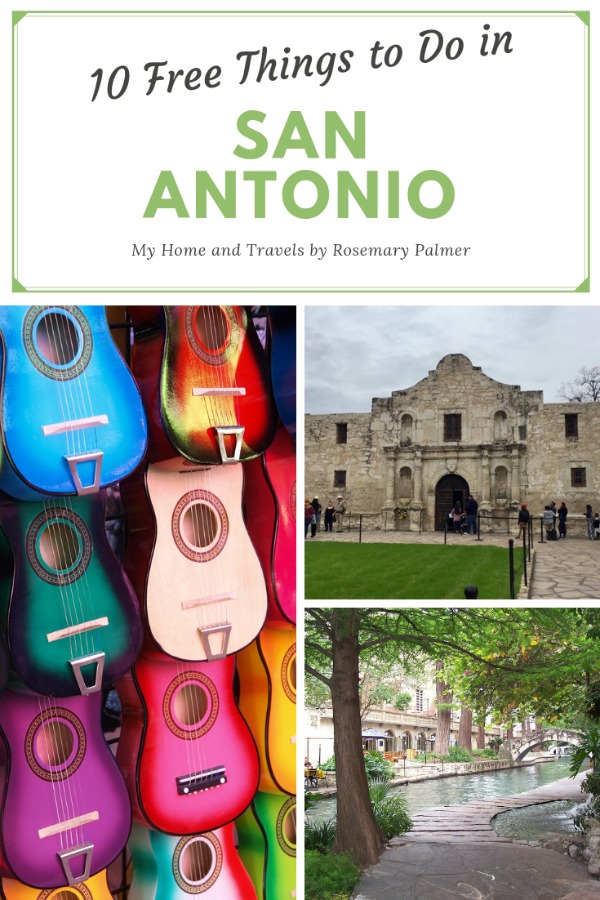 San Antonio, Texas is a great destination for families, friends, and couples. It's a truly welcoming city that invites everyone to experience it. Don't miss out on the experience of a lifetime – book your trip today!
Remember to always check websites or FaceBook pages or even call an attraction for any changes to hours, special events, or updates.
Where to stay while in San Antonio? I can't recommend this enough – HOTEL VALENCIA RIVERWALK
Want to see more of San Antonio? CITY SIGHTSEEING offers tours by hop on – hop off bus and a boat ride through the Riverwalk.
I've included affiliate links to Amazon for you to find some products easier. I may receive a small commission, but the price is the same for you. It just helps my blog out.
Happy Travels,
Rosemary