Is this a word you have trouble spelling? I have to stop and think every time I type it.
With trying to eat a bit healthier and cutting out some of the bad stuff, you have to learn to substitute other flavors and seasonings to really enjoy the food. Lemon is a great flavor to us, along with fresh herbs, which I am producing many of even without a green thumb.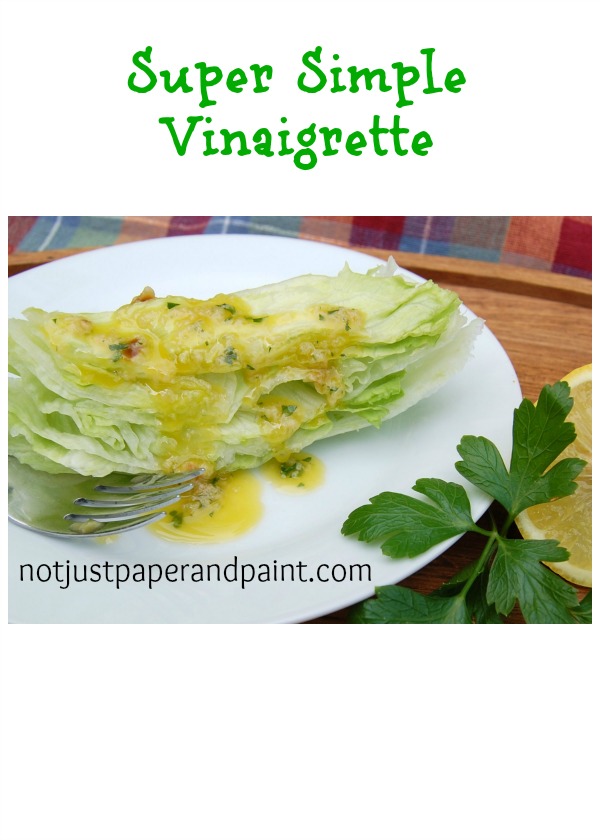 Bottled salad dressing is a staple in most homes and some are full of fat and calories, but taste good.
I will admit that making a vinaigrette is so simple and most ingredients are always on hand, but I just haven't done it before.
When trying this last night, I wasn't planning on sharing it, but afterwards found I loved it and thought maybe you would too.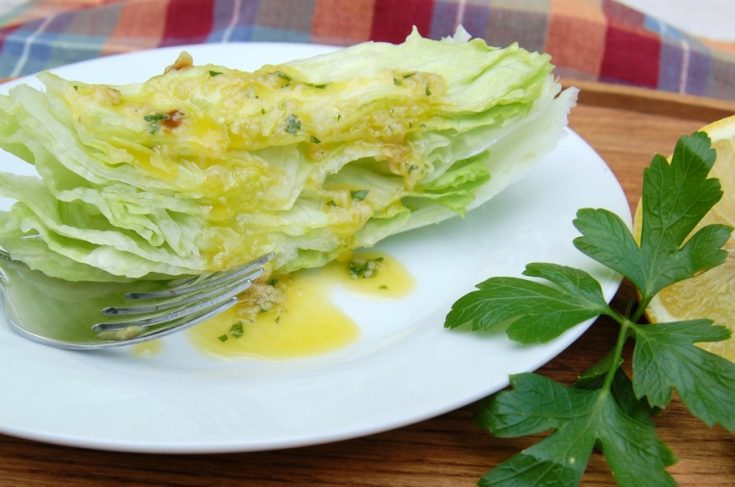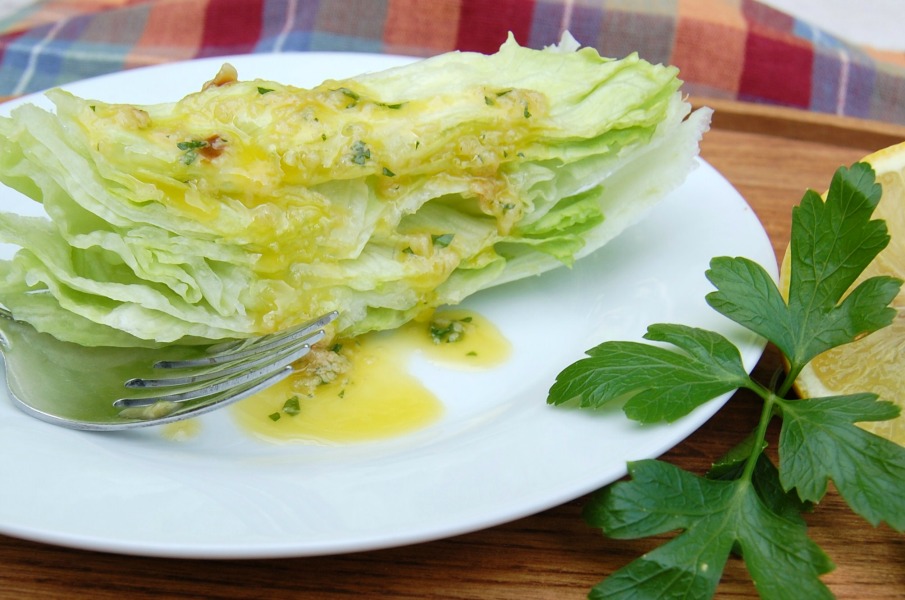 Use as a salad dressing or marinade.
Ingredients
2 T Lemon Juice, freshly squeezed
1 t Dijon Mustard
1 t Honey
1/4 t Sea Salt
3 Cloves Garlic, finely chopped - mine was roasted, but fresh works too
6 T Olive Oil
1-2 T freshly chopped parsley
Instructions
Mix all ingredients in small bowl, except olive oil and parsley until well blended.
Drizzle in olive oil a little at a time, while whisking to emulsify it.
You will see it becoming thicker and blended together.
Stir in fresh parsley
Notes
Add black pepper if desired
Store leftover in airtight jar in refrigerate.
Next time I will also add a little lemon zest.

We were going to warm up some leftover steak (yeah not the healthiest, but still love a ribeye sometimes) and had a head of iceberg lettuce. I usually use this mixed with other greens for a salad, but last night was simple so the old fashioned "wedge" was being served.
I love being able to see the ingredients in a dish. Notice the chopped garlic and fresh parsley?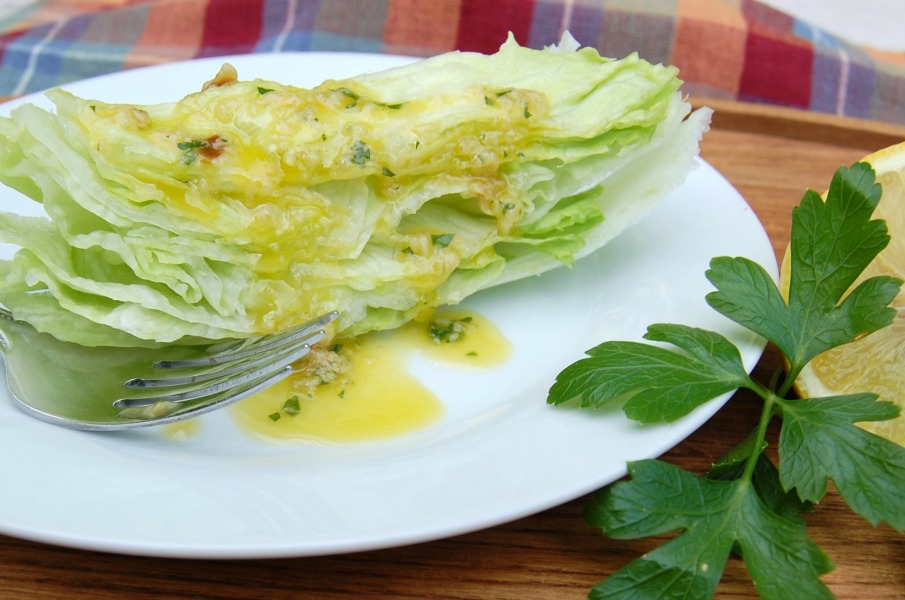 I was very pleased at the outcome of this and immediately thought of other ways to use it.
Over steamed broccoli
Over grilled asparagus
As a glaze while grilling salmon or shrimp
I'm sure you will give me other ideas after you try this.
If you have been following me long, you will realize I never put black pepper, or usually any kind of pepper in my recipes. I don't like it but if you do, always think about adding it.
If you liked this, why not try these ideas too.
What are some of your favorite herbs to use? Any tips on adding flavors to grilled food?
I've included affiliate links to Amazon for you to find some products easier. I may receive a small commission, but the price is the same for you. It just helps my blog out.
Happy Travels,
Rosemary