Grilling season is officially here. Using this semi-homemade BBQ sauce will even add to the tastiness of any food. Of course, I'm sure there are many of you like me that have used your grill with snow on the ground. Why is it food just tastes better when it's been cooked outside?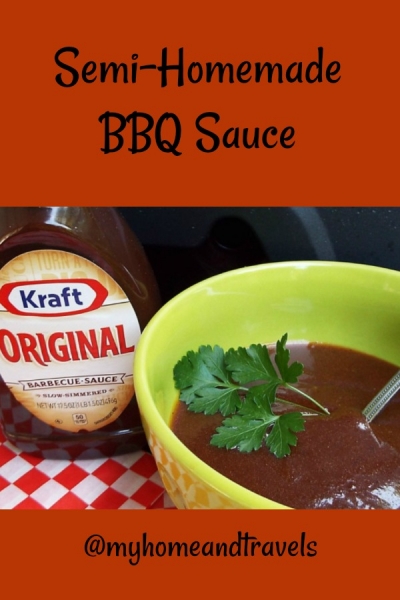 Most of the time I either use a marinade or have some type of sauce made, especially for chicken. One of my favorites is my semi-homemade BBQ sauce. It's easy to make and most items are already in my pantry.
By starting with a bottled sauce, you can make this in about 10-15 minutes. My favorite is Kraft since they have several varieties. The added ingredients will give you a homemade taste without all the time of starting from scratch. But seems like any time after Memorial Day you can most brands on sale.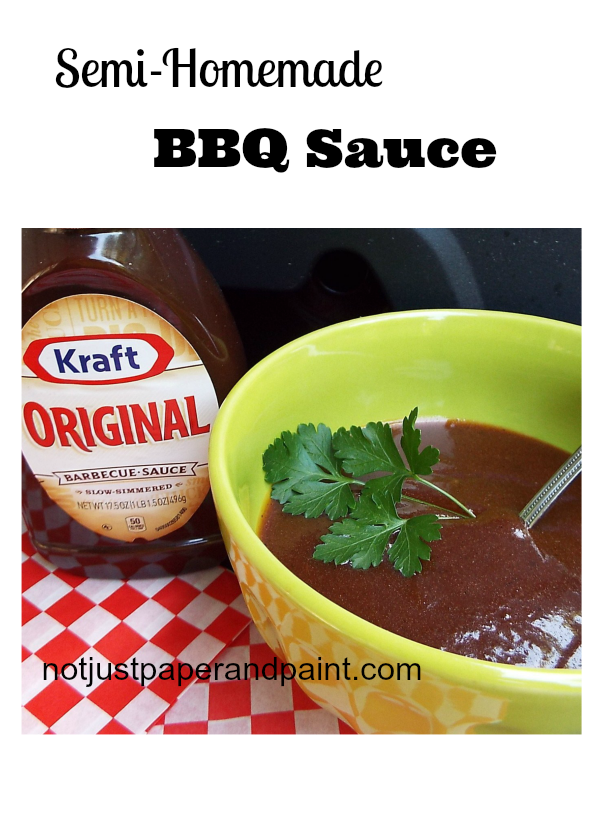 A quick way to add a bit of flavor to the bottled sauce
Ingredients
1 18 oz bottle BBQ sauce - favorite brand or type
1/4 C butter
1/4 C brown sugar
2 T apple cider vinegar
1 t garlic salt
1 t garlic powder
Instructions
Melt butter over medium heat
Add remaining ingredients
Stir to combine everything
Simmer on low heat 10 - 20 minutes
Stir occasionally
Notes
Adjust garlic or brown sugar to taste
The longer you let it simmer, the thicker and richer it becomes
Store up to 2 weeks in refrigerator

When grilling, anything with a sugar base will tend to burn easier so it's better to baste sauce on during the last 5 minutes of cooking.
To serve – even if I baste this on during grilling time, I like to serve it warm, just a little above room temperature, as a dipping sauce or as a drizzle.
As a precaution, the sauce you use for basting shouldn't be eaten as it might have touched raw food. Just put a small amount into a separate dish for this.
For even a prettier presentation, spread a few tablespoons around the plate, then place your food on top of this. Another advantage of serving it this way, not extra dipping bowl required.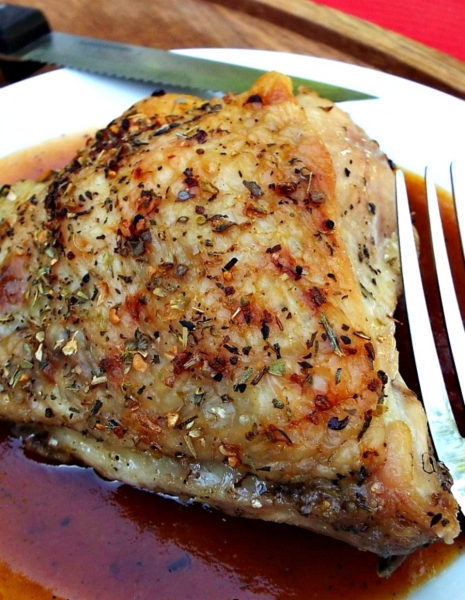 Another great use for for this recipe – give it away. Use it as a hostess gift if you are going to a cookout or give it to your guests as they leave your party. Pour into a jar, size is your choice, and seal. Here I have made a little tag with the date it was made and let your guest know to use within 2 weeks. Or better, put the "expiration" date on the tag.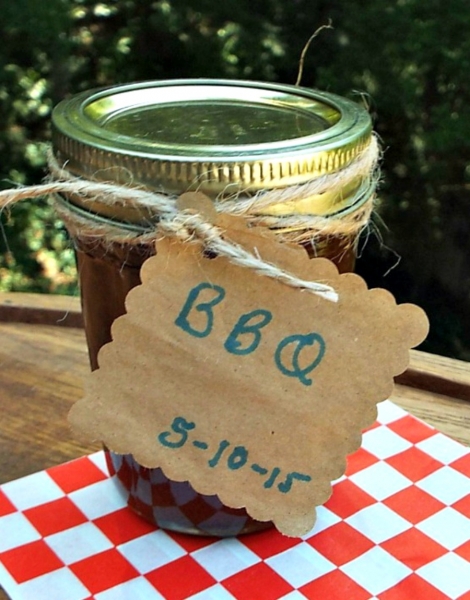 A FEW HINTS
Watch for sales since Memorial Day is just next week
Make ahead of time to have on hand
What's some of your favorite things to grill? Or the most unusual? I do Romaine lettuce and okra. What about you?
I've included affiliate links to Amazon for you to find some products easier. I may receive a small commission, but the price is the same for you. It just helps my blog out.
Happy Travels,
Rosemary