Simple As Can Be Taco Bar Corn Salad
This simple as can be Taco Bar Corn Salad is great to serve as a side dish (you may need to double the recipe). I love any type of corn when I'm having a Mexican or Tex Mex Meal.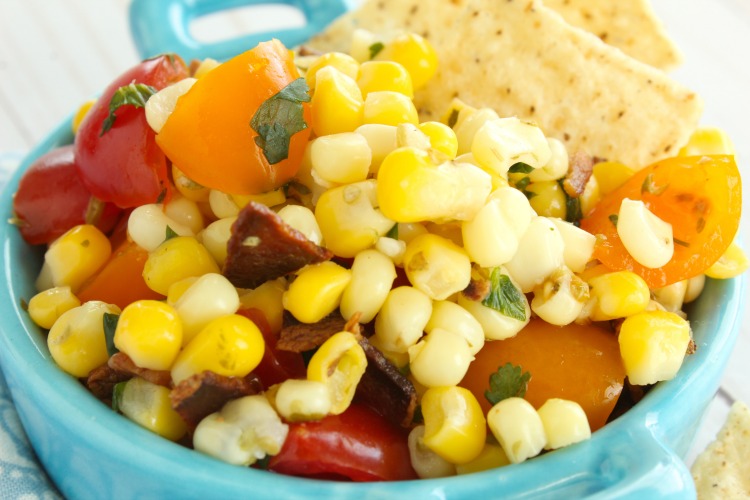 Another great way for serving this is as a topping for nachos or as a dip.
Simple As Can Be Taco Bar Corn Salad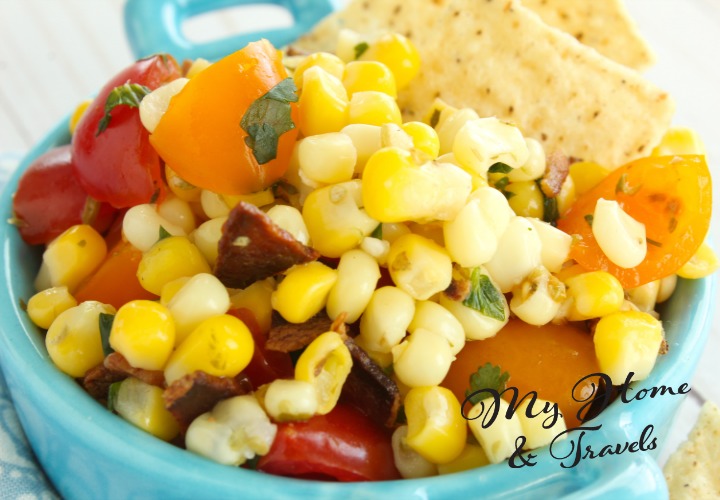 A refreshing side dish or dip to go with your favorite Mexican or Tex Mex meal.
Ingredients
2 Cups Frozen Whole Kernel Corn, usually find this in a bag
Juice From 1 Lime
1 t Minced Garlic - about 2 Cloves
2 t Dried Oregano
1/4 t Salt
1 T olive oil
2 T Fresh Cilantro Leaves, chopped fine
10 Cherry Tomatoes
2 Strips Of Bacon - fried and crumbled
Instructions
Fry bacon until crispy.
Crumble and set aside.
Wash tomatoes.
Halve or quarter tomatoes, depending on size and set aside
Chop Cilantro Leaves fine, about 6 stalks.
Chop garlic.
Pour frozen corn into medium mixing bowl.
Add garlic, oregano, salt and cilantro
Mix together
Squeeze lime juice into this mixture
Stir in tomatoes, olive oil and bacon
Allow to set about 1 hour for corn to thaw
Notes
No need to defrost corn before making salad
Do not use stalk of Cilantro plant
If you are serving more than one hour, cover and refrigerate.
Some people might like to add Jalapeno pepper - to taste
If you don't use Sea Salt in your cooking, consider it

As with most any new recipe, I like to make it as written the first time then adjust to my liking.
Just a few easy steps always using fresh items.
Fresh limes.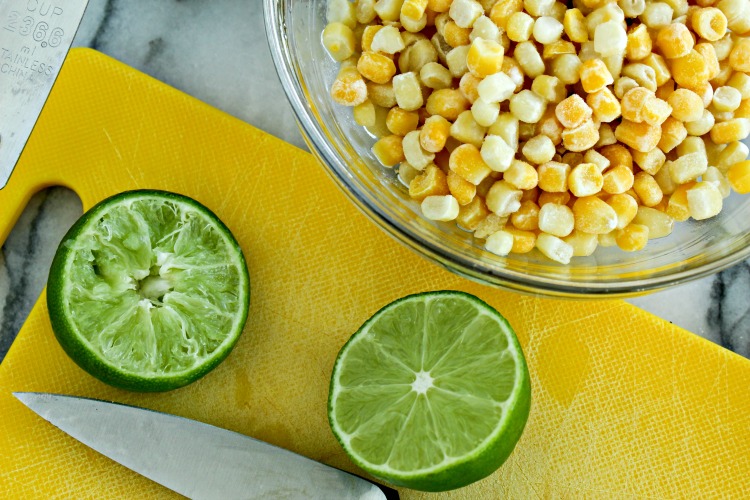 Freshly chopped Cilantro – only leaves.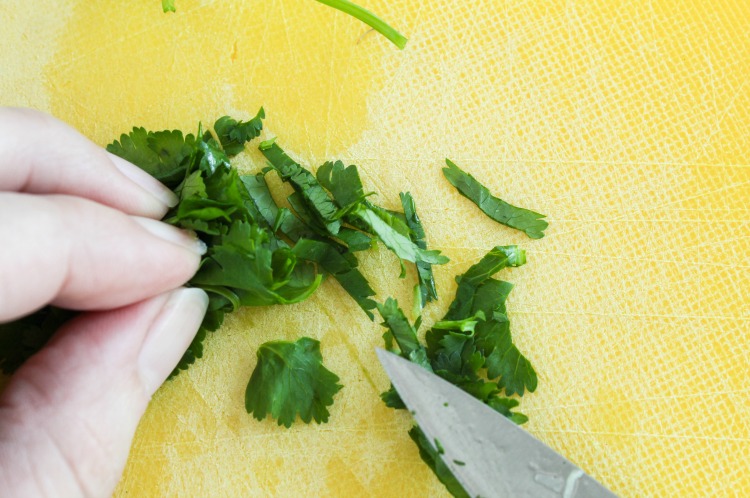 Fresh grape or cherry tomatoes, maybe consider multi-color for added color.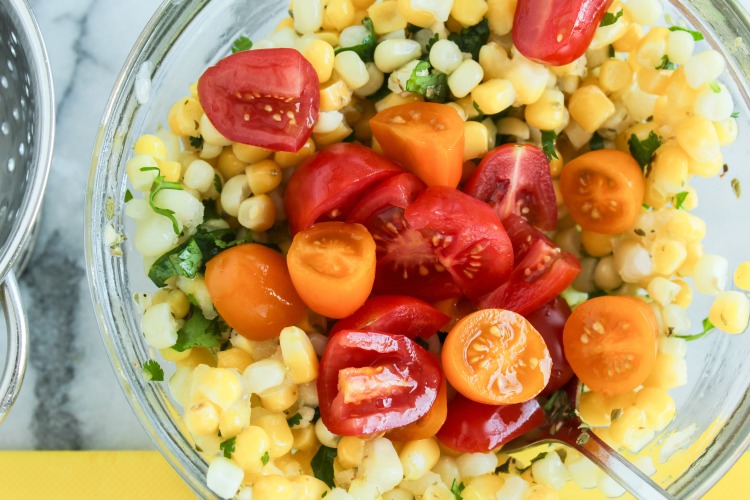 Pin it for Later.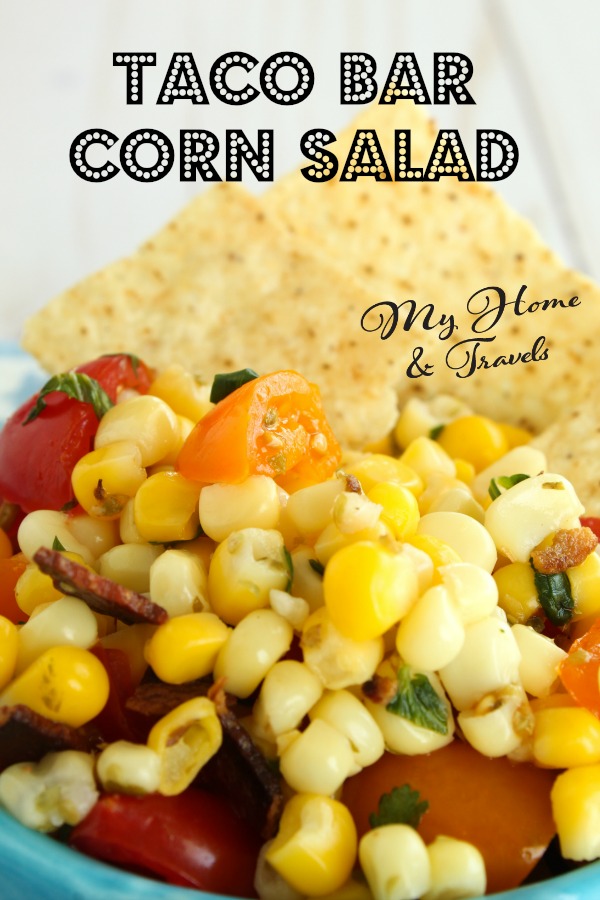 Maybe a little more Cilantro, or of course Bacon would never be bad.
This is a great side item for my Ultimate Skillet Nachos – or even as a topping.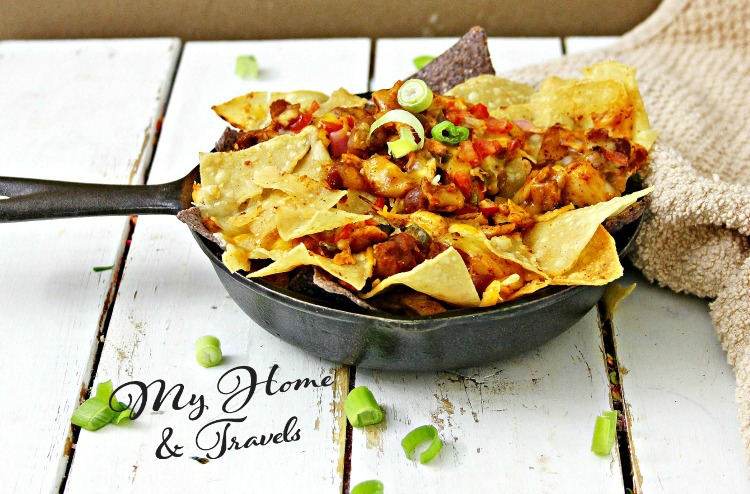 Maybe you want to add a Creamy Margarita with it too.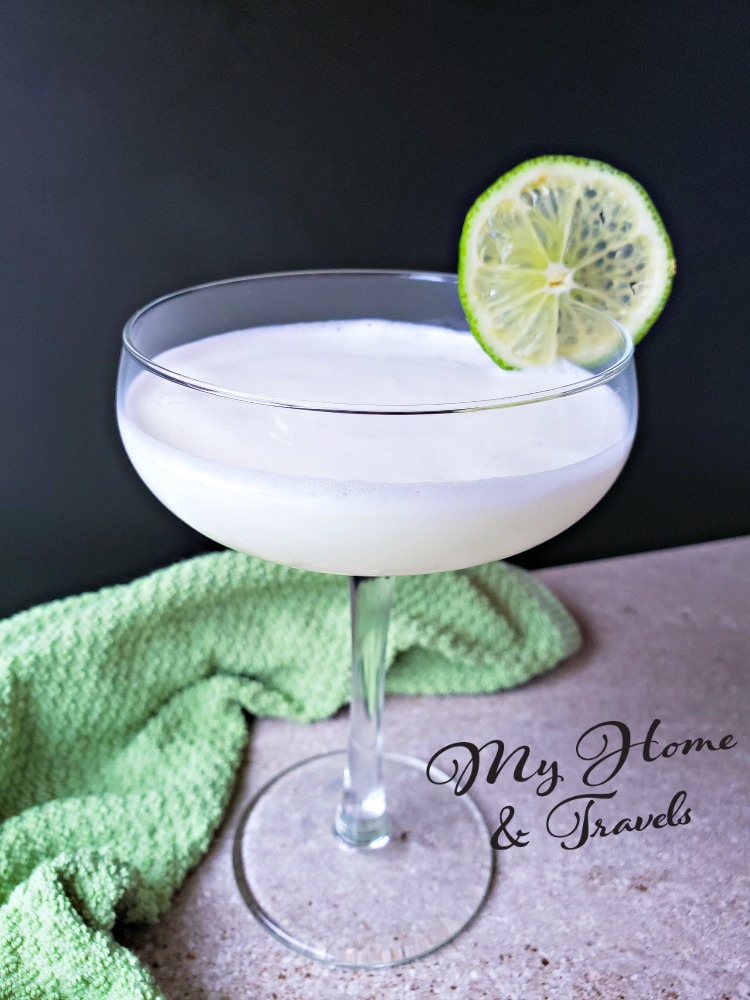 Although this is a great Cinco de Mayo recipe, having your Taco Bar Corn Salad, Skillet Nachos, and Creamy Margarita – you are ready for any summertime party.
Do you need a couple more nacho ideas?
I've included affiliate links to Amazon for you to find some products easier. I may receive a small commission, but the price is the same for you. It just helps my blog out.
Happy Travels,
Rosemary