Reasons To Stay At Camp Margaritaville in Auburndale Florida
Luxury RV Resorts have been becoming more popular in the past couple of years as more people are taking to the roads in their RV, not only for travel, but many living in them full time. Camp Margaritaville in Auburndale, Florida is one of the latest that's a must visit. Here's my reasons you should plan a stay here. Thank you to Camp Margaritaville for hosting us for this trip. All opinions are my own. #hosted
Why would I want to stay at an RV Resort if I don't have an RV? Cabana Cabins are available to rent so you can enjoy the RV lifestyle without an RV. It was such a great experience we would do it again in a heartbeat.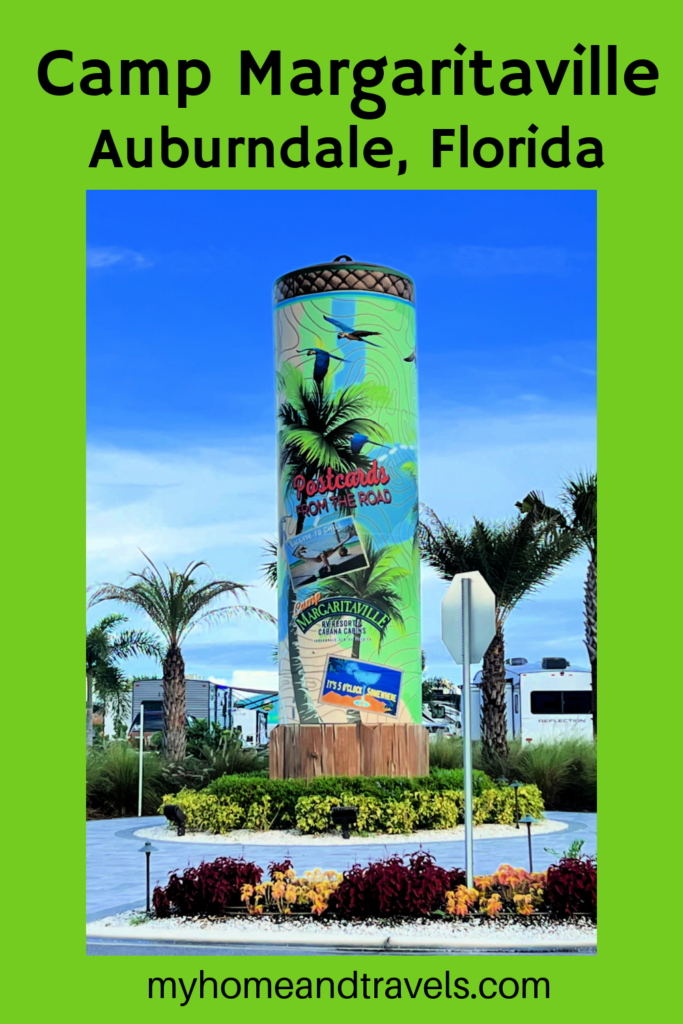 Reasons to stay at Camp Margaritaville
The Cabana Cabins are a home away from home.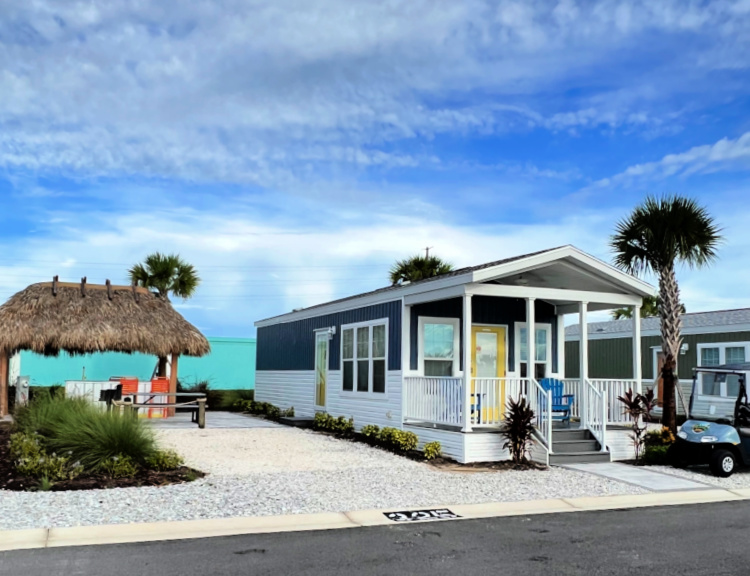 A king size bed is in the bedroom.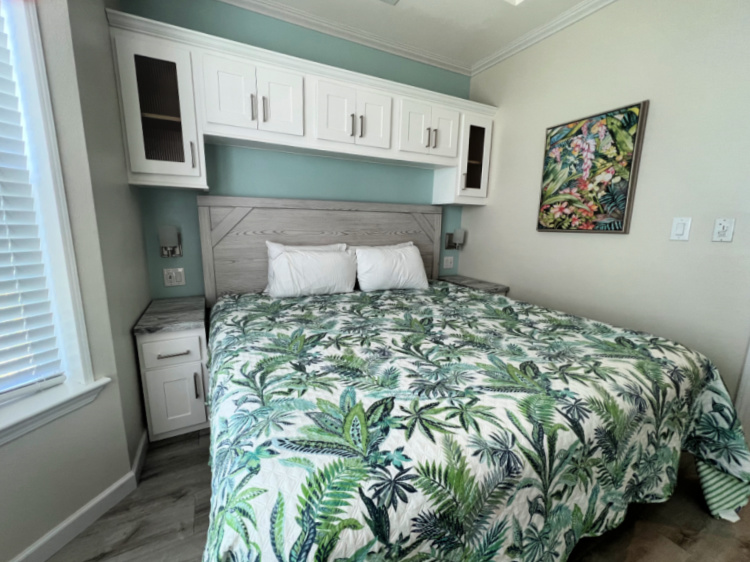 There are different layouts available. Kids love sleeping in a bunk bed.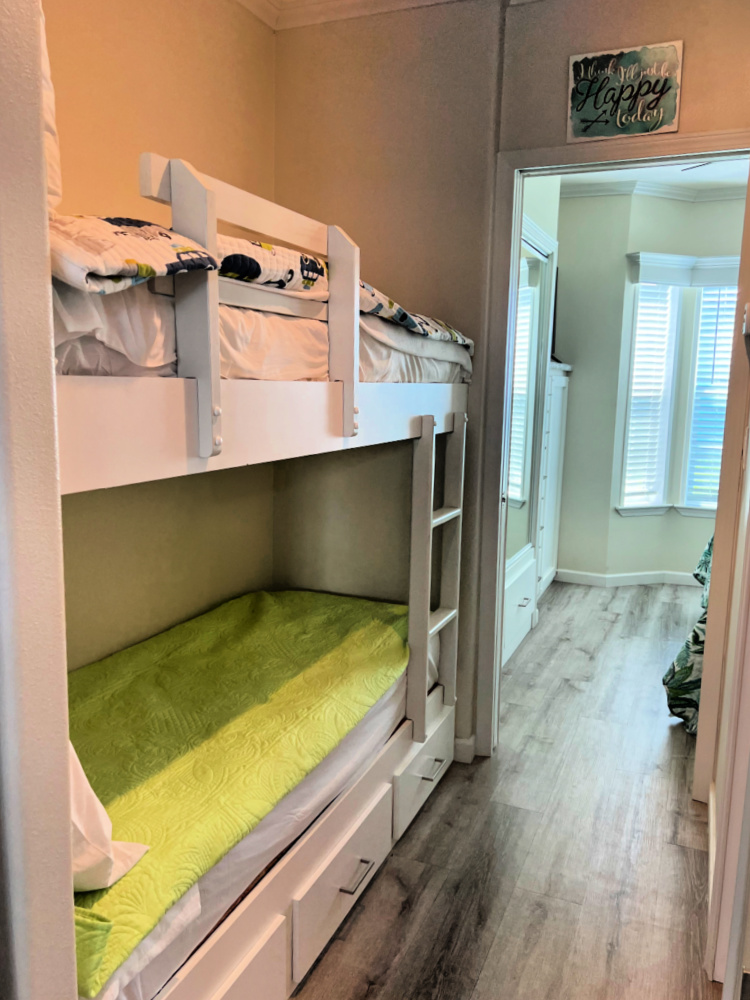 Full size kitchens.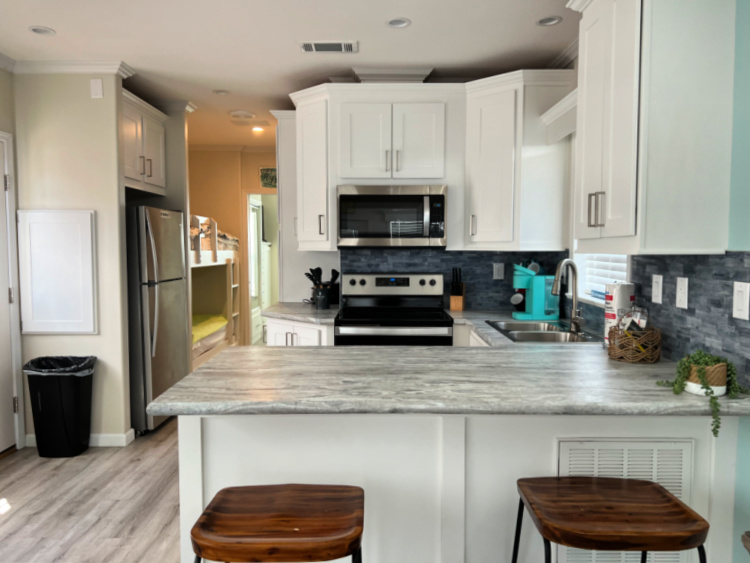 Some offer a fireplace on the front porch. All have Adirondack Chairs.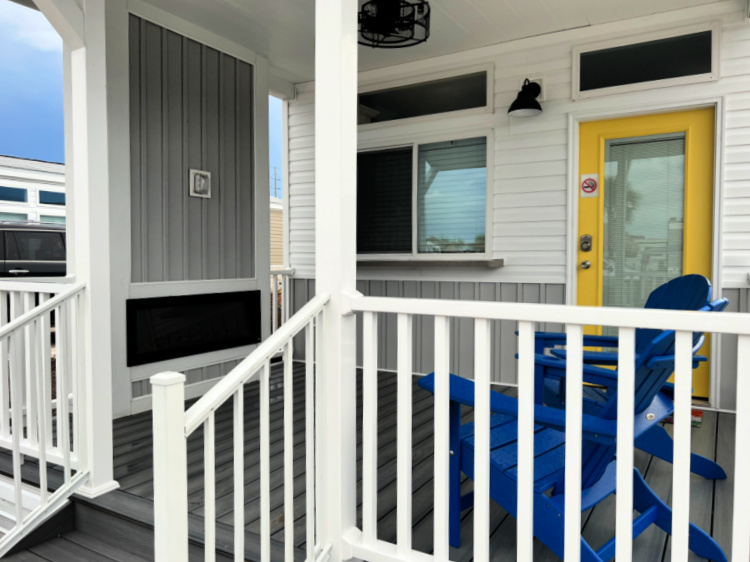 All offer a picnic table and charcoal grill. Great to even just roast marshmallows.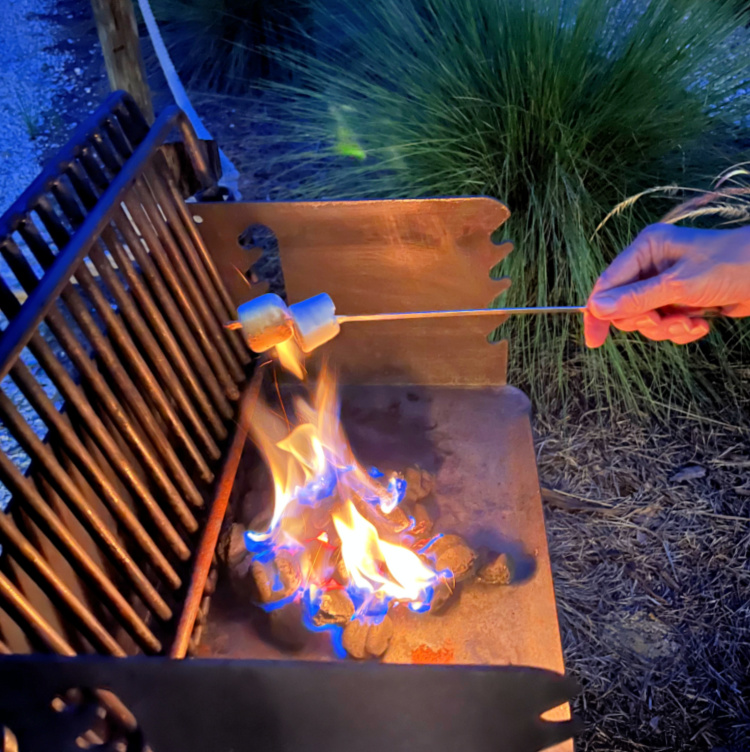 Some offer a Tiki Hut with an outdoor sink and TV. Don't forget your tropical shirts.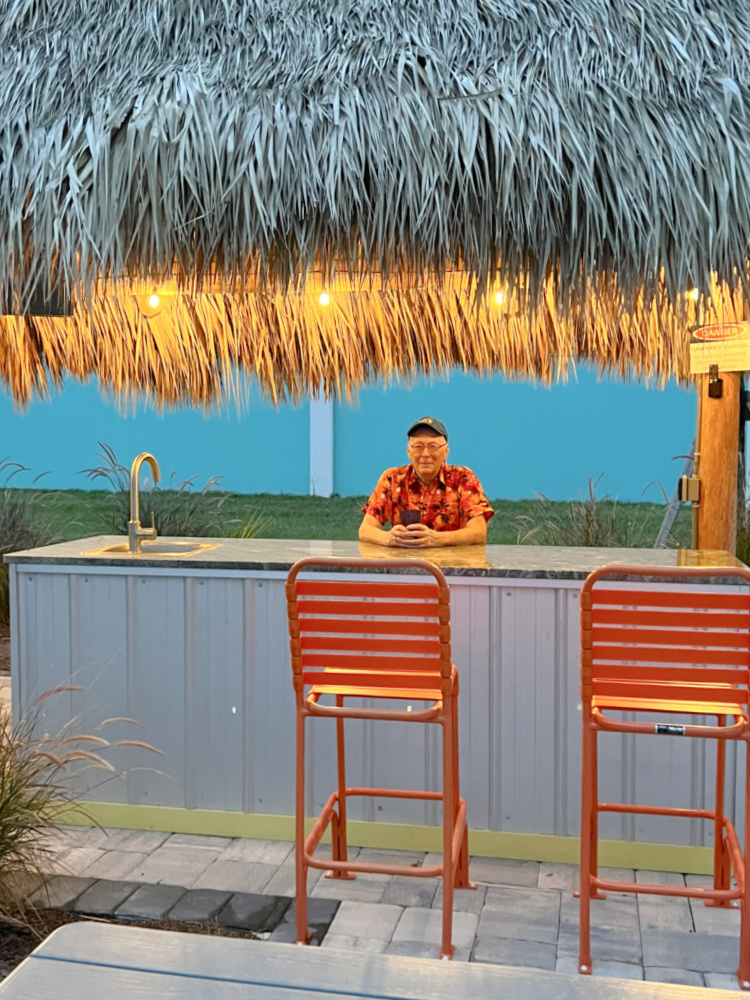 You will find Camp Margaritaville is large, so renting a golf cart makes it easy to get around. And it's just fun. If you rent it ahead of time, it will be waiting for you at your site.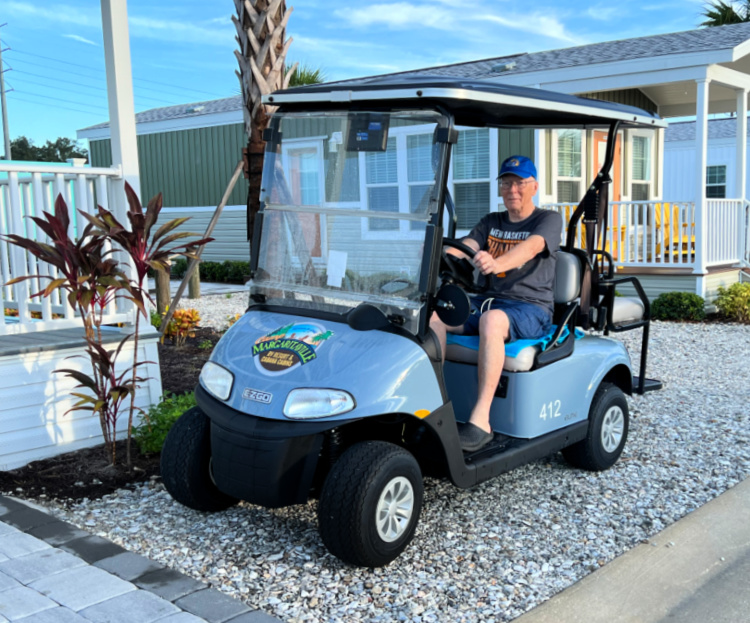 It's 5 O'Clock Somewhere
What would a trip to anything Margaritaville be without a Margarita?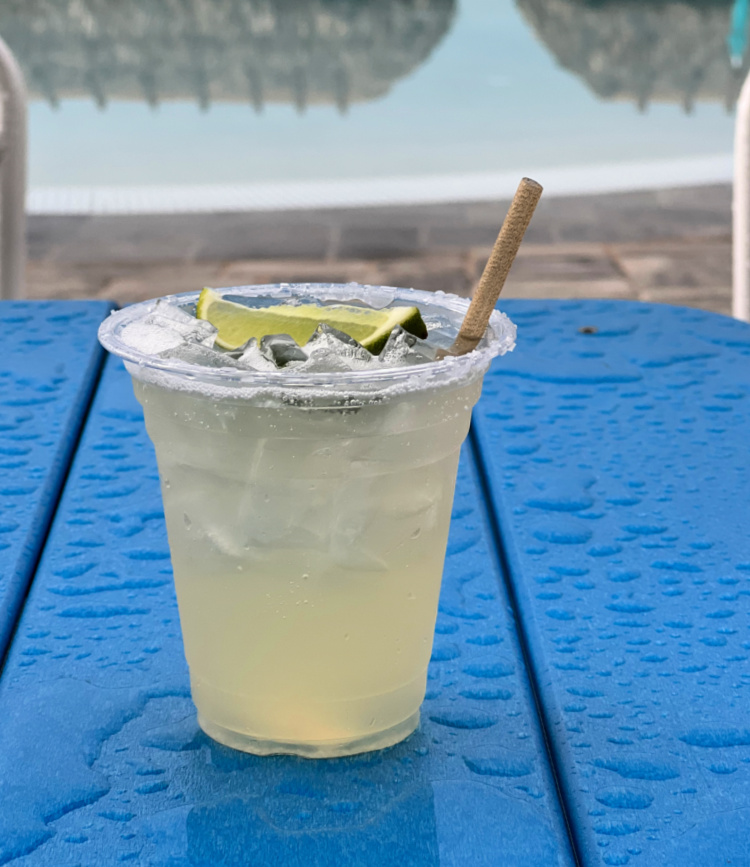 With the multiple choices of bar areas, you can always find drinks and pick up food. No full service restaurants on site – yet.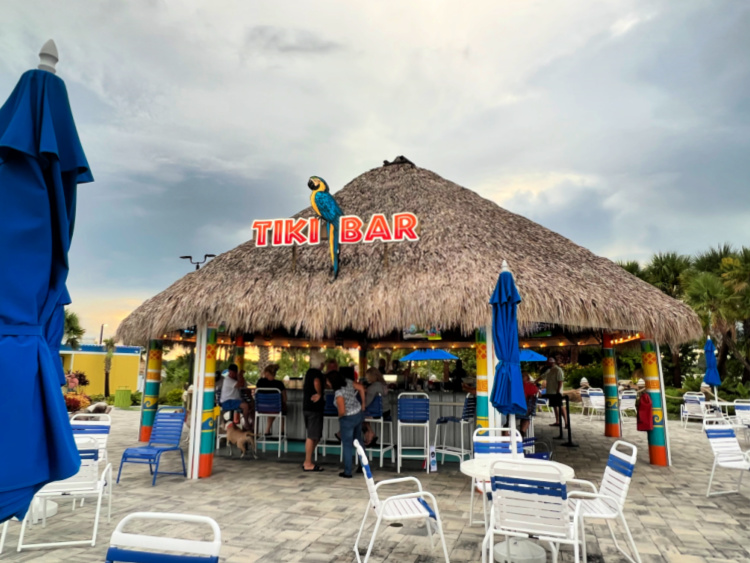 Sit around the fire pit and make new friends.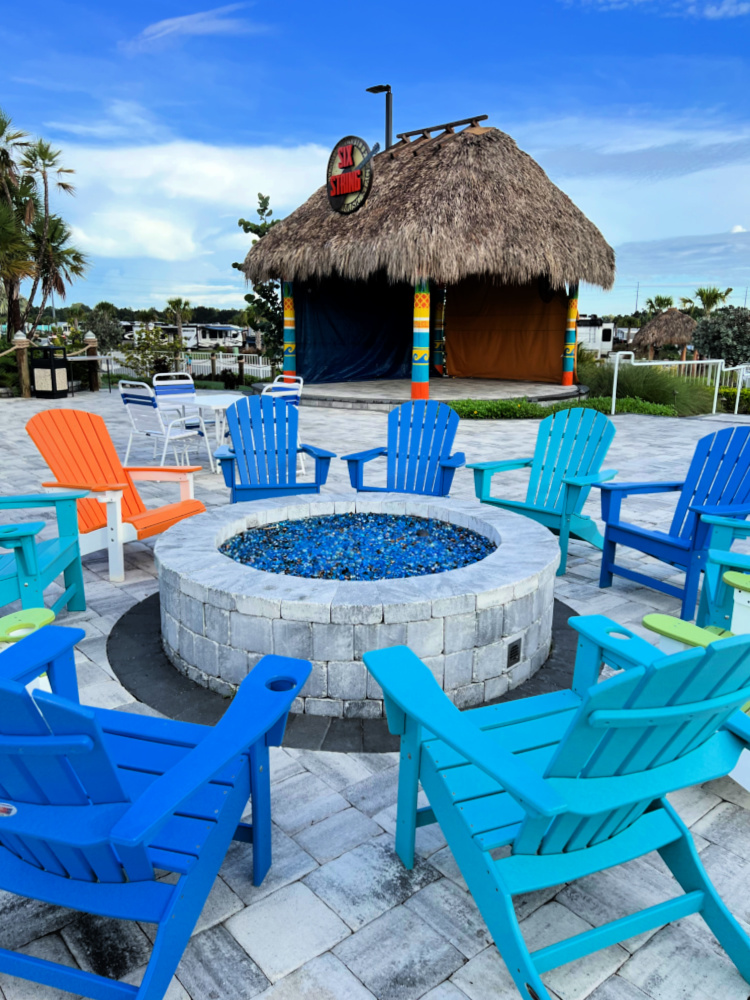 What's a vacation without mini-golf?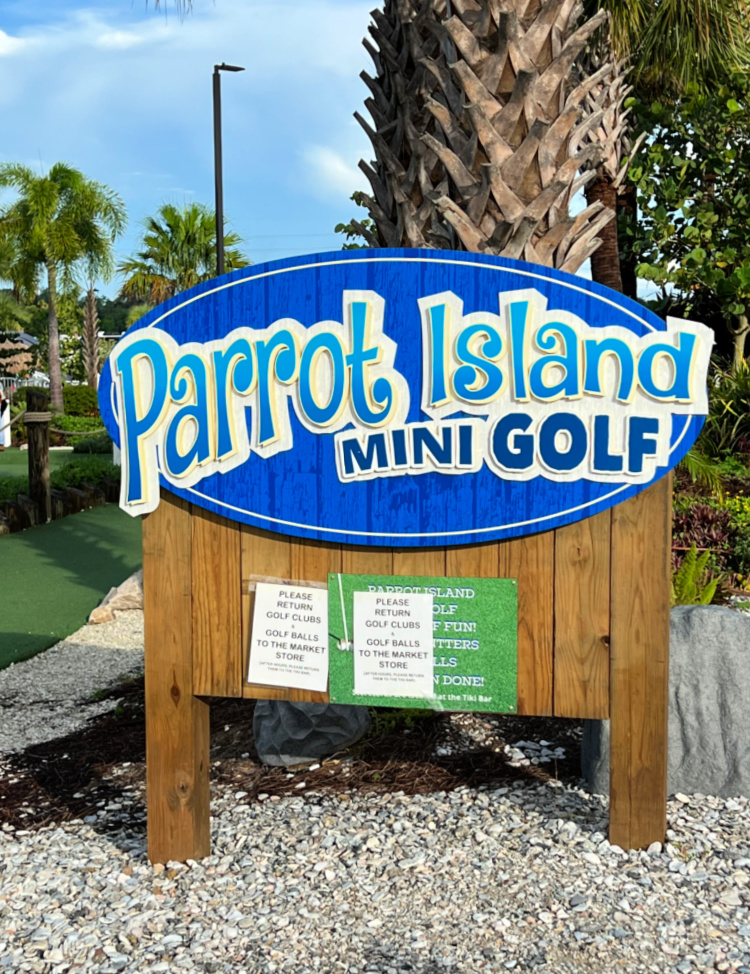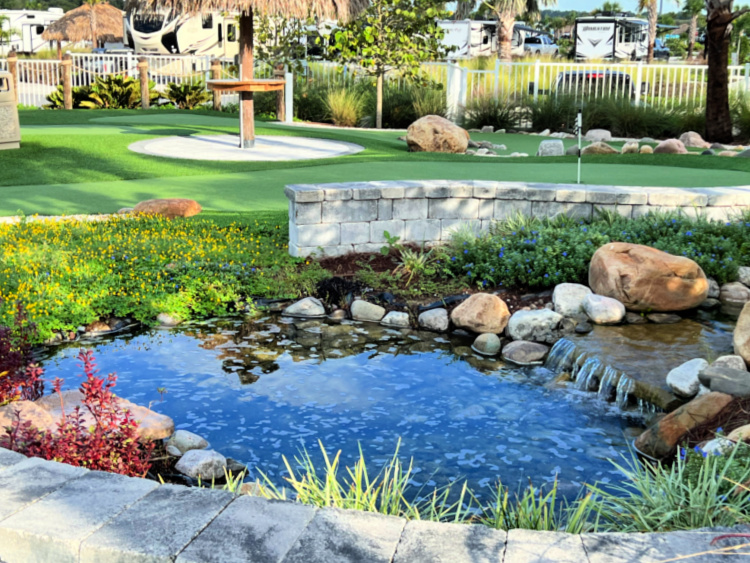 Forget something or maybe need S'more supplies? The Camp Store carries a lot of food, drinks, and souvenirs for your trip.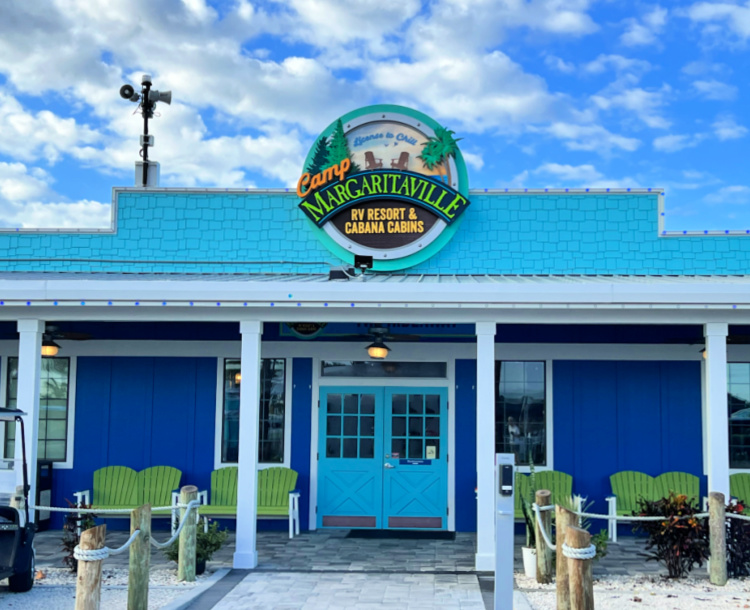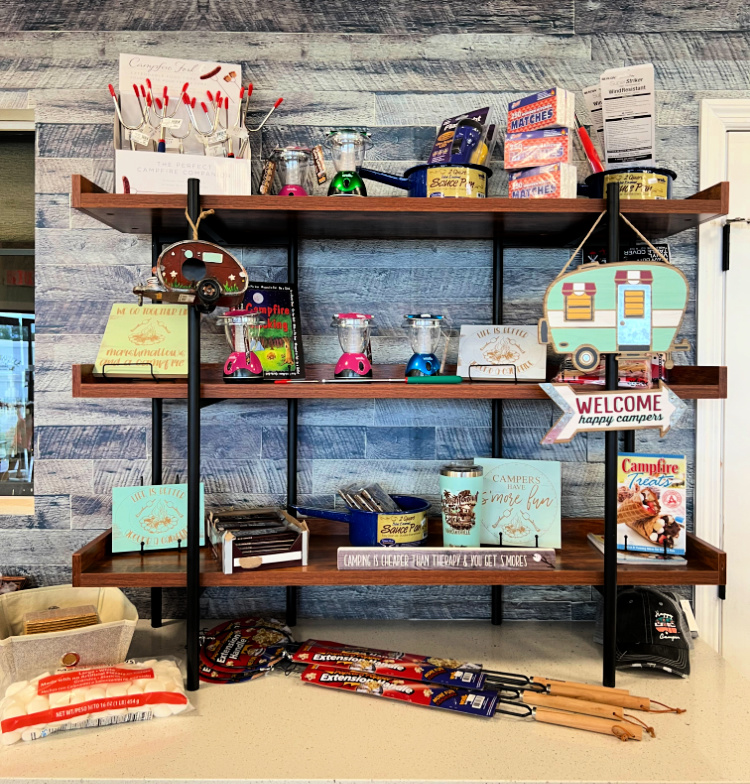 Have you heard of Gaga Ball? I wasn't familiar with it, but it's big with kids 12 and under. No pics of minors are posted.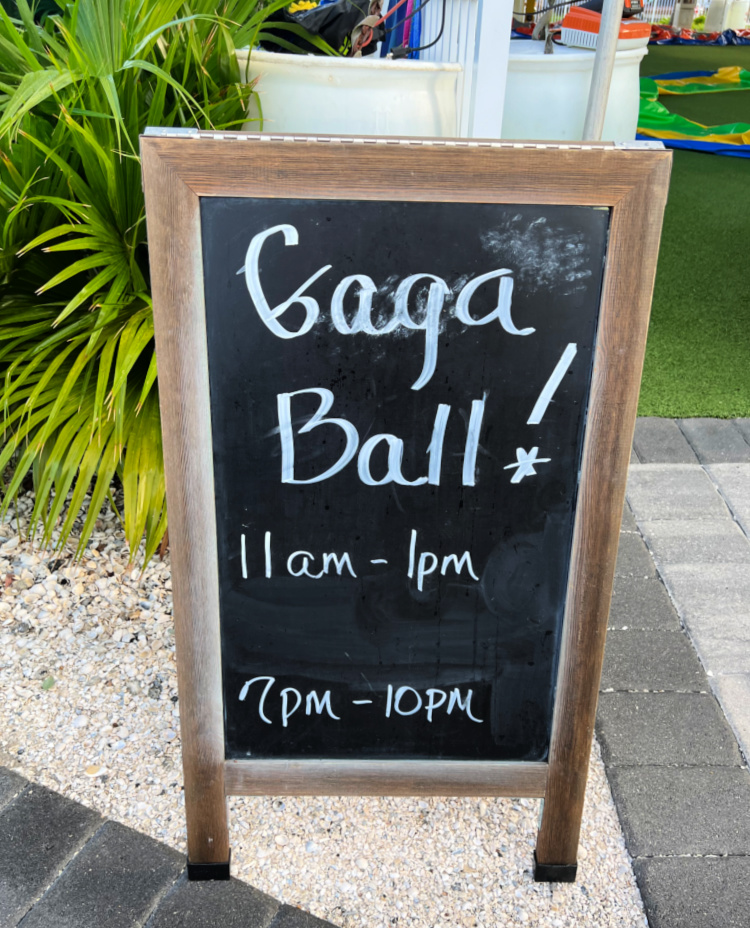 One thing I noticed between Camp Margaritaville and a Margaritaville Resort or Restaurant, it wasn't overly covered with Margaritaville branding. You had that vibe and even the feeling of being in Paradise, but not as much of the covered walls of décor and surf boards.
Other amenities you will find:
Laundry
Bark-Aritaville – 3 dog parks and washing station
Arcade
Basketball Court
Fitness Center
Bath House
2 Playgrounds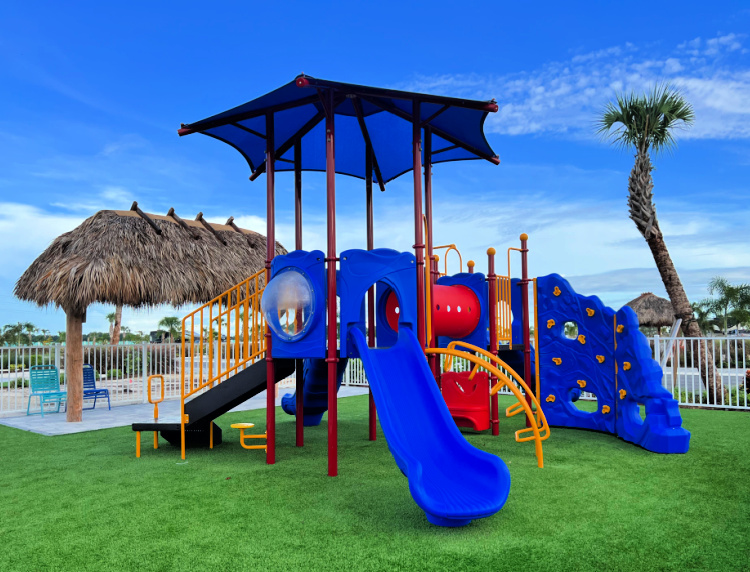 Checking in and security
There's a 24 hour security (ranger) station.You have to have a pass to get in and you are given a code for your front door for entry. They are friendly and helpful like when I left my credit card at the bar. The ranger can answer all your questions after hours.
Free Wi-Fi. You are given a password on your check-in papers along with other information such an event calendar with hours of each bar, activity, and pools.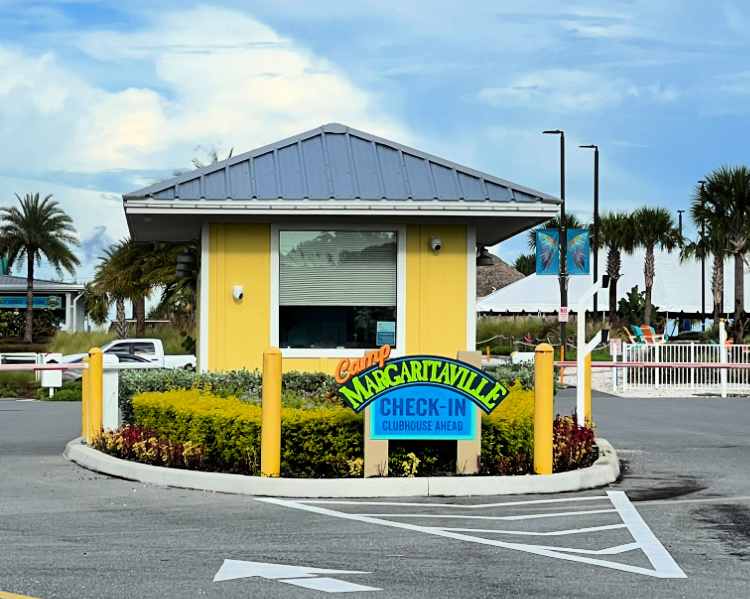 A few hints and advise when staying in a Cabana Cabin.
The refrigerators don't have ice makers or trays, so plan on purchasing ice at the camp store, or bring your own trays.
Bring a fan to use outside during those hot and humid Florida days. Not only can it provide some breeze, but blow the smoke from your grill away.
Bring your charcoal and a lighter.
No parking for cars around the attractions, but there is golf cart parking.
If you are a seasoned camper, some of these hints might not be needed, but for us, we aren't.
Now For The Rvers
There are over 300 sites and 11 premium sites. Some are on the water or next to the pool.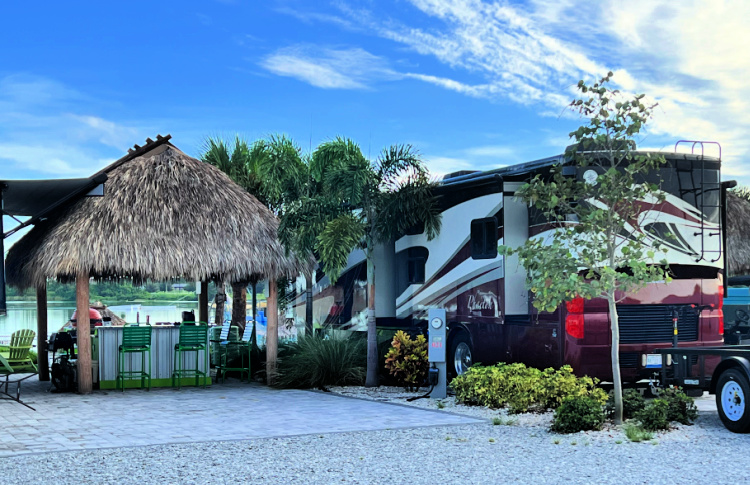 All have free wi-fi and cable along with a grill. Some also have tiki huts. The premium sites includes a hammock, a gas grill and larger sites.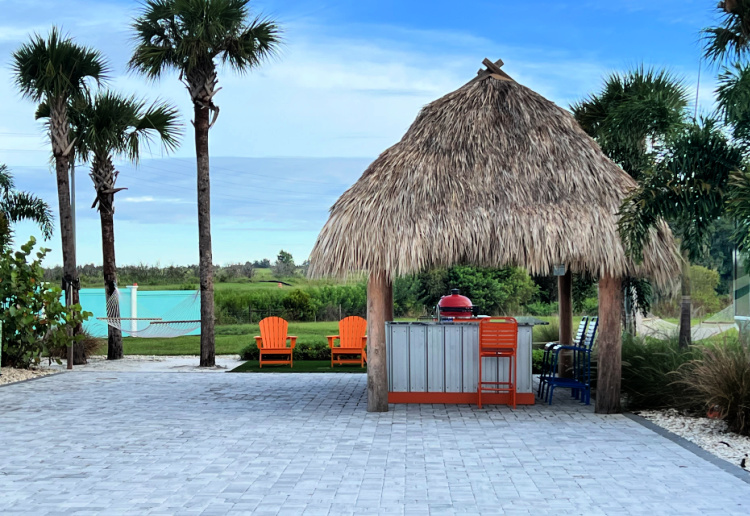 Final Thoughts on Reasons To Stay At Camp Margaritaville in Auburndale Florida
Who is Camp Margaritaville for? Anyone – couples, singles, and especially families. There's so much to do, or just enjoy your quite, or alone time.
The whole camp area is very clean and well maintained. The landscaping makes you feel like you are in paradise – well you are really.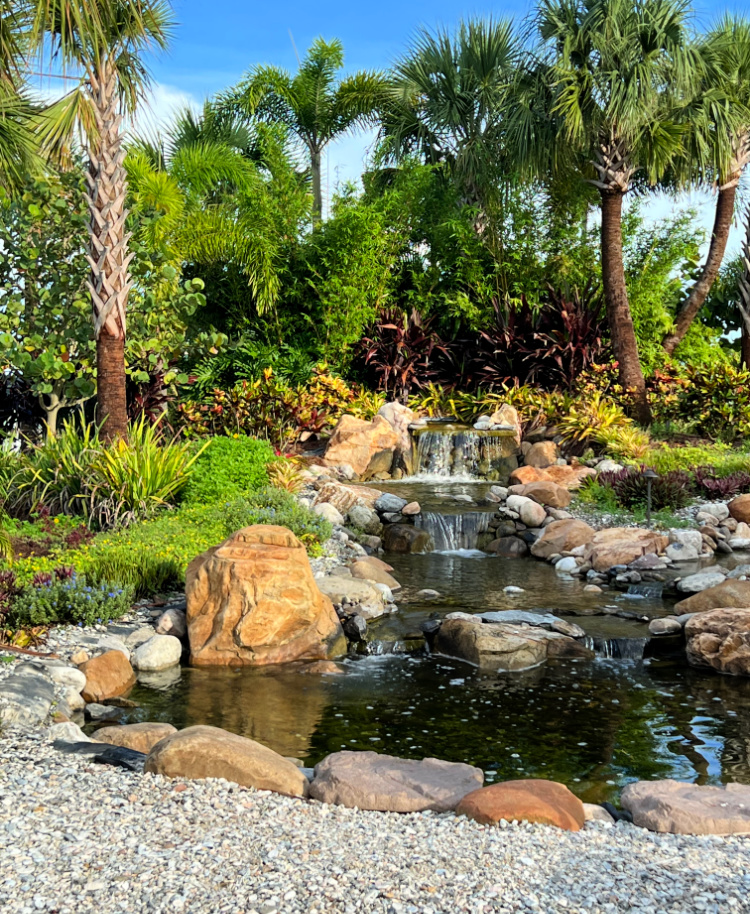 I have heard there are more Camps planned, plus more updates for this location.
You don't have to leave Camp Margaritaville unless you just want to. But if you do, being located in Polk County, there's plenty to see and do. Plus find great restaurants. Read about my VISIT CENTRAL FLORIDA ideas.
There's also locations in Pigeon Forge, Tennessee and Lake Lanier, Georgia. I think I need to try these out as well.
Sometimes you will find sponsored or affiliates posts. Read the full disclosure HERE. All reviews are my own.
I've included affiliate links to Amazon for you to find some products easier. I may receive a small commission, but the price is the same for you. It just helps my blog out.
Happy Travels,
Rosemary