What To Do In Central Florida
If you say Central Florida, what do most people think of? Probably amusement parks and mouse ears, but let me tell you, Central Florida has so much more to offer, and just as much fun. Visiting Polk County in Central Florida, including downtown Lakeland is a must for everyone. Thank you to Visit Central Florida for hosting us recently. Here's what I will tell anyone when you ask what to do in Central Florida. #hosted
Our recent visit was just two and a half days filled with so much to see and do including trying to avoid those pesky thunderstorms Florida can be known for at this time of year. I see another trip will have to be planned. It's a very large county to cover with a long list of options.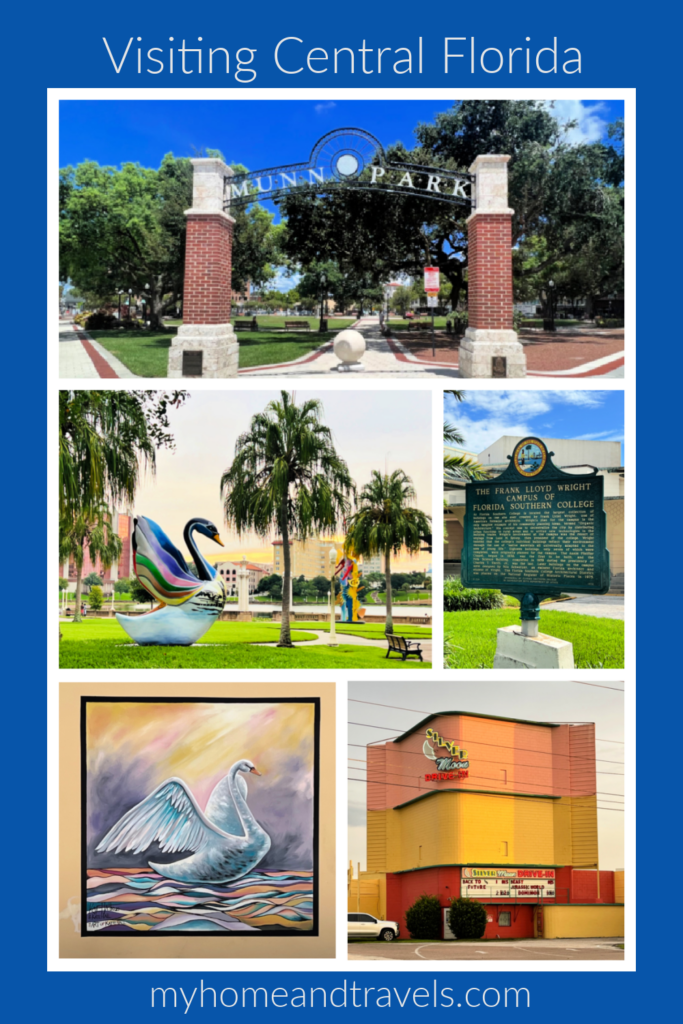 Central Florida and Polk County includes the cities of Lakeland, Auburndale, Lake Wales, Winter Haven, and more. According to the Water Management website, there is 381 lakes in the county.
Visit Downtown Lakeland
Situated around a town square with Munn Park at its center, it's a great city to walk around and find bakeries, coffee shops, local boutiques, and antique stores.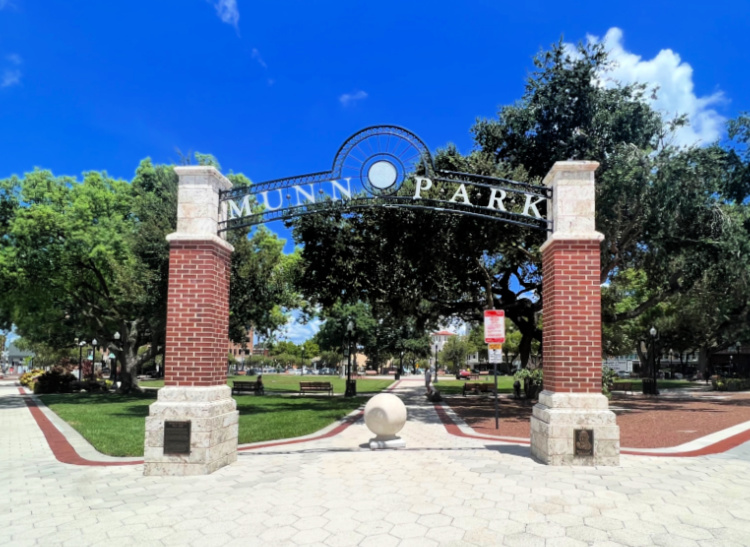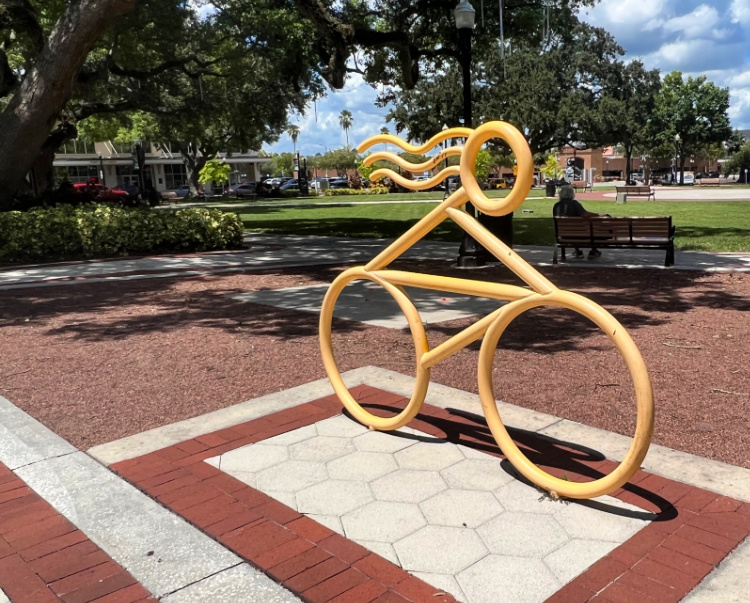 Lakeland is known as Swan City. As you look around, you may notice a lot of swans.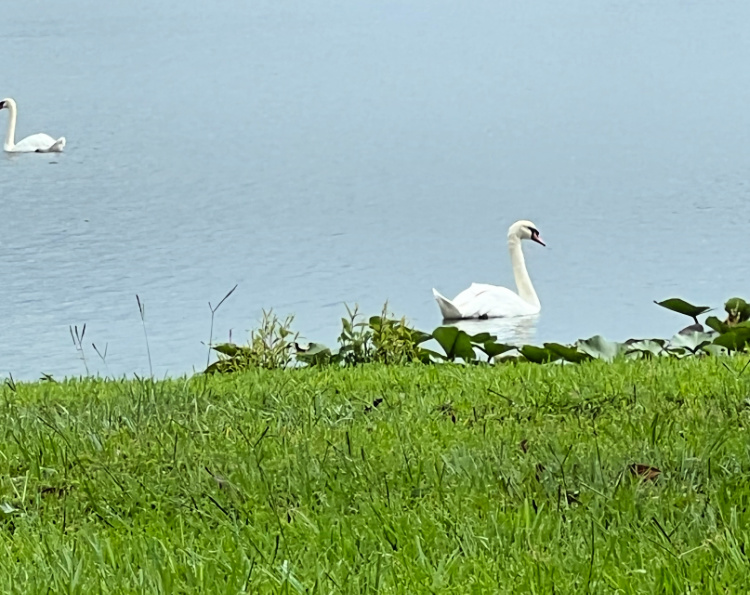 There are statues, murals, and even live swans on many of the lakes. There's a royal connection to these swans. See more below about a royal connection.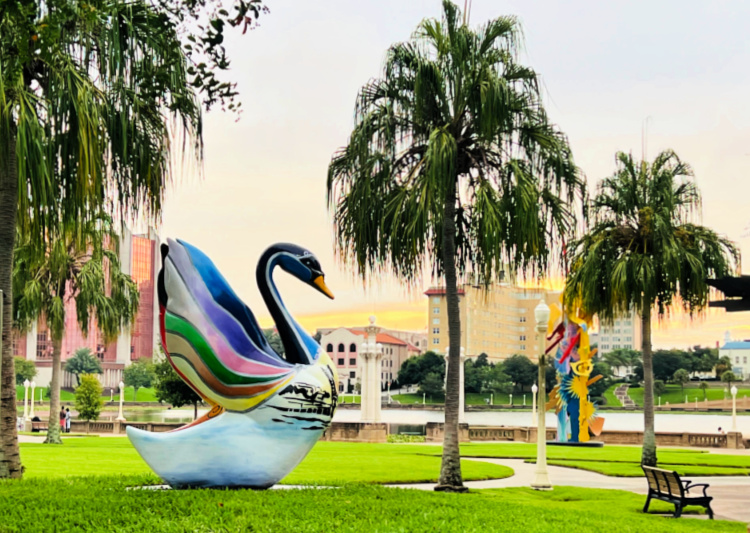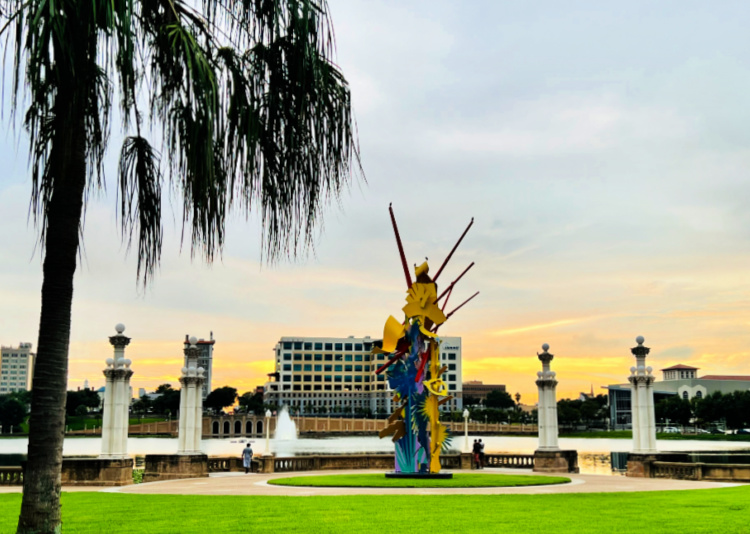 Swan statues started popping up about 20 years ago and there's not an exact number of how many have been added. Each I found were painted in bright colors to draw attention. Look inside buildings and all around town for these.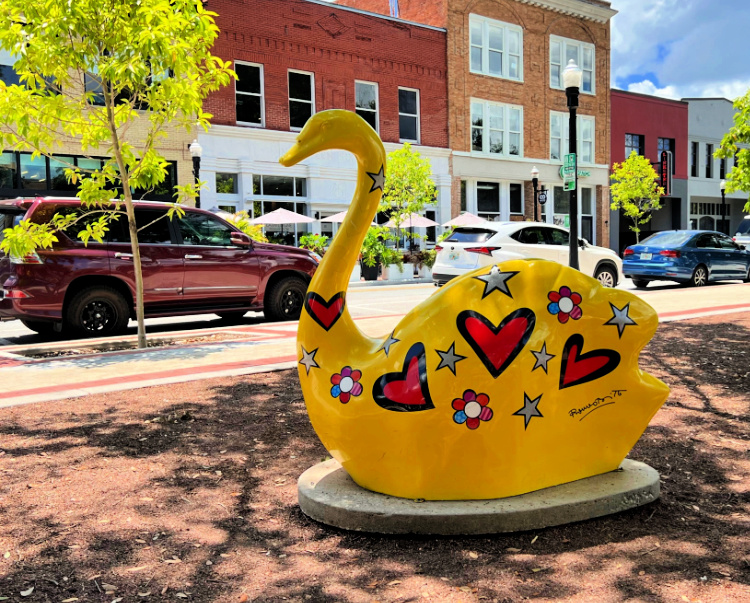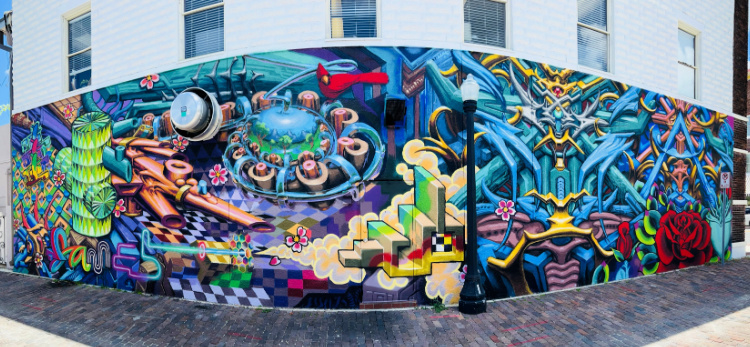 You might have to wait to cross the street as Amtrak goes right through the downtown area. Have you ever ridden Amtrak? It's fun to let someone else do the driving.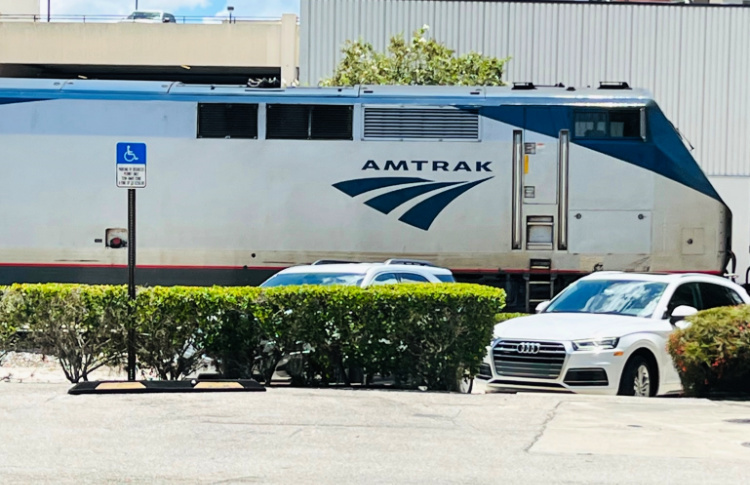 Of course my husband had to find out if there was a record shop – and there was.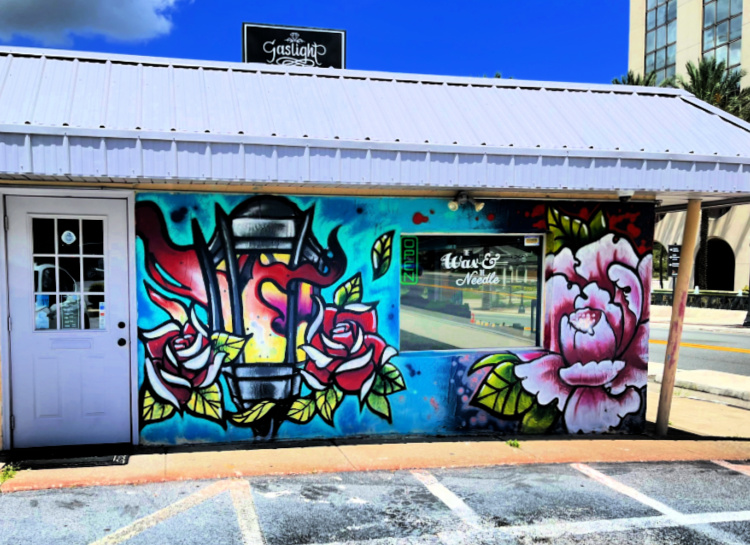 Finding The Best Food
If you haven't had the chance to dine at Harry's, it's a must. We first found Harry's in St. Augustine, then again in Ocala, so we were delighted to find out one is in Lakeland also.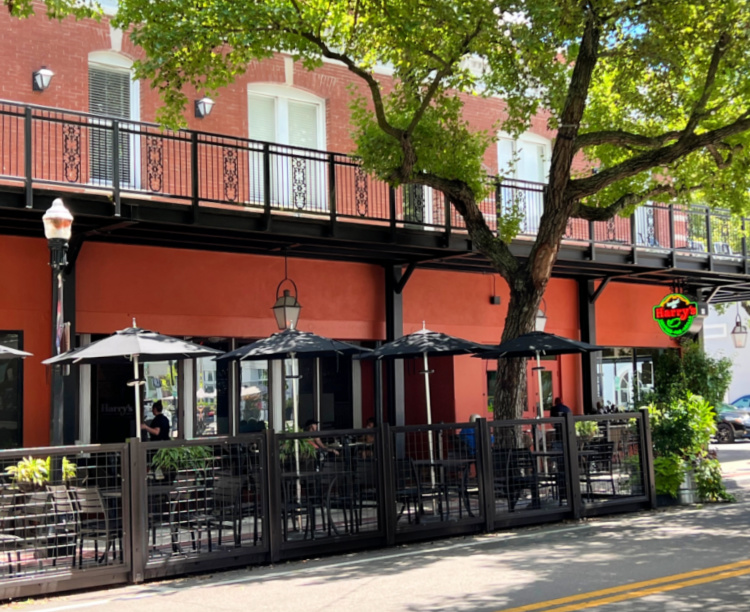 Their She Crab Soup is some of the best I've ever had.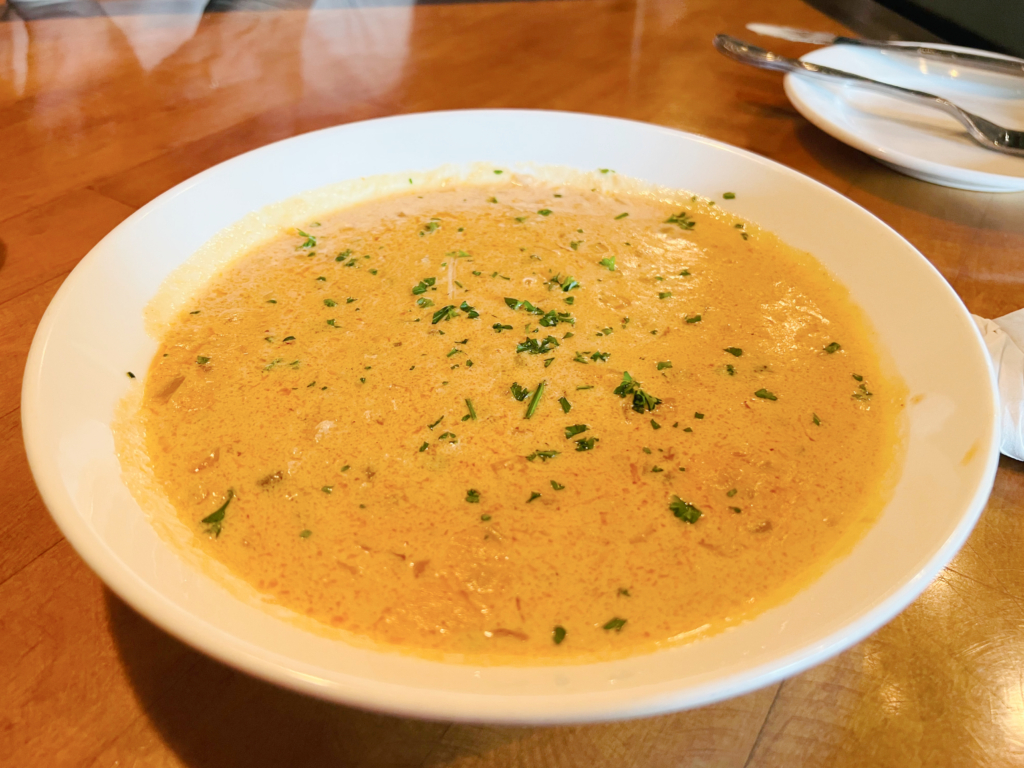 In looking over the menu ahead of time, which we find helps with any restaurant selection, I found an interesting dessert – Beignet covered deep fried Oreos. Ok – had to try and they were the bomb. This is going to be something I must recreate at home. How does it sound to you?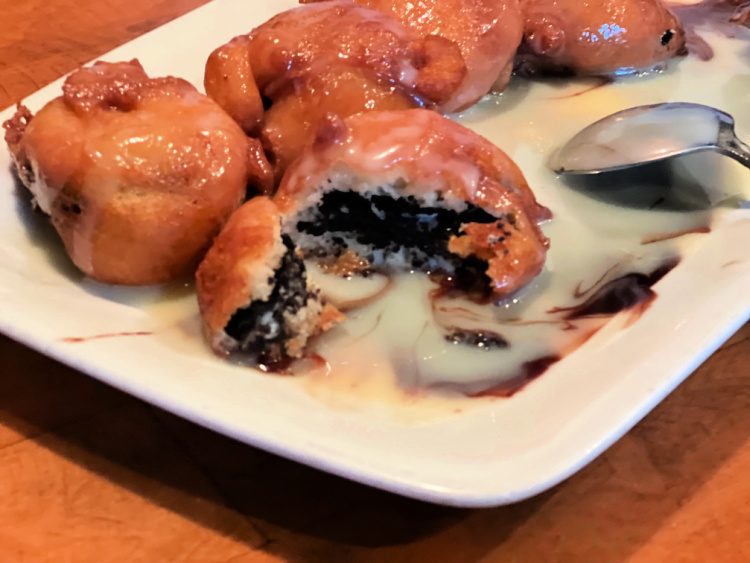 If you can't decide what sounds good, make a trip to The Joinery, a small food hall and craft brewery, it offers a multitude of choices from Ramen bowls, pizza, BBQ, to tacos. The wood fired pizza from Ava, a Neapolitan Pizzeria was great. A soft, but crispy crust is always what I look for.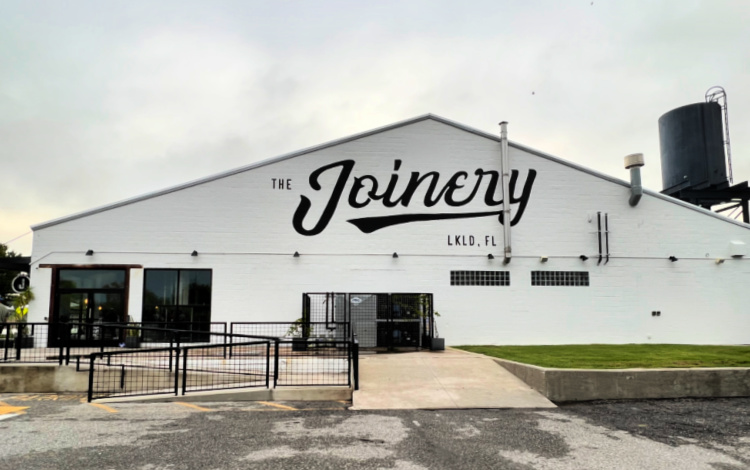 As a suggestion for a great lunch spot, it couldn't have been better.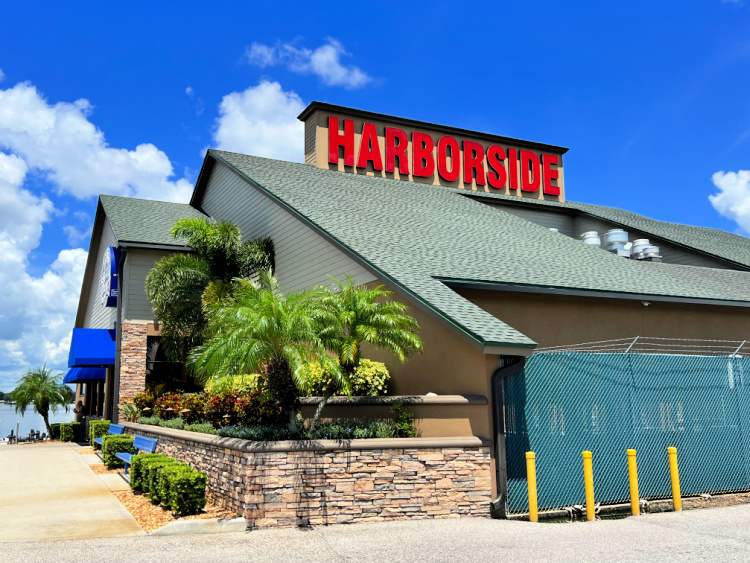 Located in Winter Haven on Lake Shipp, it sits right on the lake with dock side seating and slips for boats to just dock your boat and walk up for a great meal or drinks. A wide menu of items with most featuring seafood.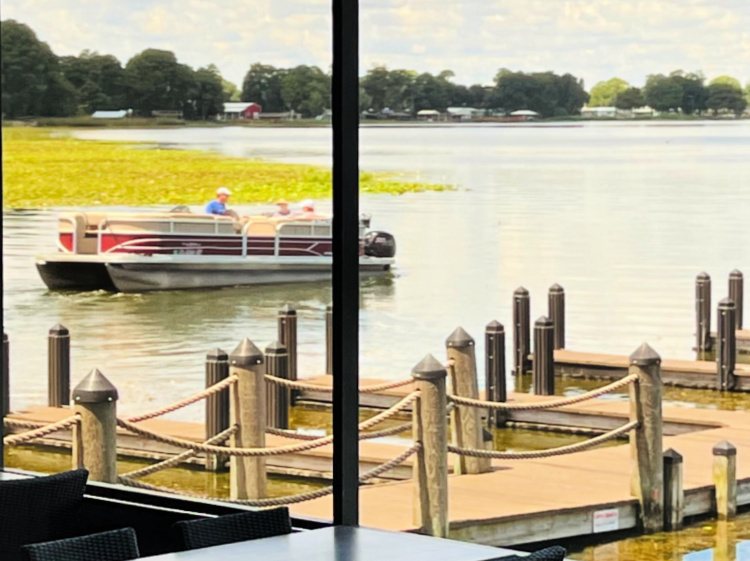 After being outside all morning, we were ready for a cooler meal and chose the Harborside Salad. It was delicious! The homemade oregano-garlic dressing was different than any I had had before and would love the recipe for it. Topped with grilled shrimp made it feel like a meal in Florida.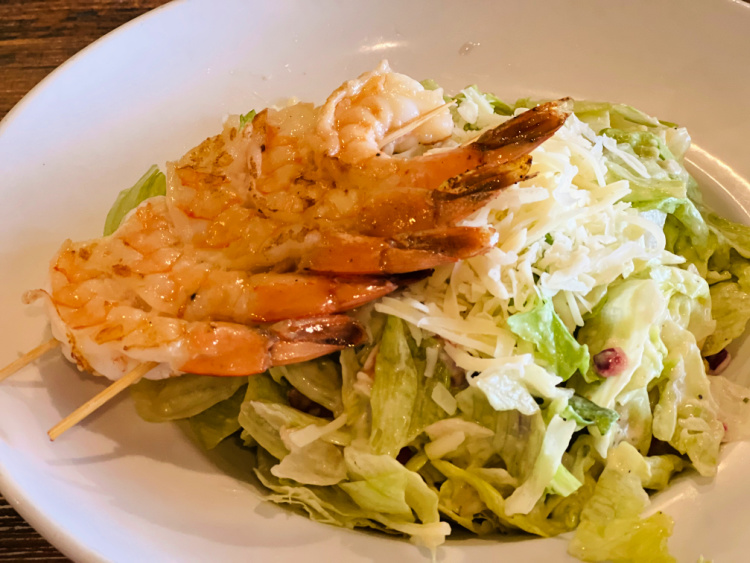 Of course, Don had to finish off with homemade Key Lime Pie. It wouldn't be a meal without it. How did he rate it? One of the best he has had.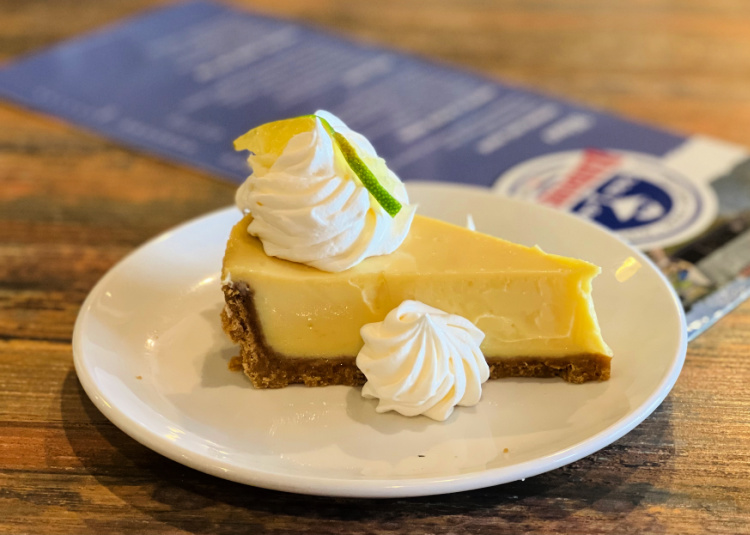 For a bit of nostalgia, take in a movie on one of the two screens at this legendary drive-in. The movie selection that night wasn't really of our liking, but just the idea of watching a movie from your car makes it fun.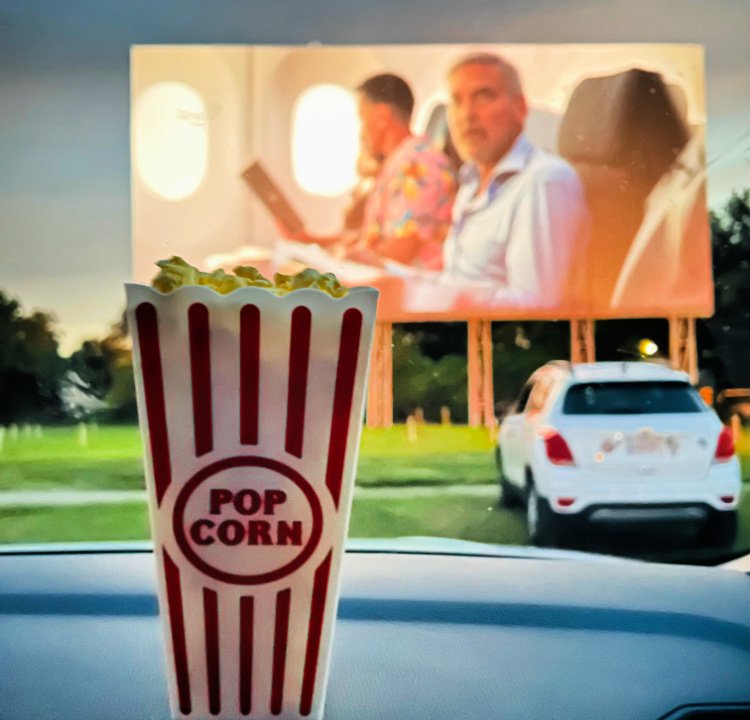 Something a bit different these days is you listen to the sound through your radio. No more hanging the speakers on the window of your car.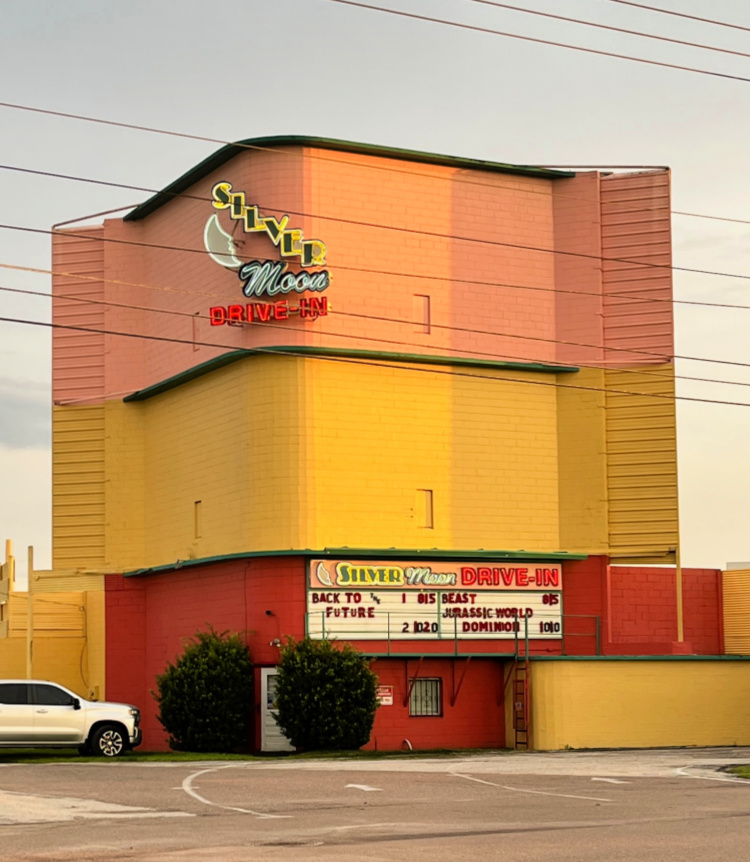 Don't want to walk to the concession stand, you have servers driving around on a golf cart to take your order. No need to leave your car. It was a nice night after the rain, so many were sitting out in folding chairs.
There's also a swap meet held on weekends.
Visit the historic Olmsted Gardens, listen to the Singing Tower & Carillon, or enjoy a tour of El Retiro at Pinewood.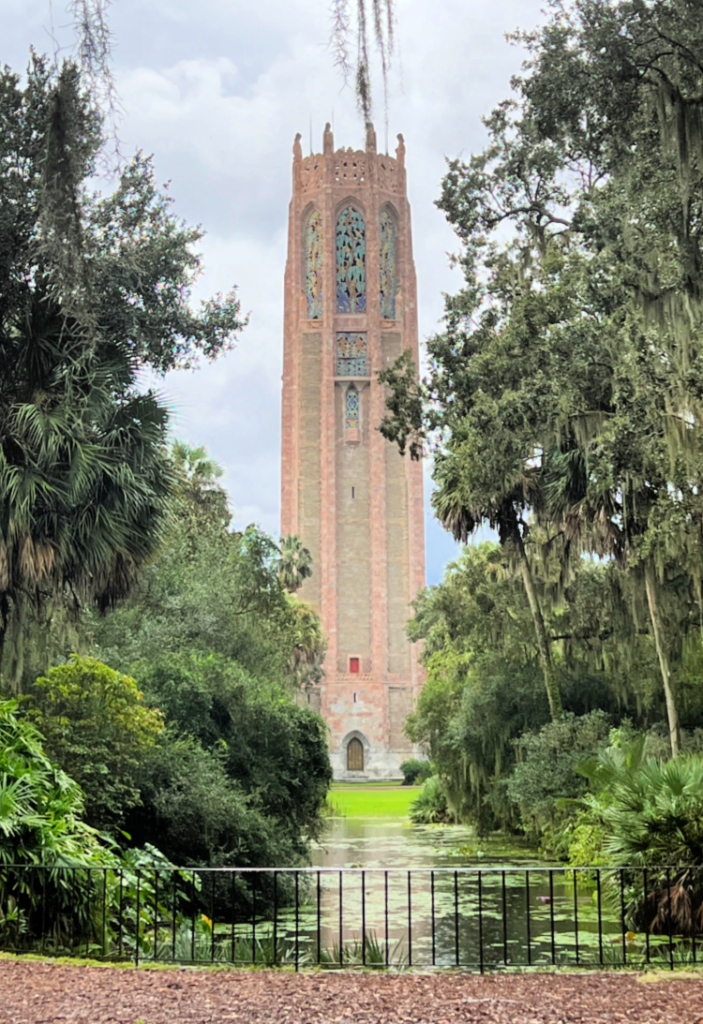 It was a rain out for us for the most part that afternoon, but did enjoy the El Retiro tour plus the Carillon concert. The visitor center is also not to be missed.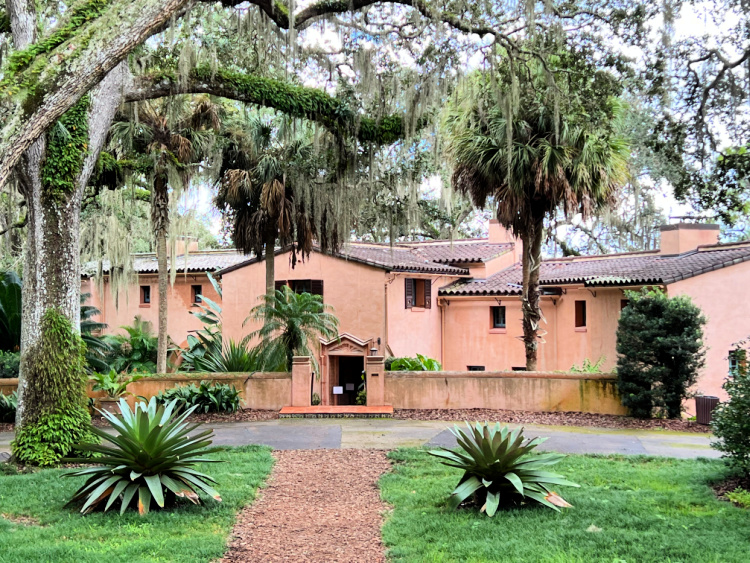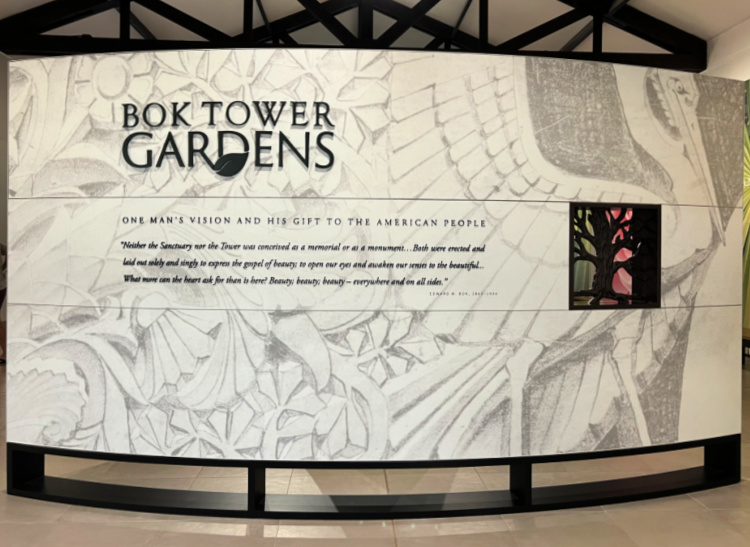 I was disappointed we couldn't see the gardens as they are full of lush greenery and rare plants so that's on our list for next time.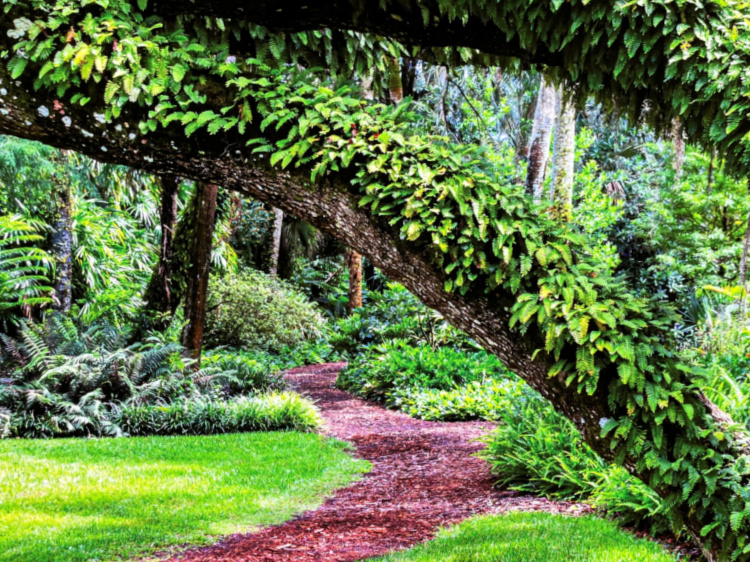 Located just outside the gates of Camp Margaritaville, watch wakeboarders, kneeboarders, or water skiers being pulled by cables instead of boats. There's also a small café for snacks, drinks, or a meal while watching from the patio. Lessons are offered with "get up guarantee".
The low country boil was delicious with the normal ingredients. My seasoning was on the side so I could control the spiciness.
Afterwards, choose from a few desserts and ice cream to catch a sunset.
What To Do In Central Florida
Now for more ideas of what to do in Central Florida and Polk County. Many of these are great to include the kids in too.
Being affiliated with the Florida Southern University, you will view over 2,500 pieces of art of artists from Andy Warhol to Pablo Picasso. Exhibits are always changing and it's free to do.
Hollis Garden is a formal garden in a neo-classical architectural environment located at Lake Mirror Park. One this 1.2 acres, you find over 10,000 flowers, shrubs, and trees, many native to the area. Great for photos.
This historic theatre offers a mix of films and live performances. It's even available to rent for private events. Don't you love the old marquees?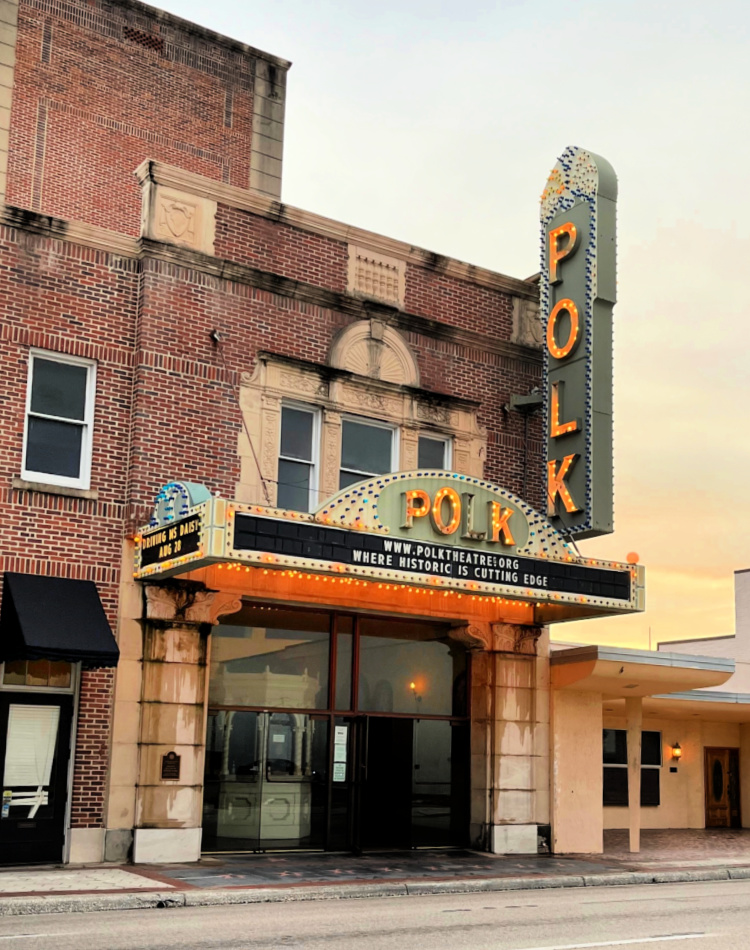 This monthly event has a different theme each month. This free, downtown event in Lakeland brings out family-friendly entertainment with music, food, a car show, and arts and crafts.
Check the WEBSITE for a schedule.
This 1,700-acre ranch is one of the largest dude ranches east of the Mississippi. They offer all you might think of a cowboy ranch and more. Have a choice of a Luxe Conestoga Wagon, Signature Glamping Tents, Luxe Teepees, a lodge, and cabins.
A few of the recreational activities include horseback riding, hayrides, a mechanical bull, a full-service marina, skeet shooting, zip lining, cookouts, and much more. Attend a rodeo on Saturday nights then try your two-step at the River Ranch Saloon afterwards.
Known as the "Official Aviation Museum and Education Center", it's not only a museum, but also an educational center with camps, workshops, and tours. You will find many unique displays and exhibits you won't find any where else.
Located on Lake Hancock, this former cattle ranch today you find over 1,200 acres of distinct ecosystems designed for preserving all nature and resident wildlife.
If you love hiking, numerous trails are available to enjoy. Several strict rules are in place including no pets.
Publix Field at Joker Marchant Stadium
Home to the Detroit Tigers for Spring Training and also Minor League Teams of Lakeland Flying Tigers and Gulf Coast Tigers.
Don't let the name fool you – you aren't going to be visiting a zoo or animal encounter with a Wallaby.
Wallaby Ranch is home to hang gliding and tandem flights.
This candy factory is in it's 90th year offering gourmet chocolates, citrus candies, and their famous goat milk fudge. Stop by for a sample.
Polk County History Center & Genealogical Library
This center once housed the Polk County Courthouse. The programs and exhibits constantly change and grow offering a new reason to visit.
Check out their educational programs and calendar of special events.
Margaret Kampsen Historic Depot
This historic train depot was built in 1911 in Dundee. You can still tour during limited hours.
You can't think about visiting Central Florida and visiting an amusement park. LEGOLAND Florida Resort is a destination aimed for kids 2 – 12, but parents will have fun too.
You can stay within just a few steps from the entrance at LEGOLAND Hotel, LEGOLAND Pirate Island Hotel, or LEGOLAND Beach Retreat. Each offer different amenities from buffet breakfast, pools, or access to the exclusive Master Model Builder Workshop.
Big plans are in the works for Halloween.
Do you have a Peppa Pig fan? Opened recently, the world's first Peppa Pig Theme Park is located adjacent to LEGOLAND Florida Resort. This is designed more for the preschooler aged family members.
Something new – Pirate River Quest will open in November. Hop on board this swashbuckling boat ride for an adventure with a new LEGO Pirate character and other LEGO exotic creatures including monkeys and flamingos.
I'll be sharing more about these attractions we visited later.
Book a guided tour for a unique experience from feeding water buffalos, seeing a rare red buffalo, or have an ostrich chase your open-air vehicle to follow the food.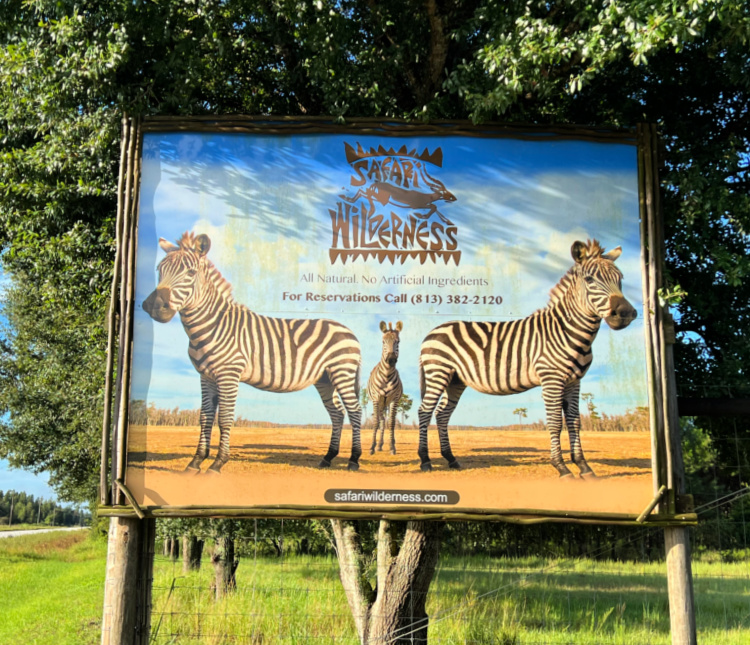 Have you ever fed a Lemur or a Cheetah?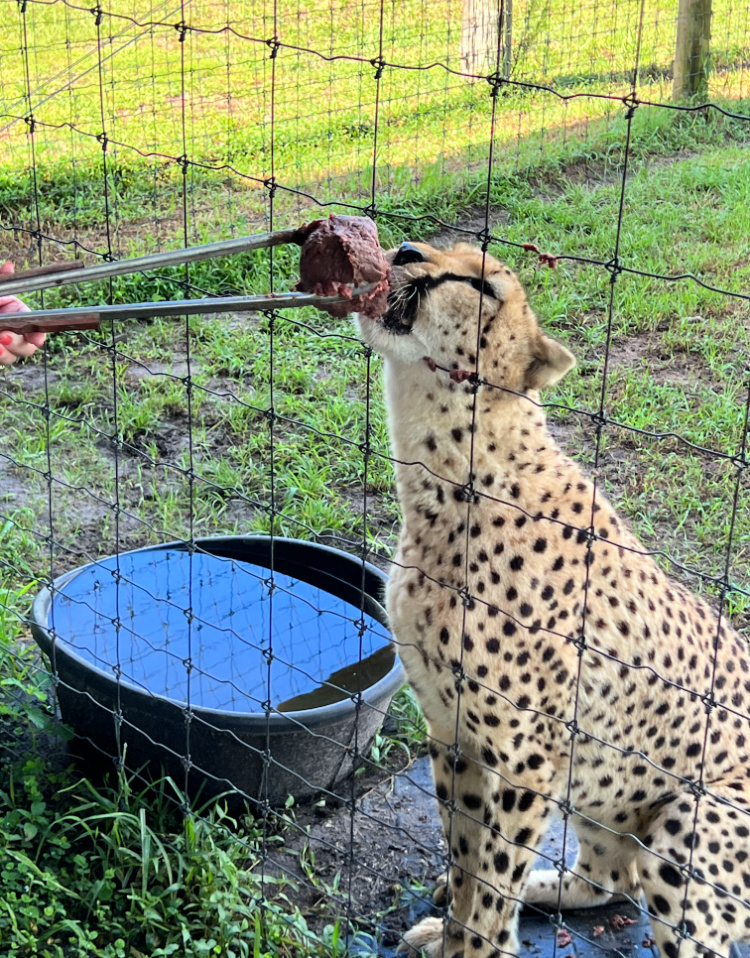 There's even a tiny home for "glamping" and by next year there will be tents available on platforms.
Want to ride a camel? You can do that as well.
FLORIDA SOUTHERN COLLEGE FRANK LLOYD WRIGHT BUILDINGS
Home to the largest collection of Frank Lloyd Wright architecture in the world.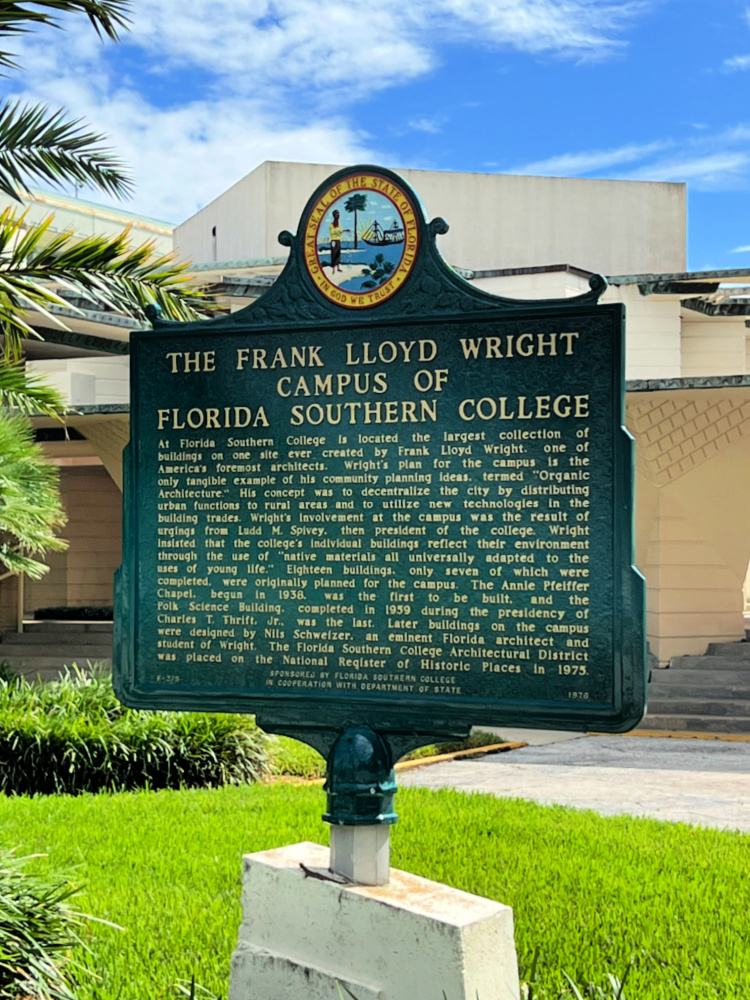 A few of my favorites included the Usonian Model Home, the Water Dome, William H Danforth Chapel, and the Esplanades, a mile long walkway with a geometric pattern.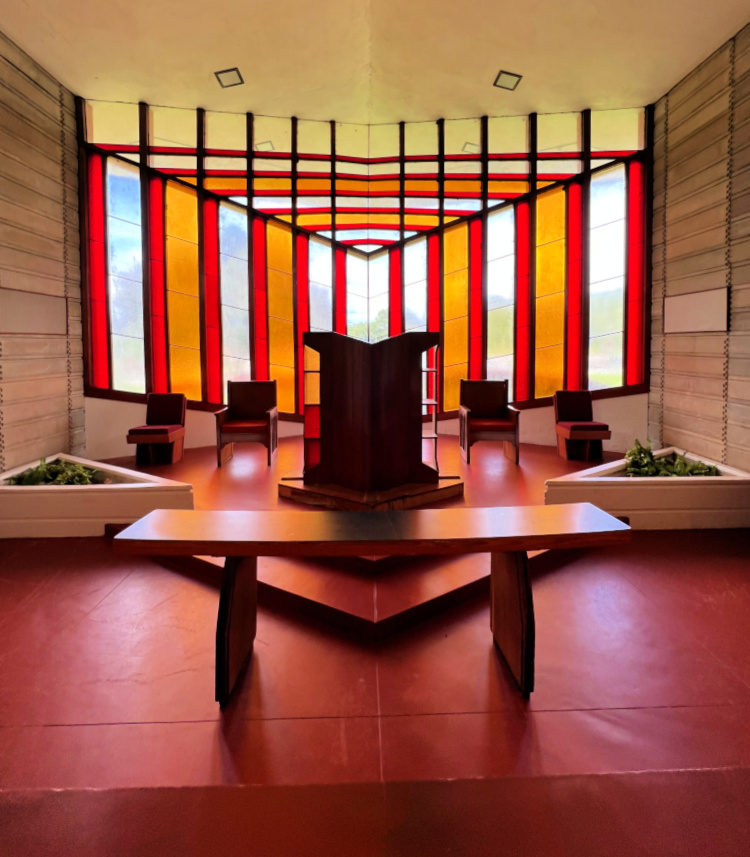 Multiple tours are offered. We took the 2 ½ hour tour which was a bit more in depth and I would recommend. You will learn to love and appreciate Frank Lloyd Wright designs and architecture more with each building.
CAMP MARGARITAVILLE RV RESORT & CABANA CABINS
Want to try the RV Resort life without an RV? A Cabana Cabin is perfect for this. But bring along your RV if you have one. Check in and you won't want to check out. With Jimmy Buffet's Margaritaville vibe, remember "it's five o'clock somewhere"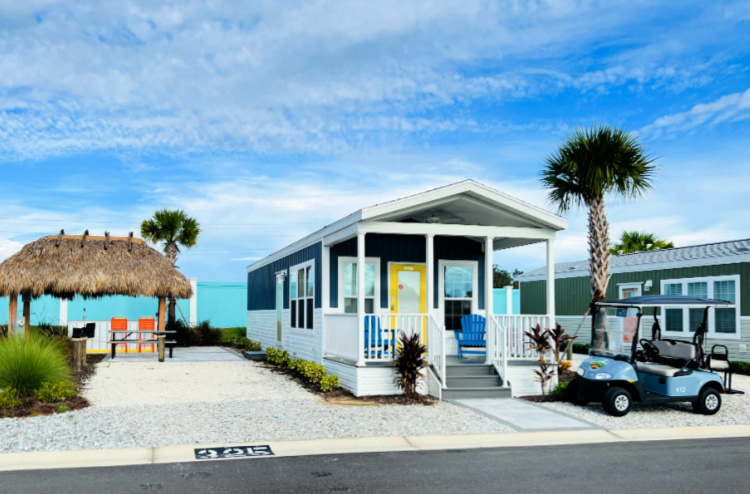 Enjoy one of the pools, planned activities, or just sit around your cabin or campsite and take advantage of your tiki hut, outdoor tv, or roast marshmallows. Each campsite and cabin site can be a bit different and offer different amenities.
They are very pet friendly with even a couple of dog parks and a dog spa.
Oh, don't forget to rent your golf cart to ride around in.
Why is Lakeland known as Swan City?
Back in 1926, Lakeland had a swan population of over 20, mainly from seasonal residents wanting to have them as pets or just on the lakes around the area. A Swan Department was established to oversee their care. Although they live 20 – 30 years, they can fall prey to other animals, humans, or just diseases. By 1954 the last swan had passed away.
The community wanted the swans back and started raising money for this. A former Lakeland resident who once lived in England, decided to go to the late Queen Elizabeth II. One of her titles include Seigneur of Swans. She donated a mated pair, but it would cost approximately $300 to cover the cost.
Read more about this story ROYAL SWANS TO LAKELAND
Did you know??
A fun fact about the area – did you know it's home to Publix? The first store was opened in 1930 in Winter Haven. Now one of the top supermarkets around, plus constantly voted as a top place to work.
We passed several manufacturing areas including a bakery and distribution area.
This area has also become very popular for people wanting to move to Florida. The cost of living is less than the closer cities of Orlando and Tampa, but you are still close to everything.
Sometimes you will find sponsored or affiliates posts. Read the full disclosure HERE.
I've included affiliate links to Amazon for you to find some products easier. I may receive a small commission, but the price is the same for you. It just helps my blog out.
Happy Travels,
Rosemary