Best Scenic Drives in Florida
Do you ever get off some of the main roads while traveling? Take an extra day or two while traveling to take the less traveled road and as they say, "see the world". See these Best Scenic Drives in Florida. Florida boasts magnificent views almost everywhere you look, but there are some that simply stand out head and shoulders above the rest. While most visitors to Florida head to the sunshine state for the beaches and theme parks, and usually finding the quickest routes, the best way to really see all the beauty that the state has to offer is by taking some of the scenic routes.
I've put together a list of the best scenic drives in Florida for you today, and I think you're going to love them. Let me know if you have driven these routes and what did you discover.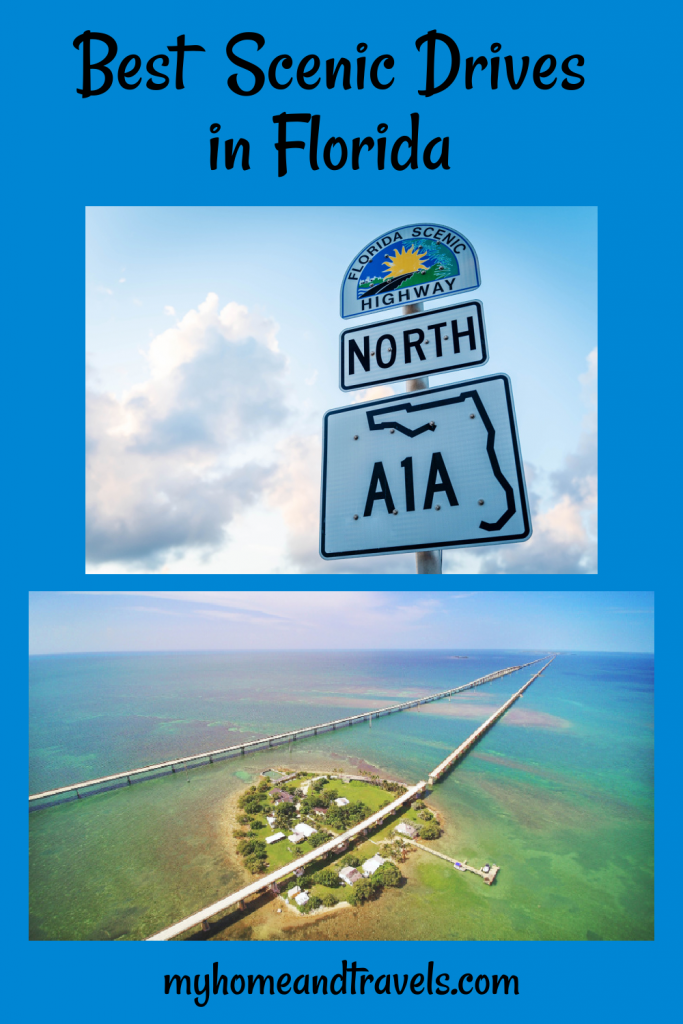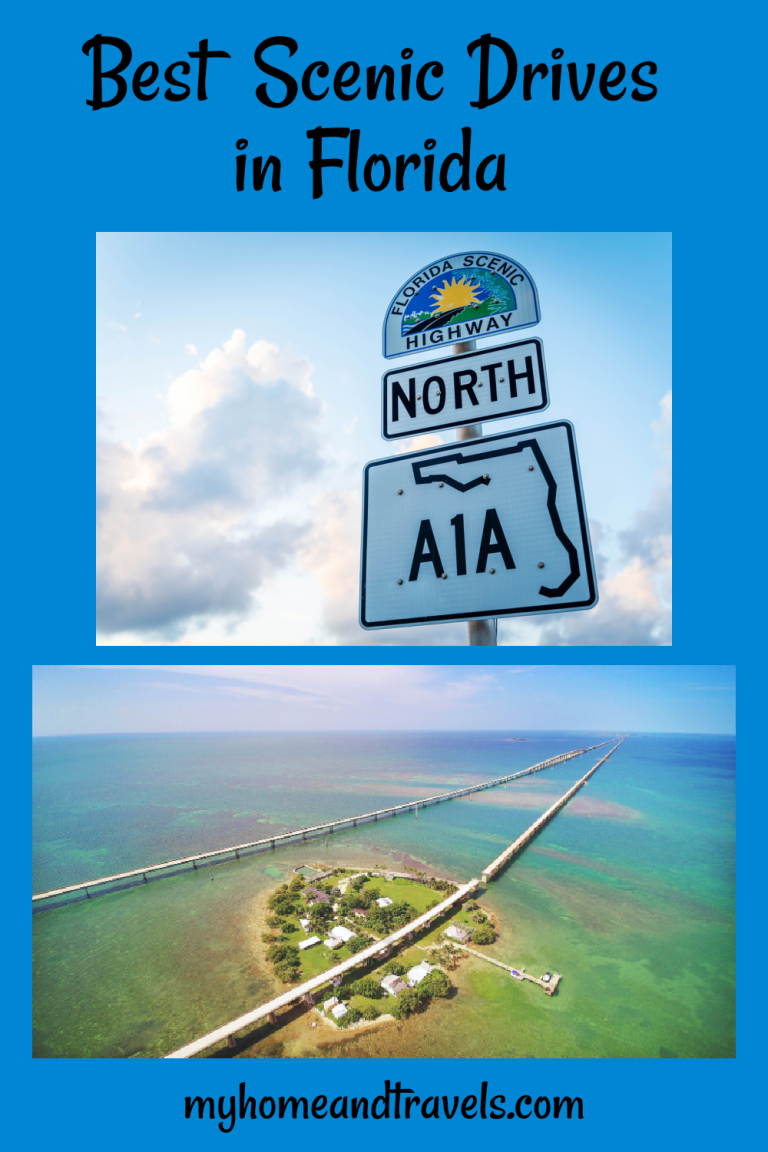 Best Scenic Drives in Florida
Regardless of your travel style, you're bound to find a route that's everything you ever dreamed it would be. From stunning views overflowing with Florida's natural beauty to quirky, colorful towns and beaches that make you feel like you've headed to the islands, these are some of the best scenic drives in Florida.
A1A Scenic & Historic Coastal Byway
Florida's most iconic drive, the A1A is overflowing with gorgeous views and plenty of fun stops to make along the way. As you make your way along the byway, you'll be treated to picture-perfect views of colorful beach houses and pristine beaches, view old Spanish forts, and have the option to take advantage of all kinds of outdoor activities.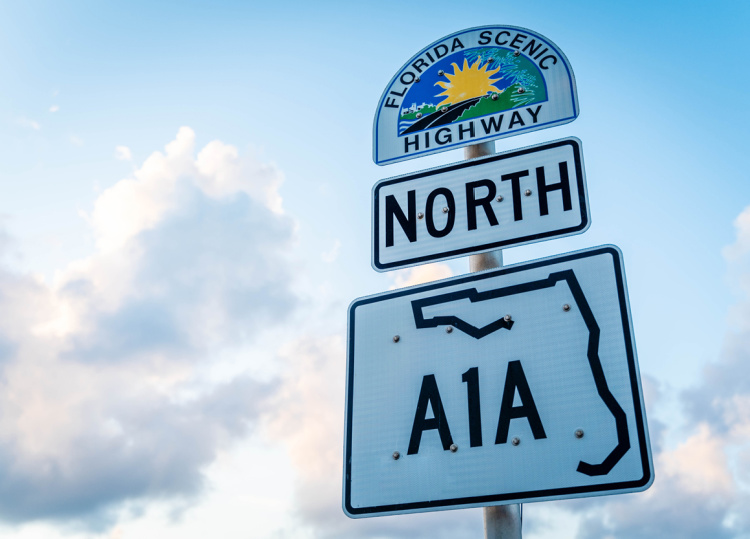 You could complete the drive in a day, but you'd be cheating yourself. The best way to take advantage of this gorgeous stretch of highway is to make it a road trip.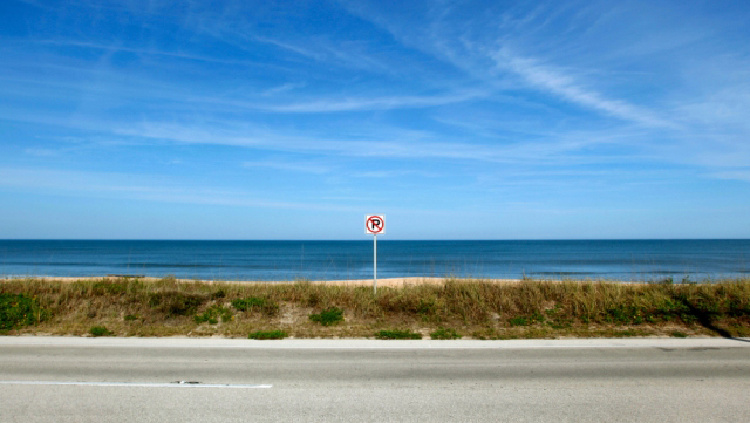 Take the time to explore the towns, landmarks, and beaches scattered up and down the A1A. Some noteworthy spots include St. Augustine and its old-world charm, the funky vibe of Flagler town, and enjoying some outdoor sports at Ponte Vedra Beach.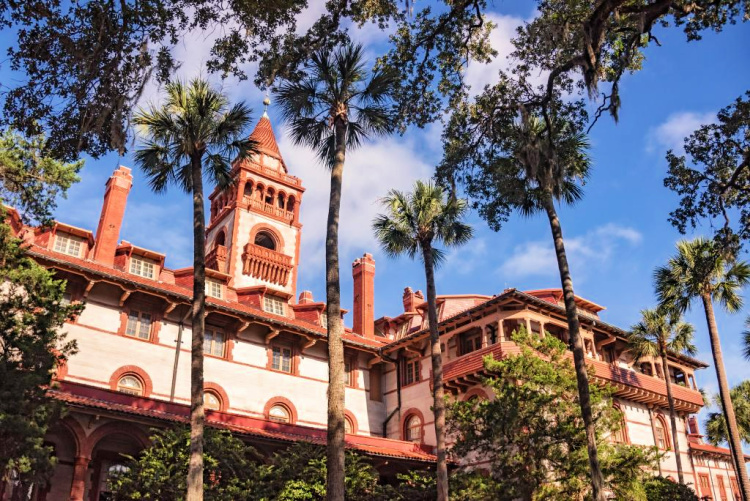 Gainesville Springs
Florida is known for its gorgeous blue springs, and road-tripping through Gainesville springs is one of the best ways to take in these beautiful spots. Begin your drive in Orlando and drive along the road to venture through lush state parks, stop for a hike along the many trails in the area, and visit the crystal clear springs of aqua blue and emerald green that dot the area.
Blue Springs State Park is the first stop on this road trip adventure. Here, you'll find one of Florida's most famous natural springs. Take a kayak and go in search of the manatees that call the spring home.
Then, you'll make your way to Devil's Millhopper State Park, where you'll find a sinkhole 120 feet deep. At its base, you'll discover an actual rainforest! It's a bit like taking your very own Journey to the Center of the Earth. If you like to hit the trails, you'll find plenty at nearby Paynes Prairie State Park. Take to these trails to enjoy the gorgeous flora and even see wild bison and horses.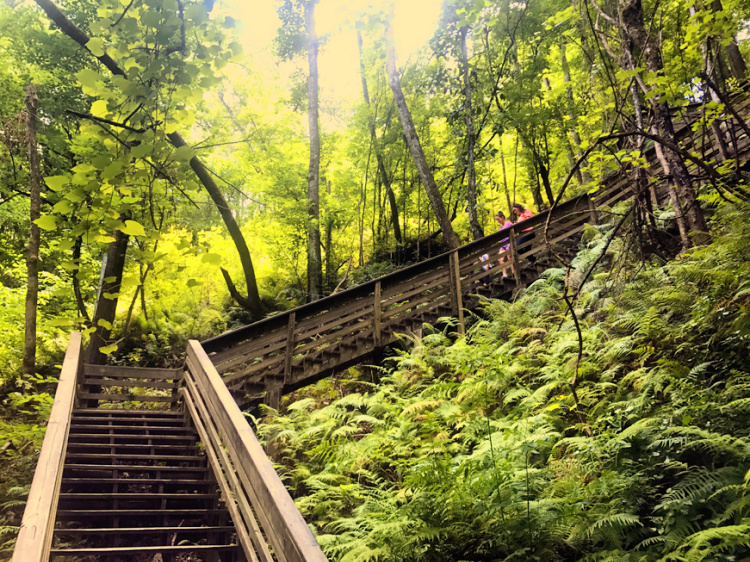 After that, it's a few days of hitting as many of the gorgeous springs you'll find along the drive as possible. Alachua will be your home away from home as you explore the many springs in the area. From there, you'll be able to drive to Ginnie Springs, Rum Island Springs, Ichetucknee Springs, and O'Leno State Park.
Miami to Key West
One of the best scenic drives in Florida, the road from Miami to Key West is more than just a scenic drive, it's the experience of a lifetime. The 113-mile drive starts with the high-energy and glitzy vibe of Miami, and from there, you'll enjoy all the natural beauty that Florida has to offer as you make your way to the Florida Keys, taking in breathtaking beaches and scenery along the way.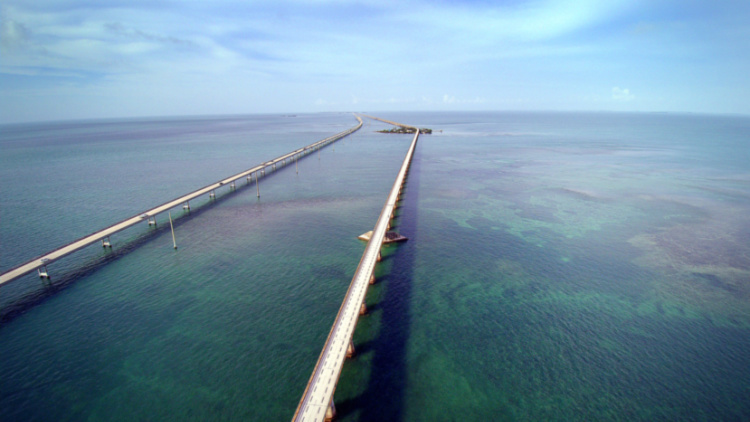 This drive is one of the most beautiful you'll ever take. The Overseas Highway going south boasts 40 bridges that allow you to drive from the mainland all the way to the Keys, creating an unforgettable road trip for you and your family.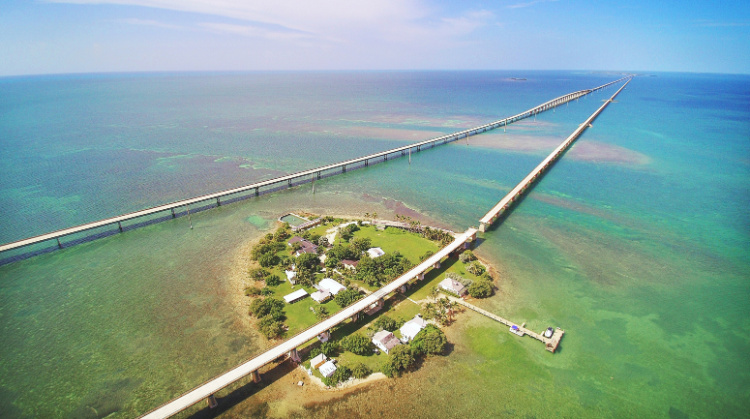 While you could complete the entire drive in about three and a half hours, don't shortchange yourself. This is a drive to be savored. Take your time. Take some photos. Make stops along the way. Honestly, you'll want to stop at pretty much every major point along the drive. Some noteworthy spots include John Pennekamp Coral Reef State Park and Bahia Honda State Park. You'll also enjoy plenty of fantastic dining options long the drive, as well.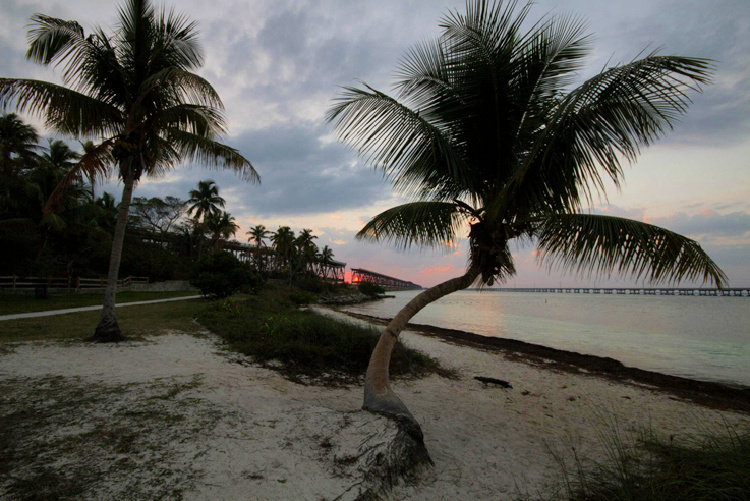 Tamiami Trail and Loop Road
Sure, you could drive to the Everglades from Palm Beach or Fort Lauderdale along Alligator Alley and get to your destination far quicker, but quick isn't what the best scenic drives in Florida are about. With these drives, the old saying "it's not the destination, it's the journey" absolutely applies.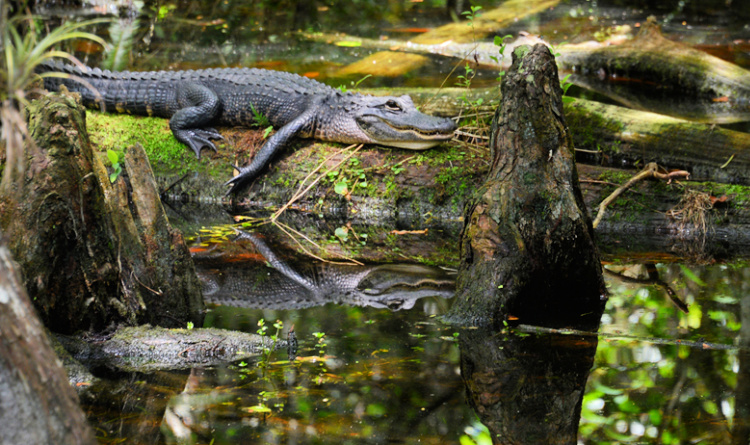 Taking Tamiami Trail and Loop Road offers some of the best views you'll find anywhere in Florida. The Tamiami Trail offers some amazing spots along the way like the Shark Valley entrance to the Everglades, the world's smallest post office, Clyde Butcher's gallery, and quite a few picnic areas and boardwalks. The 24-mile long Loop Road, part of the Big Cypress National Wildlife Refuge, is also an excellent drive. It's full of wildlife year-round. You'll be able to spot alligators, otters, deer, and even the Florida panther if you're lucky.
Be aware that Loop Road is not fully paved but it is still fully reversible, offering super scenic hiking options that take you to places like Pinecrest, a town as close to a ghost town as you can get.
Ormond Scenic Loop
The Ormond Scenic Loop is one of the best scenic drives in Florida if you're in the northern part of the state. This scenic drive boasts gorgeous views of the ocean. You'll also drive along sections of the road that feel almost like going through a tunnel thanks to the towering live oaks draped in Spanish moss that almost form a ceiling over the road.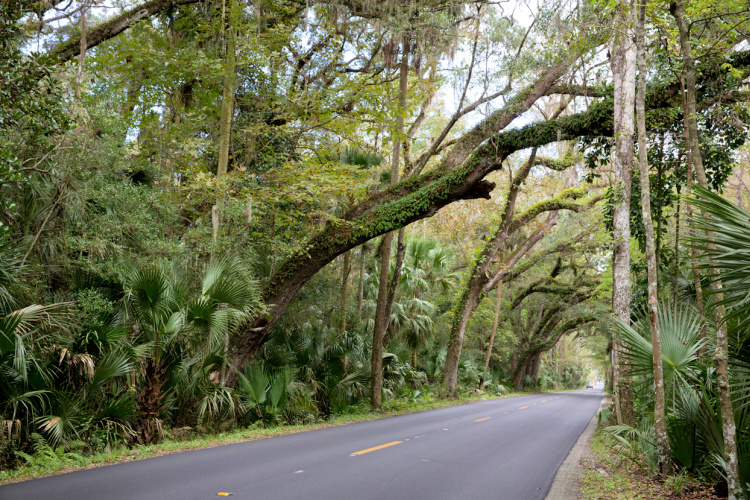 Along this drive, you'll find plenty of state parks along with historic sites and breathtaking landscapes. If you love the beach, you'll want to check out North Peninsula State Park, where you'll be able to spend the day swimming, fishing, and birdwatching. You might even spot migrating whales if you visit during the winter. Be sure to look for the leatherback turtles that love to nest on the beaches.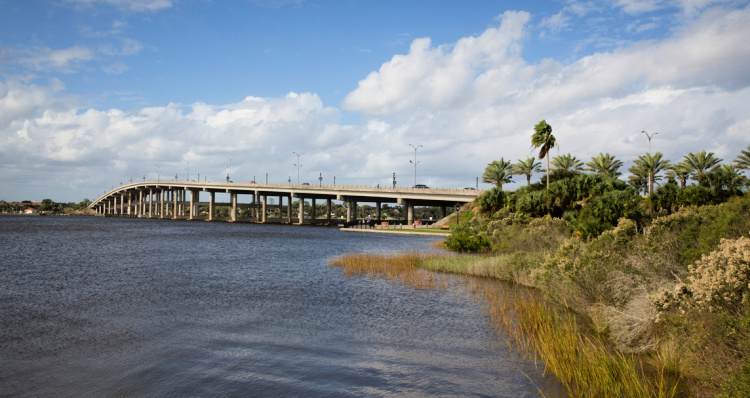 Burlow Creek State Park is another must-visit stop along the way. Take in one of the largest live oak forests on Florida's east coast along with hiking trails that offer plenty of opportunities to spot wildlife like white-tailed deer, barred owls, and much more.
The Best Scenic Drives in Florida are Waiting for You
From natural springs to the Everglades and the Keys, these are the best scenic drives in Florida, and they're all waiting for you right now. No matter what time of year you visit, you'll always be treated to tons of natural beauty, historic sites, funky towns, and so much more. If you've been thinking about a Florida getaway, make it a road trip!
Check out these other great Florida Travel Ideas
THE PRETTIEST TOWNS IN FLORIDA
EXPLORE THE GREAT OUTDOORS IN FLORIDA
GREEN CAY NATURE CENTER & WETLANDS
Some photos courtesy of visitflorida.com
I've included affiliate links to Amazon for you to find some products easier. I may receive a small commission, but the price is the same for you. It just helps my blog out.
Happy Travels,
Rosemary