A perfect little caddy for your silverware whether you use what I call "real" silverware or plastic ware.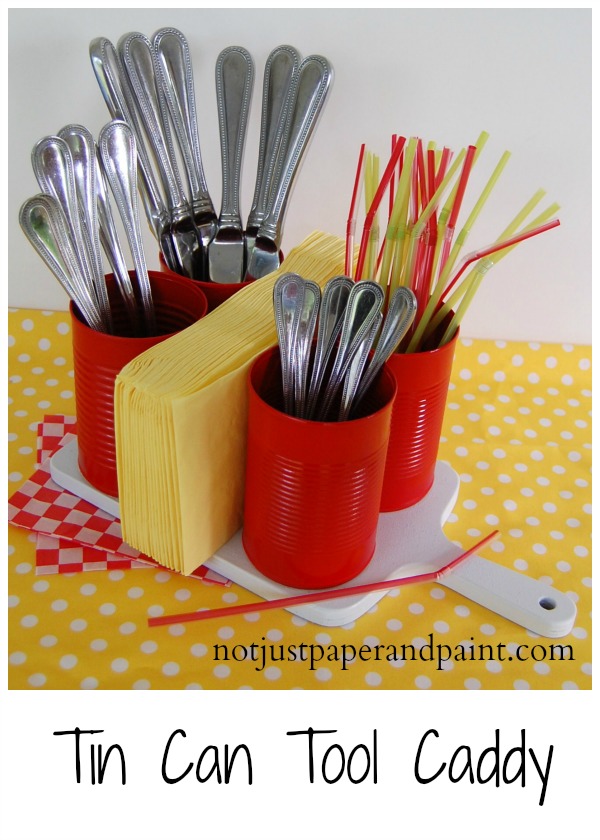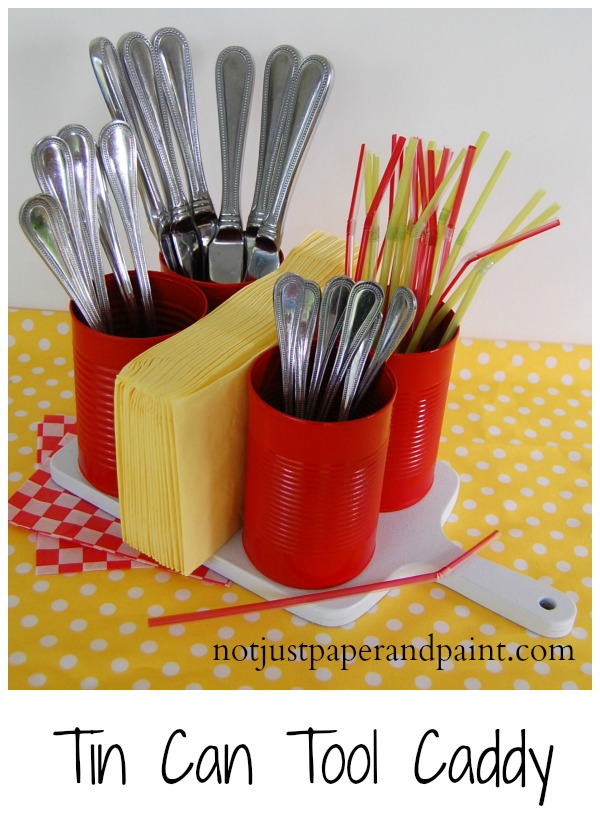 I started off with an old cutting board which had been picked up at a yard sale. If you can't find one, you can always think about a scrap piece of wood.
Think about the size of cans which will fit on your board. Then do as I did and make a large batch of Marinara Sauce so I could get my 4 cans quickly.