This tin can tool caddy is perfect for silverware, whether you are using what I call "real" silverware or plastic ware. Great also for the kids area for crafts, markers or crayons, or for holding paint brushes.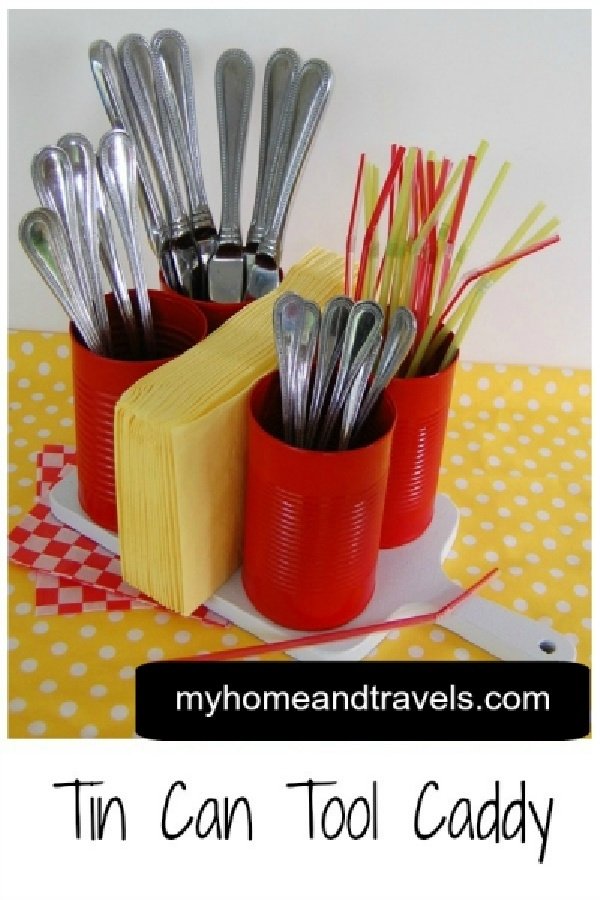 Making a Tin Can Tool Caddy
I started off with an old cutting board which had been picked up at a yard sale. If you can't find one, you can always think about a scrap piece of wood.
Think about the size of cans which will fit on your board. Collect cans over time, or if you get in a hurry, make a large batch of Marinara Sauce so I could get my 4 cans quickly.
When using a tin can, just remove the label and wash. Check the inside lip of the can to make sure there's not rough spots which could cut you. Any sharp spots can usually be flattened with a pair of pliers.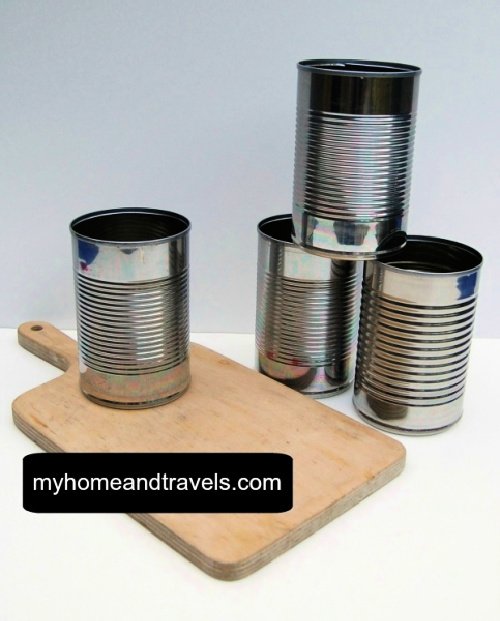 Start with a coat of primer on all pieces if needed.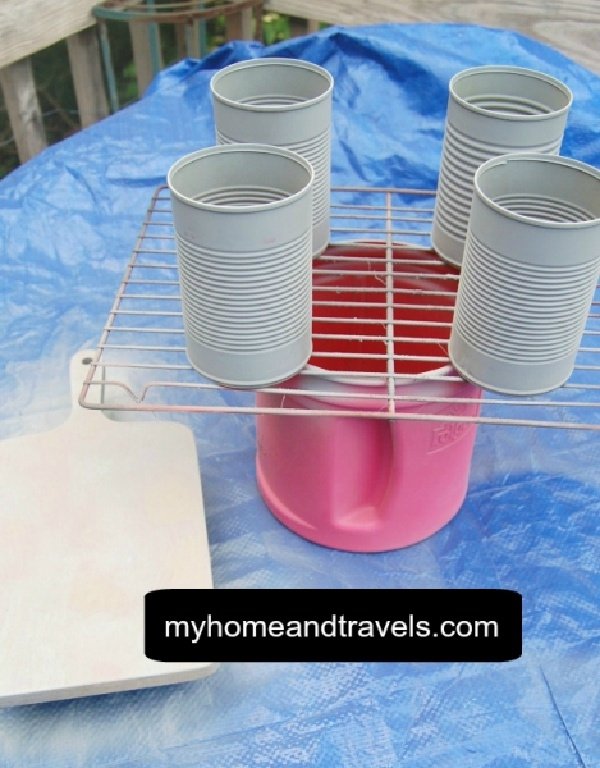 The cutting board was done in white gloss and the cans in candy apple. If you've never used a
Comfort Grip
for spray painting, you've been missing out. This not only helps in the control of the nozzle, but keeps your fingers and hand from tiring if you are doing a big project.
It will usually take at least 2 coats of paint to reach a full coverage. I also sprayed the inside of the can, especially around the upper part so you won't see the silver.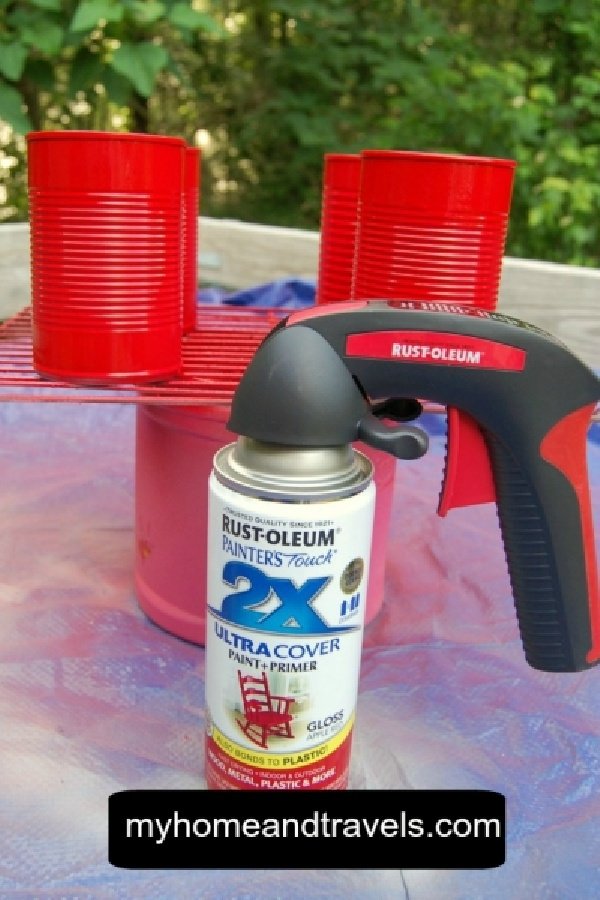 After the paint is dry, you are ready to assemble your caddy. I left a space between the two rows to hold napkins also.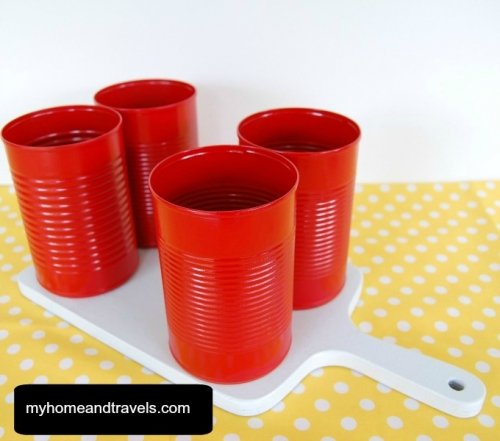 Several adhesives will work well whether you do it the easy and quick way with a hot glue gun, or another adhesive I use is E6000. For added durability, you could also use a small screw to hold the cans.
Combining two types of adhesive such as hot glue and E6000 will let it set up quickly, but dry longer and have more durability.
After applying your adhesive, place something on top of the cans to weigh it down. This doesn't have to be extra heavy. I actually used a box of Little Debbies.
You are now ready to use your new tin can tool caddy whether you carry it out for your cookouts, or leave it on the counter and have it ready at all times.
A few other ideas:
After I had this painted, I happened to remember you can find plastic cutting boards in most dollar stores. Just use E6000 for this as a hot glue gun could melt it.
Keep this filled with straws and plastic ware for the kids to grab and use with their snacks.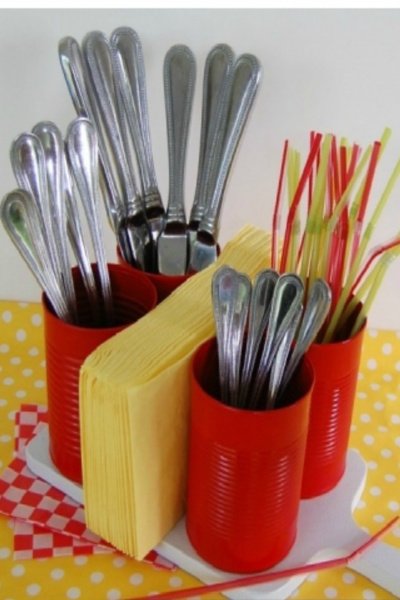 Fill this with crayons or markers, put down a piece of paper, and have the kids entertained while cooking.
Or, leave on your craft table with your markers, scissors, and pens.
When you have a cookout, do you use paper products or your everyday dishes?
I've included affiliate links to Amazon for you to find some products easier. I may receive a small commission, but the price is the same for you. It just helps my blog out.
Happy Travels,
Rosemary