Most of the time when you hear us talk about our wonderful husbands, they are helping us with a project or waiting to eat while we take a picture of our latest recipe. Today I want to share my husband's hobby – Record Collecting.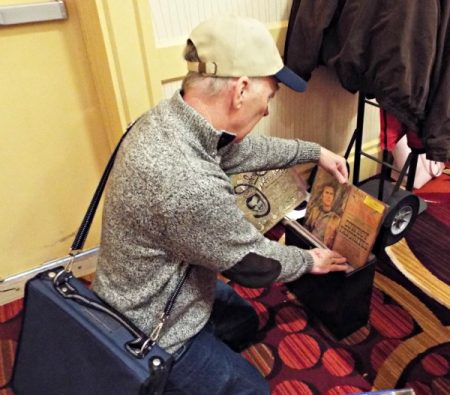 Records – Albums – Vinyl
Several names for the type of music which brings backs memories. There may be some out there that can't relate completely, but most everyone has music memories.
Who was your first music crush?
What was the first album (or 45) you bought?
Do you remember American Bandstand?
Maybe there was a favorite radio show on playing the most popular songs?
Do you remember Elvis or The Beatles appearing on The Ed Sullivan Show and it was a big controversy?
In later years 8 tracks and cassettes came on the scene? Did you ever record onto a cassette player off the radio?
Wow, sounds like compared to all of the digital instant music available now, we lived in the dark ages.
http://www.encyclopediaofarkansas.net/encyclopedia/entry-detail.aspx?entryID=2636#

My husband and I are at the age when these music award shows come on we don't recognize the majority of the songs or artists. But sometimes that is just as well.
I have always been an Elvis fan. Did you know I visited the cemetery the weekend he died? I think it was only about 110 that weekend, but it is a bit of music history.
One regret is never seeing him in concert. Of course some believe he never died so maybe I still have a chance.
My first big teen crush was Donny Osmond. Did anyone else grow up believing they would marry him?
A bucket list item of mine was fulfilled a couple years ago when I got to go to a Donny & Marie Christmas concert. And we won front row seats. Then I got a hug from him. Oh my – my night just kept getting better.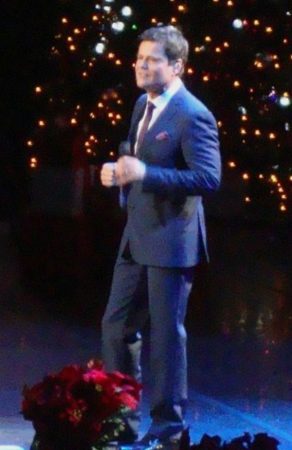 Back to my husband – his collection – I don't know how many he has, nor does it matter to me. He could be spending money on other things and this is something he enjoys so I'm glad he has a fun hobby.
Once in a while he can find a record at a flea market or yard sale, but most of them are purchased off Ebay or at record shows. There are a couple local stores also. He even found a few on a recent trip to Black Dog Salvage – checking out with Grayson.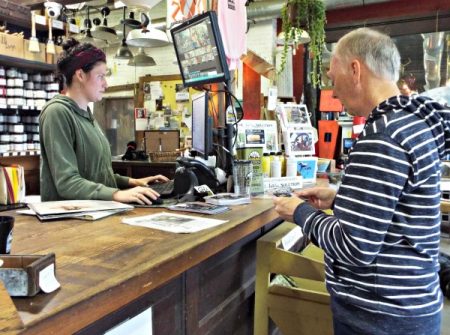 Of course when he wants to attend a record show in Atlanta 3 – 4 times a year I have an excuse to go to Ikea or other favorite stores. It's a win – win for both of us.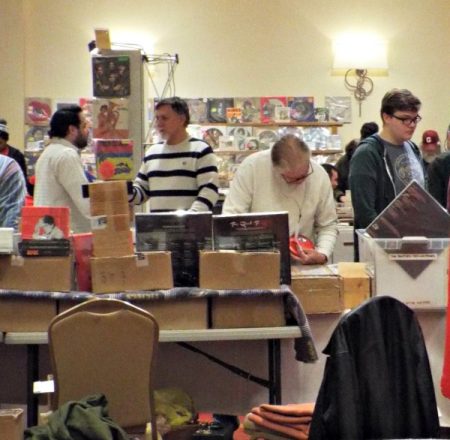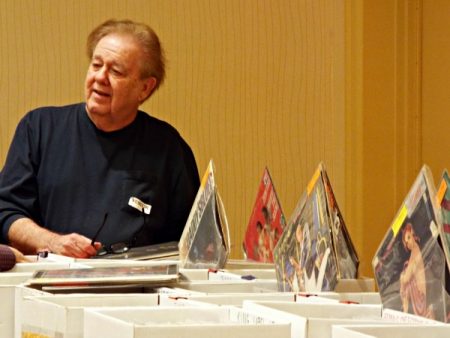 Lucky for him there's a show on March 6 here in Chattanooga. Record collectors are as passionate about this as any other collector. And they are all ages. The majority is the baby boom generation, but records are making a comeback and you see a lot of the younger generation becoming hooked on this hobby.
Some people think because they have a Beatles or Elvis record it is valuable. Yes some might be, but if there were 2 million of them made, more than likely you can find them for $2.
Some are valuable if rare or unusual. Little known artists like Faye Adams "Shake A Hand" could be worth $600. Have you heard of her? Me either?
Sometimes the first album can be worth the most such as the Supremes, booking at $900.
The Beatles had a Butcher Cover, First State, which was controversial but can sell for $12,000.
As in any other collectible, condition and rarity determines the price. When an artist passes away, there's usually a surge in prices. We were at a show the week after David Bowie died and his records were front and center. At a show like this though prices don't tend to go too far out of whack since there is competition for sales. You will see a bit of inflation though at the time.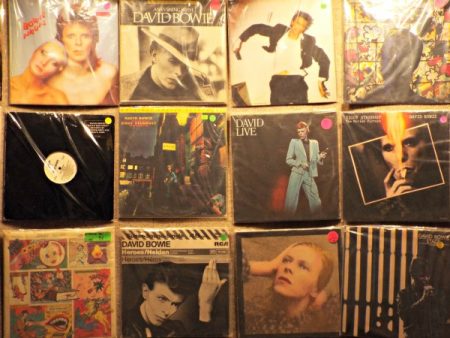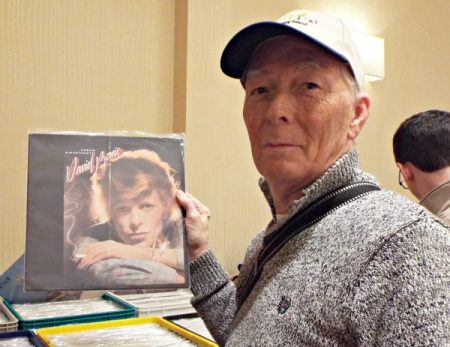 Many "non-musical performers" also recorded albums such as Robin Williams, Richard Chamberlain, and Patty Duke. These are fun to find.
And of course Don does keep Donny Osmond albums just for me. Now to get one autographed.
We aren't big souvenir buyers when we travel, but he's always looking for records, especially local artist. He bought a Johnny Mercer in Savannah, Bob Marley in the Bahamas, or places like Puerto Rico.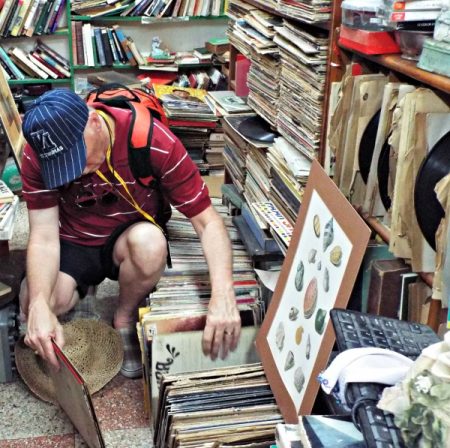 Some of you may know I grew up in small towns in NE Arkansas but there's a Beatles connection. In 1964 they landed briefly in Walnut Ridge. We weren't living there at the time but my cousin Lisa saw them. Her Dad thought it was a big deal for her to miss church to do this. I remember seeing a copy of the newspaper she had, and she still does.
I'm not sure if this is the reason Walnut Ridge holds Beatlefest each fall now, but it has become a very popular event drawing Beatle fans from all over the world.
What's your favorite music?
Does your husband have a hobby?
Do you follow me on Bloglovin?
Follow