Pros and Cons of Vacationing at Christmas
Is the thought of vacationing at Christmas weighing heavy on your mind? Traditionally, the major holidays have been viewed as a time for the family to draw close together and celebrate good times and good memories with the people who mean the most to them. There's always pros and cons of vacationing at Christmas.
With no immediate family close by to spend the holidays with the three of us have chosen to travel during the Christmas week. We've done a cruise which was great to enjoy the warm weather.
A couple of years we have enjoyed an NFL game, including last year to see the Dallas Cowboys. That is more of an experience than a game.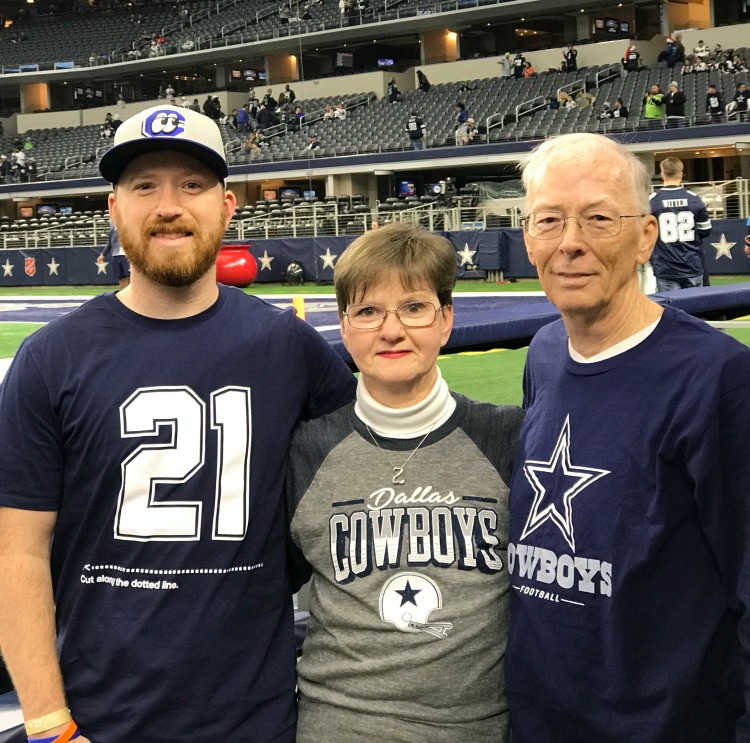 A trip to New Orleans was fun since it was a first time for all of us, and all that great food was a plus too.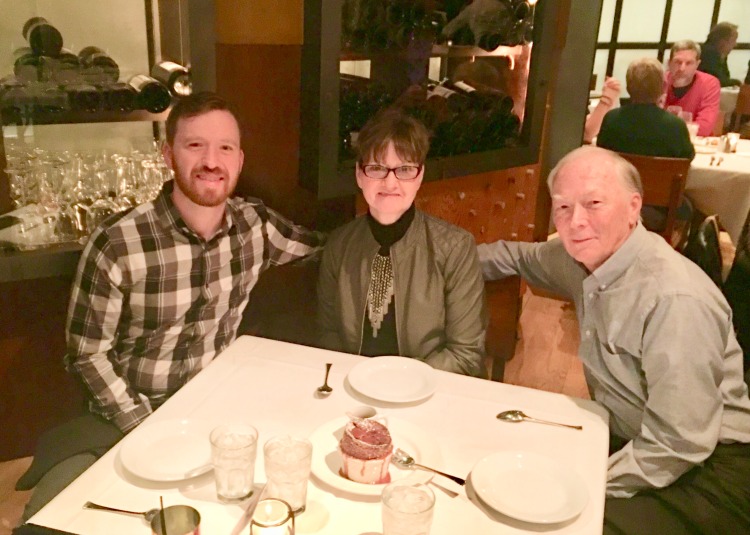 Not all trips go as planned. We were in Orlando on Christmas Day to enjoy Disney World and all the the lights. Well, it was about 45 and pouring down rain. Plan B – NBA game was enjoyed.
Plans for this year is still up in the air with several options being tossed around.
Traveling, if done at all, was for those who had moved away from their hometowns and their families in search of education or job opportunities and were returning home for the holidays. The holidays represented that special time when reuniting as a family was expected and desired. Most of the time when we traveled to see family at Christmas, it wasn't really considered a vacation.
In today's world, it is no longer necessary to wait for the excuse of the holidays to return home to visit family and friends. Advanced transportation systems make it easier to travel any time of the year. Because of this, Christmas and the other major holidays are no longer considered the only, or even the best, time to get together with family. With the pressure of family obligation removed, the idea of traveling for the sheer enjoyment of taking a vacation during the Christmas season has caught on in a big way.
In deciding if the Christmas season is the right time or not for your next vacation, consider the following points.
Another thought is a staycation in your own hometown. Are you guilty like me to not having visited all of the great local places? Check out special light displays, holiday samplings, and especially hotels.
This is the renovated historic Read House here in Chattanooga with this winter wonderland lobby. What a great photo op.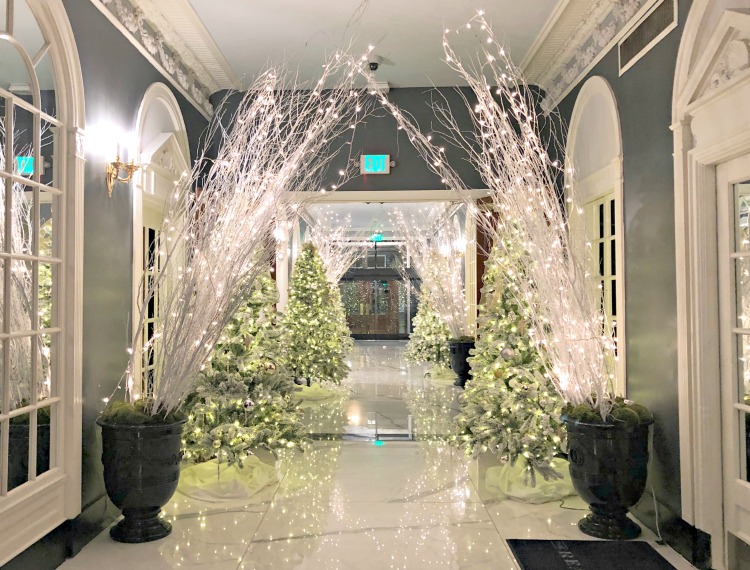 The newest hotel in Chattanooga is The Edwin – fully decked out for Christmas.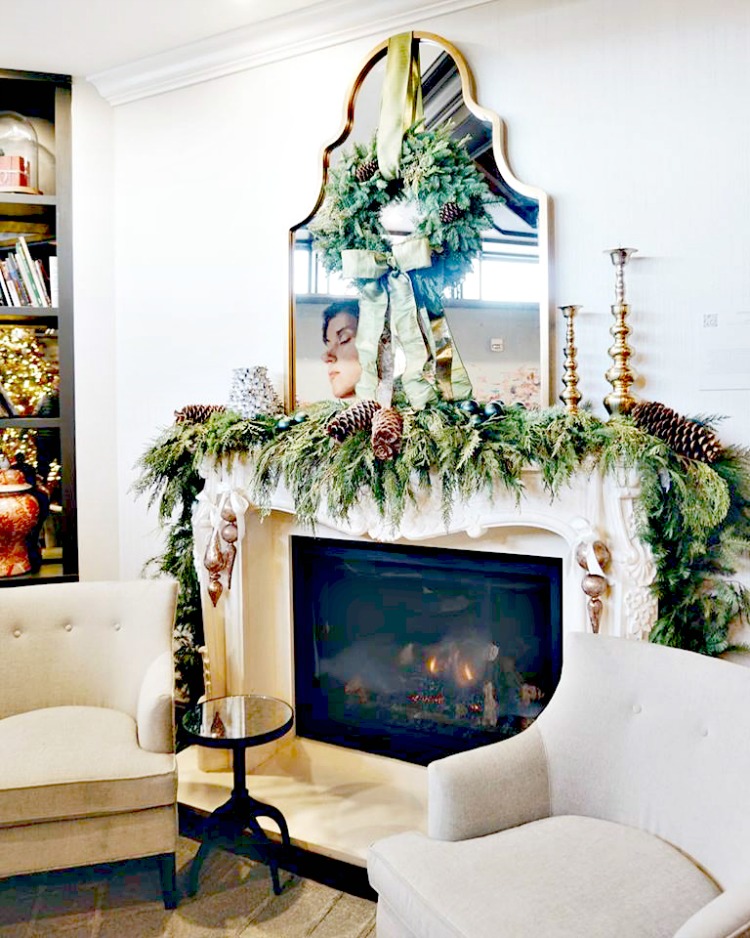 Why Vacation at Christmas?
The Christmas season has a reputation for producing some of the worst traveling nightmares of any traveling season. Weather delays, overcrowded airports, busy highways, and overbooked accommodations can make holiday vacation travel very stressful.
Even though you can visit your family any time during the year, if the Christmas holiday is still a special time for a family reunion with your relatives, your Christmas vacation plans will mean you will miss out on this event.
On the plus side, Christmas family gatherings can be the source of aggravation for many families when too many people with too much bad history are forced together for the sake of "family." Taking a Christmas cruise instead of going home this year may be just the sort of relaxation you need to get away from it all.
Enjoying the Christmas holidays in another environment or even in another culture could widen your horizons and give you a better understanding of other Christmas traditions. You may even rediscover the true meaning of the holiday season by seeing it through a different set of eyes. Shaking up the mundane rat race of your everyday existence can do wonders for your perspective.
You may not be the only one in your family who feels obligated to do the "family thing" for Christmas. By deciding to take a vacation during the Christmas season, you may give everyone in your family the freedom to expand their own thinking in terms of how they want to spend the holidays or how they can find other ways to express their feelings for the season.
If you do decide to give vacationing at Christmas a try, consider these great options for family fun.
Vacationing at Christmas Ideas To Consider
Taking a vacation during Christmas can be a good idea if you choose a wise place to visit.
These trips during Christmas is usually our gift for ourselves. We enjoy the experience more than worrying about big gifts. That's not to say there's usually a small gift and stockings always.
Many people tend to fly back home somewhere in the states, so booking an overseas vacation for the holidays could actually work out really well!
Who doesn't love a cruise? Sailing the ocean waters, enjoying the beautiful weather and being surrounded by those that you love sounds like the perfect way to celebrate Christmas.
Why not let yourself be spoiled 100% by someone else? Going to an all-inclusive resort for the holidays means that there is no worries or stress that you have to deal with, at all!
Deciding to take a vacation during the Christmas season is a very personal decision. There's no doubt you will be shaking up the traditions that have entrenched you throughout your life. But maybe, just maybe, a shakeup is just what you need to enjoy the holiday season in a whole new way.
Have you ever vacationed at Christmas time? Where did you go and why did you choose a vacation at this time?
I've included affiliate links to Amazon for you to find some products easier. I may receive a small commission, but the price is the same for you. It just helps my blog out.
Happy Travels,
Rosemary