Frisco Discovery Center & 4 Fun Attractions To Visit
Frisco Discovery Center & 4 Fun Attractions To Visit
During our recent trip through Texas, we visited the FRISCO DISCOVERY CENTER and had a great time! Here you will find these fascinating attractions…
Traintopia

The National Video Game Museum

Frisco Art Gallery

Sci-Tech Discovery Center
When you are traveling through Frisco, TX, don't forget to stop here. Artworks from all over the world can be found here. Experience one of the most intricate miniature train displays and learn about historical trains. Explore the history of video games and conduct your own engineering and science experiments!
Families and visitors of all ages will find plenty to enjoy at the Frisco Discovery Center. Perfect for a day trip or just a weekend, this is a great place to be. It will be an unforgettable experience that will leave you wanting more.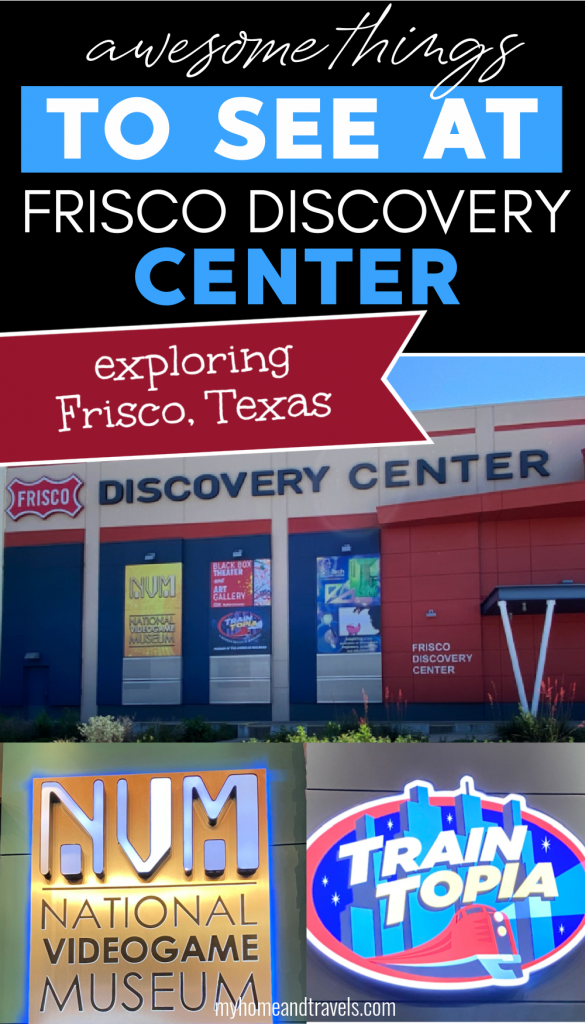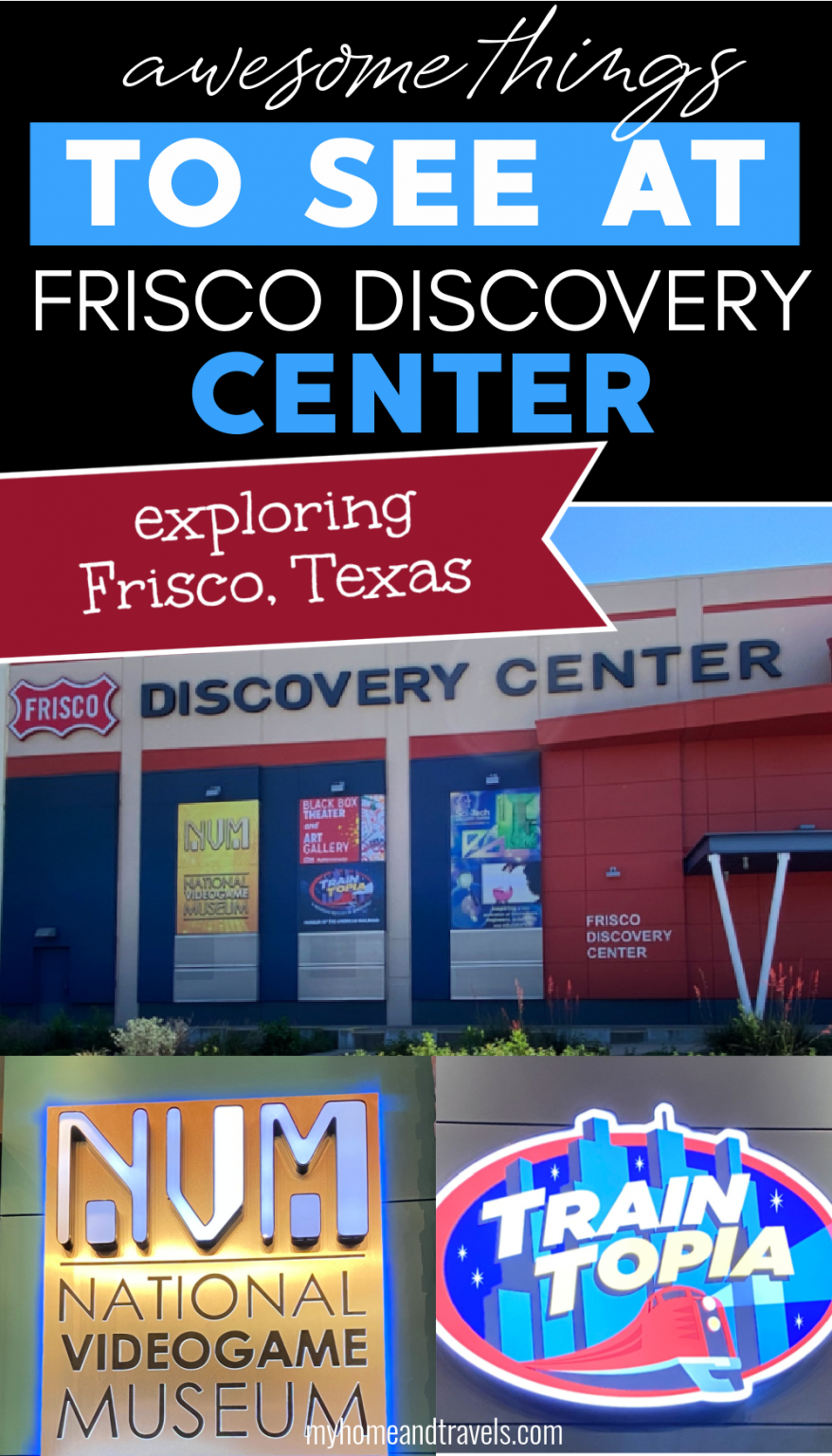 Because you will be taking many pictures, you will need plenty of storage space on your camera! It is simply amazing how much there is to see in the different centers Frisco, Texas offers.
The Frisco Discovery Center
Located at 8004 N. Dallas Parkway, Frisco, TX 75034, the center is 5 minutes away from Main Street. Lunch can be easily found in the downtown area since there are several restaurants. Then it's time to explore again!
Please plan your time in Frisco carefully since the schedules for the centers vary. It would be a shame to miss out!
Frisco Art Gallery At Frisco Discovery Center
A wide array of exhibits are found at the Art Gallery. There are local, regional, national, and even international artists represented. Most art displayed is rotated, and seasonal exhibits do change often. Thus, you'll always be able to enjoy something exciting!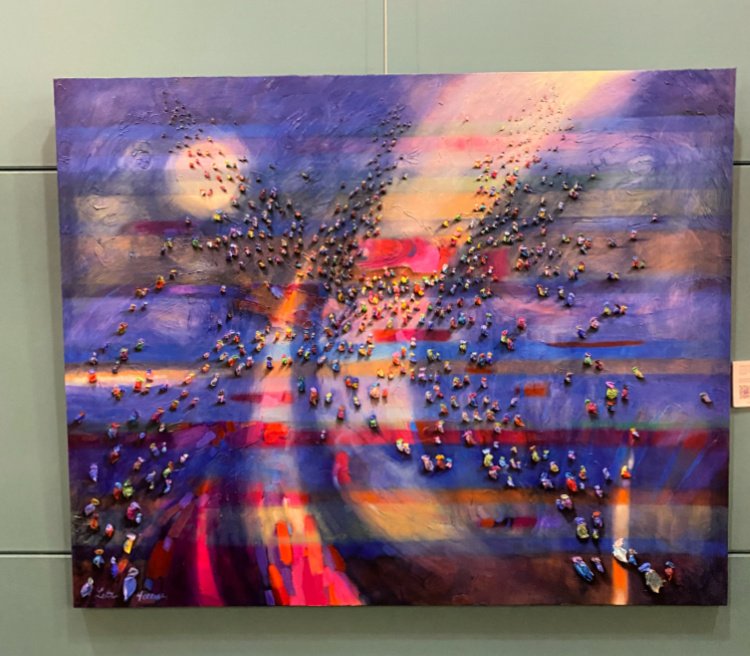 Visitors to this museum will have the opportunity to develop a greater understanding of a variety of arts. This is one gallery you'll want to visit whenever you're in Frisco.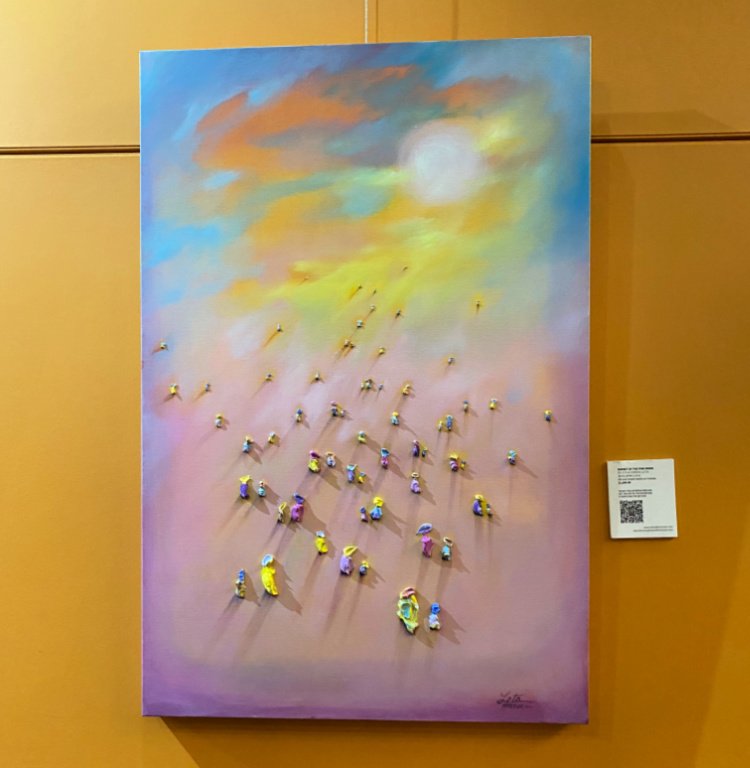 Traintopia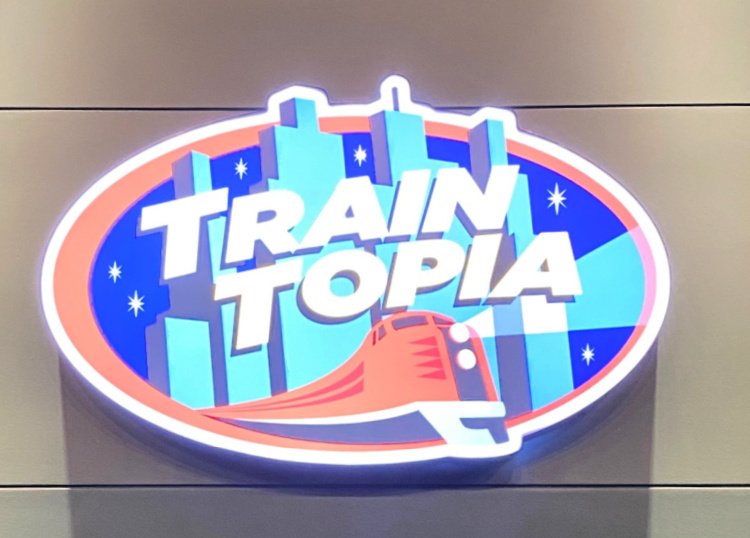 A must-see for any train enthusiast! Museum of the American Railroad's TrainTopia is a permanent exhibit. This is a self-guided tour and can take between 30-60 minutes. But, you'll want to stay all day! It features a 2,500 sq. ft miniature layout of landscapes of the Southwest US. Scenic, historical landmarks of Arizona, Colorado, New Mexico, and Texas are represented. Participating in the scavenger hunt while visiting is a lot of fun.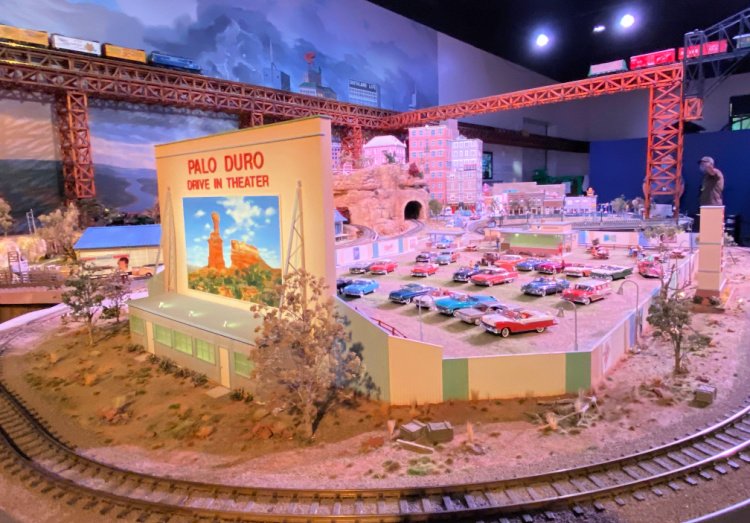 My husband is a big train enthusiast so this was a great way to spend the morning. If we had room, he would love to have a setup using some of the trains he has collected over the years.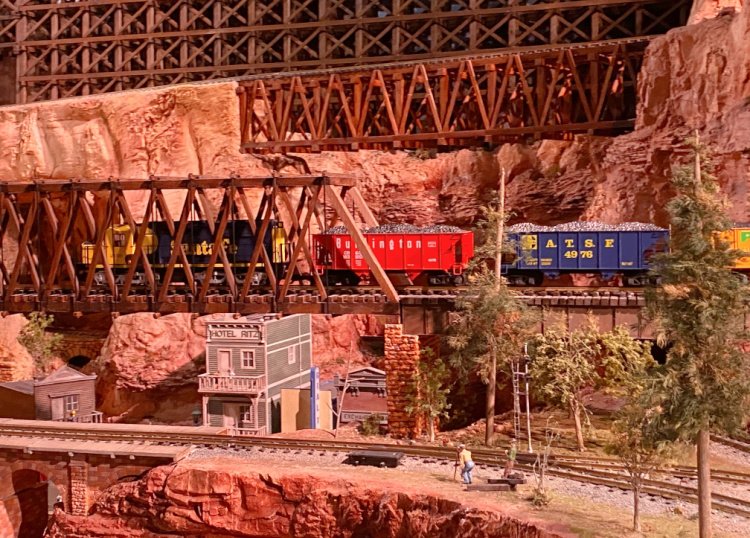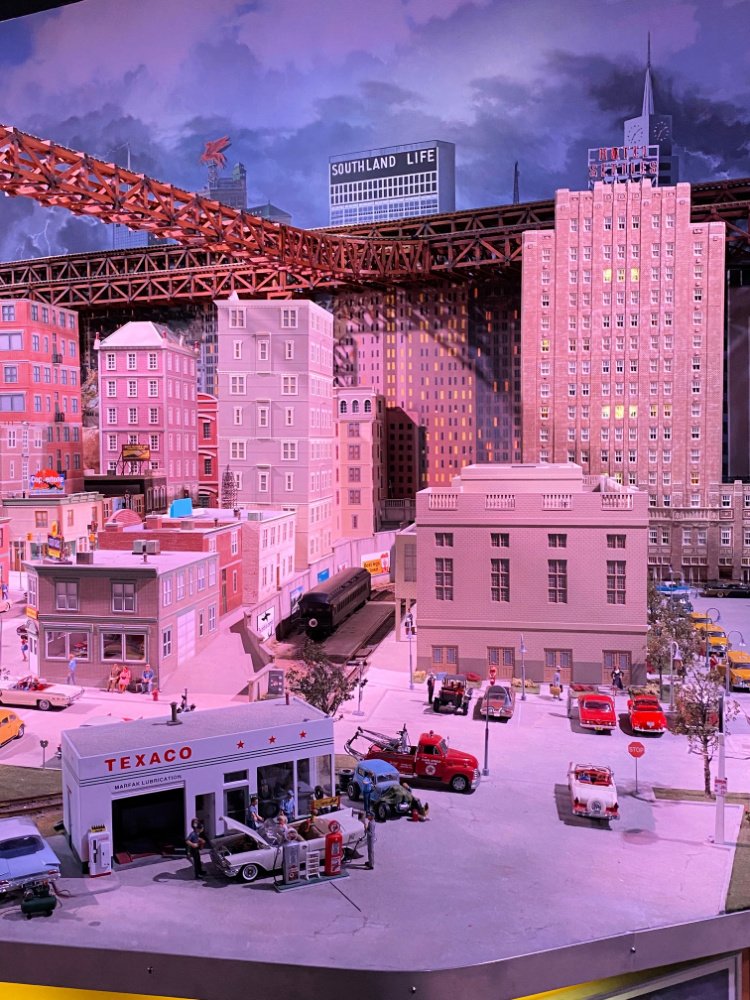 There is also an outdoor guided walking tour that is very enjoyable. It runs for about 60 minutes, and one can see real-life trains up close and personal! Additionally, this is a wonderful opportunity to enjoy some outside time! Also, to stretch the legs after a long car ride when traveling.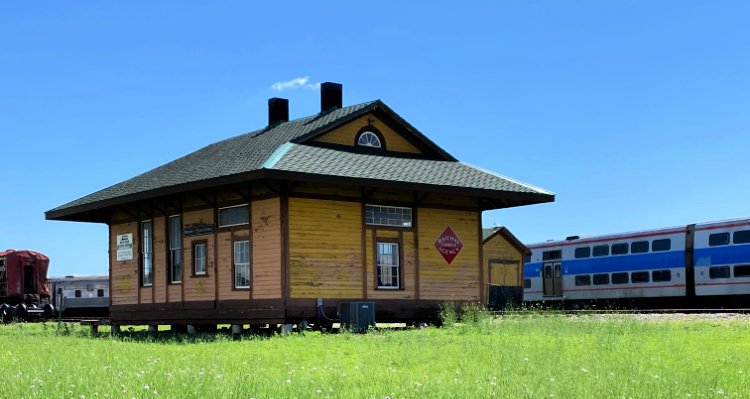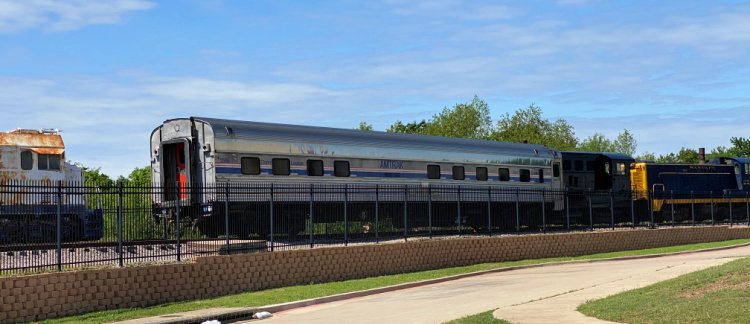 Even a few more of past transportation can found.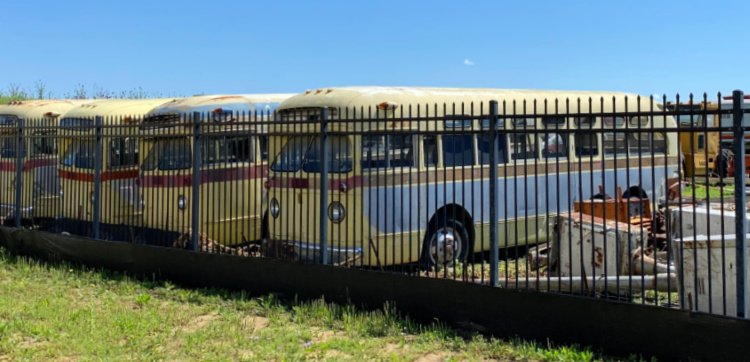 National Video Game Museum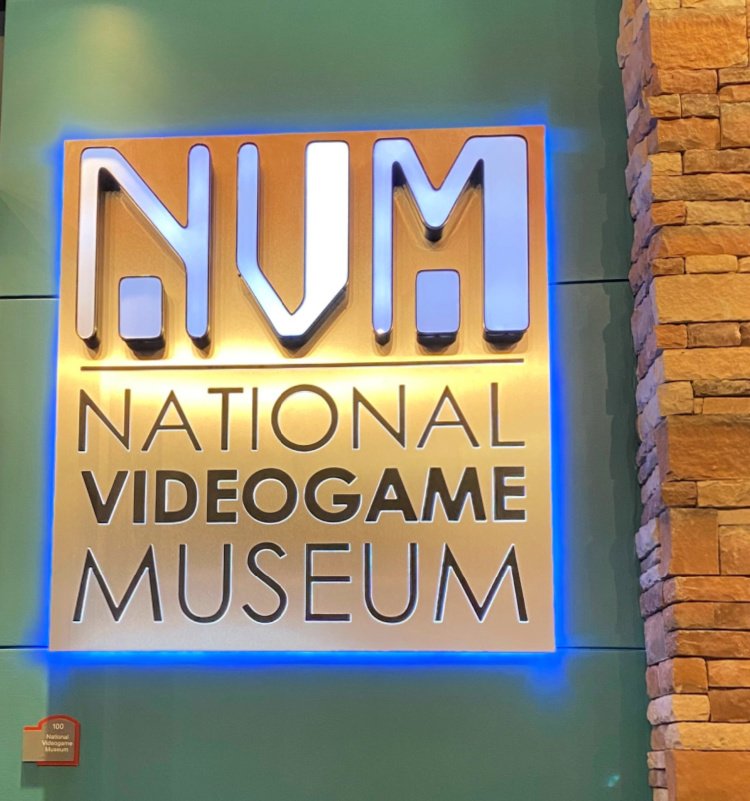 If you grew up with video games, you'll really enjoy the National Video Game Museum. Especially if your children haven't seen video games of the past. Do you recognize a living room like this with the large console TV?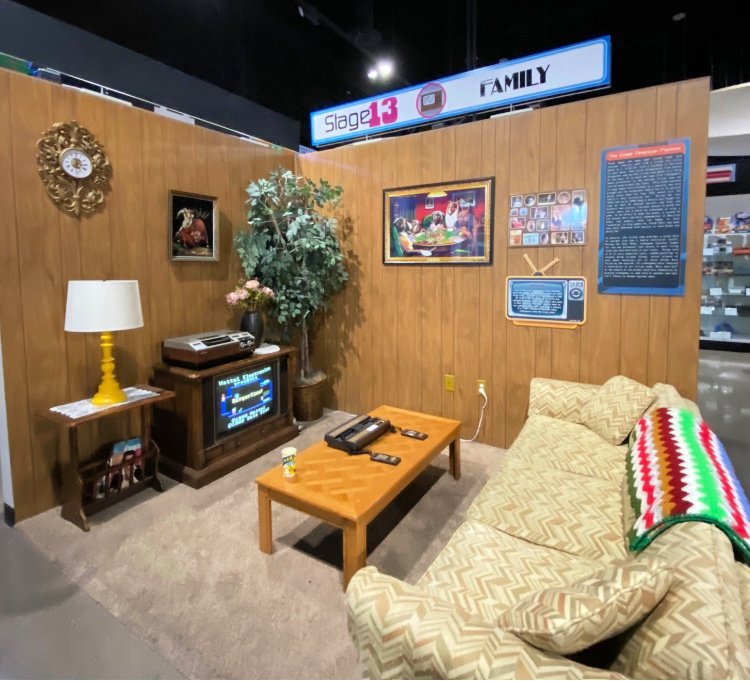 Visit the Timeline of Consoles to see how gaming has evolved over the years. See a retro-80's style arcade for a dash of nostalgia. And yes, you can play the games!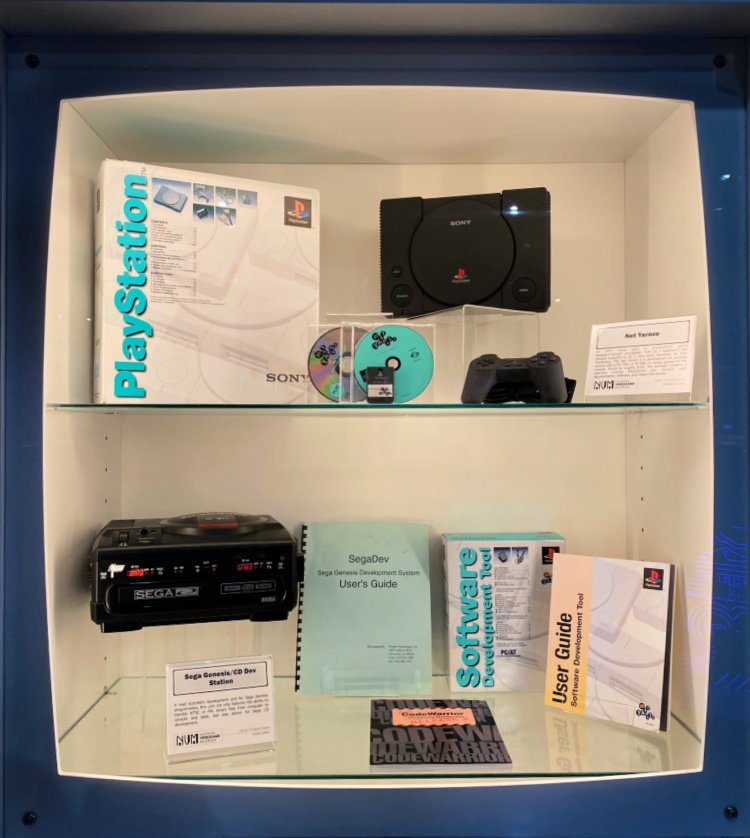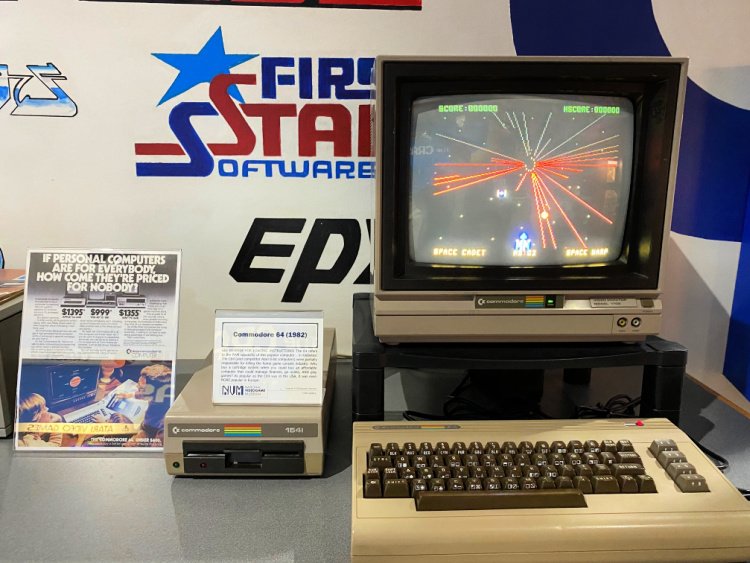 Although I haven never been a big gamer, I do remember some of these along the way.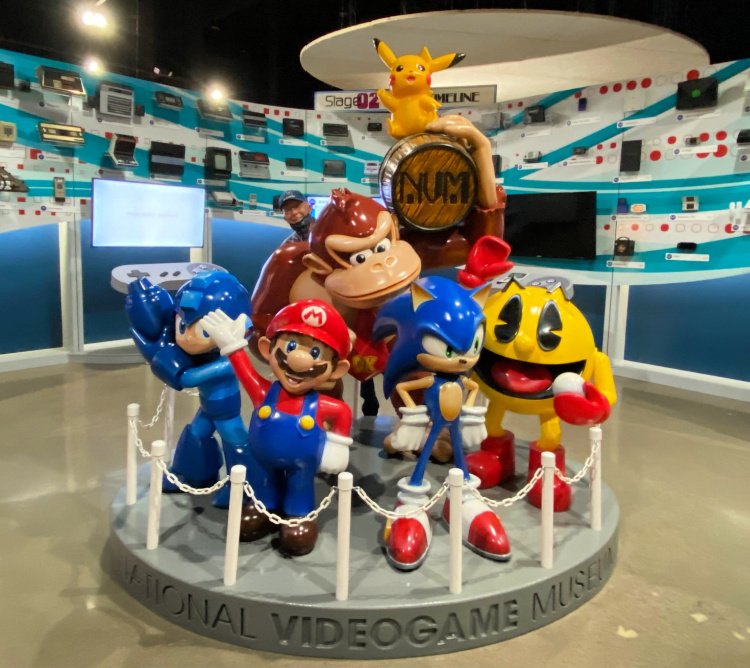 Then in the later 80's my son began his journey with Mario and still loves them, especially anything for online racing. These hand-held games were a life saver on road trips back in the day.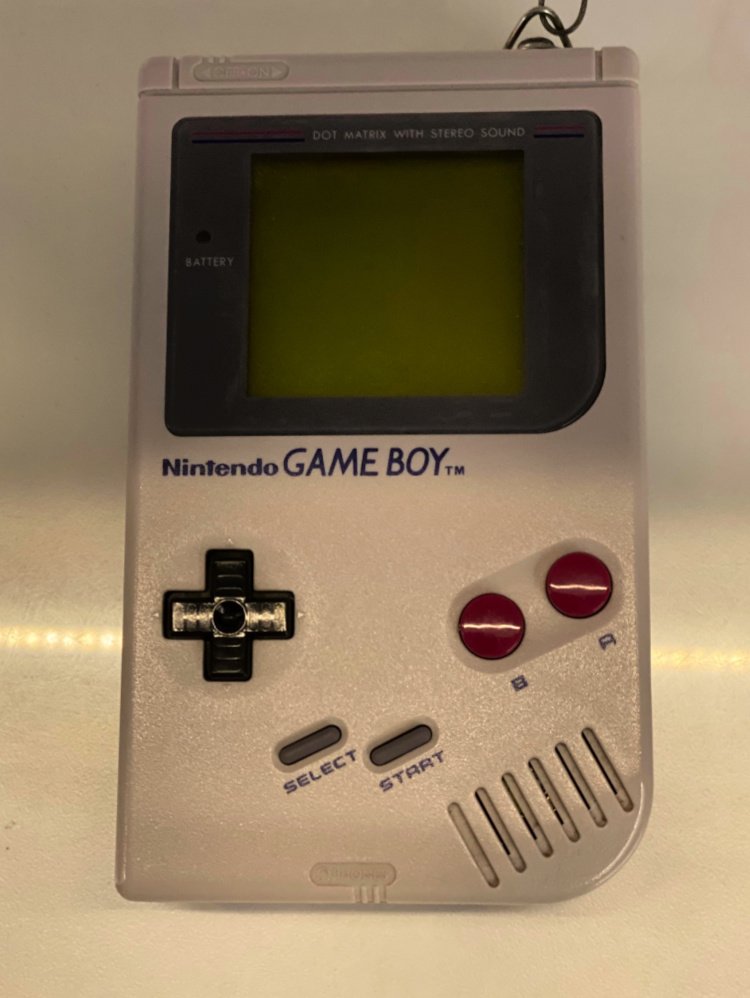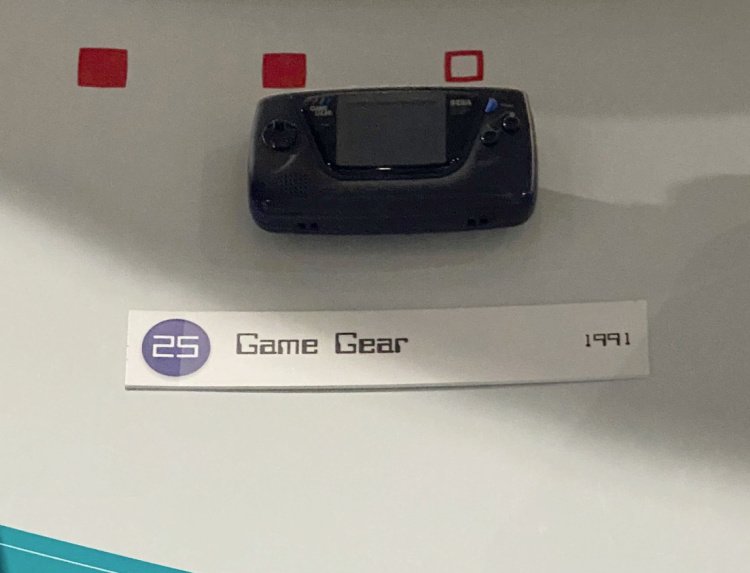 You can even have a little competition, and let's just say one of us was a little better.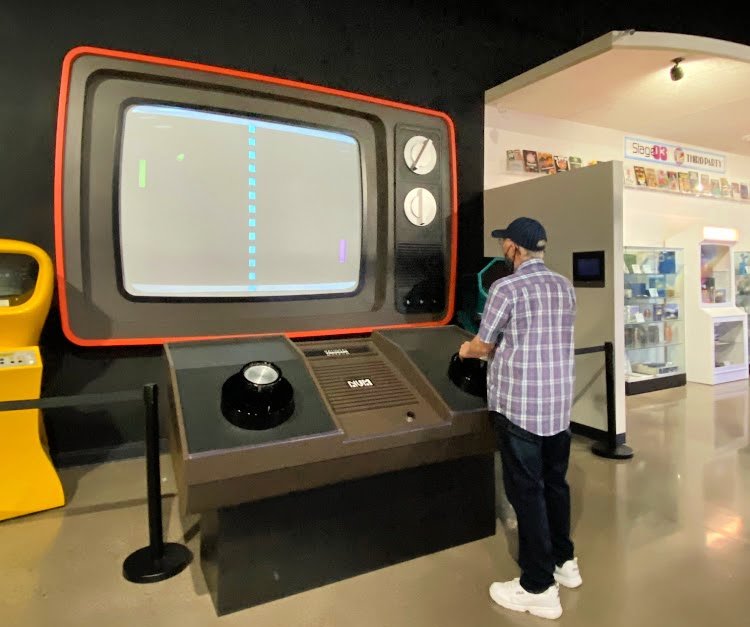 Sci-Tech Discovery Center
The center isn't open every day. Make sure to check their schedule. Nevertheless, it is definitely worth a look. The center hosts several different STEM-related activities. You can participate in fun crafts with engineering and science lessons! You can even create your own rollercoaster or use a drone simulator. In addition to keeping the kids entertained, there are plenty of activities to help them learn.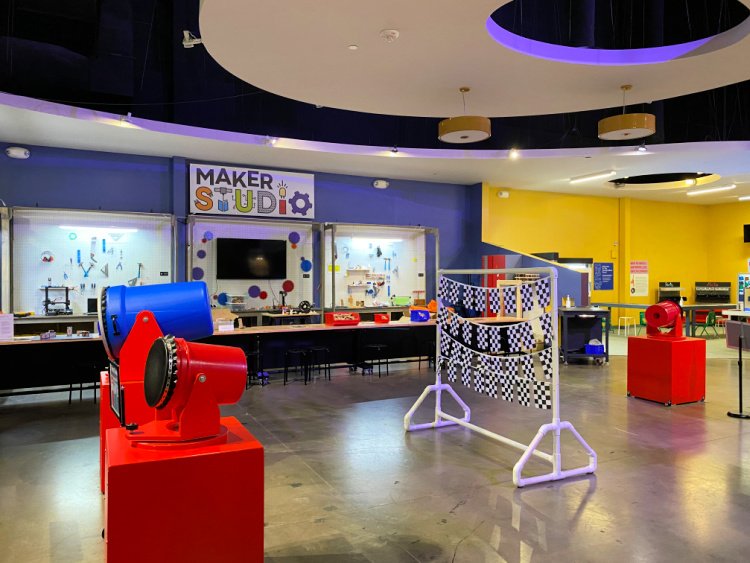 Building enthusiasts will really enjoy developing their architectural skills. The creation and testing of structures can be done with oversized (but safe) foam blocks. You can even build your own Lego race car!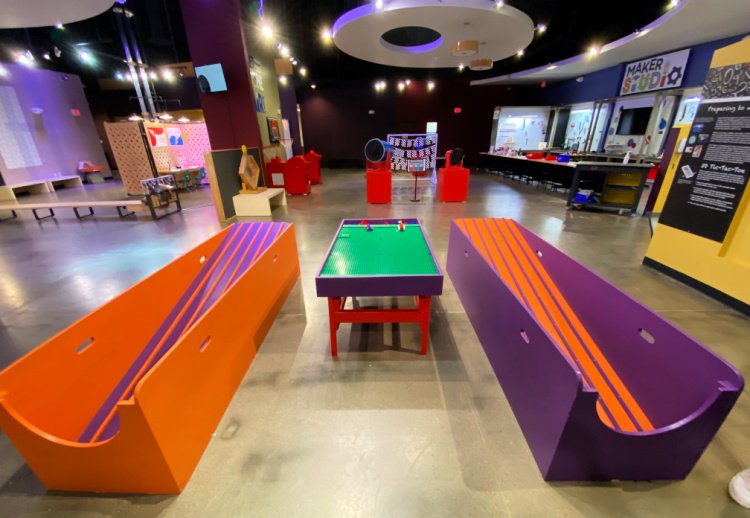 As I was walking through this part, all I could think of was my four young nephews and how they would love to spend a day in here, exploring, building, and basically learning while having a great time. They would probably know how to operate some of these experiments better than I would.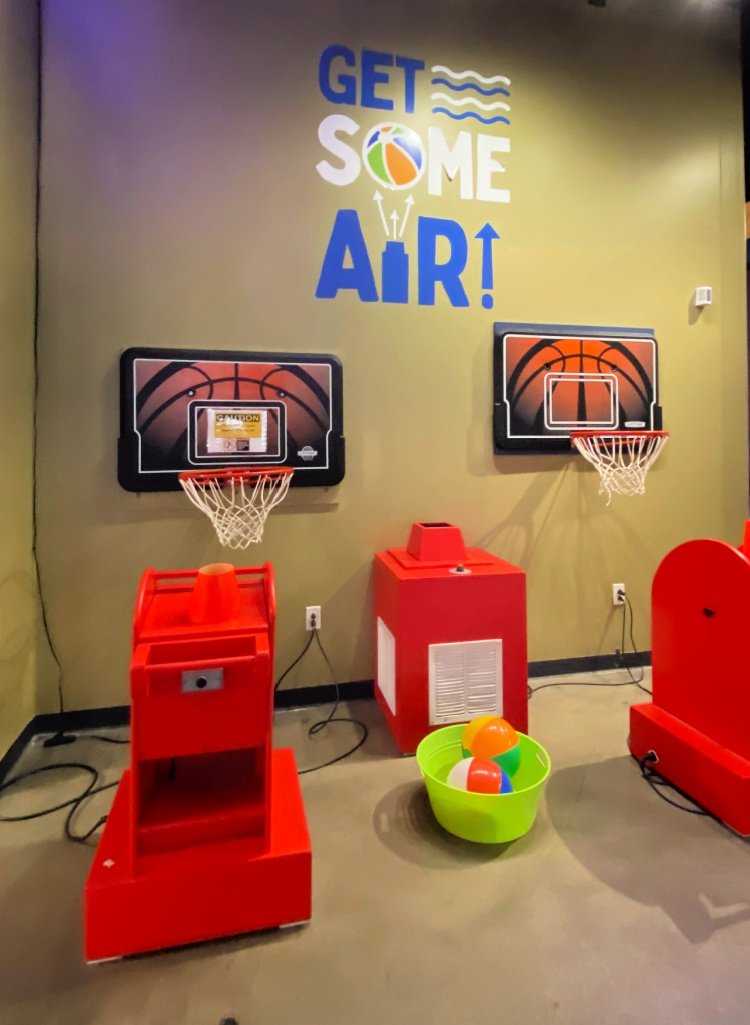 Find out about the hours, admission and more for the FRISCO DISCOVERY CENTER website. I hope you have as much fun as we did on our trip.
Where to stay in Frisco
For planning a night or weekend, you should make sure you are staying at the DRURY INN AND SUITES DALLAS FRISCO like we did. Read about our recent stay. We love Drury Inns and this one was one of the prettiest I've seen, so much Texas in the air. And it's just a few minutes from the Discovery Center, The Star at Frisco, many restaurants and shops, and downtown. Make sure to check out the 9th floor terrace – and that view!!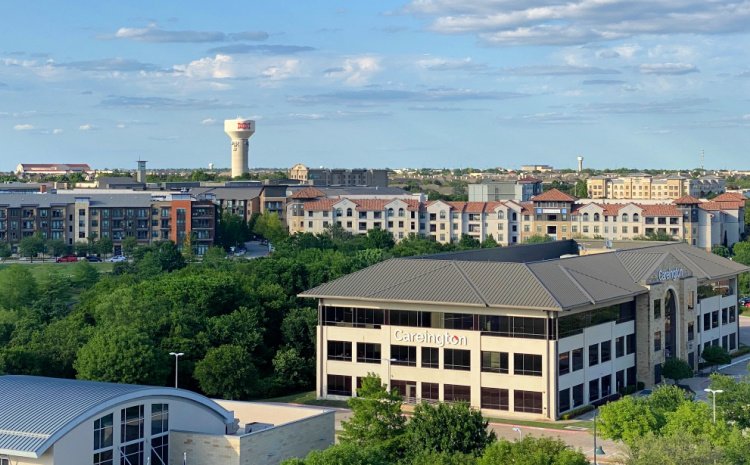 I've included affiliate links to Amazon for you to find some products easier. I may receive a small commission, but the price is the same for you. It just helps my blog out.
Happy Travels,
Rosemary