Doesn't food taste better when you are eating outside? Why not go to the closest lake or park for a little impromptu picnic?
My husband and I will take day trips for flea markets, a festival, or just to get away for a day. We usually like to pack a lunch since we don't know what kind of food we might find, plus we always need something to drink and we both are big snackers.
These little spur of the moment events can be made much easier if you have a Picnic On The Go packed ahead of time with some of the essentials. You might think about something like this too if you take your kids to the pool frequently. You aren't running around trying to get everything packed, and almost always leaving something out. If you are going to be out running errands and shopping all day, wouldn't the kids love a stop for a picnic more so than the fast food place?
Think about other places this would be good for – going to a ballgame, firework shows, and the best reason – just because.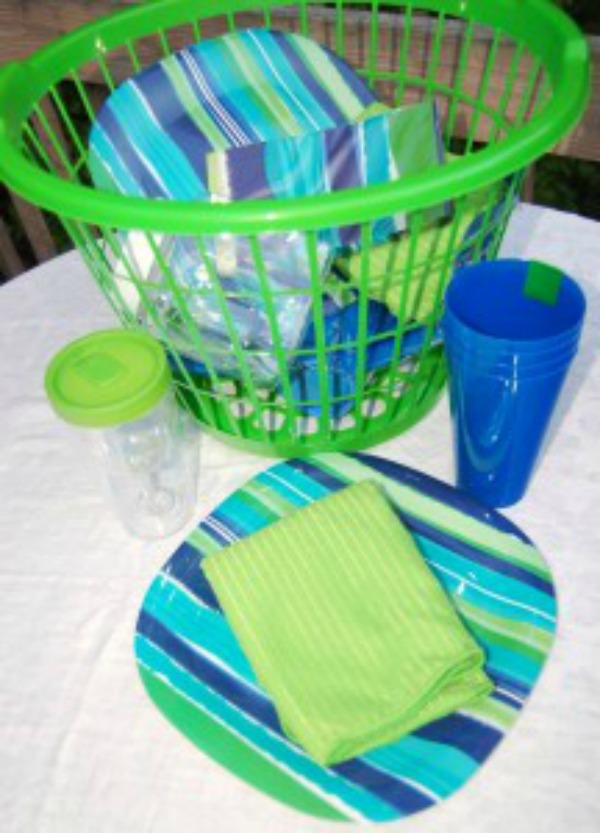 Make a list of what you use when you are on a trip like this or need for your day out. The obvious is food, whether it's our favorite chicken salad or pimento cheese, to just cheese and crackers as snacks.
Here's my list:
Food and snacks – don't forget some sweet treats and fruit.
Plates
Bowls
Forks, spoons, knives
Glasses or cups
Wet wipes
Napkins – hand towels are great to use too for those messier events
Tablecloth
Paper towels
Hand sanitizer
Zip lock bags for leftovers
Trash bags for trash and dirty dishes
Wet washcloth (inside a ziplock bag)
Baskets
Drinks, including water
Hand towels are great to use as napkins, especially with messy food
Quilt
Bug repellant
Sunscreen
Hat
First Aid Kit
Of course we have a cooler for keeping drinks and food cool.
What am I forgetting? What's on your list?
Get a large basket, whether that's a wicker or plastic laundry basket and keep all of your items together to grab on the go. Remember when you come home and unpack, to replenish the items you used so it will be ready next time.
I prefer using plastic or acrylic items, as opposed to paper. Plus using these can make it more of an event than just eating. Plastic tablecloths are also good to place under your quilt if you are sitting on the ground in case the ground is damp.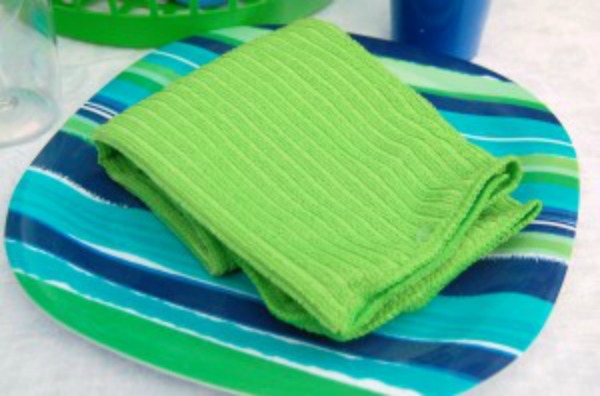 Plus, who says you have to go anywhere? On a rainy day, just spread it out in the living room and have an indoor picnic. At least this way, you don't have to worry about bugs!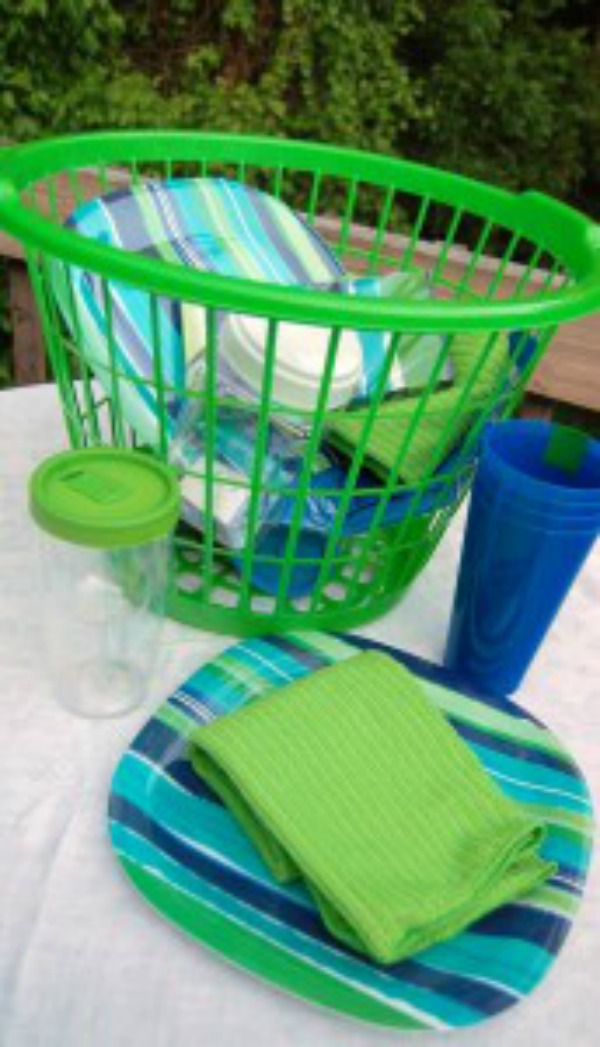 One of my favorite baskets to use these days started out as a dollar store hanging basket. I just removed the chain, spray painted it white, and now I have a great basket which can be lined with a napkin to hold bread, chips, or utensils.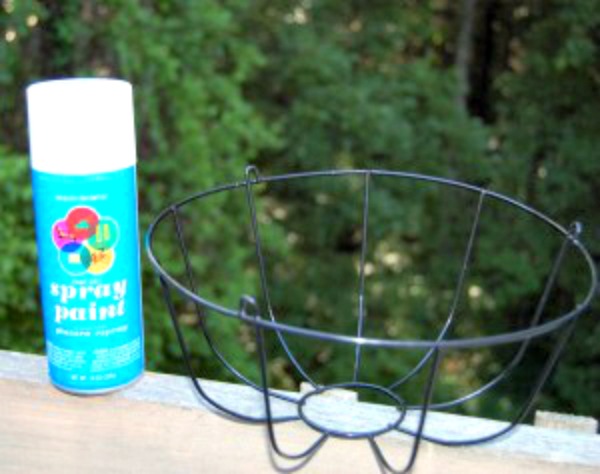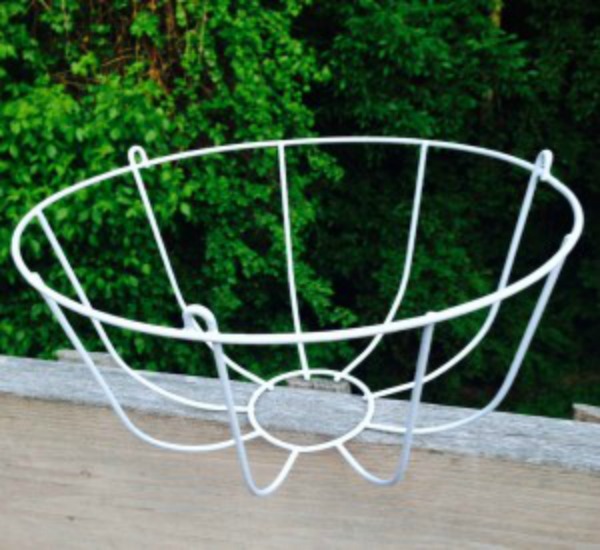 Maybe you would like it another color. I'm not going to guess how many colors mine might be before the summer is over. It's a good size too to hold bananas on your cabinets.
Remember, hand towels are a great size for lining baskets.
Weather has warmed up, it doesn't get dark until later in the evening, why not take dinner to the park tonight.
I've included affiliate links to Amazon for you to find some products easier. I may receive a small commission, but the price is the same for you. It just helps my blog out.
Happy Travels,
Rosemary