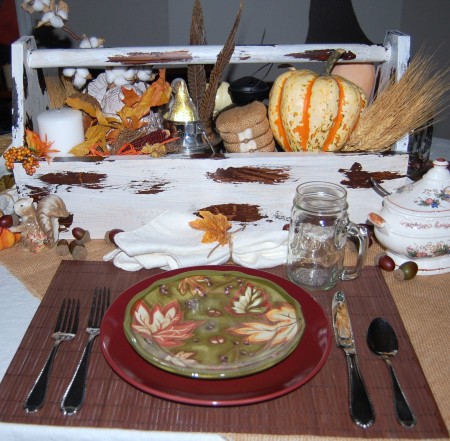 I posted earlier about the silver and teal table setting, but wanted to give you an idea for a more casual look also.
Here's the link for the November article in Blush Magazine which gives a few details about both settings.
It's not too late to have a pretty setting for Thursday as you gather to give thanks.
Have a blessed Thanksgiving with your family and friends.