Peach Cream Cake in Mason Jars
As fall seems to be the talk of everyone, if you look at the calendar and feel the 90+ temperatures outside, it's still summer. One of my favorite summertime foods are peaches. This is a great semi-homemade recipe which can be made year round since to me it is just as good made with canned peaches as fresh.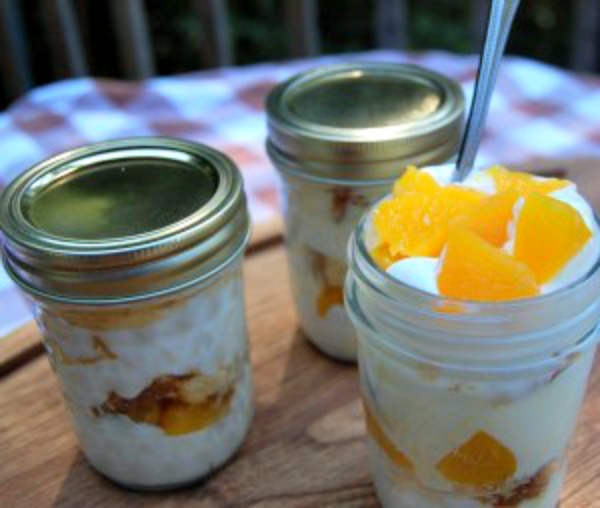 There is just a short frame of time which peaches are at their peak with all of that sweetness which great peaches are known for. I wanted to make this and change it a bit so I thought I would serve it in mason jars since these are still a hot item. Small jelly jars were the perfect size. The recipe didn't change, but I did change the preparation up a bit. I sliced the pound cake length wise then used a small glass to cut circles to which would fit into the jars. Also, the peaches were cut into smaller pieces than normal. It took about 2 layers of each, to fill the jar and I left the final layer of whipped topping off.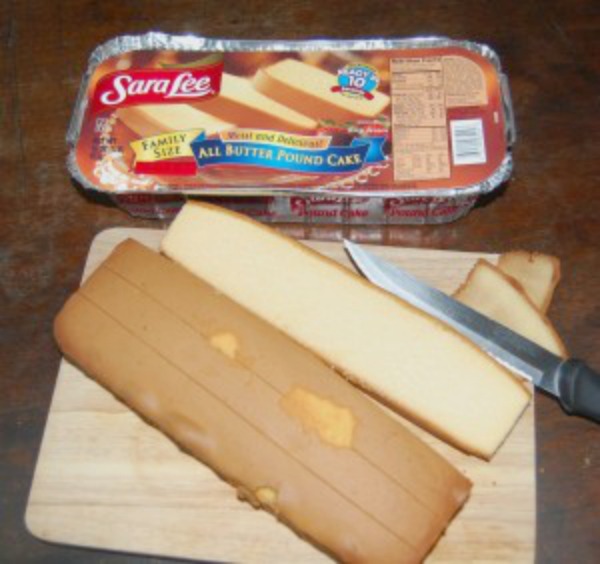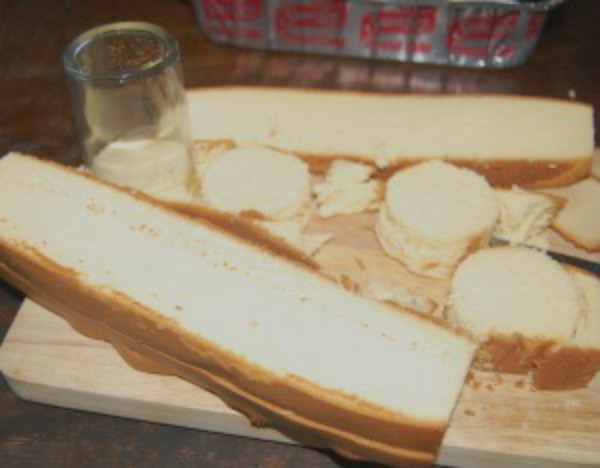 Think about this for anytime you need a dessert for a potluck or a dinner party. By making it early in the day you have it done ahead of time, plus it really tastes better if it is allowed to sit for several hours so all of those peach flavors and whipped topping mixture can soak into the cake.
Although peach is my favorite, I could see this being made with several different flavors of fruits or even a combination. What about adding a few blueberries to this? Maybe next time I will try this.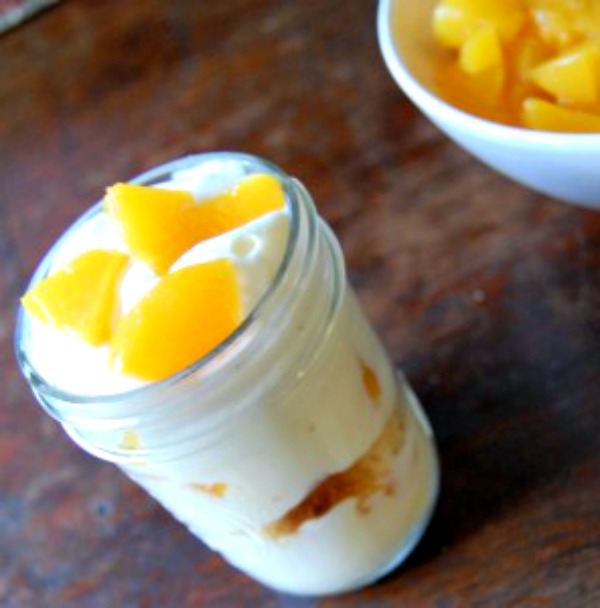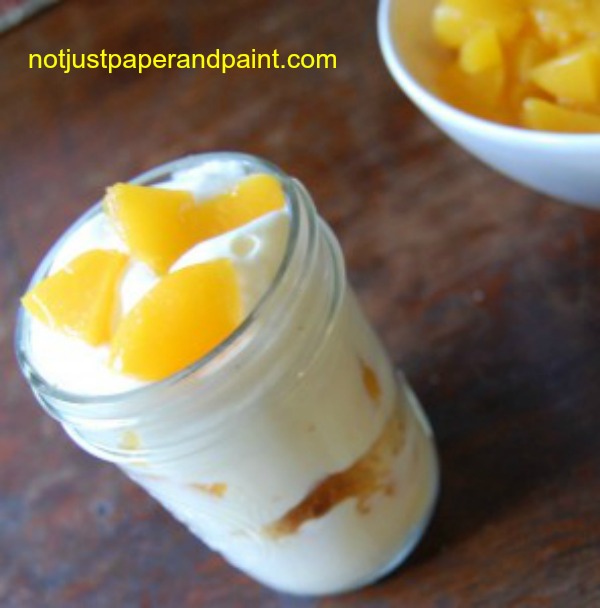 A delicious semi-homemade dessert great for any time of the year
Ingredients
1/2 lb pound cake, cut into 1" cubes
2 lbs or 4 C peaches, cut into small chunks, reserve a few pieces for garnish
1 can sweetened condensed milk
1 C cold water
1 4 oz. pkg instant vanilla pudding
1 t almond extract
4 C frozen whipped topping
Instructions
Cut cake into cubes, set aside.
Beat pudding and water together, just to mix.
Add almond extract and sweetened condensed milk.
Beat for about 1 - 2 minutes.
Gently fold in 3 C of whipped topping.
Assemble.
Begin with just enough of the whipped mixture to cover the bottom of the serving or trifle bowl.
Using about a third of your mixture, add a layer of cake cubes.
Add a layer of whipped topping mixture.
Add a layer of peaches.
Repeat these steps ending with peaches.
Top with your final 1 C whipped topping and a few peach pieces for garnish.
Cover and refrigerate.
Notes
This is better if you make it earlier in the day before serving.
Place frozen whipped topping and cake into refrigerator the night before to thaw.
Add more almond extract to taste.
Frozen whipped topping will last longer than fresh whipped cream if it is refrigerator longer than one day.

I've included affiliate links to Amazon for you to find some products easier. I may receive a small commission, but the price is the same for you. It just helps my blog out.
Happy Travels,
Rosemary