Have you ever heard of Stoup? I hadn't until the last couple of years. It's a mix between a thick stew and soup. I guess we've been making Stoups all these years and didn't realize it.
Here's my latest. We love all kinds of soups and chili, so thought I would combine them. I've seen a few Chili Soups but they didn't have the taco taste so off to try. And, it turned out good. Yeah for me.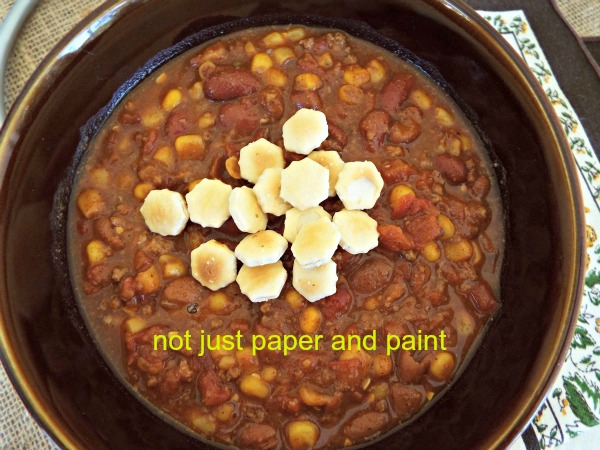 An advantage of this type of stoup, it can be made in a couple of hours on the stove, or left to simmer all day in the crock pot.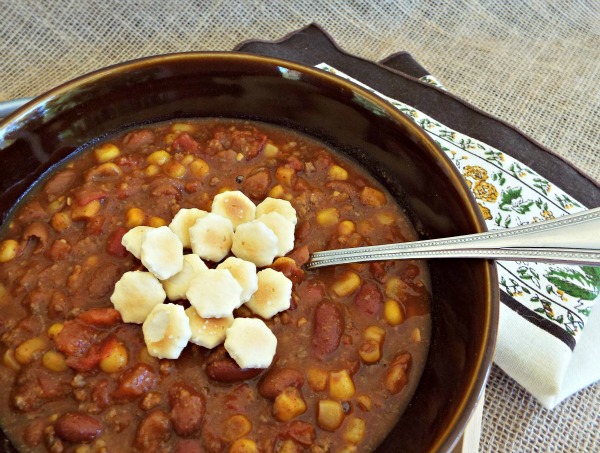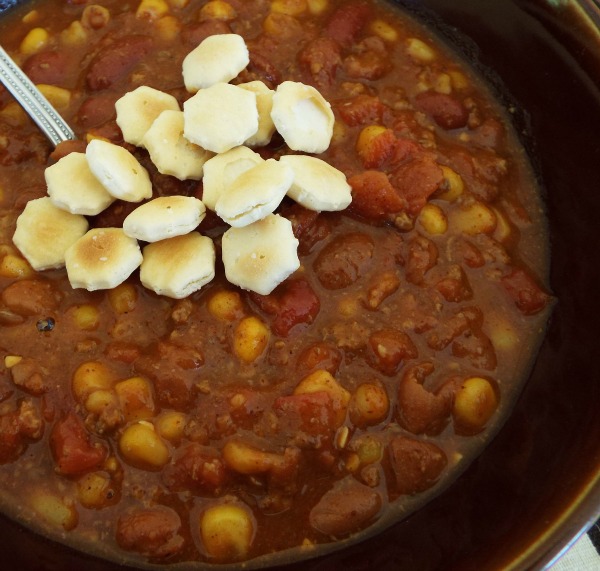 A hearty blend between Chili and Taco Soup. Can't you just taste a bowl full of this while enjoying a football game?
Ingredients
1 lb ground chuck
1 med onion, diced
2 T taco seasoning
4 T chili powder
2 15 oz cans chili beans, undrained
1 15 oz can kidney beans
2 15 oz cans whole kernal corn
3 15 oz cans diced tomatoes
Instructions
In large pot, brown ground chuck and onion, until brown
Stir in remaining ingredients
Simmer on low heat for 1 1/2 to 2 hours
The longer you cook it, the thicker and richer it becomes
Notes
For crockpot - mix all ingredients together
Add meat mixture
Cook on low 6-8 hours or high for 3-4


Extra toppings for this could include sour cream, avocados, lime wedges, and cheese. Of course a nice skillet full of cornbread is the best side dish. Could even consider Fritos or tortilla strips.
If you enjoy soups, try this Chicken Chorizo Gumbo.