How's your Saturday and the weekend looking for you? It's finally Spring, at least on the calendar. A few clouds but there should be some sun peaking out to brighten the time for us. Maybe get out and enjoy some of the signs of Spring. I'm working on photo ideas around Chattanooga. What's your favorite spots? But Saturday Snapshots today is all about Spring and Easter.
Spring not only means the cheery decor for a change in seasons, but usually freshening up a few things around home.
I'm loving my latest project for Easter – CHINOISERIE EASTER EGGS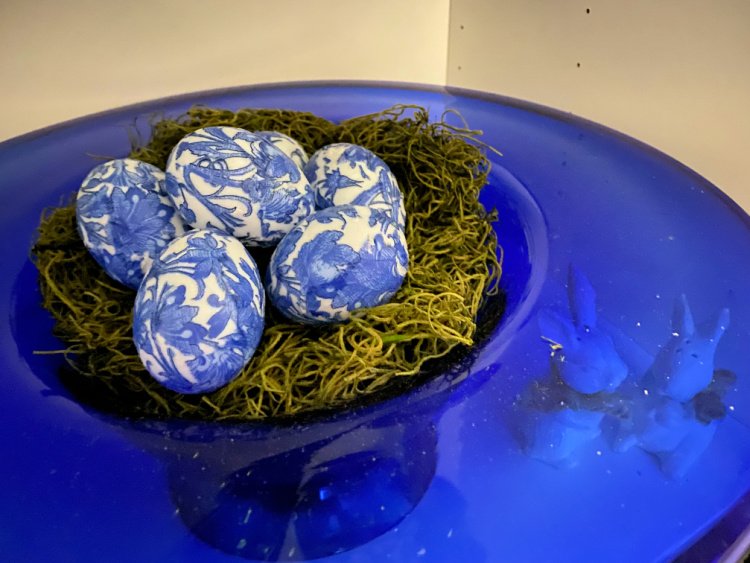 I love these eggs in the cobalt blue bowl, a recent purchase on a trip to Tupelo. And it was only $10. The antique store is actually located in an old garment factory where Elvis Presley's Mother worked while pregnant. Read about my visit. ELVIS PRESLEY'S HOME IN TUPELO
A favorite from a few years ago was discovering Chocolate Brown spray paint at Ace Hardware. I guarantee you this bunny looks like the real thing. PAINT A BUNNY TO LOOK LIKE CHOCOLATE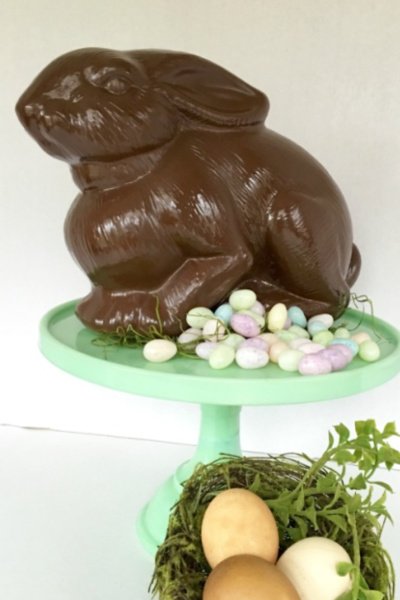 I found a lot of Easter and Spring inspiration from my friend's blogs and knew you would love them too. A few things for the home too.
Treasure your sweet memories of Easter
Two ways to make a dried floral wreath
Mix and match ideas for a Spring Table
9 Charming ways to decorate with books
How to lighten dark stained wood
Making the cutest Easter Basket Cupcakes
10 Ways to add joy to your life
I hope you are enjoying the variety of blog posts I'm sharing from my friends. Give them a follow on their blog and social media. We all appreciate it.
What's coming up next week?
More Spring and Easter – food, decor and crafts
A musical legend from Laurel, MS
Cast Iron Margherita Pizza
Happy first week of Spring to you all.
I've included affiliate links to Amazon for you to find some products easier. I may receive a small commission, but the price is the same for you. It just helps my blog out.
Happy Travels,
Rosemary