Day One of Twenty Five Days of Christmas. My favorite Chocolate Chip Cookie Recipe will soon be yours also. This will soon be yours also. As you read through the ingredients, you see there's a bit difference in this and most cookie recipes. This post contains affiliate links.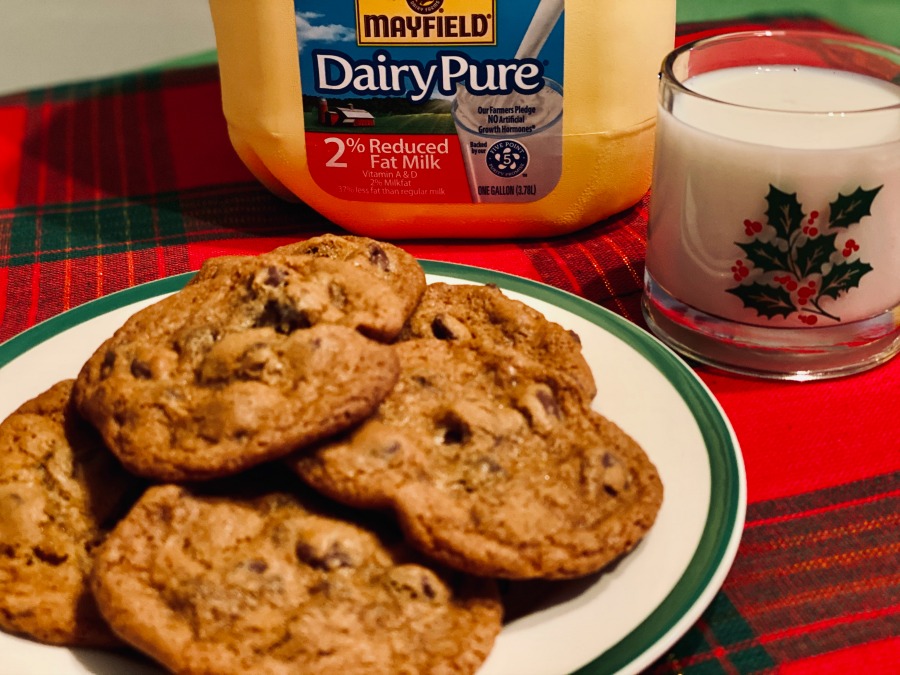 This isn't just for any holiday, but a favorite all year long. When I make them, I usually double the recipe since they are a family favorite also.
My favorite chips for this recipe.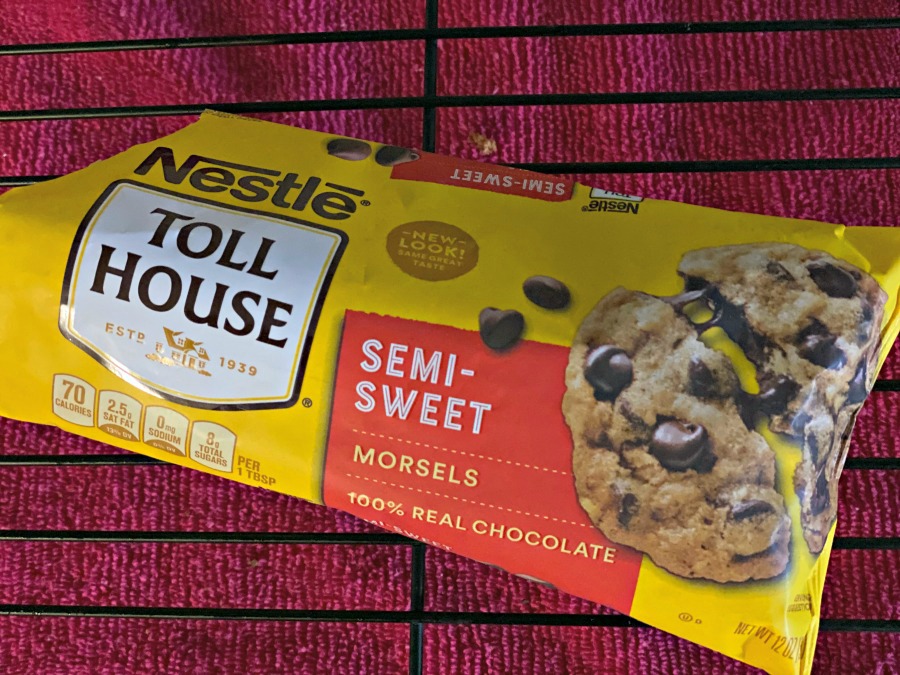 Have you noticed how many times I used the word favorite? Below you will also find some of my "favorite" items to help baking a bit easier.
A great fun event for getting friends together, or maybe a child's party is hosting a Cookie Swap Party. Here's a few ideas.
Do you ever buy Trader Joe's Cookie Butter? Use it instead of Peanut Butter for a gingerbread taste cookie. Cookie Butter Recipe.
My favorite Chocolate Chip Cookie Recipe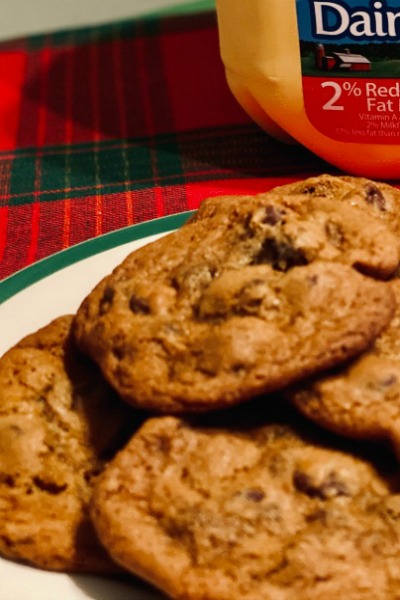 A delicious chocolate chip cookie with a hint of coffee flavor, but not too much.
Ingredients
1/2 cup unsalted butter
1 cup brown sugar, packed
3 Tbsp granulated sugar
1 egg
2 tsp vanilla extract
1/2 tsp baking soda
1/2 tsp baking powder
1/2 tsp salt
1 3/4 cup all-purpose flour
2 Tbsp instant coffee, crush if large granules
8 oz semi-sweet chocolate chips
Instructions
Combine all dry ingredients together and set aside
Preheat oven to 375
Cream butter and sugars until fluffy
Beat in egg and vanilla
Combine dry ingredients into butter mixture
Stir in chocolate chips
Use a medium scoop and drop onto a greased or parchment lined baking sheet
Bake for 8 - 10 minutes, or 10 - 12 for a crispier cookie
After cooling, store in air-tight container
Notes
Test your oven with the first batch as many ovens heat different
Have all ingredients you can at room temperature
I love using parchment paper as it makes clean up so much easier
Try to make up cookie dough ahead of time and freeze.
Experiment with different size scoops.
Remember to scrape down the bowl quite often during the mixing process
With different size scoops, you may need to adjust baking time.
Always let your baking sheet cool before scooping out more cookie dough
Always use the correct type of measuring cups for your ingredients

Now a few more of my favorite cooking and baking items.
My Kitchen Scale
Cookie Scoops
Kitchen-Aid Mixr
Parchment Paper
Baking Sheets
Measuring Cups and Spoons
Cooling Racks