Day Six of Twenty Five Days of Christmas. This microwave peanut brittle tastes as good as that you used to make taking a lot of time and stirring, plus it is so easy and usually fail proof.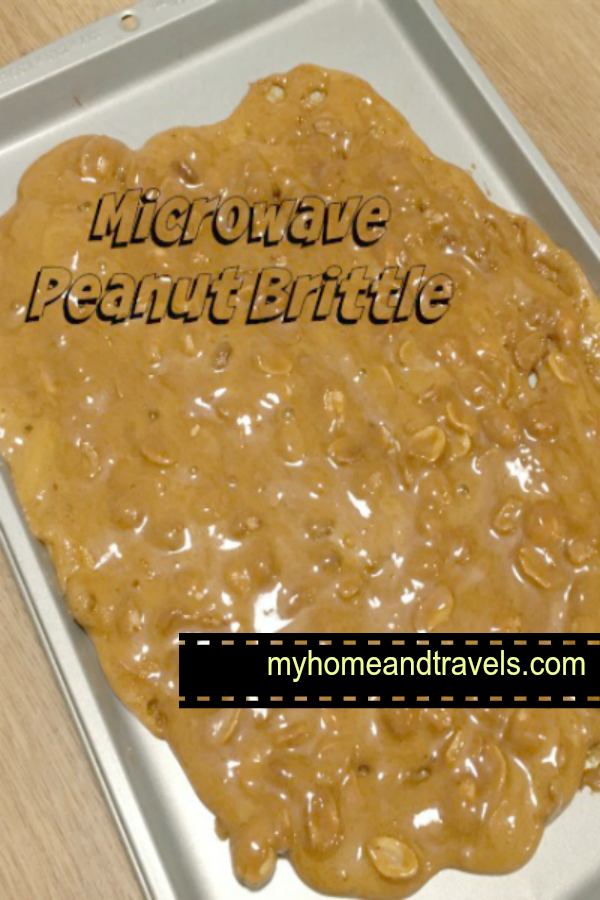 I've actually been using this recipe and making this for many years. The recipe was originally in a cookbook with a microwave we bought my Mom for Christmas when they were the newest gadget to have. And I think it cost about $500 – $600 dollars. That was really a lot of money to spend 40 years ago.
Make a quick batch for gifts or a late night snack. Always make sure you store it in an air tight container.
If you read a post a few days ago, you will remember I tried to make my fudge with a defective candy thermometer. Wasn't a problem tonight since it wasn't needed.
Have you ever tried to make this? Let me know.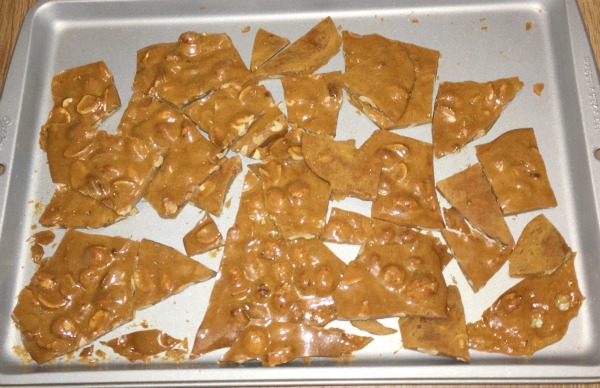 An easy, and quick recipe for a family favorite.
Ingredients
1 C granulated sugar
1/2 C white corn syrup
1 C roasted, salted peanuts
1 tsp butter
1 tsp vanilla
1 tsp baking soda
Instructions
Mix sugar and syrup in 1 1/2 qt. microwave safe bowl.
Microwave on High for 4 minutes.
Stir in peanuts.
Microwave on High for 3 - 5 minutes. I did 4 minutes.
Add butter and vanilla.
Stir well.
Microwave on High for 1 - 2 minutes. I did 1 1/2 minutes.
Peanuts will start to brown lightly.
Stir in baking soda quickly until it becomes lighter in color and foamy.
Spread mixture quickly onto a non-stick coated baking sheet.
Cool for 1/2 to 1 hour.
Break into smaller pieces and store.
Notes
CAUTION - Mixture will be very hot so take precautions.
This isn't a good recipe for young children since this hot mixture will burn easily.
Mine is a bit darker since my Mexican Vanilla is darker than normal.
Always use pure vanilla instead of artificial flavored.
If your baking sheet isn't a non-stick, lightly butter.
Microwave times can vary by your microwave.
Dig out your old Corning Ware. Love it for recipes like these.


I love watching it foam after adding the baking soda. Notice the change in color as you stir.