Are Cheese Balls Old-Fashioned? Here's Two To Try
Day 6 of 25 Days of Christmas brings an oldie recipe back. Are cheese balls considered old-fashioned? Here's two to try from my old recipe stash. Several years ago you wouldn't be at a party without at least one type of cheese ball, and many times they were bought pre-made from stores like Hickory Farms or Swiss Colony.
If you haven't started a holiday Pinterest Board, it's time. And include this.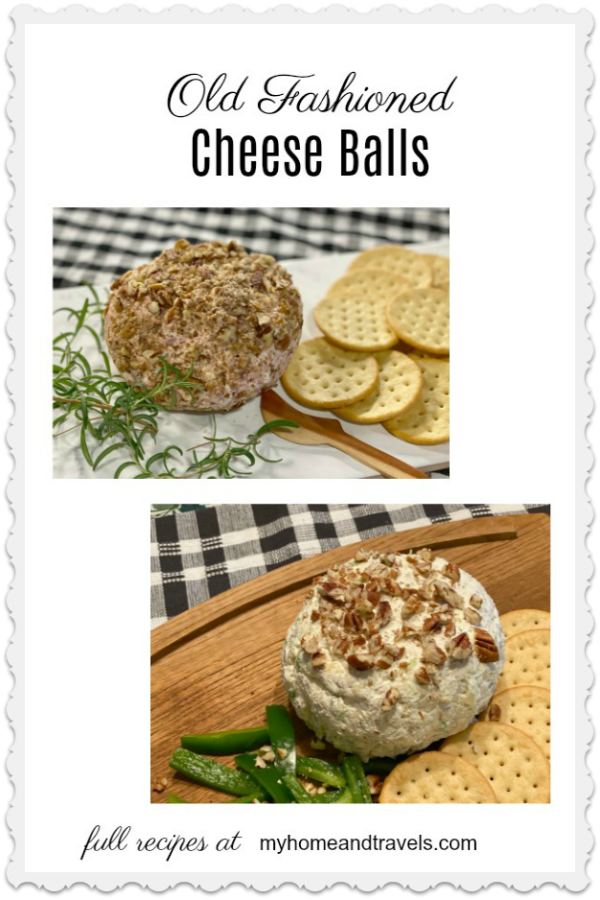 I do see them sometimes in local grocery stores, but will admit I have never bought one. These two recipes I'm sharing are really different than what I think of a traditional cheese ball. Most seem to always have sharp Cheddar Cheese which can sometimes be a bit strong.
Are Cheese Balls Old-Fashioned? Here's Two To Try
I really don't know where these recipes originated but one is hand written and the other is typed by me from back in the late 70s. Both have a cream cheese base.
HAM ROLL – great use for leftover ham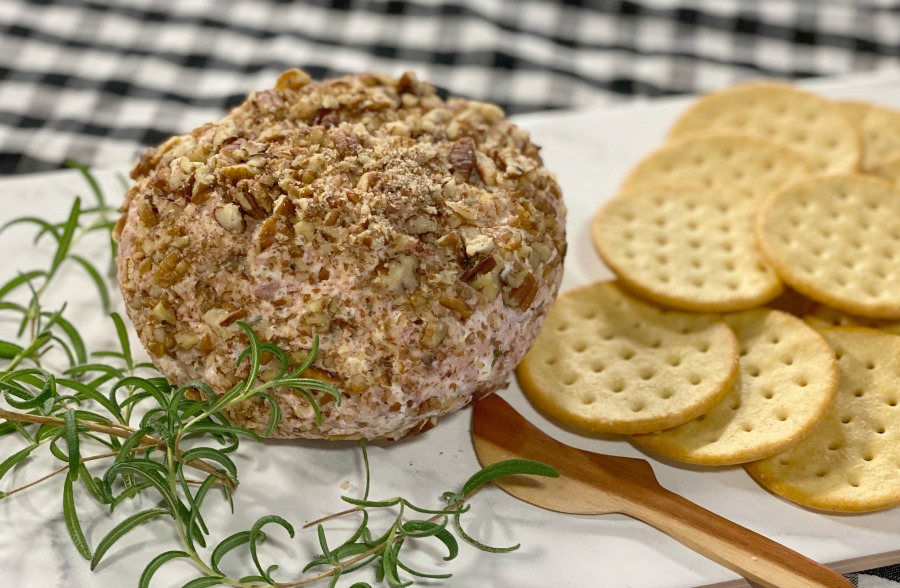 RECIPE:
1 8 oz package cream cheese, softened
1/4 cup mayonnaise
2 cups finely chopped ham
1/4 tsp dry mustard
1 Tbsp minced onion
1 tsp hot sauce
2 Tbsp chopped parsley
1 cup chopped nuts, divided by 3/4 and 1/4 cups
Cream softened cream cheese and mayonnaise together. Stir in all ingredients except 1/4 cup nuts
Shape into ball and refrigerate for 30 minutes
Remove chilled ball and roll into 3/4 cup nuts.
Store in refrigerator until ready to serve.
Hints :
I have used leftover Honey Baked Ham to ham from the deli. Just use one that isn't processed.
Pecans are my favorite, lightly toasted
This can be made with most any type of ham, including if you have any leftover from your holiday dinners.
My favorite cracker to serve these are is Triscuit, although that isn't what is pictured.
PINEAPPLE CHEESE BALL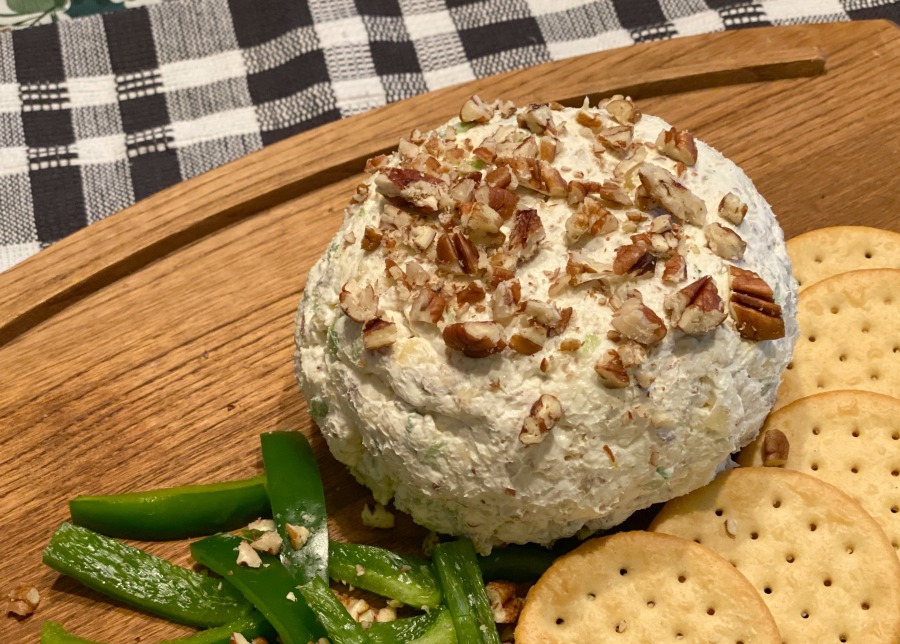 RECIPE:
2 8 oz packages cream cheese, softened
1 can (8 ounces) crushed pineapple, drained
1/4 cup green bell pepper, finely chopped
2 Tbsp green onions (green part only) finely chopped
2 tsp Seasoned Salt
1/2 cup chopped pecans
Combine all ingredients together.
Shape into ball and refrigerate until ready to serve.
A few more chopped pecans can be sprinkled on top when serving.
Hints:
I love this as something different. Just a little sweet with the pineapple.
This could be rolled completely in nuts, but I like to sprinkle a few on top.
Include red bell peppers also for a little more festive look.
Do you love Cheese Balls?
I love finding old recipes and bringing them back to life.
Do you still have a collection of old recipes from your younger years, or maybe your Mother? I have several and many in her handwriting which I will always treasure.
I would love for you to share some of these with me.
Are you looking for a few more snack and appetizer ideas?
Cranberry Goat Cheese Appetizer
I've included affiliate links to Amazon for you to find some products easier. I may receive a small commission, but the price is the same for you. It just helps my blog out.
Happy Travels,
Rosemary