I scream, you scream, we all scream for ice cream. And my favorite comes from just up the road from Chattanooga. To me, Mayfield Dairy Farms makes the BEST!!!! With a little extra time as we headed up to North Carolina, it worked out to make a stop at the Mayfield Visitor Center in Athens, Tennessee for a tour of the factory. And the best part – you get a scoop of ice cream at the end.
As a little disclosure, several years ago I was a "Mayfield Mom". It was a group of women in several parts of the South, who was part of the Marketing Team. I loved Mayfield long before that, and am still a customer. Everyone loved when the Moms showed up – that usually meant free samples. More often if was ice cream, but sometimes we made shakes. I wish I had some of those recipes. Maybe I need to work on those.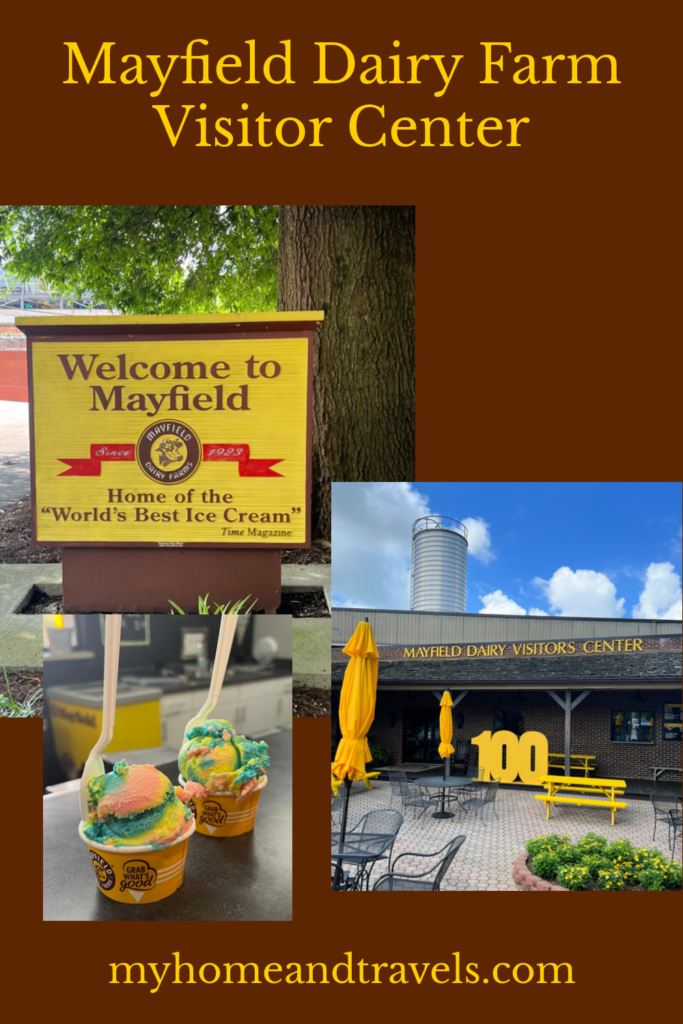 Taking the Tour
As you begin the tour, you watch a short video, about 10 minutes long, giving you the history of Mayfield Dairy Farms and how things have changed. From the processing of milk to the containers over the years, to it's being the 100 year anniversary of Mayfield Dairy Farm.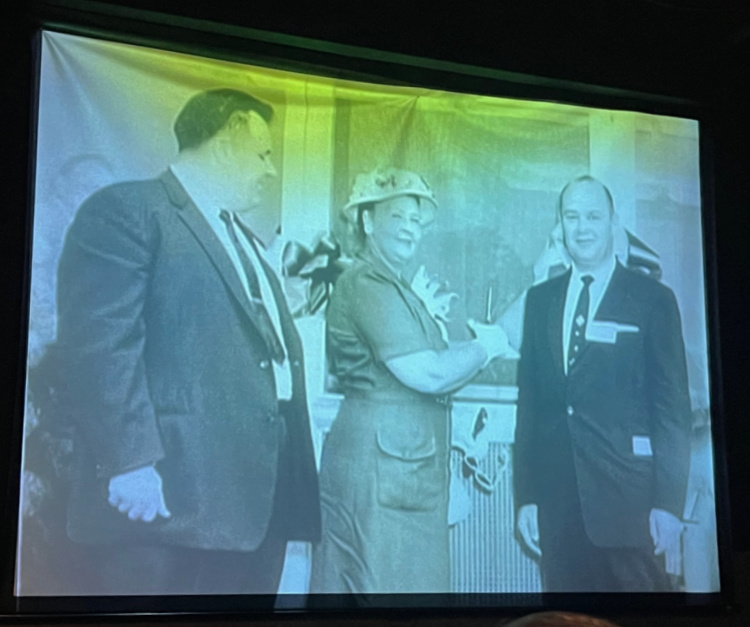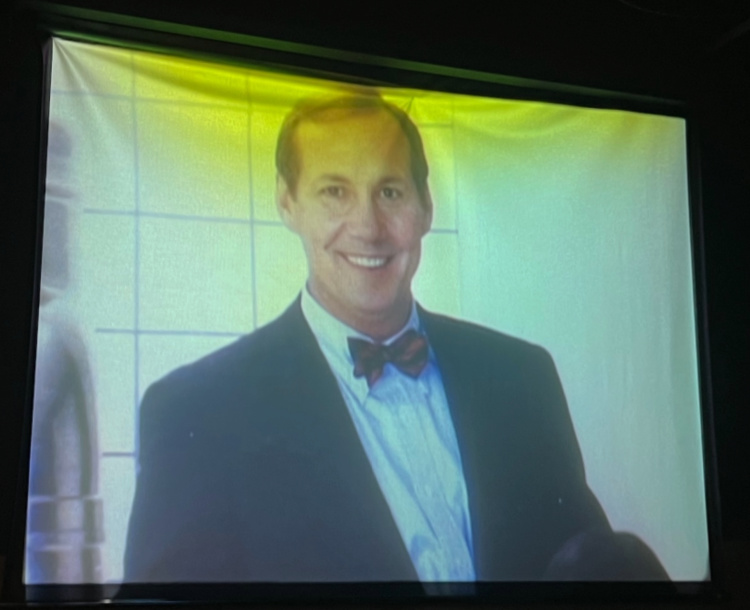 Find more HISTORY HERE about Mayfield Dairy Farm.
After the video you get to put on pretty red hair nets then head back.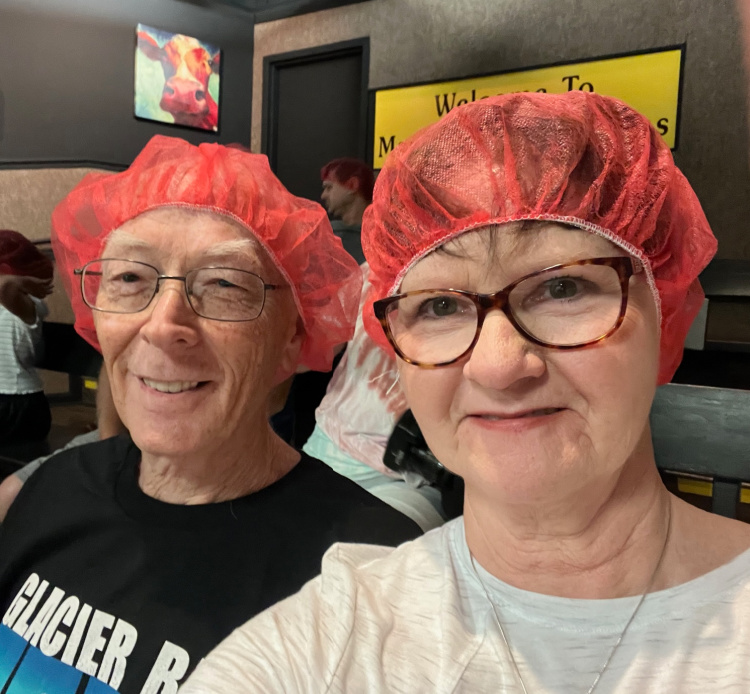 **No pictures or videos are allowed in the plant, so you just have to imagine what it's like**
The Iconic Yellow Jug
Our first stop was watching the famous yellow gallon jugs being made. It starts out as a mixture of yellow and white small pellets, reminding me of Dippin' Dots.
It's a multi step process, complete in seconds. The mixture is pressed into a jug form, extra material trimmed, checked for defects and either passed along or discarded to be used again. The process for half – gallon jugs are produced the same way.
Did you know the yellow jug, which came out in 1983, actually was done for a reason. It prevents light rays from penetrating, protecting the nutrients and flavor in the milk.
Filling Milk Jugs and Cartons
The Mayfield plant does package some milk for private labels, in clear jugs, but their main processing is for Mayfield. Everything is automated with employees keeping a close eye on things to make sure it's all running smoothly. From the jugs running through to labels being added to making sure the tops are screwed on tightly.
The numbers are a bit staggering:
9000 gallons of milk per day
7500 half – gallons of milk per day
120 – 150 half pints and quarts per minute
8 oz. bottles of chocolate and white milk for McDonalds – 300 per minute
Along with white milk – whole, 2% reduced fat, Nurture 1%, and non – fat, they also process chocolate milk, and package orange juice.
Final number – approximately 200,000 containers are processed every day, 5 days a week, on 2 8 hour shifts.
Milk and orange juice is stored at 34 degrees.
During these shifts, that also includes 2 ½ – 4 hours of daily cleaning.
Where Does Milk Come From
This is pretty much a local business. 85% comes from farmers within 25 miles of the Athens area. Most dairy cows are milked twice a day, producing 18,000 to 20,000 gallons daily. This fills the 25 – 30 tanks daily with 50,000 gallons of raw milk. Farmers pledge to not use any Artificial Growth Hormones.
The process of Mayfield Milk really does make it taste better. I was a Mayfield Mom long before working for Mayfield. There's an old picture of my son drinking directly out the carton when he was about 2. I wish I could find that picture (this was long before iPhone and digital cameras for me). I, along with many, take their milk on vacation since the milk can only be trucked within a certain delivery zone.
Now to the Good Stuff – Ice Cream
Did you know even with all the ice cream flavors available, the #1 flavor is still Vanilla? It's also Scottie Mayfield's (the face of Mayfield) favorite all through the years.
You get to watch another short video about how some of the products are packaged, including Ice Cream Sandwiches and Sundae Cones. I remember seeing Ice Cream Sandwiches being made in a previous tour. It was amazing to watch.
A few more numbers for you:
9,900 Ice Cream Sandwiches made and packaged per hour
19,200 Sundae Cones daily
11,500 Brown Cows per hour
3,600 pints per hour
Total of 50,000 gallons of ice cream packaged per day
First sent to a 20 degree freezer, then stored in -20 degrees before being shipped.
Not all products are made daily and you never know what products you will see on the tour. We were watching flavors packed into 3 gallon tubs which are used in more commercial locations such as ice cream stores, schools, and other food service facilities.
The Mini Ice Cream Sandwiches are in our freezer most of the time as they are just the right size for a little treat.
Wonder about OTHER PRODUCTS made by Mayfield Dairy Farm
Our tour guide Lori gave great information and could answer any question. She had been with Mayfield for 20+ years.
Let's Taste Ice Cream While Visiting Mayfield Visitor Center
With most tour tickets, you get a scoop of ice cream in a cup or cone. You have a choice of several standard flavors, or for and extra $1, you can choose any flavor. I had to have one of my current favorite flavors, Espresso Chocolate Chunk. Don chose Cookie Dough.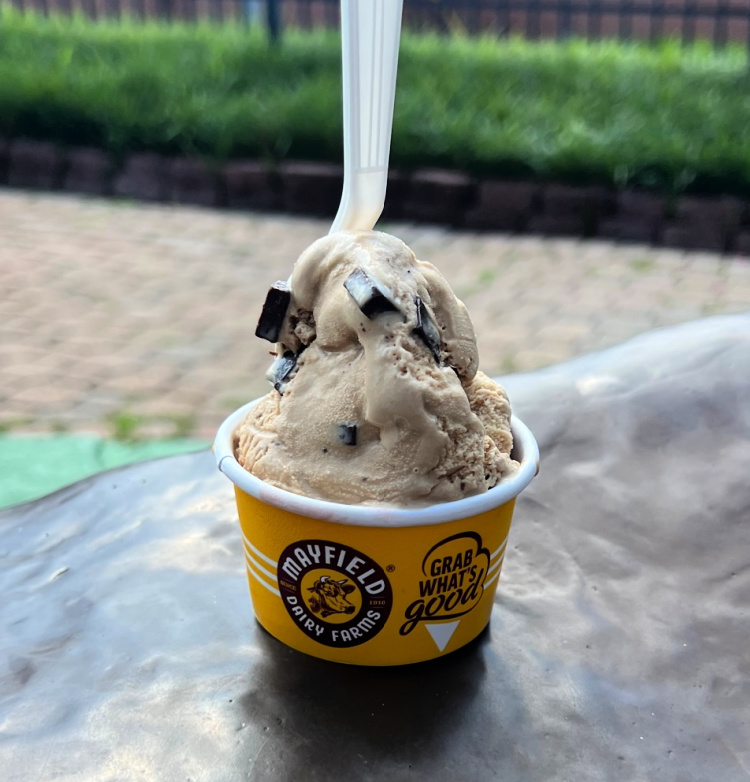 The serving sizes are very generous. Supercow is a popular choice for many kids which is a multi – colored vanilla ice cream.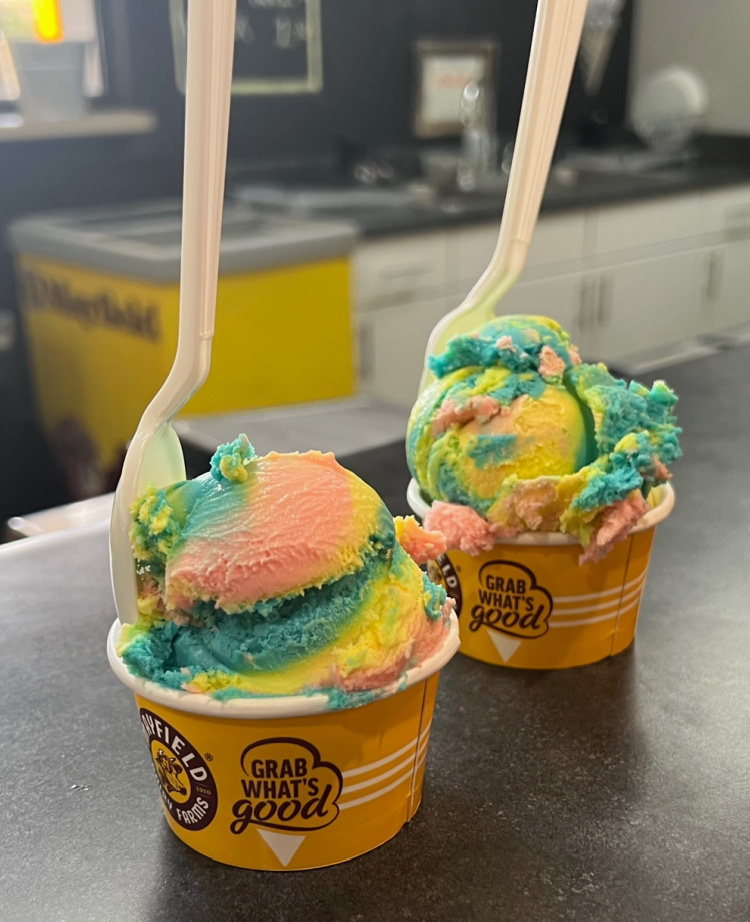 Visiting the Mayfield Visitor Center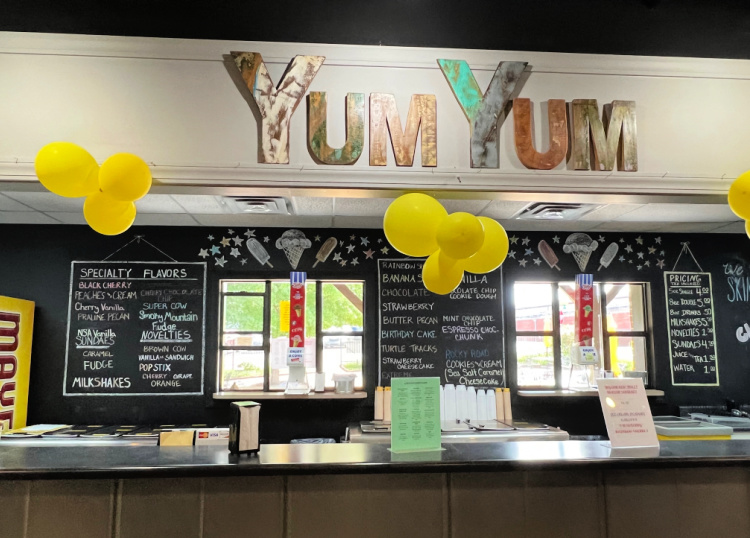 Lots of history and memorabilia of Mayfield can be found.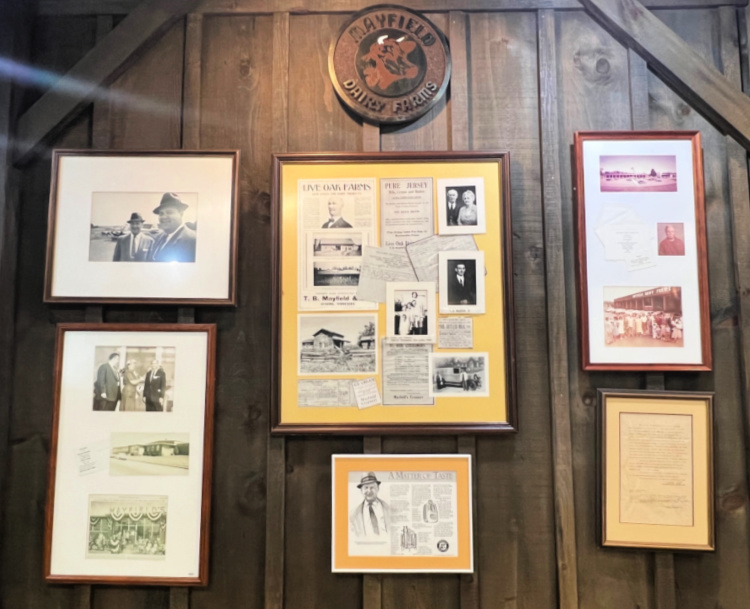 Inside, you will find several seating areas to enjoy your ice cream, some designed for kids or to replicate an old ice cream parlor.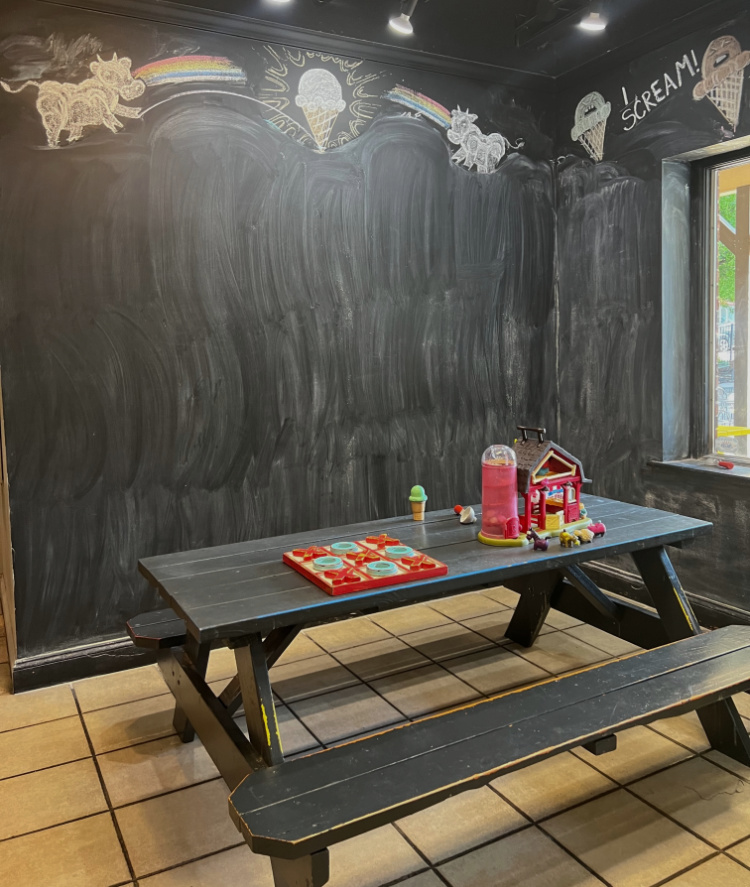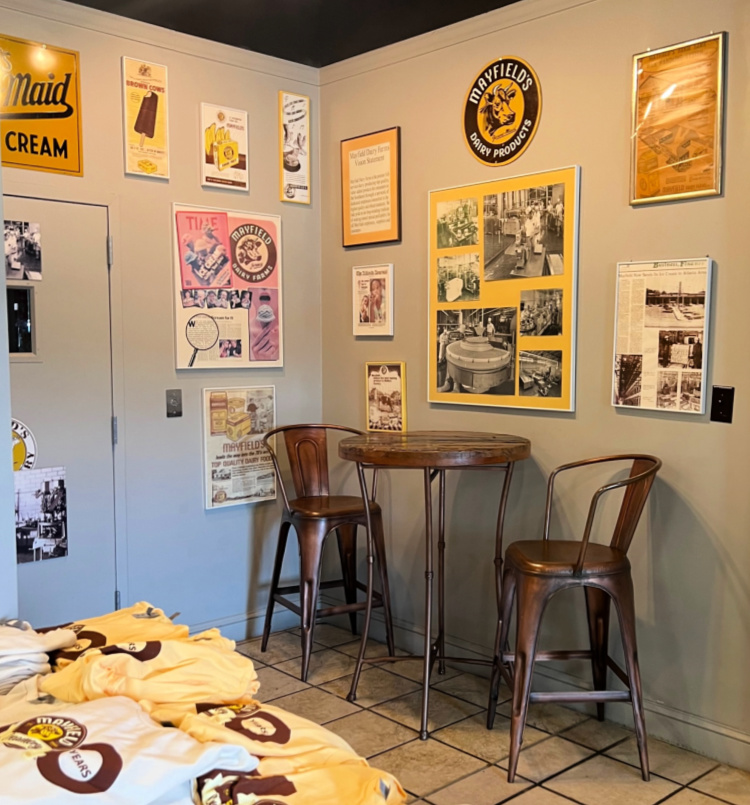 Of course, you can take home souvenirs of your visit.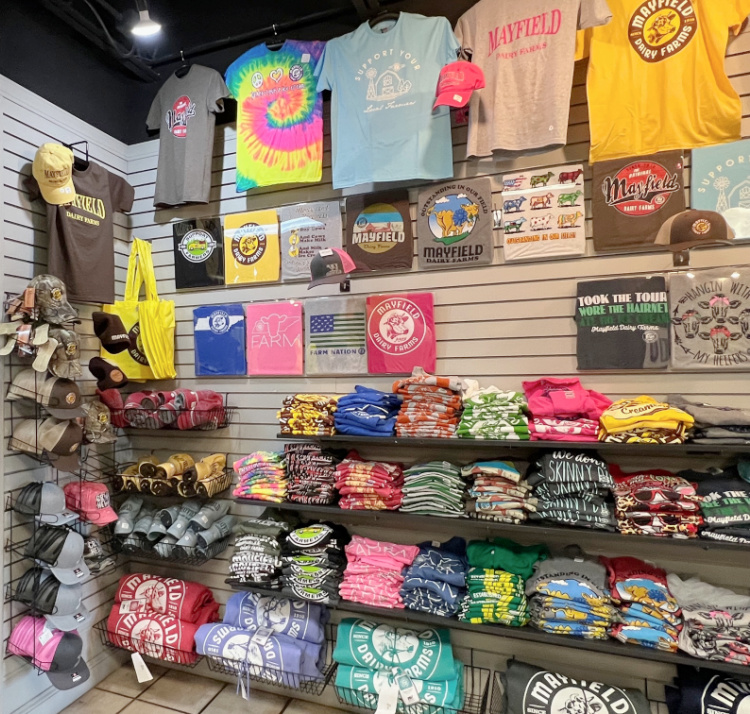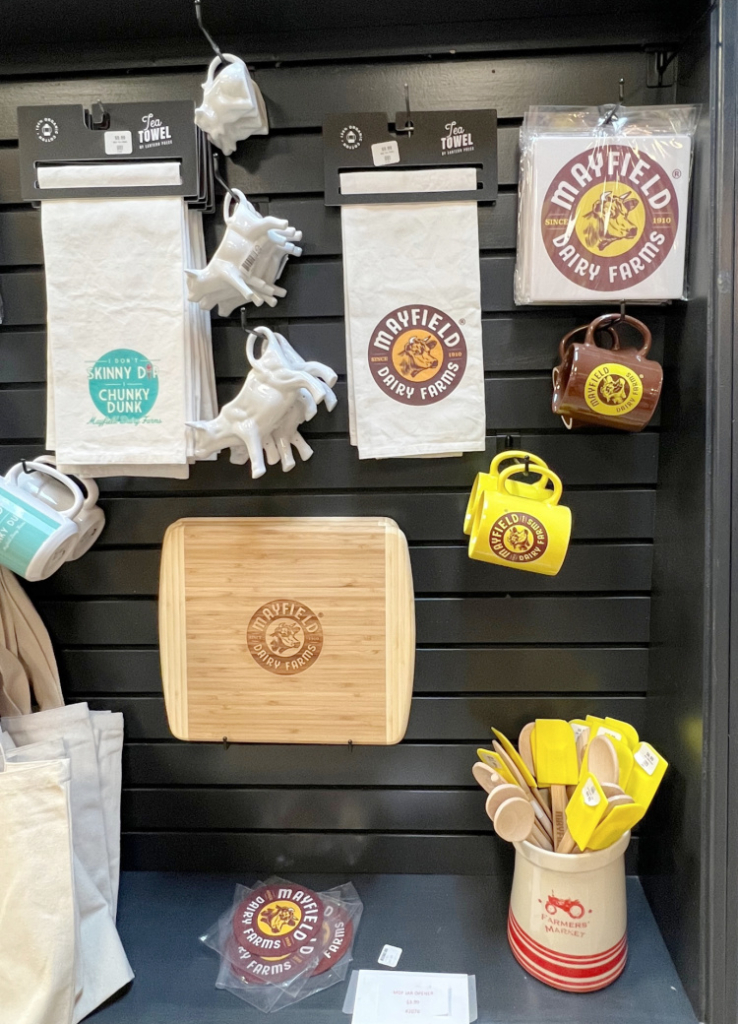 Rockers on the porch or picnic tables are available outside with room for the kids to run around, or take a picture on the cow.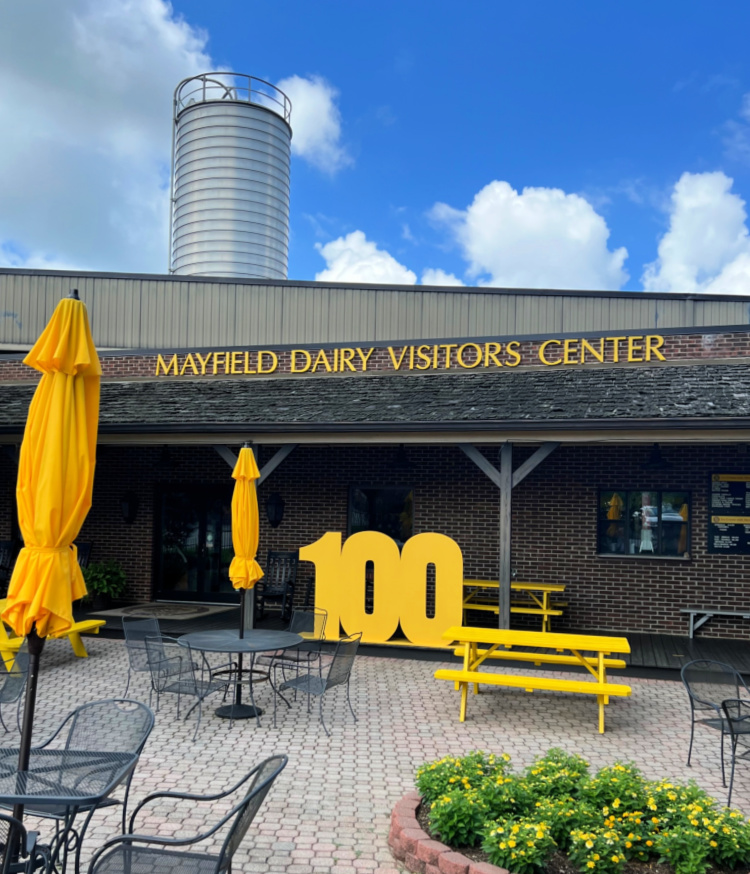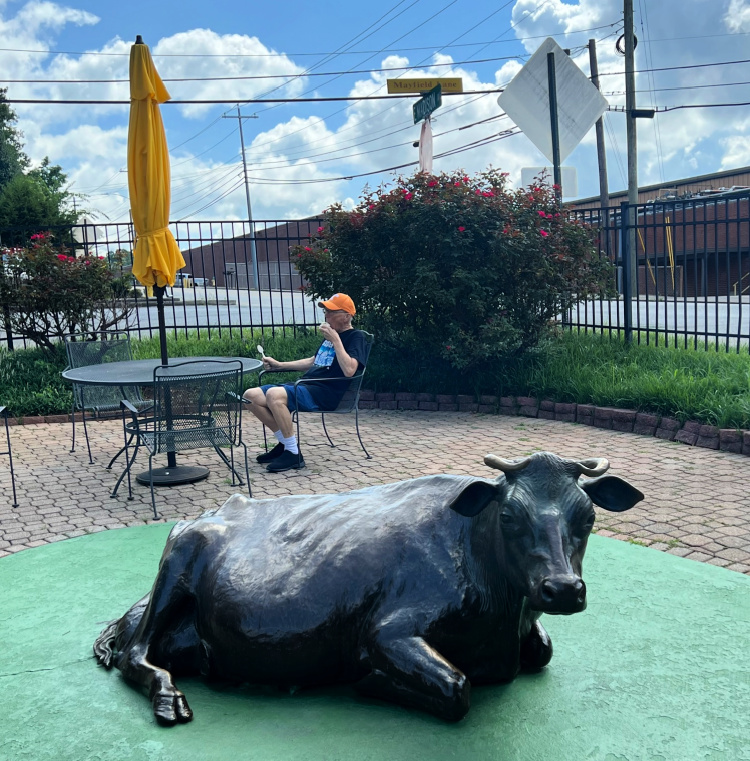 Maggie
Maggie The Cow has long been the official mascot of Mayfield's. Coming in all sizes, including a 20' tall version. It's kind of fun to see her traveling down the road going to many festivals, openings, or special events.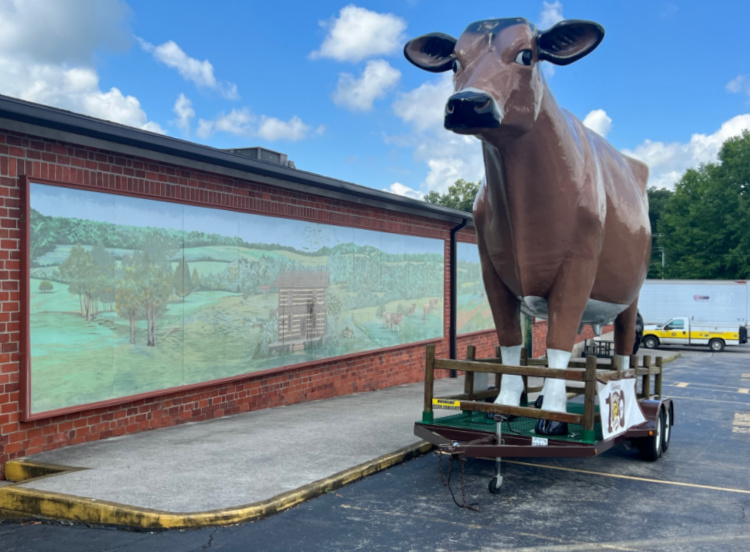 Take a picture inside the Visitor's Center with a mini Maggie.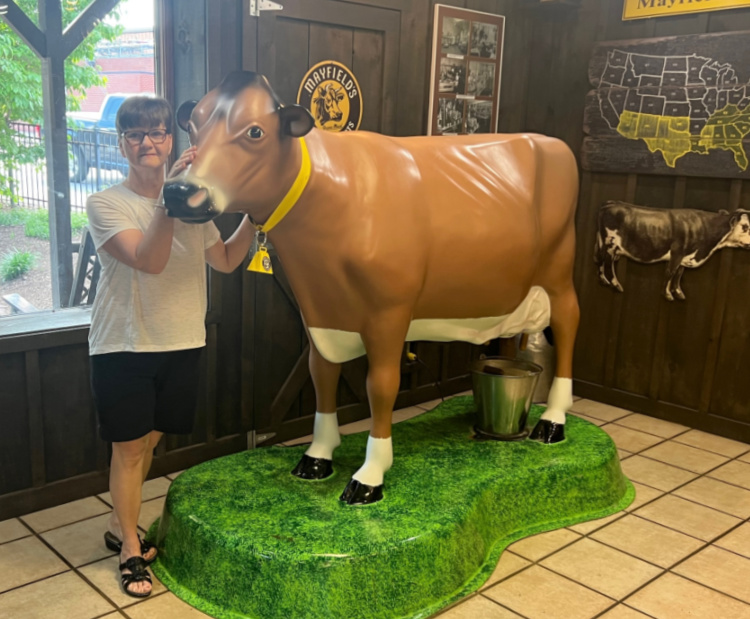 You can always check the MAYFIELD VISITOR CENTER website for hours and tour dates.
Currently the Visitor Center is open Monday – Saturday (CLOSED Wednesday) but no tours are offered on Saturday.
Decorate your Ice Cream Sandwiches for special occasions, like holidays.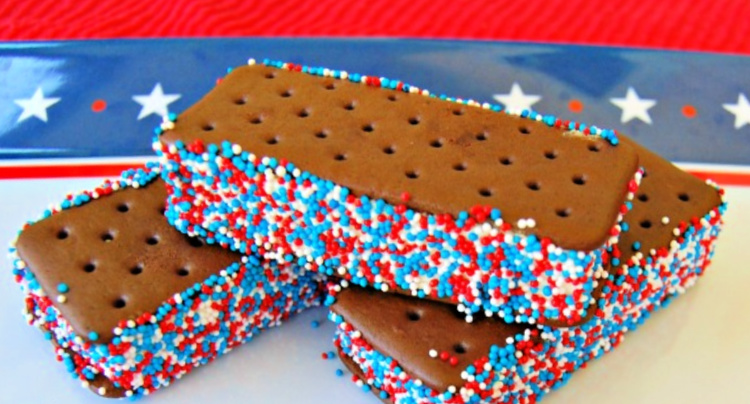 Maybe make your own ice cream at home.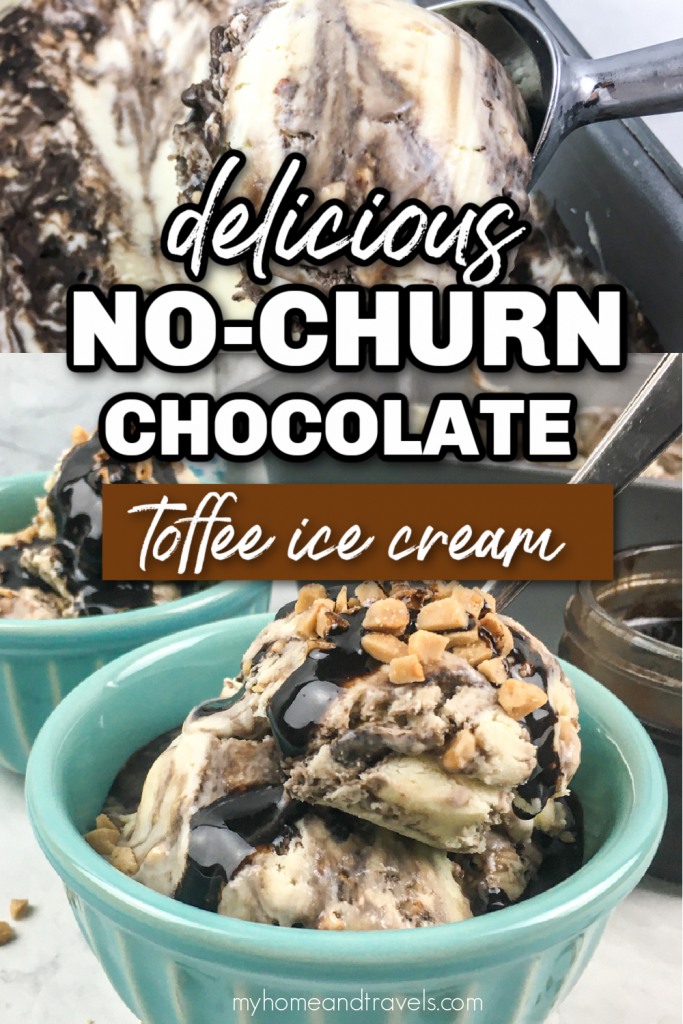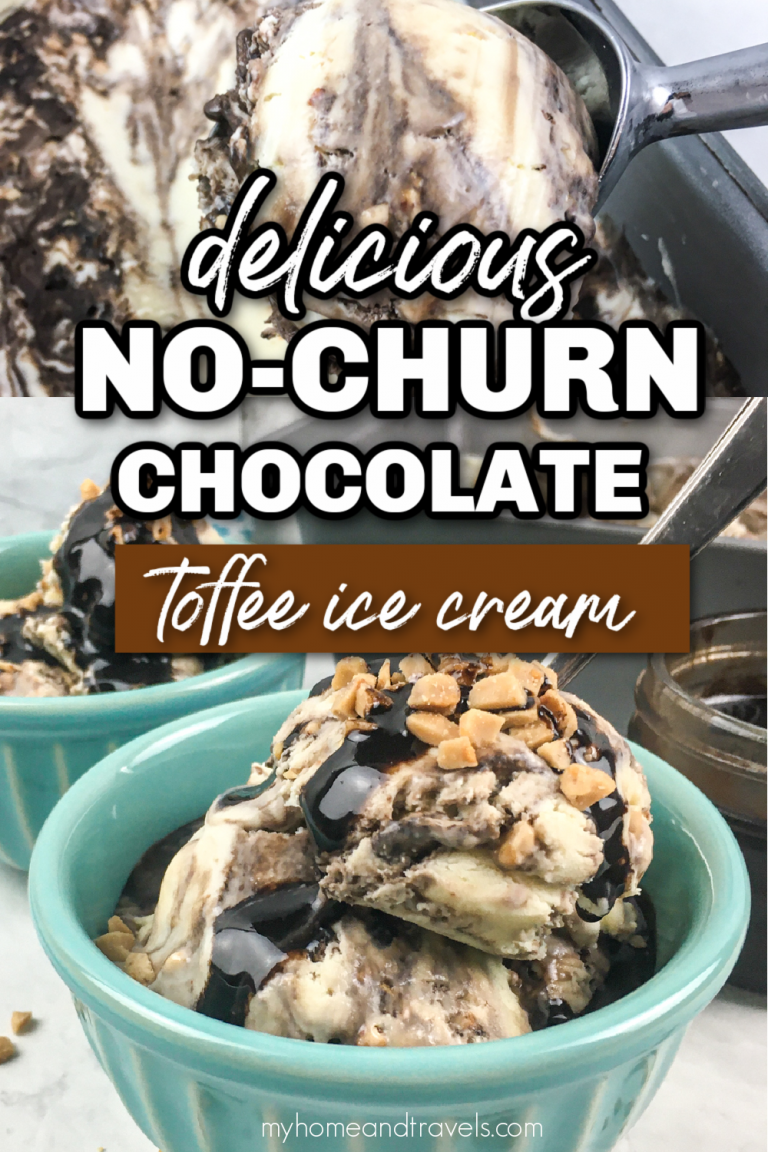 I've included affiliate links to Amazon for you to find some products easier. I may receive a small commission, but the price is the same for you. It just helps my blog out.
Happy Travels,
Rosemary